Australian woman sends desperate messages from Thai immigration detention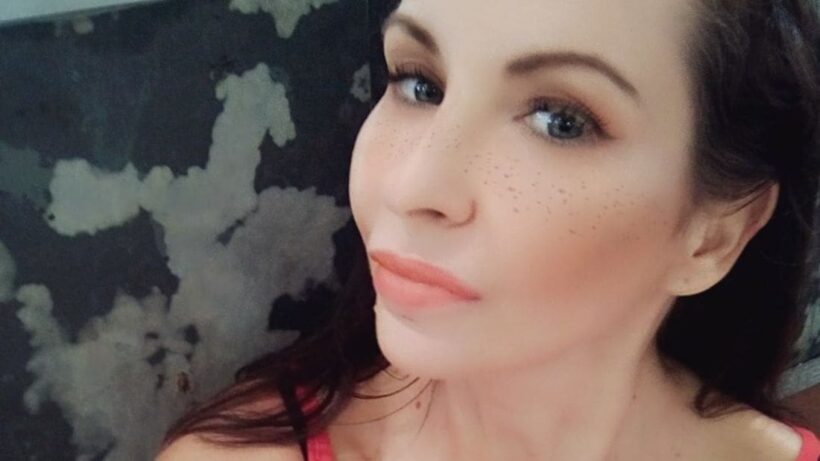 PHOTOS: Facebook – Claire Johnson – founder and MD of Cosmetic Holidays International
Claire Johnson was due back in Sydney on January 8, but sent frantic text messages from a Thailand detention centre. She claims she wouldn't be going home because 'serious stuff went down'.
She sent texts to a friend saying she was 'so scared… get media involved'.
A story in Mail Online says 46 year old Claire Johnson was due back in Sydney on January 8, but a week later contacted a friend to tell her she was 'so scared' and locked up in immigration detention.
The Department of Foreign Affairs and Trade said it was providing consular assistance to an Australian woman detained in Thailand.
"For privacy reasons we are unable to provide further details."
Claire describes herself on social media as founder and MD of Cosmetic Holidays International, "a medical tourism agency that offers cosmetic packages in Phuket".
On the day she was due to fly home the article claims that Claire posted on her Facebook page: 'All grand adventures end with a big bang'. She said she would not be boarding her plane home and the situation was 'serious'.
Last night, in a string of panic-stricken text messages to a friend, Juliet Potter, Claire begged for help and said she was 'so scared… get media involved.'
"They are taking my phone… Have to go."
Ms Potter has told Mail Online Australia that her friend needs help, "She apparently has to pay somebody."
"She said something about wanting to buy a blanket in the jail – you must have to buy a pillow and a blanket."
Ms Potter claims the department wasn't doing enough to help her friend, who she hasn't heard from since the text message exchange.
There has been no coverage of Claire's plight in Thai media up to date. Some Facebook messages on the matter from people who have knowledge of the matter suggest that Claire may have overstayed her visa.
SOURCE: Mail Online



Read more headlines, reports & breaking news in Phuket. Or catch up on your Thailand news.
UPDATE: Water truck driver presents himself to police after motorcycle death on Kata hill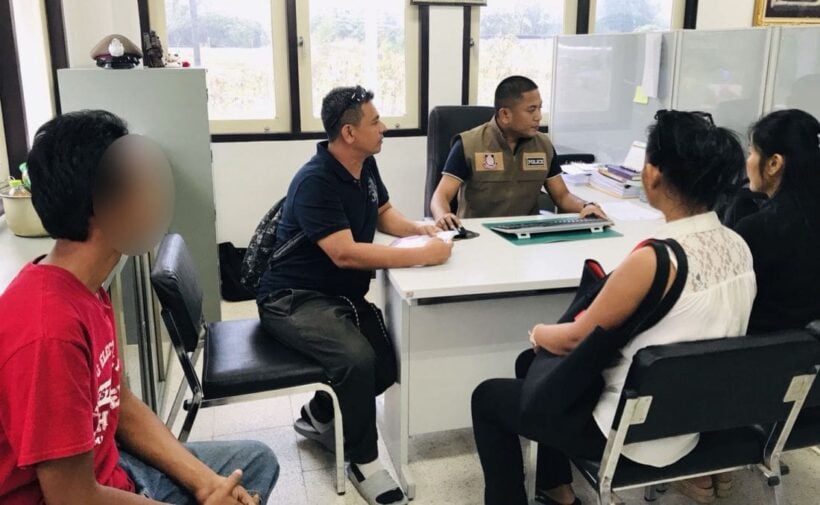 A water truck driver has presented himself to Karon Police after yesterday's road accident on Kata Hill that killed a female motorcycle rider.
She died after skidding on oil spilled on the road, falling off the motorbike and being crushed by a water truck in Kata last night. Two others motorists following being also crashed and sustained injuries.
Read more about yesterday's incident HERE.
This morning the water truck driver, Apichart Sripan, has himself to Karon Police for questioning over the incident.
Karon Police report that a drug and alcohol test has been conducted returning a zero result. But he has been charged with reckless driving causing injury and death.
In our earlier report, police say witnesses report the truck stopped 100 metres down the road. They say the driver got out of the truck to inspect the wheels. Witnesses tried to take photo of him but he got back into his truck and sped away.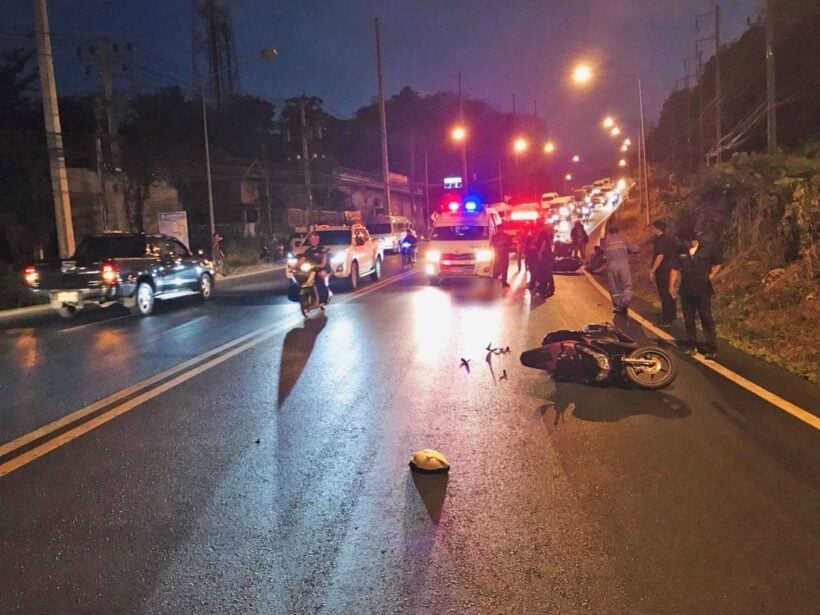 68 Ridley's sea turtles hatched on Phang Nga beach – VIDEO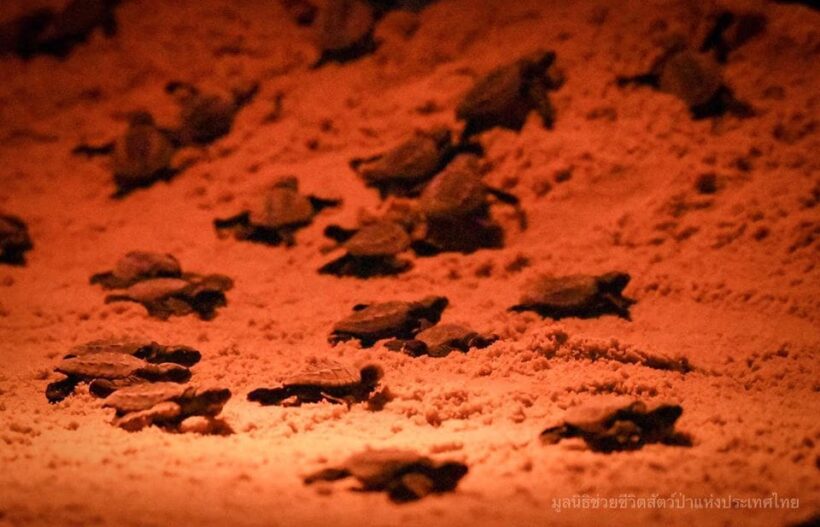 PHOTOS/VIDEO: The Wild Animal Rescue Foundation of Thailand
68 Ridley's baby sea turtles have hatched on Tha Sai Beach in Thai Muang, Phang Nga and made their way to the sea last night.
Ridley's sea turtles, a protected species in Thailand, have returned recently to Phang Nga beaches to breed over the past few months following a 23 year absence.
Read more about the return of the Ridley's turtles HERE.
Last night 68 baby Ridley's sea turtles, from 81 eggs survived, hatched and headed straight for the Andaman Sea. Two of them didn't hatch and 11 eggs weren't fertilised.
Bon voyage little turtles!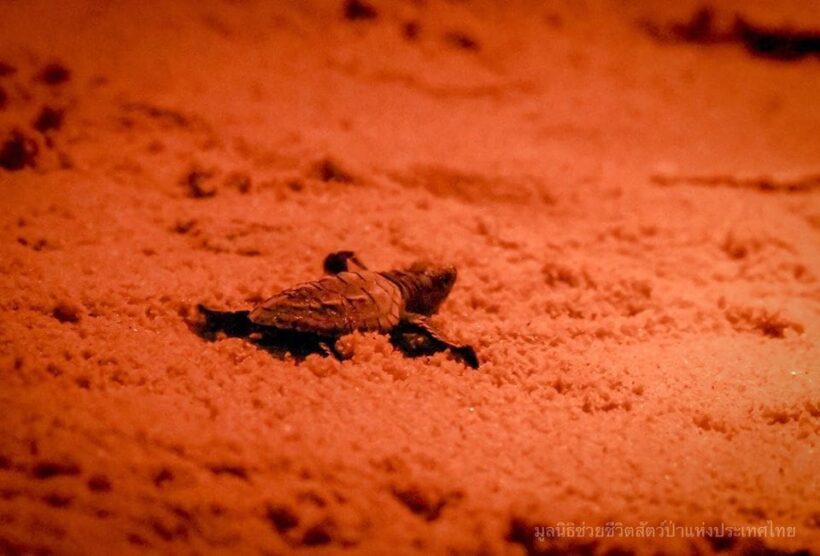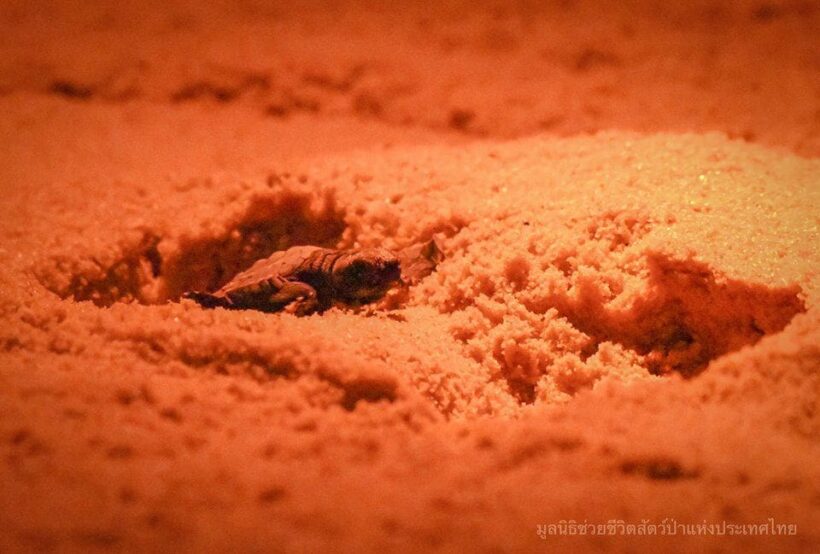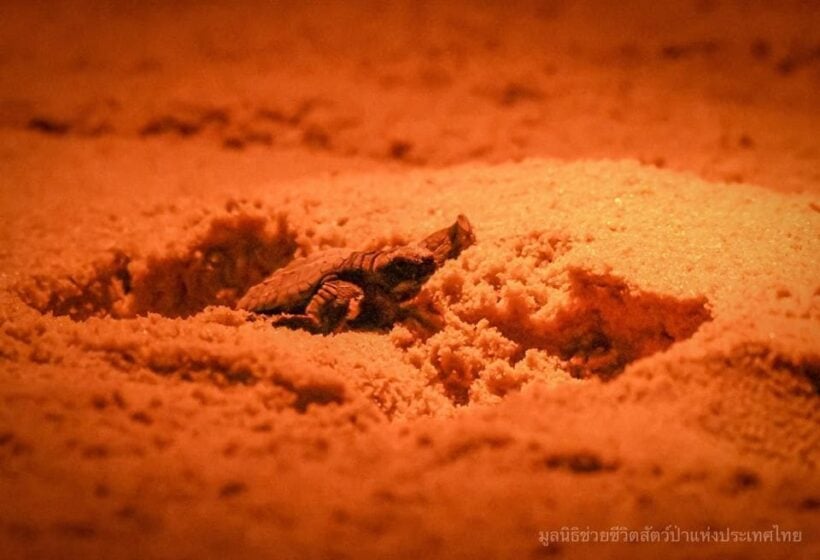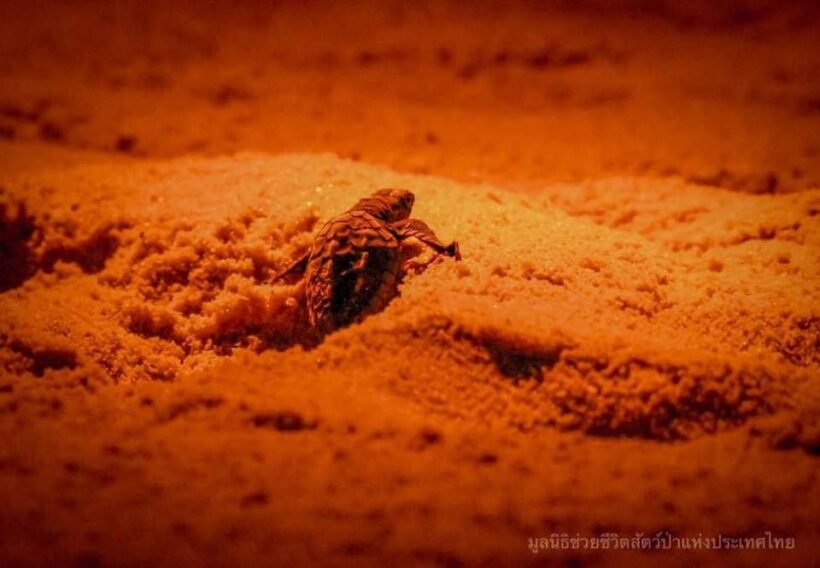 Motorbike driver dies, another person injured after car driver slams into them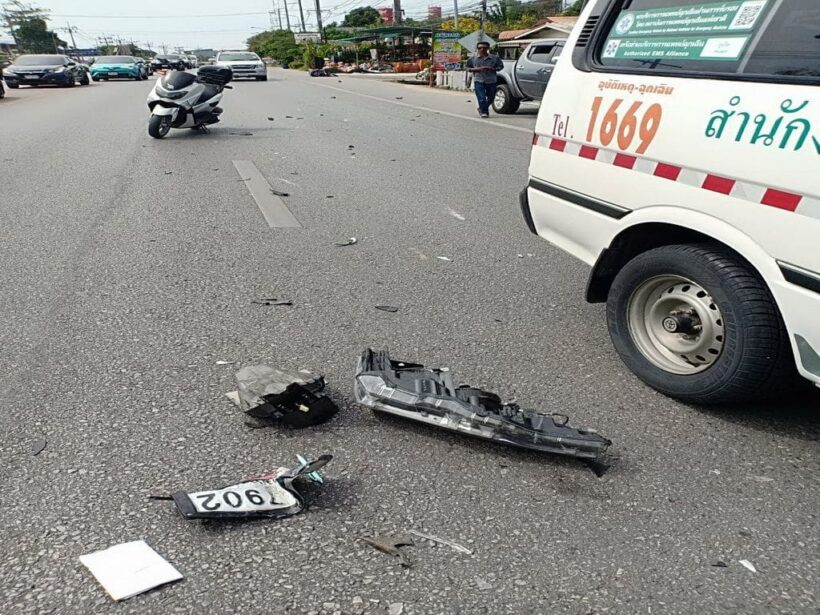 A female motorbike driver has died while a male car driver has sustained injuries after a second car driver fell asleep at the wheel in Thalang crashing into them.
The incident happened on Srisoonthorn Road in Thalang at 2pm yesterday (Wednesday).
Police and emergency responders arrived to find a damaged motorbike and two damaged cars.
Police report that the car driver, Dechawat Taechanitisawat, fell asleep at the wheel. He lost control of his vehicle before colliding with the motorbike whose driver was 34 year old Ms Tanakorn Chadaphon and another car driven by 39 year old Pradit Ruecha.
They were both rushed to Thalang Hospital where Ms Tanakorn was later pronounced dead.
Police are continuing their investigation and will charge Dechawat Taechanitisawat.