Phuket
Whale shark's fins stolen by villagers postmortem, say experts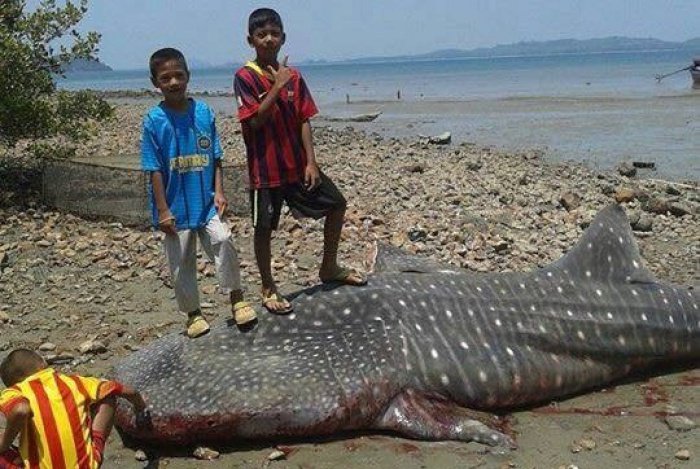 PHUKET: Experts do not believe that the young whale shark found dead yesterday near Koh Pu (story here), off the coast of Krabi, was a victim of the widely denounced shark-finning industry.
"We received a report from the village headman about local fishermen having spotted the whale shark and dragging it to shore," said Dr Rachawadee Jantra of the Phuket Marine Biological Center (PMBC).
"When we arrived the fins had been removed. We of course asked the headman about this, and he explained that the shark had fins when it was recovered, but that they had been removed afterward."
Dr Rachawadee noted that if the whale shark had been a victim of the finning industry, its fins would have been cut off while it was still alive, prior to it being dumped back into the ocean. She declined to speculate on the possible damage of the missing fins entering the market or the legal ramifications for the individuals who took the fins.
However, PMBC officers are now discussing with officers from the Department of Fisheries the most appropriate action to take about the finning, said Dr Kongkiat Kittiwattanawong, head of the PMBC's Endangered Species Unit.
"I would inform locals that whale sharks are protected in Thailand – even if they are dead. So the possession, buying or selling of its fins is illegal," Mr Kongkiat said. "We expect that the locals did cut the fins off so that they could sell them."
— Chutharat Plerin