Phuket
Village CC win over Patong CC lifts them off the bottom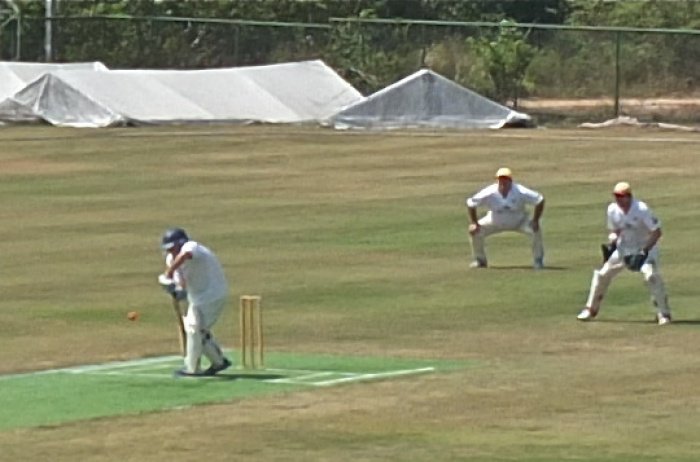 PHUKET: Village CC secured their first win of the season last Sunday with a win over Patong CC to to move off the bottom of the senior league table.
Village were looking for their first win of the season, whilst Patong in second place were looking to go top of the league.
Patong won the toss and elected to bat.
The first 10 overs went Village's way, keeping the Patong run rate down and taking a few wickets along the way. M Rehman took the valuable wicket of I Mushtaq, clean bowled for 8 runs, with Patong on 37.
In the second set of 10 overs, Patong steadied the ship with the partnership of J Swart (41) P Morton (25) partnership, taking the Patong score to 91.
After the drinks break in the third set of 10 overs, Village made the breakthrough they were looking for, with Platts taking P Morton, caught on the boundary by Wingate.
Wingate then bowled Swart, and with that valuable partnership over, Patong could only add another 12 runs to their tally, closing their innings all out for 127.
Pick of the Village bowlers were M Rehman 3/12 and Martin Platts 3/32.
Village could sense an upset with such a small total posted, but they knew that Patong would throw everything at them and they didn't disappoint with their fast bowler W Bhatt.
Village's M Khan (18) and M Platts (12) came to the crease to see if they could see off the attack.
Although Patong set an attacking field with six slips, the Village chased the runs well, and after a change of bowling after 10 overs, the Village were sitting nicely at 41 runs for 1 wicket after 11 overs.
The Village kept the scoreboard ticking over, but then began to stumble with many overs in hand.
Patong started to get their tail up. After 20 overs, Village were 83 for 5.
Patong's pace bowlers started to whittle away at the Village batsman, and soon the tally was 9 wickets gone for only 91 runs on the board.
The Village tail needed to wag, still having many overs in hand.
Andy Ghadge (5) and T Khan (28) slowly but surely stuck to the task in hand, scoring a last-stand partnership of 33 with some extras thrown in, edging the Village closer to their target – and the win.
Best of the Patong bowlers were W Bhatt 4/14 and R Desmond 2/5.
— David Thomas