Phuket
Video Report: Goldie, Eka take stage tonight for Music is My Life at Xana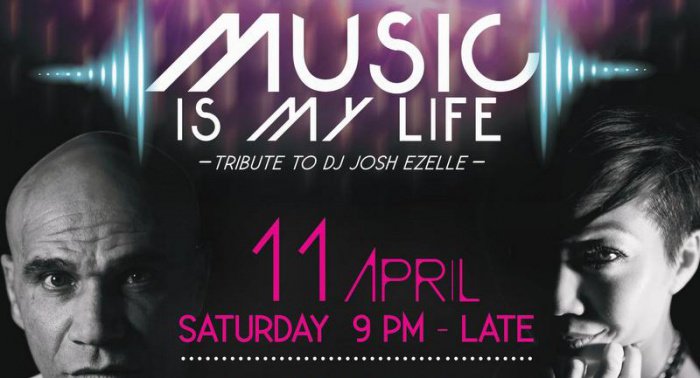 PHUKET: World renowned, British DJ Goldie is joining forces with Number One Hit Canadian soul artist Eka for the charity jam 'Music is My Life' at Xana Beach Club on tonight, starting at 9pm and running late.
The show is a tribute to passionate underground Phuket DJ Josh Ezelle, who died in a motorbike crash last year on his way home from work. He left behind his 5-month-old son, Christian Ezelle.
"We were all here when Josh passed, and I still recall being told that Christian's mother had only a few thousand baht at her disposal after Josh's accident," Eka told the Phuket Gazette. "The sense of community sprung up so strongly in me and friends of Josh. My heart broke with thoughts of Christian being fatherless at 5 months old – I wanted to help."
Thus the Christian Ezelle College Fund was created. The proceeds from Saturday's show will go to both Christian's education and the Koh Sireh Orphanage. However, the goal isn't just to raise funds, Eka explained.
"The essence of this show is to create a platform for passionate and talented musicians and DJs to express their undying passion of the art, with no compromise to their musicality," Eka said. "It is also to celebrate music in our lives and Josh's unwavering spirit of music."
The show will mark Eka's first go at singing to 'drum and bass', and is also offering Goldie, born Clifford Joseph Price, the opportunity to play without confinements.
"I feel excited and privileged to play with Goldie. I'm looking forward to seeing the legend in action and taking us on a journey with 'drum and bass' – a genre that the island is not familiar with, expanding our senses and minds musically, and letting artists express their truth, which is what 'Music is My Life' is about."
Goldie, who is a new expat to the island, is equally amped to be taking the stage.
"It will be a really, really, really special event and I am going to be here playing the music I love, not normal music that I play, some of it, but we're going to get a little experimental and get people a good wide base of music," Goldie told the Gazette.
Entry fee to the event is 500 baht, which includes one welcome drink. Funds will be donated to the Koh Sireh Orphanage and the Christian Ezelle College Fund.
— Isaac Stone Simonelli