Phuket
Vichit Bicycle Cup kicks off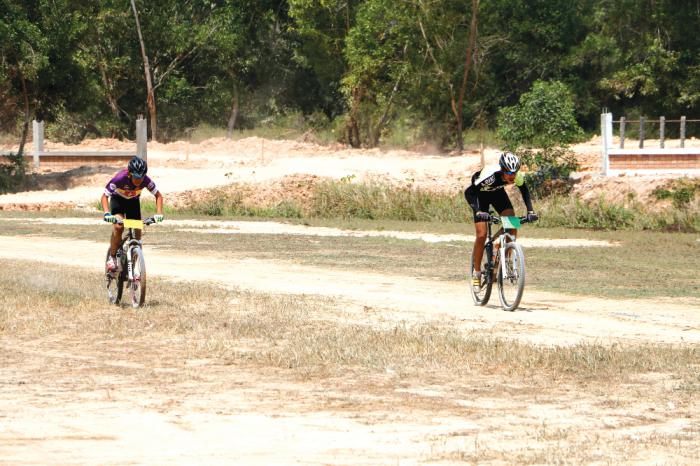 PHUKET: This weekend will see the start of the Vichit Bicycle Cup 2014 tournament, which kicks off on Sunday, March 16. The competition aims to promote tourism in the area and encourage more people to use bicycles.
On March 7, at the Suan Sriphunaat Park in Phuket, a press conference was held to announce the Cup and was hosted by the Vichit Municipality Mayor Mr Crete Chotwitpipat, President of Phuket Bicycle Club Mr Kawee Tansuktanon, Head of Sports and Recreation at the Phuket Tourism and Sports Office, Mr Surhain Preechai and Superintendent of Vichit Police Station Lt Gen Mr Ampol Jantarakul.
"The moorlands and escarpments of the Vichit district and its surrounding areas are very appropriate for cycling. Moreover, the area is filled with natural beauty for cyclists to enjoy along the way. The Vichit municipality wants to promote the use of bicycles in everyday life. This is why we have organized the Vichit Bicycle Cup, to promote cycling for health, reduce fossil fuel use, as well as to promote tourism within the Vichit district," said Mayor Kreetha.
Mr Kawee Tansuktanon, President of the Phuket Bicycle Club, supported Mr Kreetha's statements.
"Cycling is a trend that has been increasing, with many choosing to cycle for health benefits and also to become professional sports cyclists. This competition is a great activity to encourage people to exercise by using a bicycle," said Mr Kawee.
Vichit Police Station officers will be responsible for the security of the competition, as well as traffic management and road safety for the competitors, as it will take place on public roads.
Competitors can register on the day of the race before 10am. For more information, contact: 076-525100