Two more sick turtles found in Phuket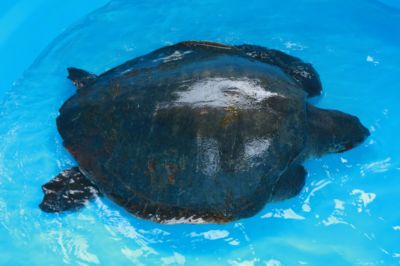 KATA, PHUKET: Two stricken turtles have been found in Phuket over the past two days.
Fishermen found an injured olive ridley turtle missing its front-right flipper floating in the sea off Kata Beach yesterday evening.
Dr Patcharaporn Kaewmong, a Phuket Marine Biological Center (PMBC) vet, said the turtle was hit by a boat motor, severing the flipper.
The roughly 15-year-old female turtle's shell had also been damaged in the incident.
"She is seriously injured and has picked up an infection now. We've given her vitamins, sedatives and antibiotics," Dr Patcharaporn said.
The PMBC would need to nurse the turtle for several months before it could survive on its own in the sea again, she said.
"We see a lot of turtles injured by boats and fishing equipment. We need everyone to help us keep turtles safe by not dumping fishing nets and plastic bags in the sea," Dr Patcharaporn added.
A second sick turtle was found on Kata Beach this morning.
Around 8am, a young green turtle around five years old and weighing 8 kilograms washed up on the beach.
The turtle had no visible injuries.
"We couldn't find anything wrong with it on the outside, so it probably has a disease," Dr Patcharaporn said.
The PMBC gave the turtle sedatives and antibiotics because it couldn't swim and was hardly moving, she said.
The turtle would require a blood test and X-ray to determine what was wrong with it, she said.
So far this month more than 10 turtles have washed up on Phuket's beaches.
The large waves common during the monsoon season mean more turtles are injured around this time of year than during other periods.
On average, the PMBC treats around 30 turtles washed up on the shores of Phuket each year, though many more will wash up but go unreported.
— Khunakorn Terdkiatkhachorn


Read more headlines, reports & breaking news in Phuket. Or catch up on your Thailand news.
Fourteen kilograms of marijuana seized in pre-Songkran drug crackdowns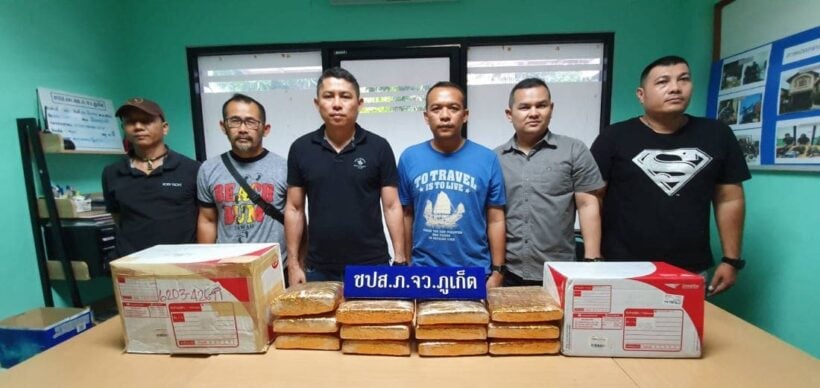 Phuket police have sized a total of 14 kilograms of marijuana in three separate cases, including intercepting parcel post yesterday. It's all part of the annual pre-Songkran drugs crackdown.
Phuket Provincial Police have seized a parcel box sent via Thai Post in Rawai where they found 12 kilograms of marijuana. Police are now tracking down the sender.
In the second case police have arrested 46 years old Kamon 'Noom' Teeratrakunchai in Wichit. Police seized one kilogram of marijuana inside a Kerry Express parcel box. The suspect has been charged with illegal possession of a Category 5 Drug.
And in the third case Patong police arrested a suspect near a market on Bangla Road in Patong. Police seized one kilogram of marijuana during that arrest. That suspect has also been charged with illegal possession of a Category 5 Drug.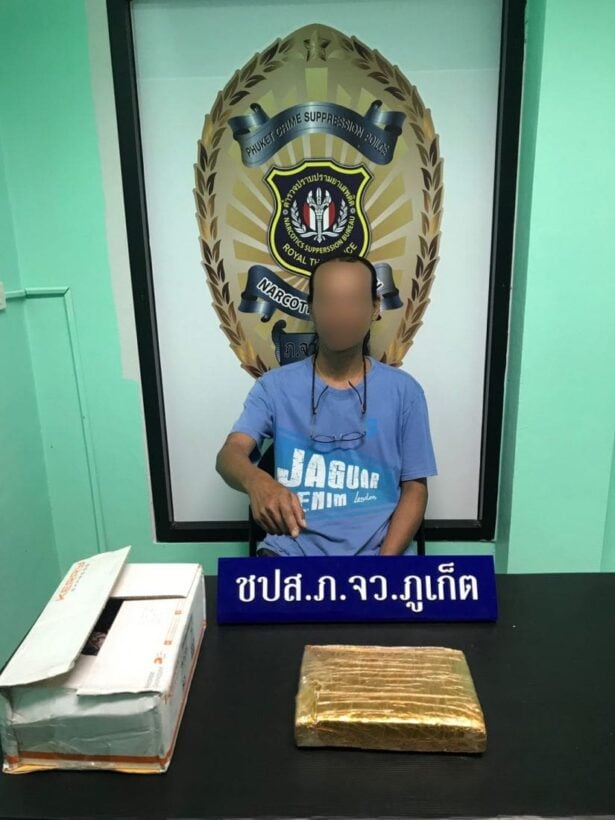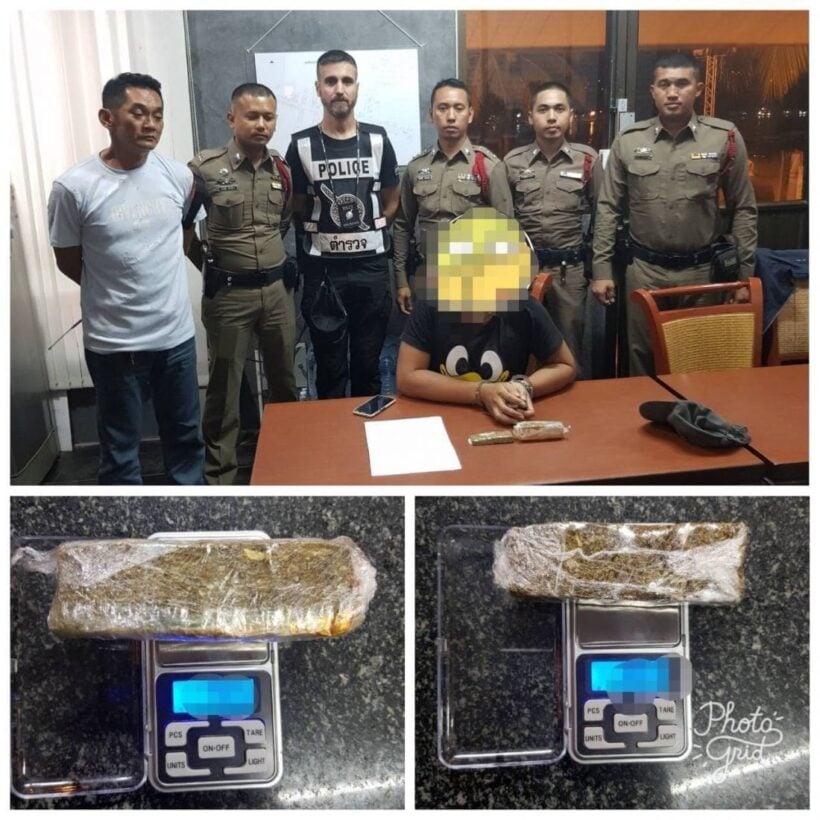 Emergency crews participate in fire drill at Phuket airport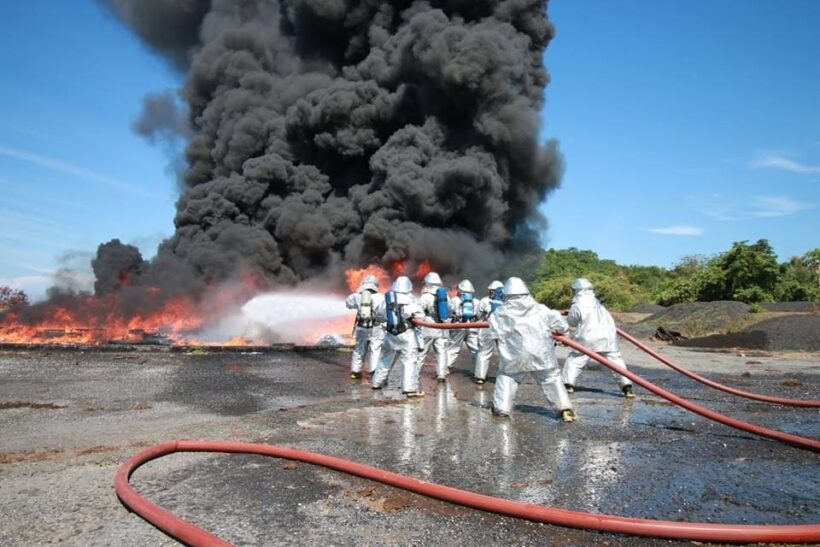 PHOTOS: The Phuket International Airport
Phuket International Airport emergency crews battled fake fires near the main runway today.
Firefighters and rescue workers were deployed on the tarmac as part of regular drills aimed at improving response times and emergency response efficiency. This was the first such drill at the airport this year.
Observing officials reported that the emergency crews were timely and effective in their response during the exercise. The drills follow a standard of the National Fire Protection Association (NFPA) and are carried out periodically to check on preparedness for various emergencies.
No flights were reportedly affected by the drill.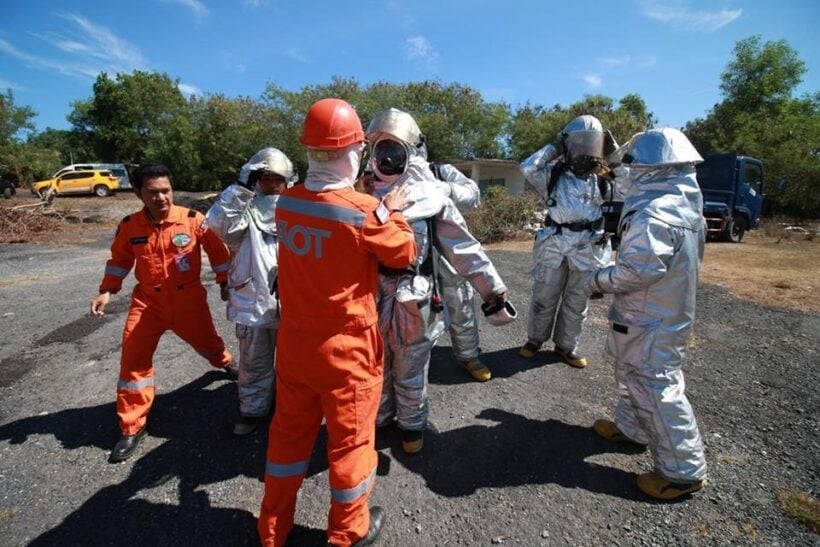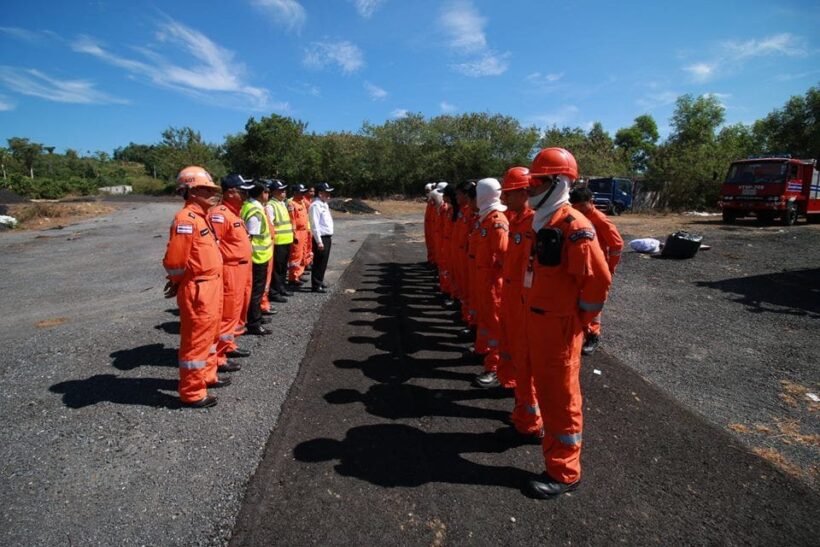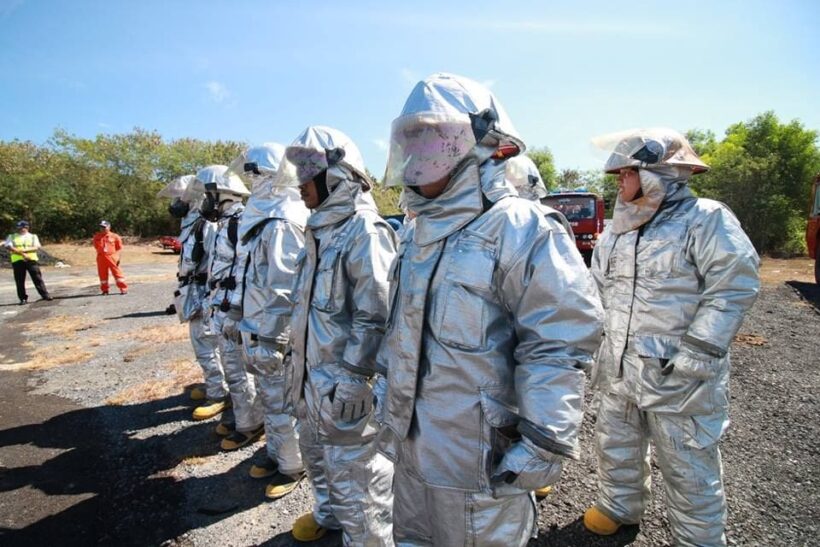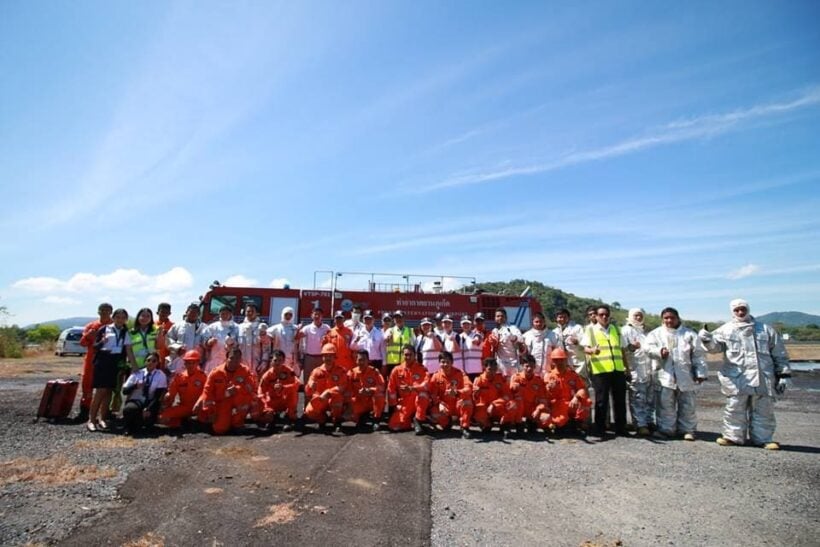 Power outage in parts of Chalong tomorrow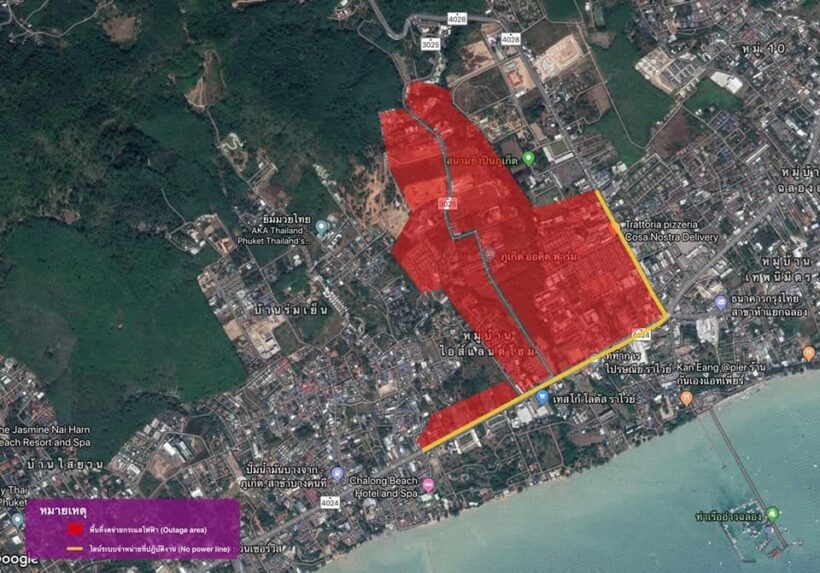 PHOTO: PEA
Residents of Chalong should be aware that there is a scheduled power outage from 9am to 4.30pm tomorrow (Tuesday) as the Provincial Electricity Authority (PEA) continues its work on high power voltage systems in the area.
The blackouts will affect the areas from the Shell petrol station on Patak Road to Bayshore law office opposite Chalong Beach Hotel on Wiset Road.
As always, the PEA apologises for the inconvenience.
For more information contact the Operations and Maintenance Department of the Provincial Electricity Authority on 07 652 1099 (24 hr)