Tourism Authority tries to boost female tourism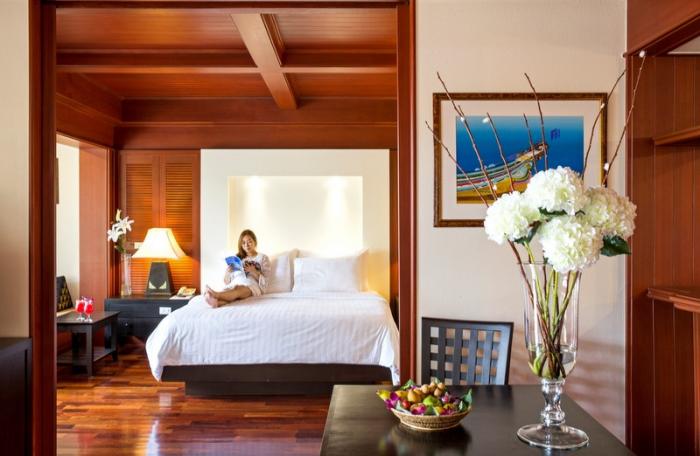 PHUKET: The Tourism Authority of Thailand (TAT) is launching a special campaign in August, to attract local and international female travellers to enjoy the kingdom's many attractions, with a wide range of activities, special offers, discounts and privileges.
"We've designated August 2016 as a 'month for women travellers', in honor of Her Majesty Queen Sirikit's 84th birthday," says TAT Governor Yuthasak Supasorn. "We hope to encourage the growth of the global and domestic female traveller segment in conjunction with our strategy to promote Thailand as a quality leisure destination."
"Increasingly, women are coming to Thailand in groups or as solo travellers, and expect to find activities and attractions geared to their needs," Mr Yuthasak says. "This campaign will show them that Thailand can cater to them and offer an experience like nowhere else."
"When it comes to planning holidays, it's often the women in the family making the main decisions," says Juthaporn Rerngronasa, TAT deputy governor for International Marketing. "The increasing global income of women has coincided with the growth of female arrivals to Thailand, averaging 11.4 per cent from 2007-2014."
"Research has shown that women travellers enjoy visiting the beach, benefiting from Thailand's amazing spa opportunities and trying Thai food, but they are perhaps more concerned with safety and privacy than male travellers.
"With this in mind, the TAT is joining forces with airlines, hotels, resorts, spas and tour operators to arrange activities and offer special discounts and privileges."
"In order to promote this initiative and inspire female travellers to come to Thailand, the TAT has come up with five different promotional concepts: Beautiful Look, Beautiful Shape, Beautiful Mind, Beautiful Retreat, and Beautiful Experience, which are all designed to meet the varied needs of women travellers and to boost Thai tourism products and services that are geared toward female travellers." says Srisuda Wanapinyosak, TAT Deputy Governor for International Marketing Asia and South Pacific.
The incentives offered during the campaign include the Lady Golf Challenge, Lady Celebrities to Thailand, Thailand through Her Eyes, 84 Perspectives of Thailand, Lady in Thai Fabric, Lady Products Showcase as well as a Women's Journey application.
Other special arrangements are being provided to female travellers, including special immigration lanes, parking spots and airfare discounts.
Phuket's lifeguards say goodbye to a champion of local beach safety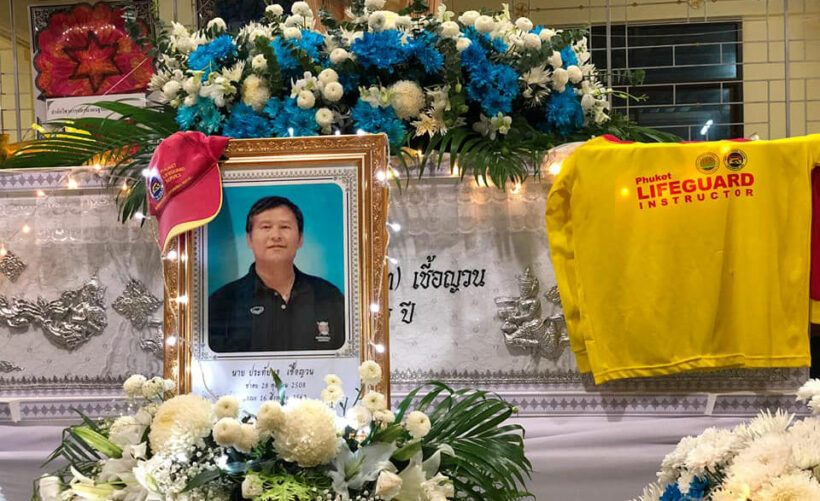 PHOTOS: Phuket Lifeguard Service
A commemoration ceremony has been held for Prathaiyuth Chuayuan, a local Phuketian who helped drive Phuket's first beach lifeguard services. He passed away on Friday morning after a heart attack.
He first experienced chest pains whilst delivering his daughter to school in Phuket Town on Friday morning, drove himself immediately to the Vachira Hospital nearby but succumbed to cardiac arrest around 9am.
He was 57 years old.
He worked with Australian lifesavers to help train local lifeguards and improve the skills of the Phuket's beach enthusiasts, and finally sought international accreditation for the growing body of competent Phuket lifeguards.
The Phuket Lifeguards Service, founded and run by Prathaiyuth and his wife Witanya, saved innumerable lives each year whilst battling Provincial Hall and local government for increased funding in annual contract negotiations.
Daren Jenner, a FOT (Friend of The Thaiger) and local safety officer for the International Surf Lifesaving Association, sent a message to us expressing his deepest condolences to Prathaiyuth's wife, family and friends.
"I had many good conversations with him over the years. He was a good-hearted man who did his best in difficult and changing circumstances. A very big loss for Phuket and the lifesaving community here. ISLA sends our deepest respect for his long commitment to ocean safety in SE Asia."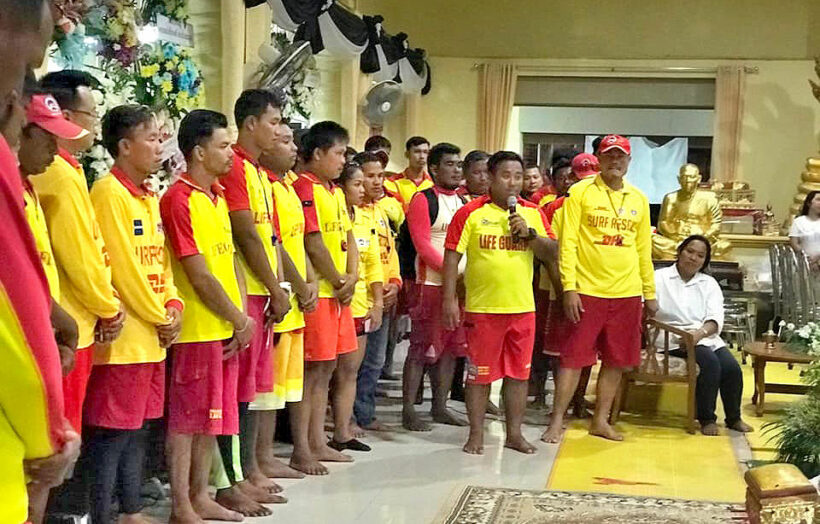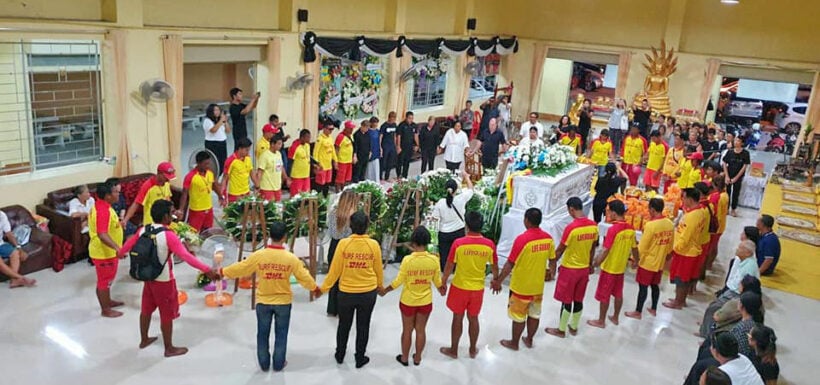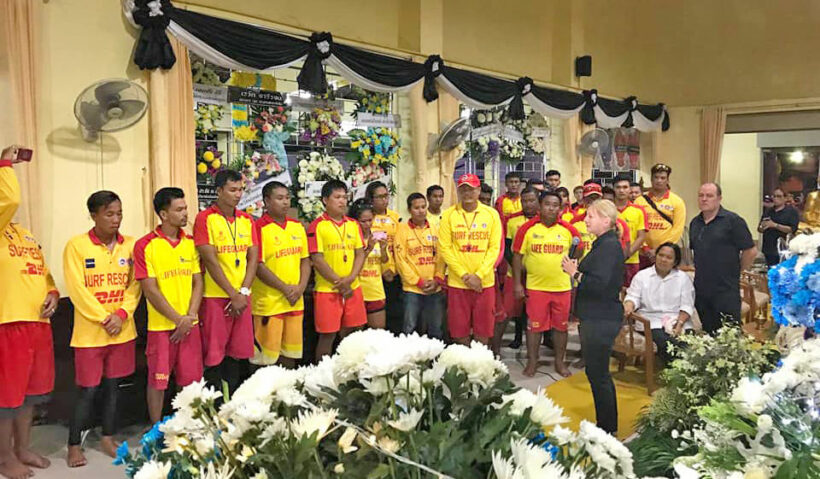 Phuket villager braves the surf to rescue tangled turtle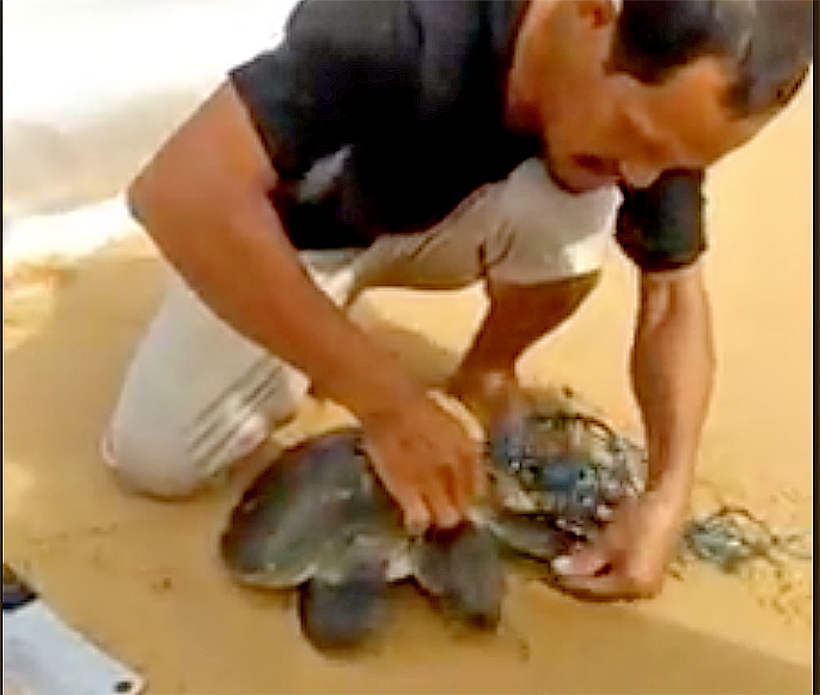 A local villager in Phuket's north has risked his own life to retrieve a young sea turtle caught up in fishermen's netting. The turtle was spotted, caught up in the branches of a fallen tree along the shores of Mai Khao beach. The monsoon was kicking up big waves and it's unlikely the locals knew how to swim, especially in the surf conditions.
The local villager makes a few attempts to retrieve the turtle, eventually separating the turtle and netting from the tree branches with a meat cleaver.
After clearing the netting from around the turtle's flippers and neck, it was taken by an officer from the local Phuket Department of Marine Resources for evaluation and treatment before it will be released back to the sea.
VIDEO: ห้องวีอาร์ ทะเลใต้ // @มานพ สิงห์ 8802
🔴 #ภูเก็ต #เต่าติดอวน วันนี้ 17 สิงหาคม 2562 ชาวบ้านได้ช่วยเหลือเต่าติดอวนพันตามคอลำตัว คลื่นได้ซัดเจ้าเต่าน้อย เข้าหาฝั่งหน้าหาดไม้ขาว ชาวบ้านได้แก้เชือกออกตามคลิป และได้เเจ้งเจ้าหน้าที่มารับไปอนุบาลเป็นที่เรียบร้อย #NewshawkPhuket Cr.ห้องวีอาร์ ทะเลใต้ // @มานพ สิงห์ 8802

Posted by เหยี่ยวข่าว ภูเก็ต Newshawk Phuket on Saturday, 17 August 2019
Marium, the baby dugong internet star, dies. Plastic found in stomach.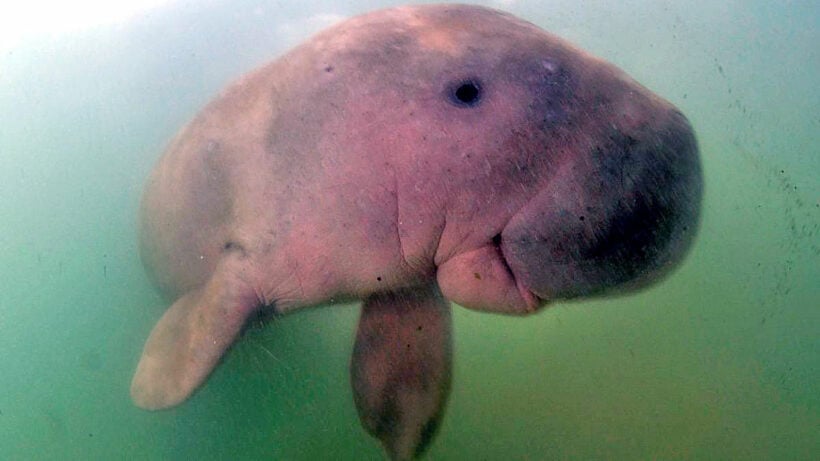 The orphaned female baby dugong, winning the hearts of many and helping to educate Thais about the importance of the local dugong population, has died with plastic waste lining its stomach, prompting a surge of mourning on social media.
Marium was found in April off the coast of Krabi, southern Thailand, and photos of her nuzzling marine biologists quickly went viral. When a second orphaned dugong was found, subsequently named Jamil by Princess Sirivannavari Nariratana Rajakanya, the pair became internet stars.
Dugongs, a species of sea cow, are listed as "vulnerable" on the IUCN Red List, facing environmental threats including pollution, habitat loss and hunting. In Thailand, Marium and Jamil soon became symbols for the conservation of the oceans. Fans could watch Marium on a live feed, receiving veterinary treatment, and being fed up to 15 times a day.
But last week the Department of Marine and Coastal Resources posted that Marium was sick and refusing food. Marium died just after midnight on Saturday morning. An autopsy revealed plastic debris in the intestine, resulting in inflammation and the accumulation of gas, as well as a respiratory infection and a buildup of pus.