Phuket
Tour de France cyclist Baden Cooke to join Thanyapura Gran Fondo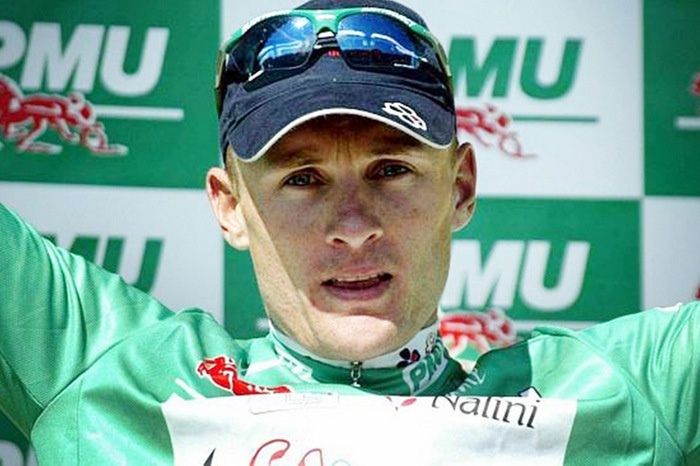 PHUKET: Tour de France green jersey winner and former Australian national team "hard man" Baden Cooke will be joining the inaugural Thanyapura Gran Fondo bicycle road race on April 19.
Cooke, who retired in 2013, is a veteran of six Tour de France campaigns and competed in the 2004 Olympics. At the 2003 Tour de France, he won the sprinters points classification competition green jersey by two points in a tight finish on the final stage in Paris.
The Gran Fondo will see riders in 120km and 40km events individually chip-timed and have th
e right of way at all intersections.
To mark the milestone of the inaugural race, riders of all ability will have the chance to be mentored by former Olympian and Tour de France star Nick Gates at an innovative training camp ahead of the Gran Fondo.
Gates, an ex-national champion in cycling and triathlon, had an illustrious 14-year professional cycling career highlighted by 35 victories, three Tour de France rides and five world championship campaigns.
He is also a former director of renowned Danish outfit Team Saxo Bank, and now heads the Thayapura Cycling Academy.
"I am very excited to be part of the Thanyapura family and also excited about the buzz that surrounds cycling in Thailand," Gates told the Phuket Gazette this week.
"Phuket has some of the best roads I have ever ridden over my 15-year career, and I certainly look forward to showcasing this as well as showcasing Thanyapura on April 19."
Thanyapura chief executive officer Philipp Graf von Hardenberg said appointing Mr Gates Director of the Cycling Academy meant it would deliver the highest possible quality for cyclists of all levels.
"To have someone like Baden competing in our first Gran Fondo is extremely exciting," Mr Graf von Hardenberg said.
"It instantly adds prestige to the event and along with the acquisition of Nick, shows how serious we are about our cycling program. This is a very strong foundation on which to build it."