Tougher driving tests down the road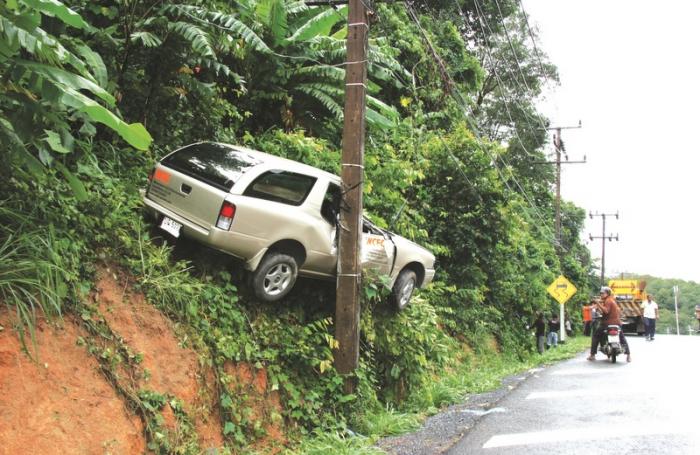 PHUKET: Thailand has the second worst death toll from road accidents in the world, according to the World Health Organization.
With more than 20,000 people killed annually throughout the country, Phuket officials have announced their support for more stringent guidelines before issuing would-be motorists with a driver's license.
Earlier this month, the Department of Land Transport (DLT) announced an initiative titled "Difficult to Get, Easy to Lose," at a meeting of the national road safety committee chaired by Deputy Prime Minister Prawit Wongsuwan.
The program is meant to amend laws related to traffic rules in order to improve road safety throughout the Kingdom.
The initiative comes after Thailand joined the United Nations' 'Decade of Action for Road Safety 2011-2020' campaign, which aims to halve road accidents and fatalities within 10 years.
Phuket Land Transport Office (PLTO) chief Sommai Sudkhao told the Phuket Gazette last week that he has yet to receive any official orders regarding the initiative. Despite that, Mr Sommai said he's already in complete agreement with the plan.
"At this stage, there is no further information on the program," he said. "The training and testing requirements proposed for people who apply for a driver's licence within the next two years are currently being examined by the DLT."
"Before it is officially put into place nationwide, the plan must be approved by the Ministry of Transport," Mr Sommai added.
Mr Sommai confirmed a report by The Nation that the new regulations would set a higher bar for driver ability, as well as increase the number of lecture hours for would-be motorists before they are issued a licence.
Currently, regulations require recipients of a driver's license to attend four hours of lectures. Next year and in 2018, that will increase to five lecture hours. Students are currently not required to practice driving before receiving a licence, but in the next two years nine hours of driving practice will become made mandatory.
"Getting a driving licence is very hard in many other countries," Mr Sommai said. "In Thailand, it's been very easy to get one, so some people aren't even really paying attention on the roads. The new program is a great idea, and so far feedback has been very positive. The longer they're trained, the better their understanding of traffic laws."
But Dr Wiwat Seetamanotch, the deputy chair of Thai Road Safety Network (RSN) and an executive adviser to the National Institute of Emergency Medicine, said he doesn't think the plan of adding training and driving practice hours is enough, particularly when compared to other countries.
"It could help to a certain point, but it's still not enough," Dr Wiwat said.
"Even though more hours will be added, we need a lot more rules to change if we really want to make Thailand's roads safe."
"Other countries use a Graduated Driving Licensing System (GDLS). During the first year of driving, drivers must have somebody capable sitting beside them at all times, and are only allowed to drive during the day," Dr Wiwat said. "This is something I expected Thailand to implement. Learners do not have enough experience on the roads, and could easily get into an accident."
The DLT plans to make it compulsory for people applying for a licence to take driving lessons at private schools beginning in 2018. The department said it would then step back, taking only a regulatory role. Applicants would be required to attend lectures and practice driving at the schools, he said.
"In Phuket we have one school already in our system and another one is now in the process of applying to become a driver's education training and testing school," said Mr Sommai of the PLTO.
"All the private schools will be qualified by the DLT, which will make sure they follow all of the standard requirements. However, until further notice we will continue with the regular process we now have."
Dr Wiwat said he agreed with the DLT's plans for opening the private academies.
"It will ease the workload for officials and it'll be good to have private schools involved because it'll save a lot of time, but the DLT must be the ones to certify instructors and check their qualifications. Most importantly, the academies must make sure that the drivers really pass the test by themselves and are not able to just bribe their way through the test," said Dr Wiwat.
The "Difficult to Get, Easy to Lose" program will also usher in an increase in the number of exam questions and require applicants to correctly answer at least 90 per cent of them to pass the test. The program also marks the first time that attending a driving academy would be required.
Besides raising the benchmark for the issuance of new licences, the DLT is considering implementing regulations that would make it easier for current drivers to lose their licences, including one amendment that would allow the authorities to revoke a driver's licence if they are deemed anyone too risky to use the Kingdom's roads.
The program would also launch a centralized database, containing the records of every infraction committed by individual drivers, as well as their identification information.
Mr Sommai said one of the biggest concerns for regulators in Phuket is the lengthy waiting times applicants must endure before taking their tests.
"I have ordered officials at the PLTO to make sure applications get processed more quickly," Mr Sommai said. "For example, if an applicant submits the required documents one day, he should begin his training hours the next day and take the driving test as soon as possible."
"Applicants cannot be waiting for months to get their training or conduct their driving test like it has been in the past," he added.
Currently, applicants must receive a physical check-up, are required to attend a four-hour lecture and must then take an exam at the DLT offices. Once they pass the theory and driving tests, they qualify for a licence.
"There are a lot of new applicants every day," Mr Sommai said. "We are doing our best to get to everyone as quickly as possible, and I like the idea of adding more hours and driving classes because the applicants will soon realize that it's not easy to get a licence in Thailand, but it will be easy for them to lose it if they are not a good driver."
DLT deputy director-general Nantapong Churdchoo said the DLT will push for a legal change to make sure that bad drivers can have their licences revoked easily.
"Today, 30 million people hold a Thai driving license," Mr Nantapong said. "Four thousand people apply for a new licence every day. These changes would make the system more efficient."
"The current system is not linked to other agencies, including the police," Mr Nantapong added.
— Chutharat Plerin
Keep in contact with The Thaiger by following our Facebook page.
Never miss out on future posts by following The Thaiger.
Phuket's nightlife. Yes, bars and clubs are still open | VIDEO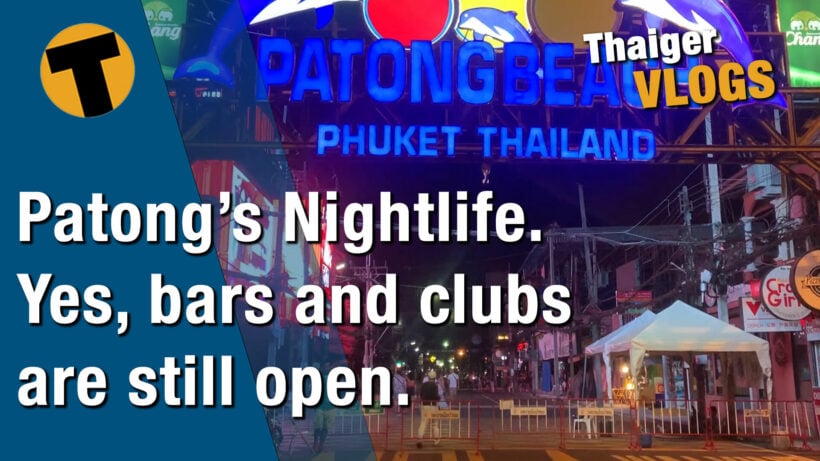 There was the original Covid-19 outbreak and lockdowns back in April and May in 2020, then again just before Christmas and New Year when the new clusters emerged in Samut Sakhon and the eastern coastal provinces, Patong's nightlife was quiet enough, almost non-existent.
Now when the restrictions are lifted, Nimz will take you through Phuket's famous nightlife spot Bangla Road, Patong Beach and Phuket Town. It's quiet, but there are still clubs open and operating and ready to welcome you.
Keep in contact with The Thaiger by following our Facebook page.
Never miss out on future posts by following The Thaiger.
Deceased Phuket expat's body stuck in hospital due to passport mix-up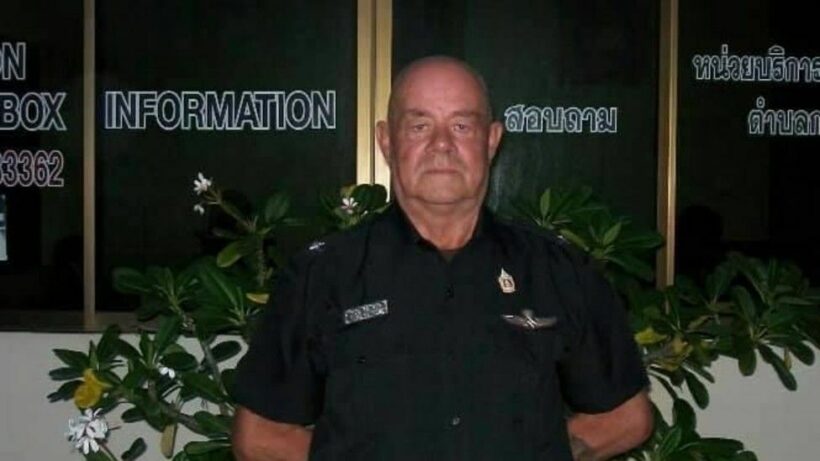 In a nightmarish scenario, a deceased Phuket expat's body is stuck in a Thai hospital as his step‐daughter claims hospital administrators won't release the body due to a passport mix‐up.
Gemma Swift, the step‐daughter of 75 year old David Donoghue, who died 2 weeks ago, says she is pleading with embassy staff in Thailand to resolve, what she says, is purely an administrative issue after Donoghue's passport number at the hospital was from that of an expired one.
Donoghue's current passport was on file with the British Embassy, but because it did not match what the hospital had, his body has remained at the hospital. Swift says it was something that could easily be corrected and the situation was "horrendous" for the family.
"The British Embassy over in Bangkok, they said that because [the number] was from his current passport, they were unable to change the letter. They have said that they won't reissue a letter with the passport number that he's got in the hospital with him."
She said her family planned to arrange a funeral for him in Thailand, then bring his ashes back to the UK. As he retired to Phuket 15 years ago, her family would then take his ashes back to Thailand, as per his wishes, to scatter them.
However, none of his family members were able to travel to Thailand to be with Donoghue in his final days, as the mandatory 14 day quarantine period upon entering Thailand, would not have allowed them to see him.
"I thought this was a basic human right to be able to give somebody a funeral and I accept that there is always going to be red tape…but please just issue a letter and let us bring him home."
She said before Covid-19, family members travelled often to Phuket to visit Donoghue, who once worked for the Thai tourist police. She says the entire ordeal has been heartbreaking as her family was unable to say goodbye.
"That on its own was heart breaking, and now to get this two weeks later, to find out we can't give him a funeral, or get his ashes back, it's just horrendous."
"It's like being on autopilot… once we know we have done everything we can, we can start the grieving process, but at the minute we can't."
A Foreign, Commonwealth and Development Office spokesperson said they are assisting Donoghue's family during the difficult time.
"Our staff are in contact with the local hospital and funeral director to help his family obtain the necessary paperwork to ensure his body is treated in line with their wishes."
If the situation isn't fixed, Donoghue's body will join a mass cremation at the hospital.
SOURCE: BBC News
Keep in contact with The Thaiger by following our Facebook page.
Never miss out on future posts by following The Thaiger.
Thailand News Today | Covid passport talks, Thai Airways heads to court | March 2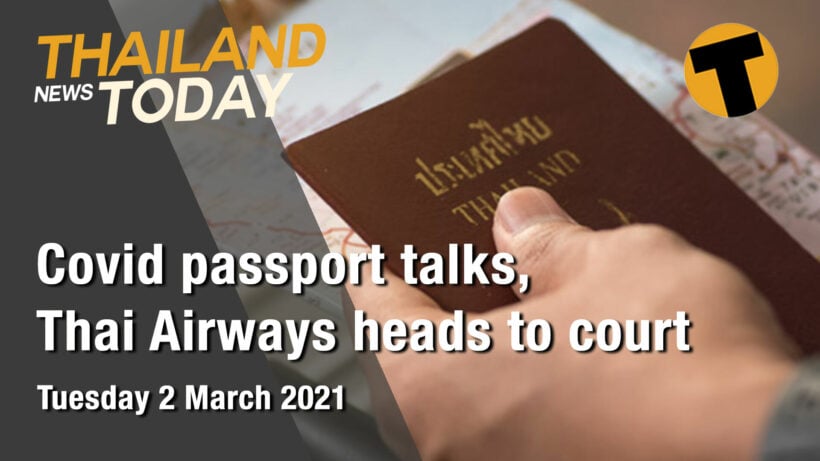 In today's Thailand News Today…. The island of Phuket has a firm plan to get its residents vaccinated leading up to an October opening for tourists, the Thai PM backs up his police over last Sunday's protest violence and Thai Airway's employee union criticises the changes to employee contracts.
But the plan must be approved by the national government by April, if the province wants to open tourism by October 1. Phuket has a resident population of around 300- 400,000 people.
Before you go rushing off to book your plane tickets we'd stress that this is another in a long list of proposals that have not come to fruition and we'd urge patience until the Government approves the plans.
Meanwhile the island has taken delivery of 4,000 doses of the Chinese Sinovac Covid-19 vaccine. Vaccinations started yesterday, with priority given to 1,500 healthcare workers and 500 "at-risk" officials exposed to Covid-19 patients.
On a broader note… Thailand's Tourism Minister says he has asked the Public Health Ministry to approve a vaccine passport scheme aimed at reviving Thailand's devastated tourism sector. According to the Minister, the government is looking to the World Health Organisation to issue a statement on vaccine passports before it makes a final decision on the matter.
The Thai PM, Prayut Chan-o-cha has defended police action against protesters taking part in Sunday's anti-government rally in Bangkok. Officers from the Metropolitan Police Bureau used tear gas, a water cannon and rubber bullets in an effort to drive protesters back from the PM's residence. The PM insists the actions were in line with international standards. He says that police did not violate the protesters' rights.
Thai researchers are claiming that horseshoe bats are not responsible for transmitting the Covid virus to humans. A researcher with the Thai Red Cross Emerging Infectious Diseases-Health Science Centre, says that even though the bats have tested positive for a coronavirus, it is not the strain that is transmissible to humans, and it's certainly not the virus that causes Covid-19.
As Thai Airways tries to sell new contracts and conditions to its remaining workforce, the labour union of the national carrier is challenging changes to the employment contracts, where Thai Airways employees are being asked to agree to changes as part of the bigger financial rehabilitation program.
But a union representative says the new contracts are unfair because it includes fewer leave days and shorter holidays. The union has filed a complaint with the Department of Labour Protection and Welfare.
Keep in contact with The Thaiger by following our Facebook page.
Never miss out on future posts by following The Thaiger.