Thai politics not 'all in the family'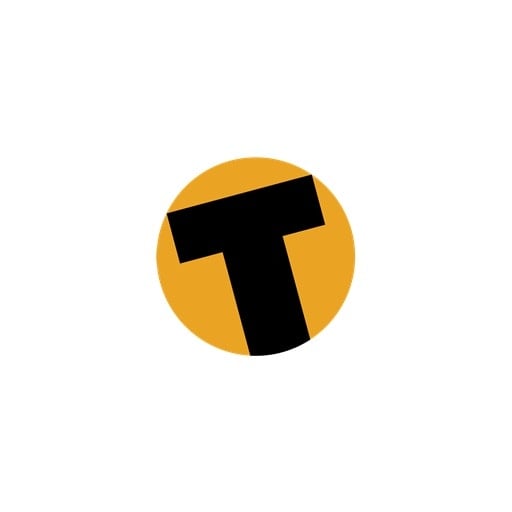 Phuket NEWS Hound
– A daily digest of news from around the world compiled by Gazette editors for Phuket's international community. World Cup? Get instantaneous scores and news updates right here on the Gazette Online (fed directly from FIFA).
PHUKET: In stark contrast with the family of deposed prime minister Thaksin Shinawatra, who speak with one voice on seemingly all matters, the Vejjajivas appear rather more free to speak for themselves.
Thus it was refreshing and encouraging yesterday to note the freedom with which Bangkok Post columnist Suranand Vejjajiva, cousin of Prime Minister Abhisit Vejjajiva, was able to air some views.
As reported in The Nation this morning, Suranand was speaking at a symposium on media freedom organised by Chulalongkorn University's Institute of Security and International Studies.
He said Thailand is currently facing many censorship problems, a state of affairs brought on by the Emergency Decree put in place by the government of his cousin Abhisit during the protests.
Whoever is in power must recognise that there must be room for differences of opinion, Suranand opined – freely.
"Who's going to define national security? What constitutes lese majeste? Who is going to define that? … We're living in special circumstances because the emergency decree is out there…. Right now you can close down community radio without having to go through the judicial process," said Suranand.
The emergency decree, he added, enabled the government of his cousin to detain 'Voice of Thaksin' editor and red-shirt key member Somyos Phruksakemsuk for three weeks, although no coherent charge was ever made against him.
"There are no clear rules of engagement on what you can do and what you can't," said Suranand, who admitted that when he was in charge of the government-controlled media under the Thaksin administration, some Thai Rak Thai MPs wanted to shut down the anti-Thaksin ASTV television.
The government at that time sought the court's opinion and was told it would be unconstitutional.
Suranand said a lot of mainstream media are too accommodating of the current government and have overblown the fear of Thaksin as a threat to the "superstructure" of the Kingdom, while in fact, in his (Suranand's) opinion, Thaksin is merely a threat to the present government.
Very few newspapers continue to ask what happened with the 90 deaths, he said.
"[As for] The Nation and the Bangkok Post, I don't see them asking anymore," he said, adding that people were being forced by the media and the government into believing in "one-sided propaganda", which dictates that "You have to be united in only one direction."
Presenting a different view, Thepchai Yong, director of TPBS television and former group editor of The Nation, said that according to a recent poll, a majority of Thais could accept the extension of the state of emergency.
Thepchai said the mainstream media today is not controlled by any generals, although some self-censorship is practised because the media themselves are "mindful of the public" which is politically divided.
"The Thai media are Thai. They have been like that for decades," he said, adding that the mainstream media should themselves look back and reflect on their role in order to regain the lost trust.
"How can they win back the trust that they have lost? This is a big question.
"It has less to do with the issue of media freedom. The Thai media have all the freedom in the world to report on what they want to report," he said.
Thailand resists Mekong dams
Bangkok Post
Thailand's representatives at a regional riverine forum in Vietnam have opposed the Chinese government's plan to build 12 hydropower dams on the lower Mekong River.
They argued that the dams would destroy the river's ecosystem.
Prasarn Maruekpithak, chairman of the sub-committee for studying value, development and its impact on the Mekong River basin, was invited by the Mekong River Commission to attend a workshop in Ho Chi Minh City.
The meeting, held on Thursday, discussed four options – to scrap all the dam projects; to delay the projects for study of the possible impacts; to build a dam as a pilot project; and to move ahead with plans to build 12 dams, Mr Prasarn said.
Mr Prasarn said he told the meeting that the only advantage of the dams was electricity production, and that there were several other alternative energy sources that could be utilised.
Swedish scammer nabbed in Pattaya
Earth Times
Thai immigration police say that a man holding dual Swedish and Finnish nationalities was nabbed yesterday in Pattaya on charges of embezzling 10.27 million krone (approx 40 million baht) from a Swedish company.
Sven Tommy Lindfors, 50, was arrested at the request of Interpol to face charges of embezzlement in January 2008 from the firm Nyfors Teknologi AB, a high-end supplier of optical fibre-handling equipment based in Stockholm, the police said.
Athiwas said Lindfors entered Thailand at the end of last year on a Finnish passport.
Thailand thanks friends
Today
A few hours of pampering at a spa, dinner with the Prime Minister, speedy exits at the airport…. These are just some of the ways that Thailand is saying thank you to a group of overseas customers it calls "Thailand's Best Friends".
The campaign is part of the government's efforts to convince the international community that Thailand remains a friendly place to do business, despite concerns about political instability after 10 weeks of anti-government protests.
Prime Minister Abhisit Vejjajiva invited 150 of the top importers of Thai goods for a four-day expenses-paid trip this week. The invitees come from 43 countries.
The ministry started the campaign a year ago with 50 companies, but organisers decided this year to triple the number and throw in new gifts.
Cambodia bent on boosting tourism
People's Daily [China]
Thailand's neighbor Cambodia is eyeing temples and cultural sites in its Preah Vihear Province in an attempt to increase tourism levels and compete with Thailand and Viet Nam as tourist magnets.
Delivering a speech at the launch of student contests in Phnom Penh on Thursday, Sok An, deputy prime minister, said that Preah Vihear, located about 500 kilometers north of Phnom Penh, is rich with potential for tourism.
He said that in addition to Preah Vihear Temple, a World Heritage Site that is currently a source of major Thai/Cambodian friction over border delineation issues, there are about 200 more temples in the province, plus many other natural sites and rare birds.
He noted that with 200 giant Ibis, out of a current world population of only 500, Preah Vihear could be turned into a major attraction for eco-tourists.
Sok An claimed that the Cambodian government had spent nearly USD 100 million to improve the infrastructure in and around Preah Vihear, building and repairing roads and bridges to improve access to the province for tourists.
He said that Cambodia
— Gazette Editors
Keep in contact with The Thaiger by following our
Facebook page
.
Phuket police arrest meth dealer, discover drugs valued at 15 million baht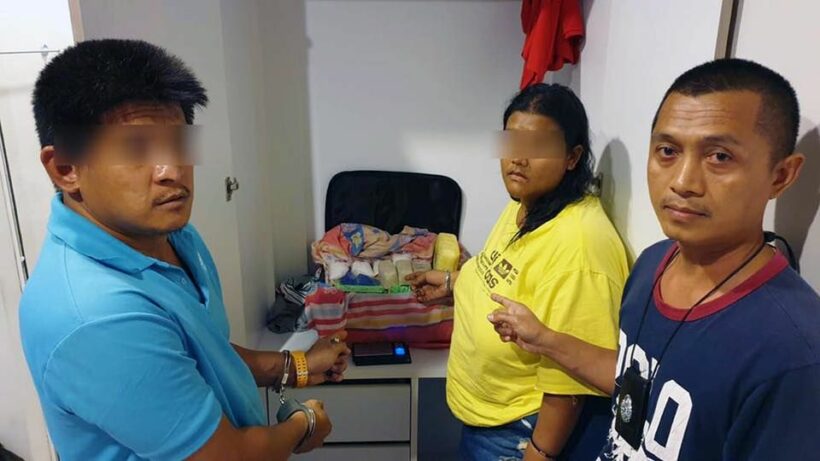 PHOTO: Newshawk Phuket
Drugs valued at 15 million baht have been seized in a drug crackdown in Phuket. On October 22, Phuket police, along with Phuket Governor Pakkapong Tawipat, reported to the media about a drug crackdown that ended up with a total seizure valued around 15 million baht.
Earlier, the police received a report from an undercover agent that a woman named 'Ying' or 'Suthicha Thirawut' was a local drug dealer trading drugs in Phuket area, so police planned to purchase drugs from the woman. They contacted Ying through another woman named 'Noina', Ying's close friend. Around 10pm on October 20, police bought 1 gram of crystal methamphetamine from Noina before arresting Ying and another man, Thanet Thongtan, at the Naka Condominium.
The two confessed that they receive the drug from a man who they weren't able to name, in order to sell in Phuket. They were paid 40,000 – 50,000 baht per time and admitted to police that they have done this for the man three times already. This time, the drugs hadn't been sold to customers as they were arrested before being able to make a sale.
Apart from 2.4 kilograms of crystal methamphetamine, valued around 4.8 million baht, the police also discovered 76,800 methamphetamine pills, worth around 11 million baht.
The three are now assisting Phuket police with their enquires related to the case.
SOURCE: Newshawk Phuket
Keep in contact with The Thaiger by following our
Facebook page
.
30 dolphins greet visitors to Similan Islands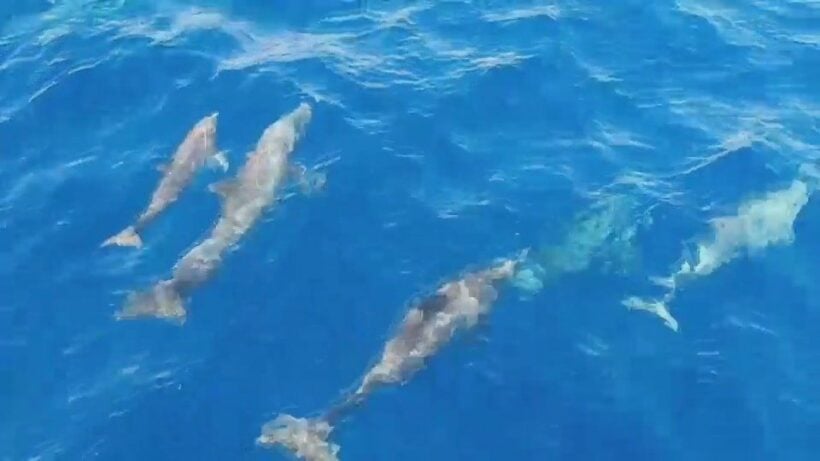 Tourists were treated to the sight of a school of dolphins in the Similan Islands off the Phang Nga coast on Sunday.
Tour organisers said that around 30 dolphins swam close to the boat six or seven miles offshore, creating excitement for passengers. It was the first time dolphins had been seen in the vicinity since October 15.
The Similan Islands National Park director said they were bottlenose dolphins and were among several species now returning to the area following a five-year closure of the park for environmental rehabilitation. Food is again plentiful there for them, he said.
Tourists are forbidden to feed wildlife lest the free handouts alter the animals' natural behaviour, and the park's waters are also very sensitive to contamination from human disease and marine debris, according to the director.
SOURCE: nationthailand.com
Keep in contact with The Thaiger by following our
Facebook page
.
Phuket hotels slashing the price of rooms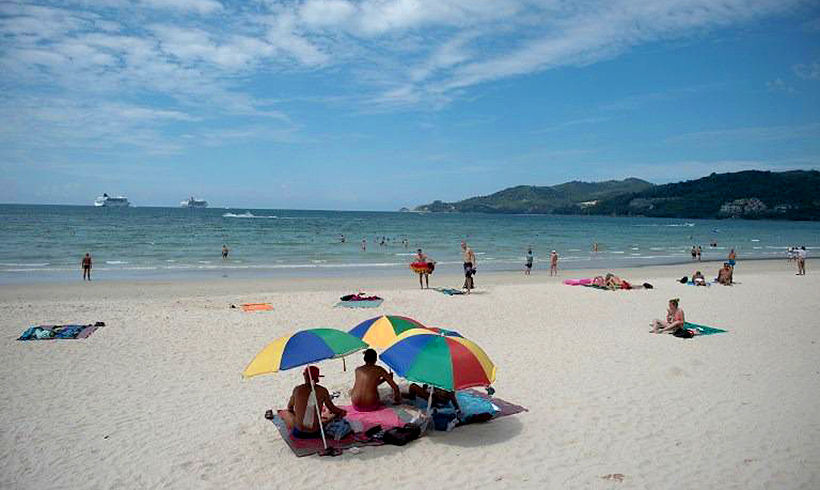 by Sophie Deviller
Hotels on Thailand's most popular holiday island are being forced to slash prices, with rooms left vacant and beaches sparse as Thailand's tourism chiefs struggle with a plunge in Chinese visitors caused by the US trade war and a stronger baht. Phuket was the most visited destination in the country last year, after Bangkok, and a good gauge of the state of its crucial travel industry.
Tourism accounts for 18% of Thailand's gross domestic product and Chinese holidaymakers make up more than a quarter of total arrivals. But while 2.2 million people from the country visited in 2018, according to official figures, the numbers for January-September were down almost 20% year on year.
Claude de Crissey, the French Honorary Consul in Phuket and owner of about 40 rooms in the Patong Beach area, says Chinese tourists are usually present even during the current low season.
"That was not the case this year," he said, adding he had to lower his prices by as much as 50%.
The problem is not only in Phuket, with hotels also struggling to fill rooms in the seaside resort of Pattaya on the mainland and on Koh Samui.
Trade tensions with the US have already made some Chinese reluctant to take holidays owing to uncertainty back home, while the Thai baht has risen about 10% against the yuan this year.
A boating disaster off Phuket's coast that killed 47 Chinese holidaymakers in July 2018 also scared some off.
"We are worried," said an industry insider, declining to be named due to the sensitivity of the topic in a country where tourism provides tens of thousands of jobs. Adding to the headache is the fact that more than 3,000 new hotel rooms are being constructed on the island, raising the question of who will fill them.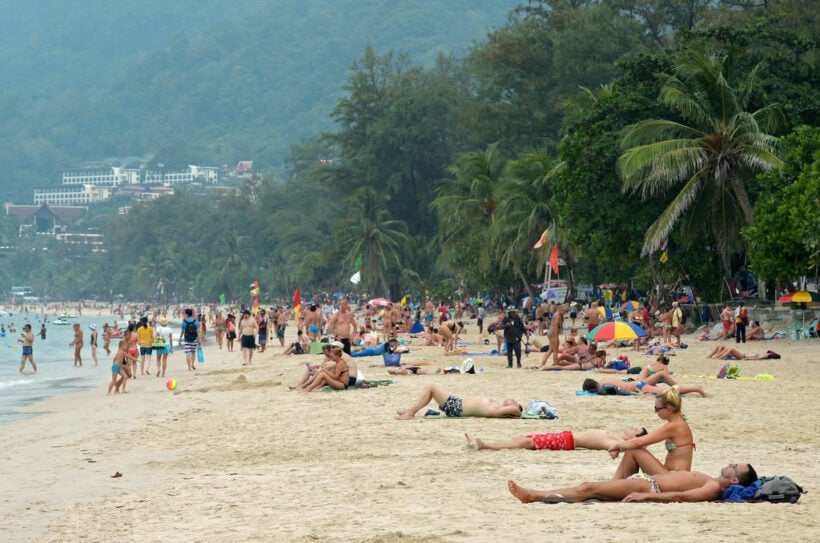 "In terms of business, it's not good," said Kongsak Khoopongsakorn, vice-president of the association of hotels in Thailand and director of Vijitt Resort.
"Because … we have more hotels, more rooms to sell, we have more restaurants, more coffee shops."
Still, tourism authority chairman Yuthasak Supasorn said he remained "optimistic."
"We should reach our goal of 39.8 million foreign visitors."
However, that is only up from 38.2 million in 2018, much less than the jump seen from the previous year's total of 35.6 million.
Counting on India
Now hoteliers and tour package operators are targeting visitors from elsewhere, particularly India, which experts see as a huge untapped market.
"We are counting on the Indians to revive the sector," Kongsak said.
A rapid expansion of the middle class in India, increased direct flights and visa-free travel have prompted Thailand to revise forecasts upwards.
It now expects two million Indian tourists this year, after an increase of nearly 25% on-year in the first seven months. But for now, the lower arrivals is evident on the streets of Phuket.
"I've never seen anything as bad as what it is at the moment," said Paul Scott from Australia, who said he has been coming to Thailand for 15 years.
He mainly blamed the stronger baht for the drop-off but also the fact that Thailand wasn't the untouched vacation paradise it once was. "Now it's not so new … and it's not cheap," he said.
SOURCE: AFP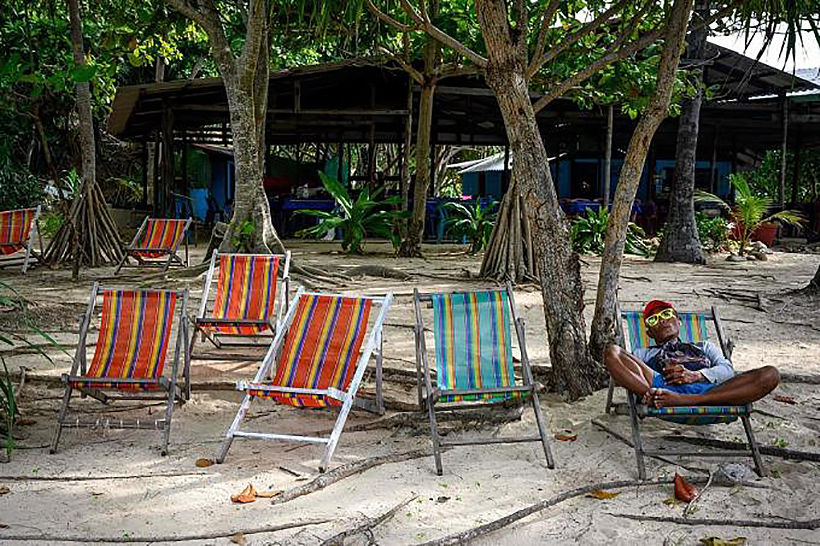 Keep in contact with The Thaiger by following our
Facebook page
.