Thai politics not 'all in the family'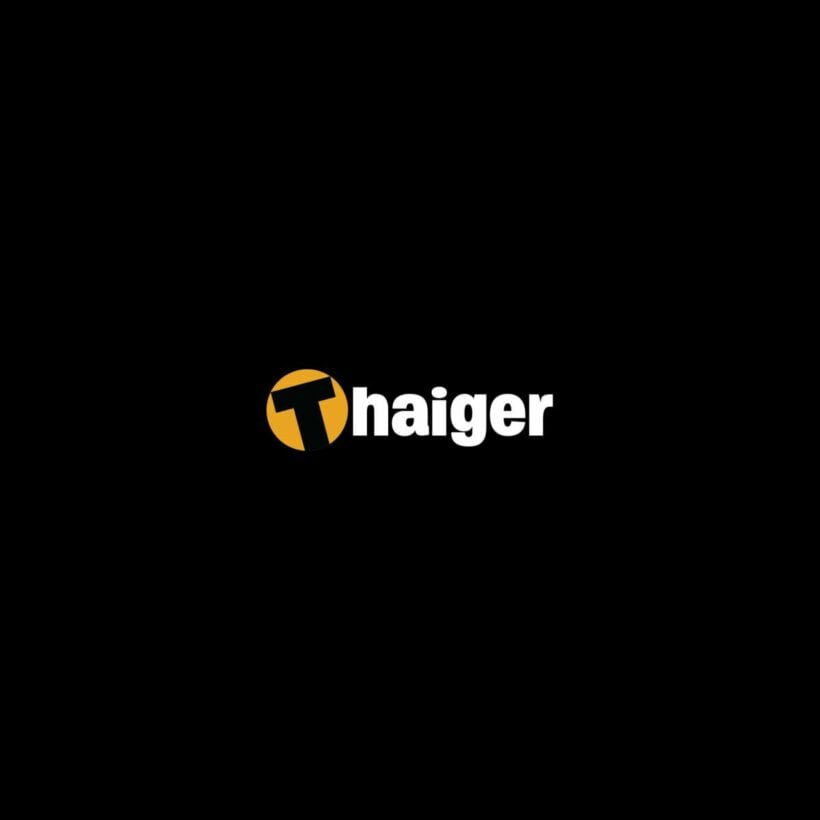 Phuket NEWS Hound
– A daily digest of news from around the world compiled by Gazette editors for Phuket's international community. World Cup? Get instantaneous scores and news updates right here on the Gazette Online (fed directly from FIFA).
PHUKET: In stark contrast with the family of deposed prime minister Thaksin Shinawatra, who speak with one voice on seemingly all matters, the Vejjajivas appear rather more free to speak for themselves.
Thus it was refreshing and encouraging yesterday to note the freedom with which Bangkok Post columnist Suranand Vejjajiva, cousin of Prime Minister Abhisit Vejjajiva, was able to air some views.
As reported in The Nation this morning, Suranand was speaking at a symposium on media freedom organised by Chulalongkorn University's Institute of Security and International Studies.
He said Thailand is currently facing many censorship problems, a state of affairs brought on by the Emergency Decree put in place by the government of his cousin Abhisit during the protests.
Whoever is in power must recognise that there must be room for differences of opinion, Suranand opined – freely.
"Who's going to define national security? What constitutes lese majeste? Who is going to define that? … We're living in special circumstances because the emergency decree is out there…. Right now you can close down community radio without having to go through the judicial process," said Suranand.
The emergency decree, he added, enabled the government of his cousin to detain 'Voice of Thaksin' editor and red-shirt key member Somyos Phruksakemsuk for three weeks, although no coherent charge was ever made against him.
"There are no clear rules of engagement on what you can do and what you can't," said Suranand, who admitted that when he was in charge of the government-controlled media under the Thaksin administration, some Thai Rak Thai MPs wanted to shut down the anti-Thaksin ASTV television.
The government at that time sought the court's opinion and was told it would be unconstitutional.
Suranand said a lot of mainstream media are too accommodating of the current government and have overblown the fear of Thaksin as a threat to the "superstructure" of the Kingdom, while in fact, in his (Suranand's) opinion, Thaksin is merely a threat to the present government.
Very few newspapers continue to ask what happened with the 90 deaths, he said.
"[As for] The Nation and the Bangkok Post, I don't see them asking anymore," he said, adding that people were being forced by the media and the government into believing in "one-sided propaganda", which dictates that "You have to be united in only one direction."
Presenting a different view, Thepchai Yong, director of TPBS television and former group editor of The Nation, said that according to a recent poll, a majority of Thais could accept the extension of the state of emergency.
Thepchai said the mainstream media today is not controlled by any generals, although some self-censorship is practised because the media themselves are "mindful of the public" which is politically divided.
"The Thai media are Thai. They have been like that for decades," he said, adding that the mainstream media should themselves look back and reflect on their role in order to regain the lost trust.
"How can they win back the trust that they have lost? This is a big question.
"It has less to do with the issue of media freedom. The Thai media have all the freedom in the world to report on what they want to report," he said.
Thailand resists Mekong dams
Bangkok Post
Thailand's representatives at a regional riverine forum in Vietnam have opposed the Chinese government's plan to build 12 hydropower dams on the lower Mekong River.
They argued that the dams would destroy the river's ecosystem.
Prasarn Maruekpithak, chairman of the sub-committee for studying value, development and its impact on the Mekong River basin, was invited by the Mekong River Commission to attend a workshop in Ho Chi Minh City.
The meeting, held on Thursday, discussed four options – to scrap all the dam projects; to delay the projects for study of the possible impacts; to build a dam as a pilot project; and to move ahead with plans to build 12 dams, Mr Prasarn said.
Mr Prasarn said he told the meeting that the only advantage of the dams was electricity production, and that there were several other alternative energy sources that could be utilised.
Swedish scammer nabbed in Pattaya
Earth Times
Thai immigration police say that a man holding dual Swedish and Finnish nationalities was nabbed yesterday in Pattaya on charges of embezzling 10.27 million krone (approx 40 million baht) from a Swedish company.
Sven Tommy Lindfors, 50, was arrested at the request of Interpol to face charges of embezzlement in January 2008 from the firm Nyfors Teknologi AB, a high-end supplier of optical fibre-handling equipment based in Stockholm, the police said.
Athiwas said Lindfors entered Thailand at the end of last year on a Finnish passport.
Thailand thanks friends
Today
A few hours of pampering at a spa, dinner with the Prime Minister, speedy exits at the airport…. These are just some of the ways that Thailand is saying thank you to a group of overseas customers it calls "Thailand's Best Friends".
The campaign is part of the government's efforts to convince the international community that Thailand remains a friendly place to do business, despite concerns about political instability after 10 weeks of anti-government protests.
Prime Minister Abhisit Vejjajiva invited 150 of the top importers of Thai goods for a four-day expenses-paid trip this week. The invitees come from 43 countries.
The ministry started the campaign a year ago with 50 companies, but organisers decided this year to triple the number and throw in new gifts.
Cambodia bent on boosting tourism
People's Daily [China]
Thailand's neighbor Cambodia is eyeing temples and cultural sites in its Preah Vihear Province in an attempt to increase tourism levels and compete with Thailand and Viet Nam as tourist magnets.
Delivering a speech at the launch of student contests in Phnom Penh on Thursday, Sok An, deputy prime minister, said that Preah Vihear, located about 500 kilometers north of Phnom Penh, is rich with potential for tourism.
He said that in addition to Preah Vihear Temple, a World Heritage Site that is currently a source of major Thai/Cambodian friction over border delineation issues, there are about 200 more temples in the province, plus many other natural sites and rare birds.
He noted that with 200 giant Ibis, out of a current world population of only 500, Preah Vihear could be turned into a major attraction for eco-tourists.
Sok An claimed that the Cambodian government had spent nearly USD 100 million to improve the infrastructure in and around Preah Vihear, building and repairing roads and bridges to improve access to the province for tourists.
He said that Cambodia
— Gazette Editors
Want more from the Thaiger family?
📱 Download our app on Android or iOS for instant updates on your mobile
📧 Subscribe to our daily email newsletter
👍 Like/Follow us on Facebook
🔔 Subscribe to or Join our YouTube channel for daily video updates
Americans in Thailand urge US to provide Covid-19 vaccines to citizens overseas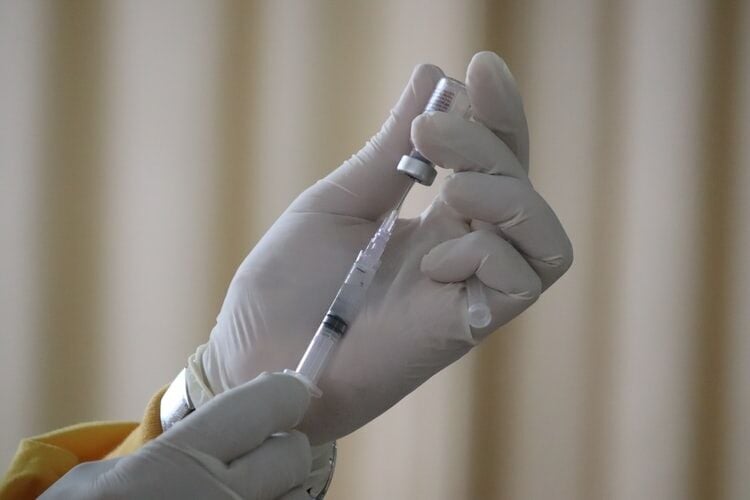 Thai officials say expats living in Thailand will be included in the government's mass Covid-19 vaccination plan, but exactly when that will be is still up in the air. With foreign embassies in Thailand clearly stating that they will not assist with providing citizens living overseas with vaccines, expats are relying on the Thai government.
A number of Americans are now urging the US government to provide Covid-19 vaccines to citizens living in Thailand. And with the recent outbreak linked to the more contagious variant of the virus, getting a vaccine in Thailand has become more pressing.
A "Covid-19 Vaccine Task Force" of Democrats Abroad Thailand members, as well as those from American organisations based in Thailand, is calling on the US government to deliver vaccines to citizens living in Thailand, chairperson of Democrats Abroad Thailand and a United Nations consultant, Paul Risley, told VOA.
"Americans who live abroad need to be vaccinated for the same reasons that Americans who live in the United States need to be vaccinated… Because it's the only way to stop Covid-19."
If an American were to travel back to the US for a vaccine, they would still need to stay in a hotel or certified facility for a 14-day quarantine at their own expense when re-entering Thailand. Along with getting together the required paperwork, they would need to go through numerous Covid-19 tests including before the flight, upon arrival and before being released from quarantine. The flights to and from the US can end up being more than 20 hours per trip and add up to thousands of dollars in travel costs.
For the vast majority of Americans in Thailand, flying back to the US is the only way to get vaccinated at the moment. The US Embassy in Bangkok says vaccines will not be provided for US citizens living overseas.
The Department of State does not provide direct medical care, including vaccinations, to private U.S. citizens abroad. We are committed to providing all possible consular assistance to U.S. citizens in need overseas, including by providing information on local medical resources when appropriate. Please follow host country developments and guidelines for COVID-19 vaccination.
At a recent Centre for Covid-19 Situation Administration meeting, a spokesperson for the Ministry of Foreign Affairs said "all people who reside in Thailand, regardless of their nationality, are eligible to receive the vaccine under the government's plan."
Mass vaccination campaigns are being rolled out in high-risk areas, such as Bangkok's Khlong Toey slum where a cluster of infections was reported, as well as Phuket and Koh Samui, tourist islands that are said to be of "economic significance." Health officials are trying to hit herd immunity on the 2 islands to reopen to foreign tourists.
Expats in Phuket who have a valid work permit can now register for a state Covid-19 vaccine. The registration must be under the company name and expats are told to have the company's human resources staff assist with the registration process.
While no official announcement has been made regarding expats in Koh Samui, some foreigners who work as English teachers on the island say they have received both doses of the Chinese-made Sinovac vaccine. Schools apparently helped with the registration process, but some teachers say they told to keep quiet about getting the vaccine. Some did not receive a vaccine certificate or any other documentation confirming that they are vaccinated against the coronavirus.
SOURCE: VOA
Want more from the Thaiger family?
📱 Download our app on Android or iOS for instant updates on your mobile
📧 Subscribe to our daily email newsletter
👍 Like/Follow us on Facebook
🔔 Subscribe to or Join our YouTube channel for daily video updates
ICU beds for Covid-19 patients in Phuket are close to a "critical" low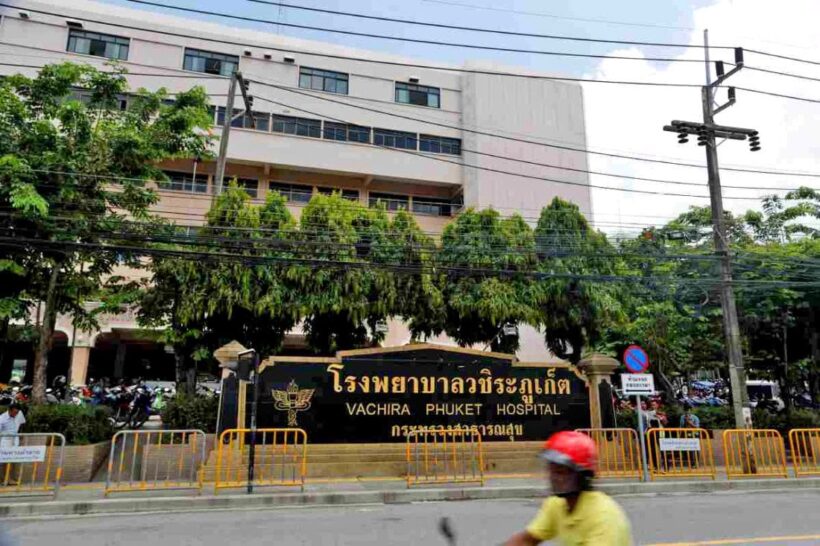 Covid-19 patients in severe condition may have to been transferred from a government hospital in Phuket to a private hospital as the number of available hospital beds at public intensive care units in Phuket is close to a "critical" low, according to Vachira Phuket Hospital Director Chalermpong Sukontapol.
There are 9 ICU rooms at the Vachira Phuket Hospital. 5 are being used for Covid-19 patients with severe symptoms while the other 4 rooms are for those with mild symptoms and are under observation before being moved to another bed.
"If the 9 rooms are full of severe symptom cases, that will be a big critical stage. We may need to transfer our patients to other provinces or private hospitals, which may involve additional costs."
He says 50% of the Covid-19 patients in Phuket are asymptomatic while 30% have mild symptoms and 10% have severe symptoms. For most of those with severe symptoms, the virus has moved to their lungs and they are in need of special equipment, like ventilators, to help them breathe and Charlempong says those patients need to be under close observation.
SOURCE: Phuket News
Want more from the Thaiger family?
📱 Download our app on Android or iOS for instant updates on your mobile
📧 Subscribe to our daily email newsletter
👍 Like/Follow us on Facebook
🔔 Subscribe to or Join our YouTube channel for daily video updates
For travellers to Phuket, testing is out, quarantine is in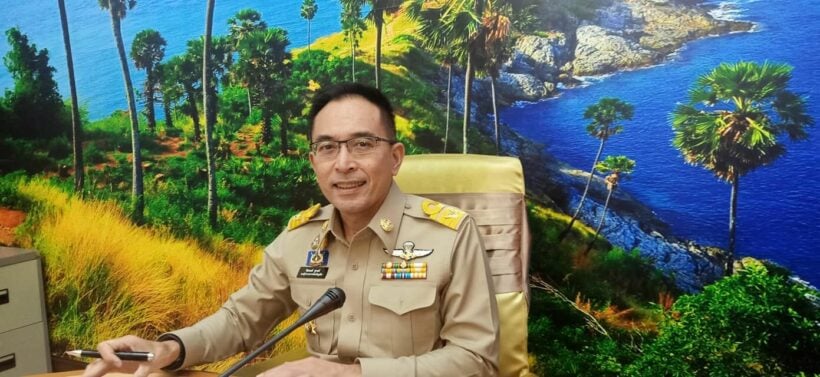 The on-again-off-again plans for testing people for Covid-19 as they arrive in Phuket will be replaced by quarantine after May 15, according to Vice Governor Piyapong Choowong's latest announcement. In an online video broadcast last night, the vice governor confirmed the new scheme after Phuket Governor Narong Woonciew first mentioned it in an executive meeting at Phuket Provincial Hall yesterday.
There are now 25 provinces on the Phuket red zone list that they instated on April 22, with anyone arriving from those places required to have proof that they are either fully vaccinated or tested negative for Covid-19 within the last 72 hours. Without proof, people have to take a rapid antigen test to confirm they did not have Covid-19 before they would be allowed on the island. The test was first set to be 300 baht for everyone, and later controversially made free for Thai people and 500 baht for foreigners.
There had been some back and forth with budget concerns of being able to provide the mass testing and who would pay how much for continued testing. Perhaps requiring people to quarantine in Phuket is cheaper than testing them when they arrive (cheaper for Phuket officials anyway).
The original scheme was set to expire May 15, and announcements were made about extending the plan and stopping testing right away. For now, this debate seems to have settled on replacing the testing with a mandatory quarantine upon entering Phuket.
The vice-governor explained that the rapid antigen test will continue through May 14, and then starting May 15, anyone who arrives without a vaccine or a negative Covid-19 test within 72 hours of arriving in Phuket will be required to quarantine for 14 days. They set a goal of zero new infections by the end of the next two weeks. And he stated they are committed to doing whatever it takes as "Phuket cannot continue with this risk".
Speaking to The Phuket News… "We want to send a sign to the country that we are cleaning up our province. The 3 vice governors [in Phuket] have been ordered to take care of each district by cooperating with local administration officers as well as community leaders to do proactive screening,"
After announcing the quarantine plan for Phuket, the vice governor spoke confidently that in the near future the island will have enough jabs to vaccinate every person on the island. Religious leaders from any faith are currently being vaccinated because of their general proximity to people during religious ceremonies and practices.
Vice Governor Piyapong pled with people with the people of Phuket who were on the fence about Covid-19 vaccinations, anti-vaxxers, or those otherwise resisting getting the jabs needed to reach herd immunity.
"If you are still deciding whether or not to get vaccinated, please come to get vaccinated"
SOURCE: The Phuket News
Want more from the Thaiger family?
📱 Download our app on Android or iOS for instant updates on your mobile
📧 Subscribe to our daily email newsletter
👍 Like/Follow us on Facebook
🔔 Subscribe to or Join our YouTube channel for daily video updates