Thai airways in U-turn over Phuket?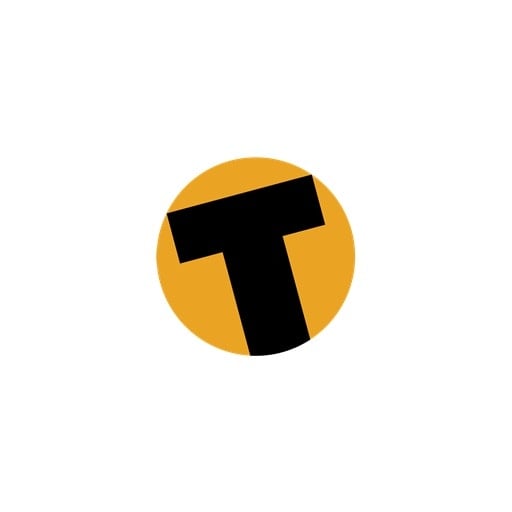 Phuket NEWS Hound
– A daily digest of news from around the world compiled by Gazette editors for Phuket's international community
PHUKET: Phuket may benefit as THAI Airways ponders several measures to stem an alarming surge in ticket cancellations (10-20% in the last fortnight) and a plunge in new bookings triggered by Thailand's escalating political turmoil.
The Bangkok Post reports that the flag carrier is considering drastic steps such as offering international flights directly to Phuket and other Thai destinations outside Bangkok.
Also under consideration are fare discounts and allowing ticket holders bound for Thailand to switch to other foreign destinations within the airline's network with minimal fees.
In what appeared to some in Phuket as a kamikaze act last month, the national carrier hiked the price of an 'economy' class ticket on the Bangkok-Phuket route by 46%, while the Chiangmai-Phuket run was dealt a whopping 64% rise.
THAI's plight threatens to intensify as 47 countries have advised their citizens to reconsider any non-essential travel to Thailand, while 10 others are asking their nationals not to visit the country at all.
Phuket extends Banyan Tree-tments to Singapore
TreatmentAbroad.com
The award-winning Banyan Tree group, which started out as a single resort in Phuket in 1994, is set to open its first Banyan Tree Spa on its home ground, Singapore.
Founded by the entrepreneurial Singaporean husband and wife team Ho KwonPing and Claire Chiang, this is expected to be a fruitful homecoming for the Singapore-headquartered company.
Banyan Tree will design and operate the spa and health club on the 55th floor of the spectacular Marina Bay Sands Hotel and Casino.
All Banyan Tree spa therapists undergo a certified proprietary training program at the Banyan Tree Spa academies in Phuket, Bangkok and Lijiang, China to ensure a consistently high level of service and quality, the resort company says.
'Love' dinner loved in Phuket
PR-Inside
'Love is a Four Letter Word', the latest production from Phuket's Andaman Players theater group, premiered to a full house last week at Mom Tri's Villa Royale.
With its theme that took the audience through the voyage of love, the production did not disappoint. The musical comedy revue had something for everyone, including ballads, Shakespearean sonnets, comedy skits, poetry, dance and live music.
Accompanying the performance was a 3-course meal from Mom Tri's own Maître-Cuisinier de France Chef Jean-Noël Lumineau.
Founded in 2008 and sponsored by the Phuket Gazette and PGTV, the Andaman Players now boast a cast of 14 actors supported by a number of writers, musicians, technicians and a growing number of enthusiastic fans.
Phuket has edge over Samui
Bangkok Post
While images of riots in Bangkok have startled the world, the fallout for tourism in Phuket and Samui has not been as bad as expected, says Bill Barnett, managing director of C9 Hotelworks.
Mr Barnett says, "Every time something happens…Thailand eventually recreates itself…. It regenerates the value cycle because it drops rates."
He goes on to explain that Phuket also has an advantage over Samui because it offers a wider variety of activities and can therefore attract repeat guests, unlike Samui where "they don't have enough to do" to visit again.
"Although Samui has some terrific hotels opening there, the difference is that the island has the hardware but lacks adequate software," he says.
Bangkok Crackdown imminent

Reuters
Thailand's Prime Minister Abhisit Vejjajiva, on the topic of the increasingly confrontational anti-government protests declared yesterday that:
"From now on, what the government will do may risk clashes and losses, but the government knows what it's doing. What needs to be done must be done."
PM Abhisit also quashed rumors of martial law being imposed, despite the fact that it would help troops to decisively end the rally – by allowing detention without a court order, for example.
Some army commanders are reluctant to use force because of the inevitable bloodshed. On some evenings, tens of thousands of protesters gather together, women and children among them.
World support for Thailand
Online Athens
Pressure for Thailand to accept international support regarding the ongoing political crisis is growing.
Amongst others, the International Crisis Group (ICG) think tank appealed for foreign mediation.
"It is time for Thailand to consider help from international friends to avoid a slide into wider violence. Even the most advanced democracies have accepted this," the ICG says.
Despite the Thai government insisting on dealing with the situation alone, U.S. State Department spokesman P.J. Crowley said last week that American diplomats were "intensively engaged in discussions" with Thai government officials and opposition forces, and EU diplomats said they have met with opposition figures as well.
— Gazette Editors
Keep in contact with The Thaiger by following our
Facebook page
.
Never miss out on future posts by
following The Thaiger
.
Happy Loy Krathong Phuket. Where to launch your krathong tonight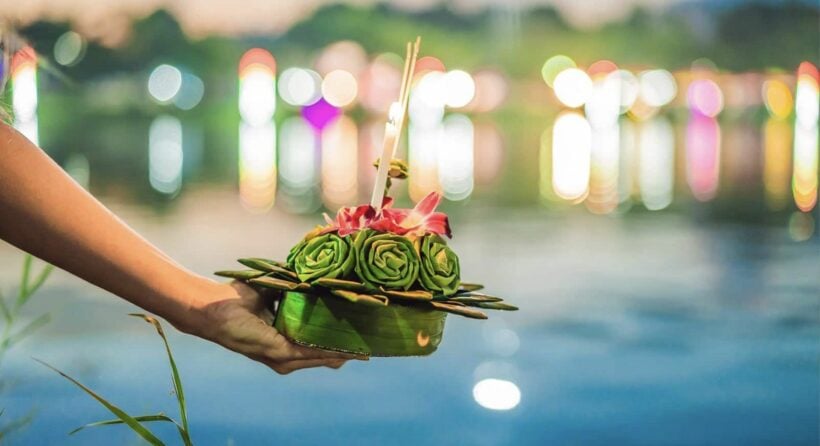 Happy Loy Krathong Phuket. But this year authorities are saying 'only floating Krathongs thanks'. No polystyrene, no steel pins – keep it natural and plant-based please. This year Loy Krathong in Thailand co-incides with the annual Halloween celebrations on October 31.
Authorities are also urging people to choose, or make, their krathongs using natural materials only. The latest craze for "edible" krathongs is also causing problems. Read about that HERE.
Loy Krathong is a festival celebrated annually throughout Thailand The name could be translated as "to float a basket", and comes from the tradition of making krathong or buoyant, decorated baskets, which are then floated on a river. Loi Krathong takes place on the evening of the full moon of the 12th month in the traditional Thai lunar calendar so the exact date of the festival changes every year.
In Phuket, the Provincial Office says fireworks, fire crackers and sky lanterns are prohibited "for people's safety" (but be assured there will still be a few sky lanterns seen flying off the islands beaches this evening).

Loy Krathong is celebrated at many of the island's popular waterways and at many of the beaches. Many hotels also host their own celebrations for their tourist customers. Here are a few of the locations you will be able to launch your own Krathong or buy one on site and watch families and couples launching Krathongs.
Popular locations in Phuket include…
• Saphan Hin Park Lake, Phuket Town
• Suan Luang Park (off Naka Market Road)
• Bang Wad Dam, Kathu
• The recreation lake near Ket Ho Temple in Kathu (The Thaiger 'local')
• Tin Mine Museum Lake on the Kathu back road, near BIS International School
• Nai Harn Lake and Nai Harn Beach
• Bang Maruam near the Alan Cooke Cricket Ground in Thalang
• Laguna (the main lake just inside the entrance)
• Just about anywhere along Patong Beach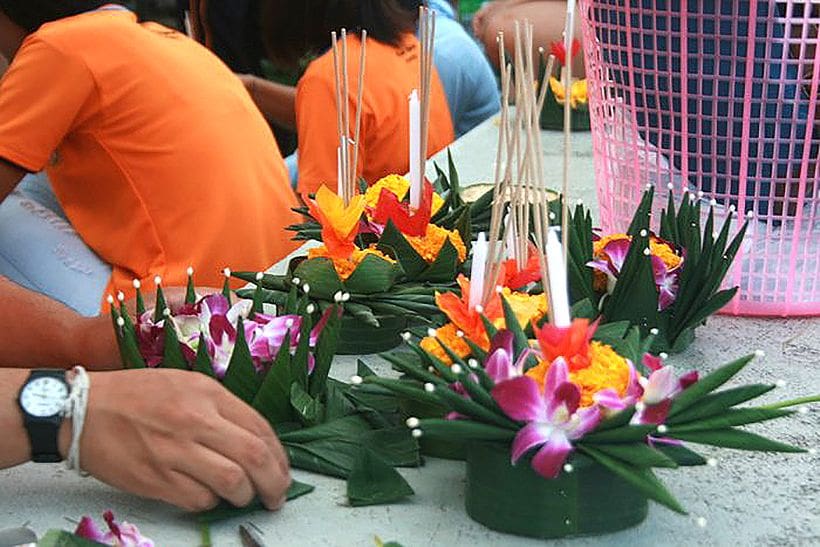 On the night of the full moon, Thais launch their krathong on a river, canal or a pond, making a wish as they do so. The festival may originate from an ancient ritual paying respect to the water spirits.
We would urge people to consider the environment if you're making your own Krathong or try and select Krathongs that are made from natural products. Many of the 'commercial' Krathongs use polystyrene and pins that end up scattered along our waterways and provide a hazard on the island's beaches when the Krathongs eventually wash ashore and disintegrate.
Same goes for the new fad of bread and "edible" krathongs. Officials say these can be dangerous for the fish and cause long term problems for water catchments.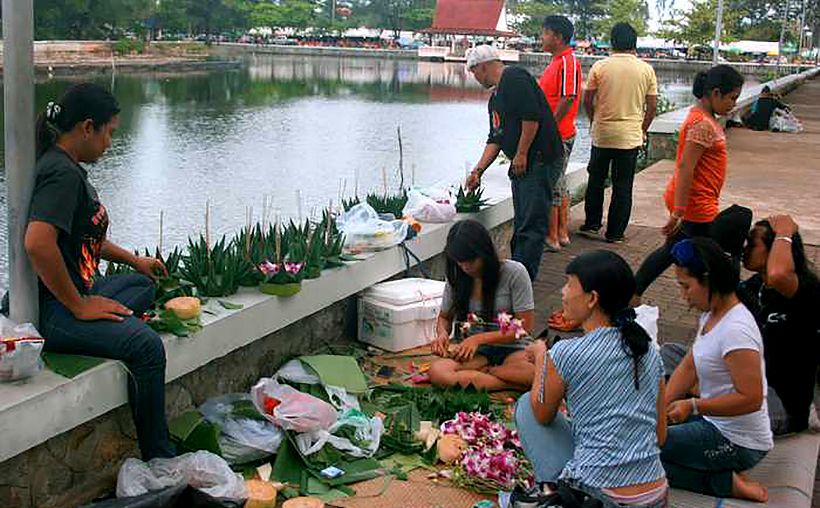 If you'd like to make a krathong, here's a very quick guide…
If you want the easy way out, you will find hundreds of stalls on the way or near any waterway around the island that is participating in the event. Try and pick ones that appear to be made from natural materials.
Happy Loy Krathong Phuket!
Keep in contact with The Thaiger by following our
Facebook page
.
Never miss out on future posts by
following The Thaiger
.
Phuket tops travel destination list of cheapest hotel prices – Dertour 2020 Price Index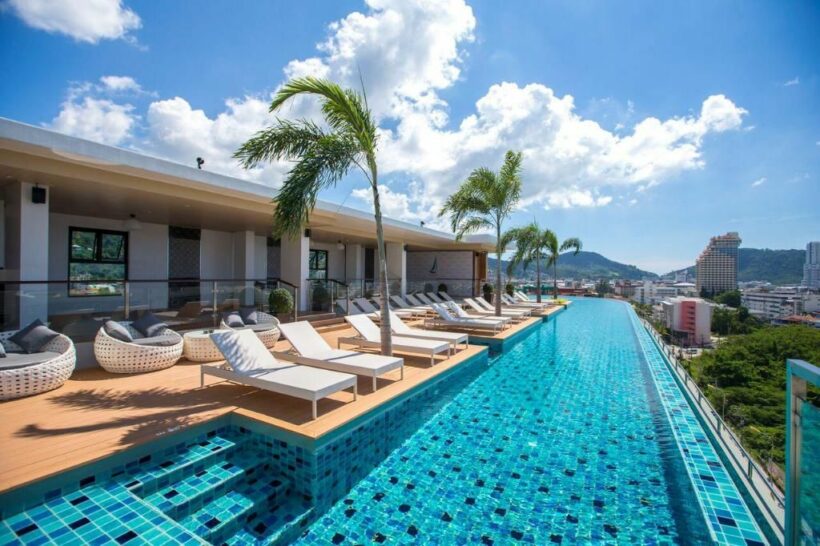 Phuket tops a list of the cheapest travel destinations with a 1 night stay at a hotel costing on average less than $30 USD, according to a study by the German travel company Dertour. Phuket is going through what some say is a "crisis", certainly a current tourist vacuum. The island province largely relies on income from foreign tourists, but with travel bans over the last 7 months, hotels and other businesses in the tourism industry have been at a loss.
For domestic tourists, Phuket currently offers a serene, peaceful tropical stay where you'll have a lot of the island to yourself. There are plenty of daily flights to the island, but all from domestic locations at this stage – the international terminal remains closed.
Along with being listed as hotels with the lowest price, Phuket also made the top 5 cities with the largest price drop from 2019 to 2020, according to Dertour's 2020 Accommodation Price Index. The company studied hotel prices for 75 popular tourist destinations around the world. Bangkok was just above Phuket at the fourth city with the largest hotel price drop. Bangkok hotel prices dropped by 34.6% while Phuket's hotel prices dropped by 33.8%.
Prices will continue to be low, CEO DER Touristik Central Europe Ingo Burmester says…
"Travel itself will be cheap in 2021… Although it has been a challenging period, we have seen a great deal of interest in domestic travel. We also predict a major catch-up effect for Mediterranean destinations, European trips and long-haul routes in 2021 as soon as travel restrictions are lifted."
Phuket ranks as the destination with the cheapest accommodation prices at an average price of $29 USD, according to the list. Average prices for 3-star hotels are $26 USD and an average of $54 USD for 5-star hotels.
Bangkok followed, ranking fifth on the list of cities with the lowest hotel price at an average of $43 USD per night. 3-star hotels in Bangkok average at $30 per night and 5-star hotels average at $93 USD.
Top 5 destinations with the lowest price in accommodation
Phuket: Average of $29 USD per night
Delhi: Average of $34 USD per night
Kuala Lumpur: Average of $36 USD per night
Bali: Average of $36 USD per night
Bangkok: Average of $43 USD per night
Top 5 destinations with the largest price drop in accommodation
Amsterdam: Dropped by 51.6%
San Francisco: Dropped by 39.2%
Vancouver: Dropped by 37.1%
Bangkok: Dropped by 34.6%
Phuket: Dropped by 33.8%
To read Dertour's full report, click HERE.
Catch up with the latest daily "Thailand News Today" here on The Thaiger.
Keep in contact with The Thaiger by following our
Facebook page
.
Never miss out on future posts by
following The Thaiger
.
Man arrested after allegedly slicing a man's face with sickle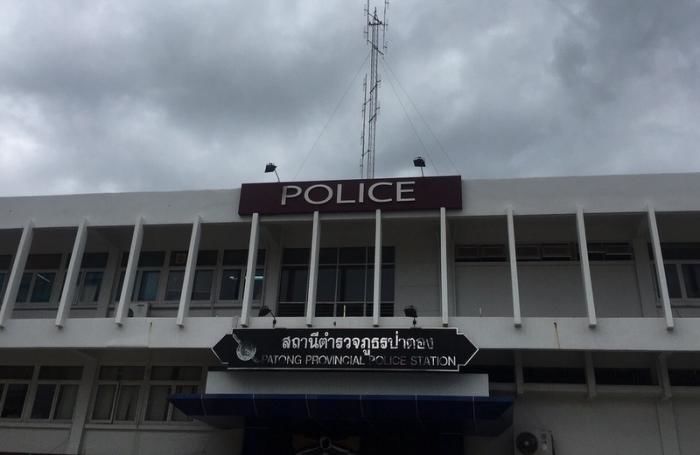 A man was arrested on charges of grievous bodily harm after he allegedly sliced his friend's face with a sickle, causing a gash about 25 centimetres long.
3 men, identified as Saeng, Ta and Rop, had been drinking at a shanty in Phuket's Rassada district where Rop lived. An argument broke out over money. A bank transfer was apparently made, but no one received any money, according to Rop as he related the story to police.
The men didn't come to an agreement and ended up going to bed. Ta stayed awake and slapped Saeng twice while he was falling asleep, Rop says. Saeng then got up, grabbed the sickle and swung the hooked blade across Ta's cheek, Rop says.
Reports don't go into detail about Ta's condition, but photos of the scene by the Phuket News show a significant amount of blood on the concrete floor.
SOURCE: Phuket News
Catch up with the latest daily "Thailand News Today" here on The Thaiger.
Keep in contact with The Thaiger by following our
Facebook page
.
Never miss out on future posts by
following The Thaiger
.