Superbowl fever (pre-hangover) in Phuket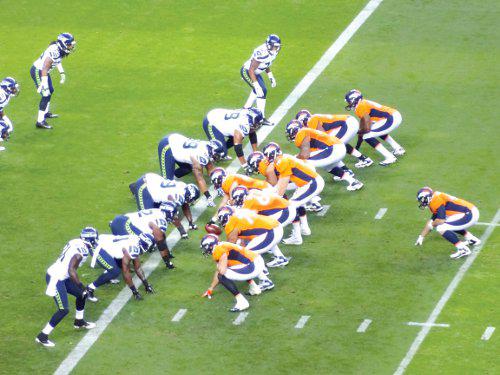 PHUKET: As much as I love the National Football League (NFL), I am no fan of the two weeks of retarded media hype in the run-up to the Super Bowl, or "Stupor Bowl" as I like to call it, given the ungodly time it is broadcast live here in Phuket (Monday, February 4, 6:25am).
Before I explain why, I should first mention that there are a few bars and pubs on the island I am aware of that will cover the game live. First is The Stoned Crab Pub on Soi Saiyuan in Rawai, site of the old Don's Mall. Also in Rawai is Kan and Lee's, near the Bamboo House. Up in Kamala, there is obviously some interest in gridiron "down under" as the Aussie Pub there will open its doors at 6am, serving egg and bacon rolls until 8am. I am sure there are other venues that will be showing it in other areas, but the venues mentioned above are the only ones I can confirm. There is a thread on this topic on the Phuket forum of ThaiVisa.com, so check there as game day approaches.
This year's Super Bowl will be broadcast by NBC, with Joe Buck and Troy Aikmen in the booth, which should be enough. But this year's event will feature not one, but two, annoying female sideline reporters: Pam Oliver and blonde bombshell Erin Andrews, perhaps best known as having been the victim of a peeping tom who posted naked pics of her on the Internet.
I can almost hear the outrage now: "Khun Somchai, or whatever your real name is, you are one sexist pig; what is wrong with female reporters covering the NFL?"
Well, for a start, if these networks had a real commitment to equality of the sexes, why don't they ever allow a woman to do play-by-play? The female sideline reporters seem to me like a throwback to the 1950s, and having not one, but two for the Super Bowl is just one of the many manifestations of overkill for the game, which for many people is the only NFL game they will watch all year. It is like Catholics who only go to church on Christmas and Easter: may you rot in Dante's Hell, I say.
I also hate the halftime show. What should be a period of in-depth Xs and Os analysis by experts gets hijacked for an over-the-top "halftime" show meant to appeal not to real NFL fans, but to the people mentioned above who only watch one game a year, many of them women. Other one-timers include the insufferable Brit who always ruins the atmosphere by always comparing gridiron to rugby and even saying it is a sissy's game because the players wear protective gear. How I would love to throw a set of pads on that guy and set him on the line of scrimmage nose to nose with future Hall of Fame nose tackle Vince Wilfork.
For what it is worth, this year's show will feature Bruno Mars, the guy who likes to dress up like a monkey and extol the virtues of laziness, along with a dude named Flea and his past-their-prime entourage that have the audacity to bill themselves as The Red Hot Chili Peppers. I would like to stuff a handful of our wonderful Thai prik kee noo down their collective throat for such outrageous posing.
By now, the reader may have sensed that Somchai is a little "off". The truth is that I am still suffering from a major case of "cognitive
dissonance" following Denver's trouncing of my beloved New England Patriots. I watched that game at my friend Mike's house, but the loss left me with a complete memory wipe and it is still too difficult to deal with. I can't even remember a single play. I just stumbled out of there, leaving behind my French press
machine and whatever was left of a bottle of cheap whisky that I used to make Irish coffee, my preferred choice of drink for sporting events that start at 3am.
Hopefully my state of mind will be better at dawn on Monday morning, when I will go to collect said items and watch the game with the impartiality of Solomon, hoping only for a close game and that the best team win. Go Pats (next season).
Email your questions and comments to: khabarphuket@gmail.com
— Somchai Huasaikul
Phuket News

Join the conversation and have your say on Thailand news published on The Thaiger.
Thaiger Talk is our new Thaiger Community where you can join the discussion on everything happening in Thailand right now.
Please note that articles are not posted to the forum instantly and can take up to 20 min before being visible. Click for more information and the Thaiger Talk Guidelines.