Phuket Gazette Thailand News: Election Special – How did we end up here? From Thaksin to today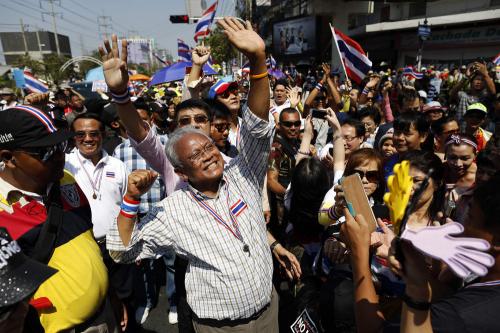 PHUKET MEDIA WATCH
– Thailand news selected by Gazette editors for Phuket's international community
Thailand Election Special – How did we end up here? From Thaksin to today
Reuters / Phuket Gazette
PHUKET: Yingluck Shinawatra's journey from political nobody to prime minister was breathtakingly swift. Her premiership's descent into crisis has been just as rapid.
A political neophyte when she took office in 2011, the 46-year-old former business executive surprised many observers by steadying Thailand after years of often bloody political unrest.
Then she leaned over and pushed a button marked:
Self-destruct
Behind Thailand's lurch into its worst crisis in years was a disastrous intervention by Yingluck's billionaire brother Thaksin, who was deposed in a 2006 military coup and now lives abroad to escape a corruption conviction.
Thaksin's meddling turned a bill that would have freed ordinary Thais charged with protest-related crimes into a controversial wider amnesty for politicians such as himself, say senior members of Yingluck's ruling Puea Thai Party.
The passing of the bill last November sparked street protests and unrest that have killed 10 people, wounded hundreds and dramatically changed Yingluck's political fortunes.
A Reuters reconstruction, based on interviews with senior Puea Thai members and its "red shirt" allies, reveals how Thaksin's intervention shattered two years of relative calm.
It also highlights how quickly political missteps can spiral into violence in Thailand, a warning sign ahead of a general election on Sunday that protesters have vowed to disrupt.
On one side is Thaksin and his younger sister Yingluck. Thaksin redrew the political map by courting rural voters in the north and northeast to gain an unbeatable electoral mandate that he then used to advance the interests of major companies, including his own. Thaksin-backed parties have convincingly won every general election since 2001.
On the other are the traditional Bangkok elites threatened by his meteoric rise, mainly the military, palace and bureaucracy, who see Thaksin as corrupt and his sister as his puppet.
Let's push this through
Thaksin once famously described Yingluck as a "clone" who could make decisions on his behalf. Her party's election slogan was "Thaksin thinks, Puea Thai acts".
But after her landslide victory in July 2011, Thailand's first female prime minister often set her own agenda, say analysts. She refused to reshuffle her Cabinet on Thaksin's demand, and deployed her formidable charm to soothe relations with her divisive brother's opponents in the establishment, particularly the military that had removed him from office.
The previous six years of unrest, which culminated in a military crackdown on Thaksin's red-shirted supporters that killed 91 people in 2010, began to fade.
But the self-exiled Thaksin wanted to come home, and would not take no for an answer.
The vehicle for his return would be a draft bill that sailed through the Puea Thai-majority parliament last August. It would grant amnesties to protesters – but not leaders – charged and jailed in waves of unrest between 2006 and 2011.
Before the bill's second reading, Thaksin's aides told Puea Thai MPs that the former prime minister wanted to radically expand it to absolve leaders on both sides, say senior Puea Thai members.
A parliamentary scrutiny committee, also dominated by Puea Thai and its coalition allies, passed a revised draft of the bill on October 18.
The amnesty now extended to murder charges laid against former Democrat Prime Minister Abhisit Vejjajiva and his deputy, Suthep Thaugsuban, for ordering the 2010 crackdown. Abhisit led an unelected government for nearly three years after a pro-Thaksin administration was removed from office by the courts in 2008.
It also quashed hundreds of corruption cases and nullified the two-year jail sentence against Thaksin, allowing the return of $1.4 billion of his seized wealth – and a ticket back to Thailand.
Yingluck had reservations about the blanket amnesty, particularly about dropping the charges against Abhisit and Suthep, said her chief of staff Suranand Vejjajiva. "But in the end the MPs agreed, 'Let's push this through'," he said.
Growing crisis
The revised bill electrified Thaksin's opponents and split his supporters. Leaders of the United Front for Democracy Against Dictatorship (UDD), a pro-government red shirt group, soon made public their anger with the party, seeing the new bill's forgiveness of Abhisit and Suthep as a denial of justice for slain protesters. At the same time, small protests by Thaksin's opponents began gathering steam.
More than half of Puea Thai MPs disagreed with the bill, but few dared to speak up, said a senior Puea Thai MP who spoke on condition on anonymity. "The way they put it, if you want to help Thaksin, support the bill. If you don't support the bill, you don't want to help Thaksin."
But Suranand denied the MPs were coerced. "No one put a gun to their head and said, 'You have to vote'," he said.
Even so, many Puea Thai insiders feared Thaksin and his sister were blind to the growing crisis, underestimating the ability of his enemies to exploit public anger against the bill, said the senior party member.
At 4am on November 1, a buzzer rang through the hall of Thailand's House of Representatives. After 19 hours and the abstention of the Democrats, bleary-eyed MPs unanimously passed the amnesty bill.
Protests against the bill, now headed for the senate, dramatically picked up. On Monday November 4, thousands of largely middle class Bangkokians gathered sporting Thai flag paraphernalia and whistles. Leading the pack was Suthep.
Snowball effect
Faced with public outrage, Yingluck quickly ordered the bill to be pulled from the Senate. Her advisors now spin this as proof that she listens to the public and admits her mistakes, and shift the blame for the bill onto Puea Thai and its MPs.
"As a political party, we didn't anticipate the very negative feedback from the public," Noppadon Pattama, a Puea Thai strategist who advises both Thaksin and Yingluck, told Reuters.
The aborted bill provided Yingluck's long-dormant enemies with the ammunition they needed. On November 12, Suthep resigned from parliament along with eight other Democrat MPs. The protests began their evolution into an uprising against, first, the "Thaksin regime", and then Thailand's system of electoral democracy itself.
"Once they were participating in the rallies against Thaksin, people who were against the bill became people against the system," the Puea Thai MP told Reuters. "They got their critical mass and snowball effect."
Jatuporn Prompan, a UDD leader and senior Puea Thai member, said he could see that Suthep and other establishment figures had long been planning a fresh uprising. He warned party leaders that the amnesty bill was just the trigger they needed.
"Suthep Thaugsuban and his team took two years to prepare for this to happen," Jatuporn told Reuters. "He was preparing with the support of a network of elite bureaucrats."
The protests unleashed by the aborted bill have added to a perfect storm of crisis for Yingluck, who has been a caretaker prime minister – with limited powers – since dissolving parliament on December 9 to call a snap election.
Thailand's anti-corruption commission has launched an impeachment investigation into her role as head of a wasteful and opaque rice-pledging s
— Phuket Gazette Editors
Keep in contact with The Thaiger by following our
Facebook page
.
Never miss out on future posts by
following The Thaiger
.
5 shot and in critical condition after gang clash in Phitsanulok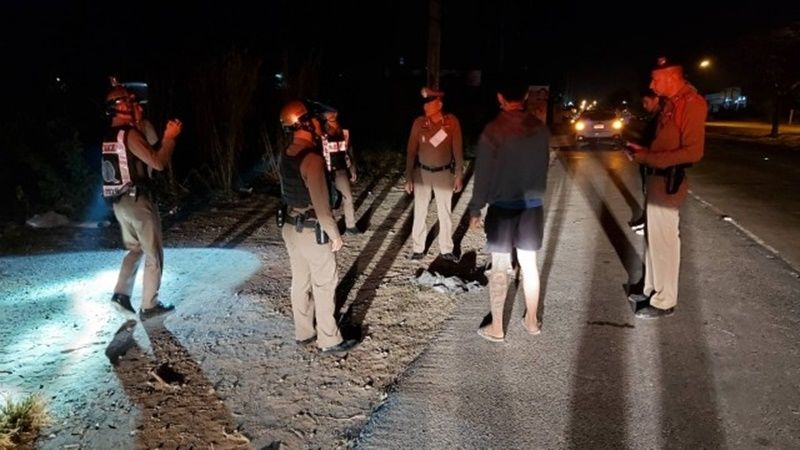 5 people were shot and severely wounded in an alleged turf war between 2 rival gangs in Phitsanulok's Wang Thong district. Police say gang members attacked another gang because they were on "their territory."
Police say the alleged attackers threw ping pong bombs and fired shots at the rival gang members. The victims were reportedly found with several bullet wounds and are now in critical condition.
No arrests have been made. Police are investigating.
SOURCE: Nation Thailand
Keep in contact with The Thaiger by following our
Facebook page
.
Never miss out on future posts by
following The Thaiger
.
What has the pandemic taught hotels about luxury. Is 'less' more?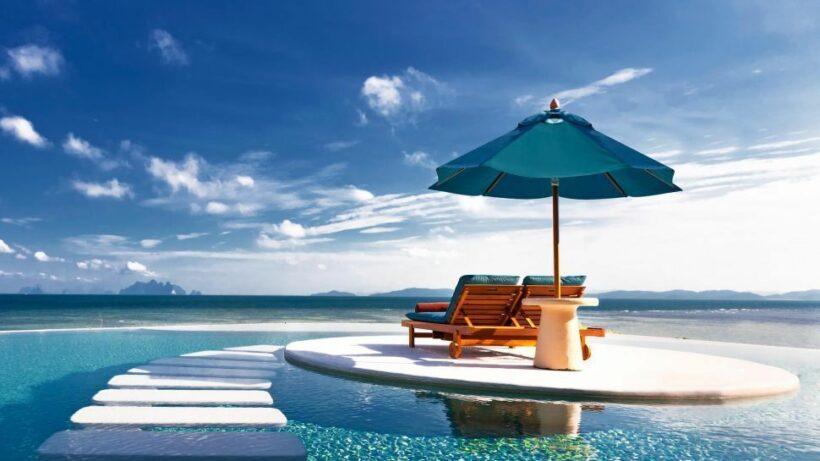 by Anthony Lark
"Let's say goodbye to all that stale pretence and manufactured pomp"
Until the collective nightmare that was 2020, many of the so-called high-end hotels had a reputation for trying to convince guests to pay for often dingy guestrooms lacking any real views inside an otherwise ornate structure with a storied, celebrated past, where the first impression was a check in often akin to applying for a bank loan. Defined as "luxury", in the good old days they got away with it.
Over the thirty years I spent running Amanpuri and Trisara on Phuket, I heard hundreds of people complain of feeling ripped off at "legendary" and "iconic" hotels by staff that rudely treated them as anything but guests.
How many of us did not tip the head waiter after dinner on the first night, to return the next evening and find ourselves stashed at a table by the kitchen door, or getting ushered past the prime and utterly empty deck chairs (with a book on them) by an indifferent pool boy rushing to count his bounty at the pool bar.
As we in the hotel business look towards vaccine jabs while collectively praying for people to start travelling again, let's say goodbye to all that stale pretence and manufactured pomp. Emerging from the darkness that was 2020, we hoteliers need to consider that life will not bounce back to all that, nor should it. Good riddance to the seller's market when hotels could charge like the light brigade for sub-par accommodations and indifferent service while expecting our guests will automatically keep coming back for more.
Merriam-Webster 'luxury' definition #1: a condition of abundance or great ease and comfort.
"There will always be people willing to pay," said the late, great Natale Rusconi of the Cipriani in Venice and Splendido in Portofino.The size of the room didn't matter, he observed, nor did the price of a cup of coffee, as long as they felt cocooned in an 'exclusive' world with an established reputation of being the "best."
A classic negroni or a plate of risotto on the terrace at Cipriani is luxurious, not so much because of the ingredients of the food and beverage (although it is the best), but because it's a rare experience.
Sonu Shivdasani, owner of Soneva resorts, hits it on the head when describing luxury.
He points out "Our external communication focuses much more on our brand proposition of "Inspiring a Lifetime of Rare Experiences".
For example, we touch upon the point of our guests being able to walk barefoot for a week. This is rare and hence a luxury.
Change is in the luxe-wind
There is definitely change in the post-covid wind. In virtual conversations with many wealthy, well-travelled former guests of mine living in the northern hemisphere, they are explicit about what they yearn for on the other side of their drawn-out lockdowns.
These people are the ones who every year asked me for the largest villa with the bluest views and the most kitted out yacht for a day on the Andaman Sea and now I sense they seek something distinctly less material. While I am not surprised to hear them in their Bel Air mansions and apartments overlooking the River Seine asking for deals, what they say next piques my interest. "Anthony, I don't need the presidential suite when we come back," they say without a whiff of disappointment to downgrade. They are increasingly asking not for the specs on yachts but for news of wellness offerings and rare, secret local experiences.
One company already excelling in this beyond luxury space is Six Senses, purchased in 2019 by the behemoth InterContinental Hotels brand but left to run relatively independently under CEO Neil Jacobs. In interviews and on panels throughout the pandemic, Jacobs has spoken often of his personal aversion to the very word 'luxury' as well as to 'exclusivity,' which he sees in direct opposition to Six Senses' holistic ethos.
Community engagement, he argues, is not only an aspect of the brand's sustainability guidelines but also critical to "the intrinsic value of the content around what is being offered" at each individual property.
Like Jacobs, I noticed even before Covid that bragging rights back home no longer focus solely on price-tagged acquisitions. Those same guests who regaled me during lockdown with tales from their past travels, talked about meaningful encounters with Bhutanese textile weavers, Portuguese sourdough bakers, Colombian coffee farmers or Thai fishermen with whom they shared meaningful encounters on immersive, often unexpectedly transformative journeys. Perhaps we all learned in lockdown that these memories endure far longer than we can linger on even the most decadent bed linens or the hotel's fluffy-as-a-cloud bathrobes.
Even before any of us had given a thought to wet markets in Wuhan, our industry was abuzz with these 'experiential' and 'transformational' travel offerings, and we see smaller, more nimble independent hotels and resorts luring guests away from staid grand dames of the past, while commanding higher rates.
I suspect we will now enter a new era, best described by Morris Sim, one of the smartest marketing minds I know.Travellers he predicts, will be embracing the idea that " luxury is the outcome of an experience, not a product."
Merriam-Webster luxury definition #2: something adding to pleasure or comfort but not absolutely necessary.
To be clear, this is not a rallying cry to spend amidst an economic crisis. Luxurious experiences may be as humble as a thoughtful gesture or act of kindness by a staff member. It's surprising our guests on their return to the hotel room to find their laundry cleaned, folded and tied with a beautiful bow, or that feeling of being cared for to discover one's toothpaste, sunscreen and deodorant arranged like tiny soldiers on the bathroom vanity.
Going forward, those hotels that also help guests to make meaningful, immersive connections with the surrounding culture and environment while also delivering unpretentious, anticipatory service with thoughtful human touches will redefine luxury.
Merriam-Webster luxury definition #2b: an indulgence in something that provides pleasure, satisfaction, or ease
Throughout the heady 1990s, we opened a new Amanresort every year or so. While now considered places of beauty that were undeniably desirable, they were initially revolutionary upstarts compared with the most famous resorts of the 70's and 80's where gold sink taps stood out against bathrooms laden with Carrera marble.
Into this arena where remote controlled toilets that blew air on your arse were regarded as luxurious, Adrian Zecha's vision for each Aman was unashamedly simple in design and utterly lacking in superfluous finishing's. The late architect Ed Tuttle, who mastered this design of understatement used to tell his team (including his lead designer Pin Tan, who now holds that title at Six Senses) and clients that "it's not about embellishment, it's about owning the space."By this he meant that humans are most at ease in spaces that function well when for them rather than for shelter magazines and marketing brochures.
As we look towards leaving hibernation behind, I strongly believe our guests will gravitate to uncluttered places where simplicity reigns, where they can look better and feel better about their emergent selves and where they can enjoy consequential encounters with fascinating strangers, after feeling cut off for so long.
At Trisara Phuket, the team here serves local residents and Bangkokians down for the weekend gourmet Thai-inspired lunches prepared by chefs under a Thai carved sala roof overlooking a charming lake at the resort's nearby working farm, engaging with locals tending the farm while keeping comfortably cool and exquisitely sated.
My personal view is that successful hotels must throw off any remaining shackles of our industry's past definitions of 'luxury' and pivot towards delivering authentically local guest experiences and anticipative service that surprises and delights.
Are we headed towards a new paradigm where our job is to nurture the "outcome of the experience" rather than the showmanship of counting threads of Egyptian cotton and embroidering initials on pillowslips?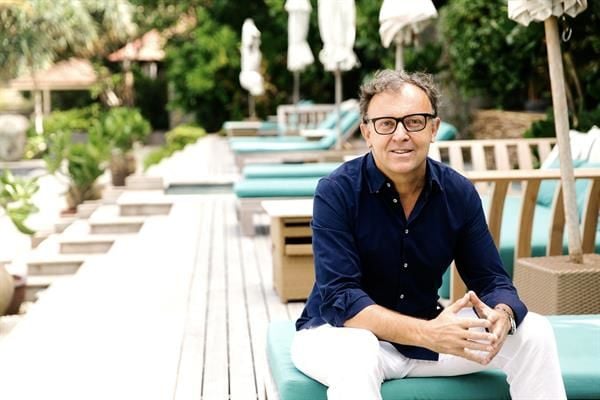 Anthony Lark is the founding and current president of The Phuket Hotels Association. He also runs his own luxury hospitality company focused on resort and residential villa design & master plan concepts, plus management auditing of existing properties as hotels prepare for a post-covid world.
Keep in contact with The Thaiger by following our
Facebook page
.
Never miss out on future posts by
following The Thaiger
.
150 Thai workers ask to be allowed home from Myanmar's virus-hit Tachilek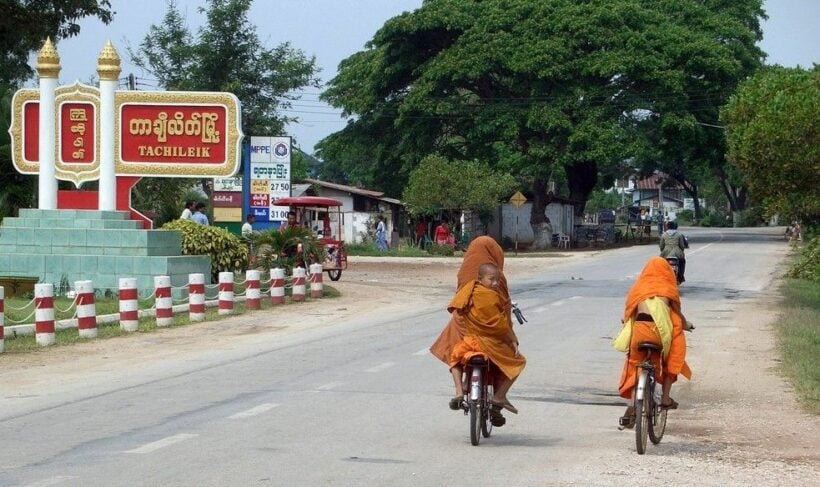 The Department of Disease Control says up to 150 Thai nationals have applied to return from Tachilek, as Covid-19 cases rise in the Burmese border town. The requests come as health officials attempt to trace hundreds who came into contact with a number of Covid-infected Thai women who crossed into the Kingdom illegally, bypassing health checks and quarantine. A man in Chiang Rai who had contact with the women has since tested positive for the virus.
A total of 10 women, all of whom were carrying the virus, are believed to have made the illegal crossing. 2 of them subsequently boarded flights to Bangkok and Phitsanulok. It's understood most of the women worked at a hotel and nightlife complex in Tachilek, called 1G1. Nation Thailand reports that around 180 Thai nationals work at the establishment.
Thai health officials say over 1 million volunteers are now being deployed to homes in border areas, to check for anyone who may have entered the Kingdom illegally. The Thai military is working with other relevant agencies to block the border crossing at the second Thai-Myanmar Friendship Bridge, in the Mae Sai district of Chiang Rai. At least 80 officials, accompanied by additional troops, are being deployed to check illegal border crossings.
Tachilek has reported 15 new cases of Covid-19, with the total number of cases in Myanmar now over 95,000.
SOURCE: Nation Thailand
Keep in contact with The Thaiger by following our
Facebook page
.
Never miss out on future posts by
following The Thaiger
.