Stranded Phuket tourists get strategic in face of flight delays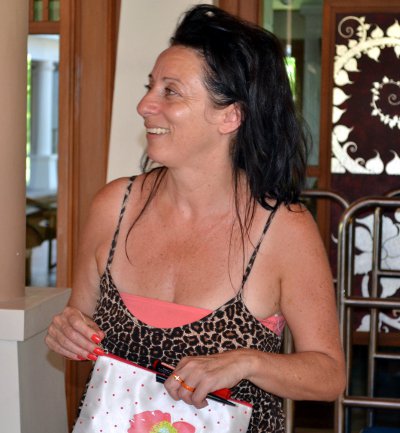 PHUKET: Passengers grounded by ongoing delays and cancellations by Strategic Airlines are upbeat despite little information from the airline.
Following a forced landing in Kuala Lumpur last week, the airline canceled their immediate Brisbane-Phuket services and today delayed their Melbourne-Phuket flights.
"About 300 [passengers] all up. They did fly one lot of people out to Melbourne, people with children or medical emergencies," Steve Smith, 48, from Brisbane said.
Passengers who were meant to leave for Brisbane last week were taken to Phuket City Hotel on Friday.
They were taken to the airport again on Saturday but after over eight hours of waiting, they were brought to the Naithonburi Resort [at Nai Thon Beach, near the airport], he added.
With no contact from the airline other than printed notices, some of the stranded have taken it upon themselves to organize a group and find information.
"We were due to depart Phuket to Brisbane on Friday evening [June 17] and the plane was delayed," Chris O'Shea, 43, from Brisbane, explained to the Phuket Gazette.
"There was a technical problem with the plane. We might get another [flight] with Thai Airways, hopefully," he said.
After the Brisbane-Phuket flights were called off, passengers booked to depart Brisbane on those and following flights were offered a full refund or the chance to rebook the canceled flight from Brisbane.
"[At first] Our group decided to get a bit upset and demand some information," Mr O'Shea said.
"Since then we have been contacting the airline and they have been great enough to give us the information about what's happening and possibly when the plane might be fixed.
"Perhaps we can get onto another flight with another airline," he added.
He also praised fellow passenger Maria, who was responsible for contacting the airline and keeping her compatriots informed.
"If it wasn't for her, there might be a lot more upset people. She is looking after everybody.
"I think Strategic should give her a free flight anywhere around the world cause she's done an amazing job for that airline when they didn't really step up to the occasion," Mr O'Shea said.
Maria, who modestly refrained from revealing her family name, did not have much time to comment but explained that she wanted to help because she has airline experience.
"Yesterday we sent 60 people back to Melbourne and I got some messages from them saying thank you very much.
"And today we are going to send 140 Brisbane people and maybe all the Melbourne people. The Brisbane [people] are definitely going," she told the Gazette.
"Thai Airways flights are arranged by Strategic. They are getting people home," she added.
Thanks to Maria's efforts, passengers were more relaxed, forming good relationships with one another and the transportation and accommodation was a positive thing, Mr O'Shea said.
His sentiments were shared by others in the group as well, seeing that a few extra days in Phuket would not change much and that the situation was greatly helped by the lodging provided to them.
"It's just another experience in life. Nothing to worry about, we're here, good bed, good food, sooner or later everything will come right," Frank Evans, 80, from Melbourne, said.
However, Mr Smith did highlight the frustrations as a recurring issue with Strategic Airlines.
"I have traveled by myself but I flew with Strategic Airlines to Phuket three months ago and the same thing happened.
"The first time, we contacted the airline because we never received an apology. We wanted someone to explain it [the circumstances] to us and see if we could trust them enough to fly with them again
"We never heard anything back from the company," he said.
LTU International Airlines, the check-in service operators for Strategic Airlines in Phuket, were unable to comment, stating that their management were in continuous contact with Strategic Airlines for updates on the situation.
— Janpen Upatising
Keep in contact with The Thaiger by following our
Facebook page
.
Never miss out on future posts by
following The Thaiger
.
Police have yet to investigate illegal hiring of foreign teachers at international school in Phuket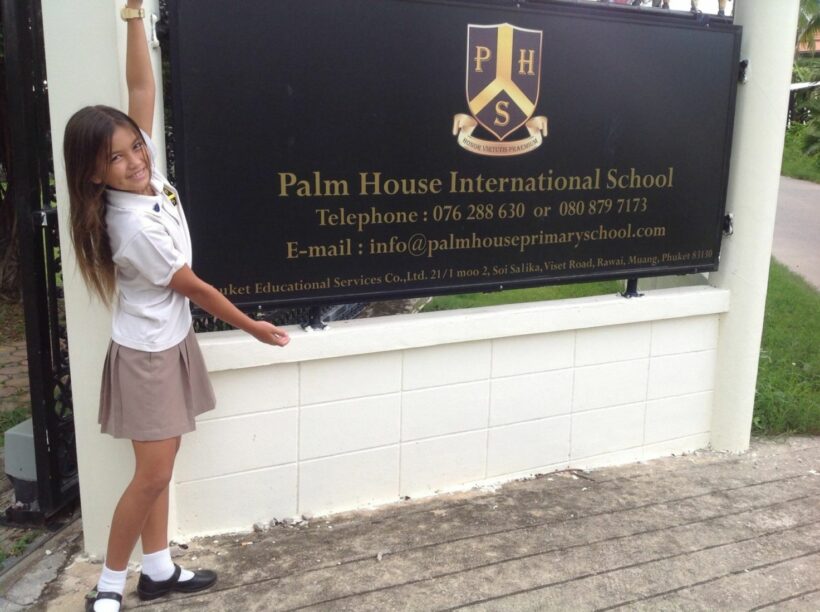 Chalong police in Phuket say they have yet to start investigating the illegal hiring of foreign teachers at an international school in Rawai. Palm House International School allegedly hired foreign teachers illegally in which 2 were arrested by Phuket Immigration police on November 4.
Somkiet Sarasin, the Chalong police leading investigator of the case, says the 2 Brits were informed that police were processing a charge of working illegally in the country against them, in which both denied the charges. Somkiet says the 2 were released on bail, but did not confirm the amount of bail that was set by the police.
"They are still staying in Thailand. I am not worried. I have their passports. I am not available to explain [any details] because the investigation is still ongoing."
"This is normal for an investigation when the suspects deny the charge against them. I have to check more information against their claims. This case will probably be concluded next month."
However, the investigation has yet to begin, with Somkiet saying he has not even questioned the owner of the school, despite his claims the case would be finished next month.
"The investigation into the school will take time. The investigation into the two British people must be finished first."
Such allegations of foreign teachers working illegally have recently been in the news after Sarasas Witaed Sainoi Pitiyakarn School, in the central province of Nonthaburi, saw 7 foreign teachers probed for being hired illegally. That school, along with others in its private network, made nationwide news after CCTV caught a Thai teacher hitting, pushing and dragging a young student in the classroom. Such widespread violence against students has long been a sad component of many Thai schools, in which some of the teachers are unqualified and unlicensed to teach, but are hired anyway.
SOURCE: The Phuket News
Keep in contact with The Thaiger by following our
Facebook page
.
Never miss out on future posts by
following The Thaiger
.
Phuket sees 300 million baht boost over long holiday weekend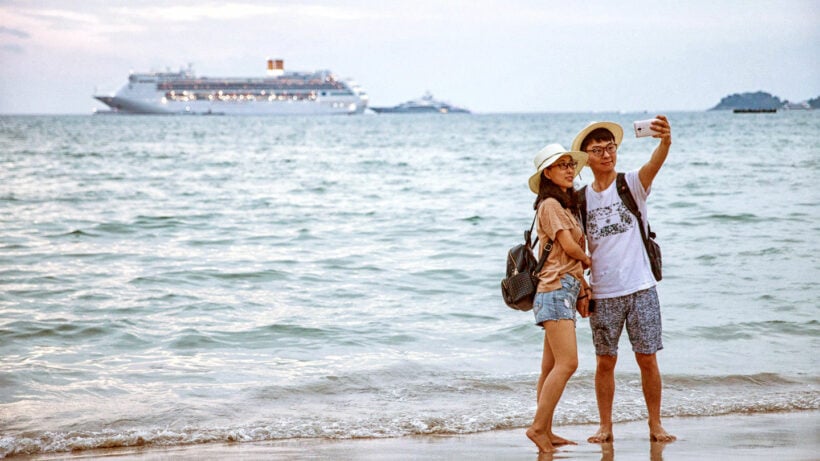 The Tourism Authority of Thailand says that Phuket has received a much-needed 300 million baht boost over the 4 day long weekend with around 54,000 tourists flocking to the island from last Thursday through to yesterday.
Phuket Office Director Nanthasiri Ronnasiri, reports that the average expenditure per visitor was about 5,500 baht, which was higher than the average spend for a Thai tourist to Phuket 2 years ago. She also noted that random checks on hotels showed that occupancy rates climbed to about 35%, with most guests staying 2 nights. But most of Phuket's hotels remain closed.
Nanthasiri also says that many of the tourists concentrated themselves in the Phuket Old Town area, especially around Thalang Road, Phang Nga Road, and Dibuk Road in order to enjoy at the Sino-Portuguese shophouse architecture and historical locations. In fact much of Phuket Town, including its many markets and alley eateries, were doing roaring business, The Thaiger can vouch for the heavy traffic, on the roads and footpaths, over the past 4 days.
"This special holiday made Phuket tourism livelier, even though it was not as same as the situation before the Covid-19 pandemic."
In fact, despite the welcome surge of visitors, it was still a long, long way from its previous tourist levels with much of the west coast, which has largely catered for the international tourist traffic, was still very quiet in places like Patong, Kata and Karon.
Phuket wasnt the only destination that has profited off of the long weekend as Chiang Mai saw droves of Thai tourists visiting its Royal Park Rajapruek as well as the northern city's other nearby national parks and tourist areas. Visitors came from all over to see the blossoming of flowers in a beautiful display at the park as well as enjoying the air-purifying flowers as they relaxed. Tourists were able to rent a bicycle for 60 baht if they wanted to exercise while taking in the scenery and could also pay a visit to the orchid greenhouse, which hosts a variety of orchids in bloom. TripAdvisor recommends to set aside 2 hours to visit the park.
Next holiday weekend, on November 27 and 28, Pattaya is expected to get a tourism boost as its annual fireworks festivalis set to bring in travellers who have taken advantage of package deals offered by some beachside hotels. Such packages were offered for advance bookings, where holidaymakers could view the firework shows on the rooftops of their hotels. The firework displays are said to be long with breaks of entertainment-packed shows, featuring live music and student bands amongst others.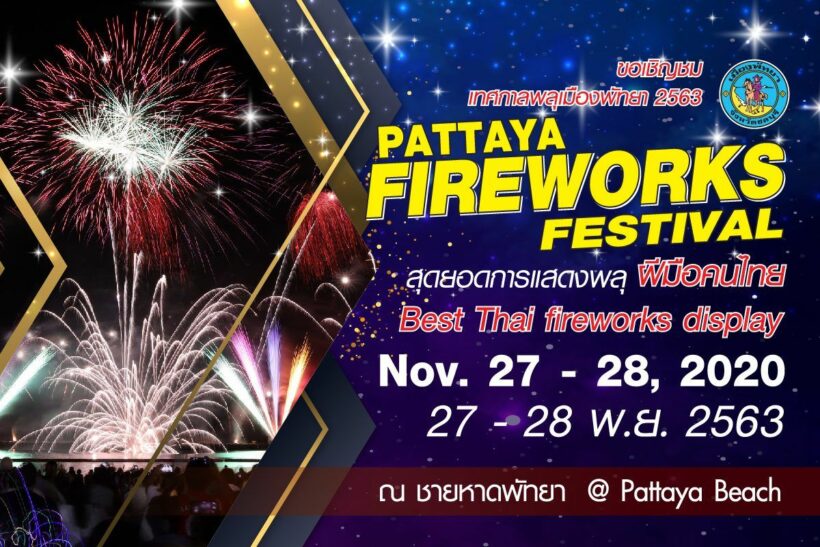 SOURCE: The Phuket News
Keep in contact with The Thaiger by following our
Facebook page
.
Never miss out on future posts by
following The Thaiger
.
Covid tourism standstill gives Thailand's southern sea gypsies a break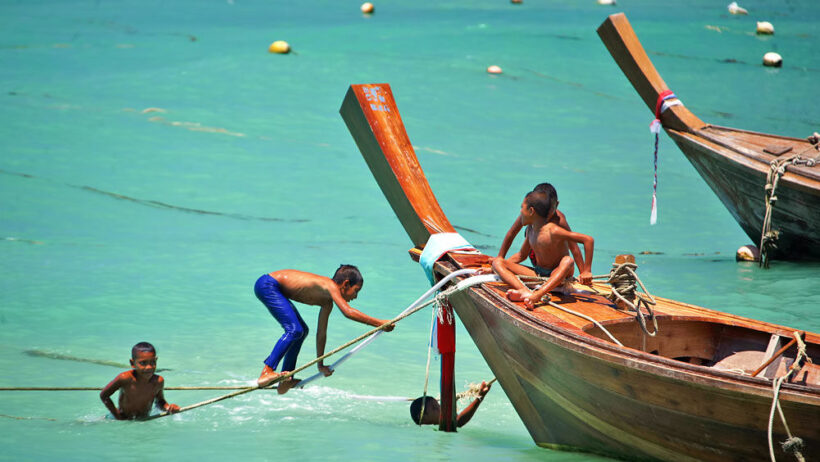 Phuket's sea gypsy communities are getting a much needed break after the Covid tourism standstill have their traditions a break from the tourism onslaught. 42 year old Sanan Changham says now there is an abundance of fish and shellfish to eat. Tourist boats have been docked at the quay, making fishing easier for the Chao Lay, or "people of the sea."
"We don't dive as deep as before, so it's less dangerous."
More than 9 million visitors came to Phuket in 2019, impacting the sea gypsies and their way of life, mostly located at the southern end of the island. The booming tourism brought a decline in fish stocks, decreasing fishing grounds and loud construction of hotels. And the traffic. Such hotels signal an even bigger threat to the 1,200 Chao Lay in Rawai, as property developers have tried to evict them from their ancestral strip of land that faces the sea.
Ngim Damrongkaset, a Rawai community representative, says he hopes the area where developers have taken a stake is abandoned.
"They want to drive us out of our homes, but also to deny us access to the sea."
For the Chao Lay people, the fight to keep their land has been unequal as most are illiterate and were unaware of the fact that they could register their land, but the government is trying to help them. One way for authorities to buy the land and entrust it to them.
Narumon Arunotai, an anthropologist at Bangkok's Chulalongkorn University, says the government must seize the opportunity provided by the pandemic to rethink their vision on Chao Lay.
"Covid is an opportunity to change mentalities. Mass tourism in Phuket has been a catastrophe for the sea gypsies."
The land in Rawai was originally claimed by Indonesian ancestors of Sanan, before the island became flooded with international travellers. But since tourism has become more profitable, authorities have cracked down on the sea gypsies unless they are sailing in protected marine reserves.
"Before, we risked being arrested by a patrol or having our boats confiscated."
For the animist Chao Lay the beach is a vital space where they keep their colourful wooden boats and where they pray and give thanks to their ancestors. But not only their unique cultural heritage has helped them navigate the waters.
The Chao Lay people are experts at detecting any abnormalities in the water, as such they were able to escape before the 2004 Boxing Day Tsunami hit, while saving loads of tourists. Furthermore, Children of the Moken have 50% better visual acuity in the water than their European counterparts, according to a 2003 study.
SOURCE: Thai PBS World
Keep in contact with The Thaiger by following our
Facebook page
.
Never miss out on future posts by
following The Thaiger
.