Special Report: Thailand's wine industry at crossroads
SPECIAL REPORT
Though many foreigners, and some Thais, often succumb to strong cravings for fermented grape juice, Thailand's wine industry is metaphorically, and literally, in ferment. The Kingdom produces a limited amount of premium wine, not nearly enough to satisfy demand. In addition, the import business is riddled with taxes, making fine wines all-the-more expensive.
In steps Thai ingenuity – and the popular, fruity boxed wines.
Patrick Campbell investigates.
PHUKET: Wine accounts for less than 2 per cent of the total alcohol beverage market in Thailand.
The World Health Organization puts it lower. But wine is, according to a Global Agricultural Information Network assessment, enjoyed by 10 per cent of the population. The reason? It is in demand from "farangs", whose tipple it was back home and who still have a hankering for the stuff, and from affluent Thais who believe that a meal with a glass or two is a sign of social status.
If you'll pardon the pun, ferment is an appropriate epithet. While there is a perceived demand in Thailand for the fermented grape, the industry is also metaphorically, and literally, in "ferment".
The Kingdom produces a limited amount of premium wine, not nearly enough to satisfy demand. But the import business is saddled with punitive taxes, making fine wine expensive.
In September 2013, changes to supposedly simplify the liquor-excise tax were implemented. For "wine made from grapes", a new tariff was set at 1,000 baht per liter of 100-per-cent pure alcohol, or 300 baht per liter of product value – whichever was higher. Products above 600 baht were to be additionally taxed at 36 per cent of the last wholesale price, though budget wines below 600 baht were exempted. So, fine wines were hit particularly hard.
Indeed, one retailer's expert assessment is that, taking everything into account, "there is over 700 baht in tax on a bottle of [imported] wine sold at 1,000 baht. Thus, if the wine costs 10 dollars [say 310 baht] at source, then the importer is [already] losing money and needs to increase the price to make any sort of profit. Hence the crisis in Thailand's premium wine industry for bona fide importers."
As always, amazing Thai ingenuity has found ways and means of getting around these difficulties. If the excise tariffs and taxes are still high, especially on fine wines, and if the country has relatively few premium producers – Chateau de Loei, PB Valley's Khao Yai Winery and GranMonte (which has received many international awards) are among the most well known – then why not import grape juice or even concentrate in bulk, ferment it here and avoid most of the levied imposts? Or, even more cost-effective, leaven the mix with local ingredients?
Prices for budget wine have also been driven down by the Australian invention of the environmentally-friendly wine box, a device which has not only reduced transport costs from abroad, but, more importantly, has permitted wine to stay drinkable for up to six weeks.
Bottled wine, once opened and exposed to the air, oxidizes and lasts only a day or two, even in the fridge. But the bag in a box, with its polyethylene, metalized bladder and air-locked tap, has signalled a revolution in quaffing culture.
A ubiquitous example which embraces all of these new trends is Mont Clair, a boxed wine familiar to anyone who frequents the liquor section in supermarkets, or hangs out in bars. But where does Mont Clair come from?
According to the label, this fruit wine hails from Breede River Valley, South Africa. The blurb adds, "Our wine makers have selected cabernet sauvignon grapes from South Africa to blend and create a wine for your everyday enjoyment." What the label does not say, however, is where fermentation actually takes place. Nor does it say if other ingredients have gone into the mix.
The producer is in fact Siam Winery, a massive Bangkok enterprise which handles much of Thailand's fruit wine production, and whose website boasts a capacity of 1 million units per day.
There are two important clues to understanding the provenance of such wines.
One is the term "fruit wine" and the other is the orange or blue customs seal, an indicator of origin. The term fruit wine is now found on more and more bottles and boxes. It means that native fruit juice, readily available and mellow tasting, is blended with imported grape juice. The result is a quaffable and less tannin-heavy wine, a drink more amenable to a local palate that craves sugary beverages. An added bonus is that it not only skips some of those burdensome taxes, but is cheaper to produce. A winner all around.
Peter Vella is another widely promoted red-fruit wine. Produced in association with Gallo, one of the world's biggest vintners, the maker states on the container, "We continue a long tradition of Californian wine-making in our family," adding "it is full of red fruits and berries."
While there is, again, no outright distortion of the facts, the orange customs seal confirms final processing in Thailand from Californian grapes and possibly other red fruits and berries. As with its stable-mate Mont Clair, it is unclear whether Peter Vella's fruits and berries are part of a single fermentation process.
What Thai blends have in common is a competitive price, a fruity taste – a recurrent word – and some connection with the noble grape, vitis vinifera, in its various manifestations. As beverages, they are drinkable and alcoholic – to the tune of 11 to 14 per cent.
If the roselle extract, mulberry, blueberry, pomegranate juice or whatever – all rich in vitamin C – is added later, then conceivably the nutritional value of the product is enhanced. A worrisome thought, though, is whether or not other substances have found their way into the mix: sugar to sweeten or promote secondary fermentation, finings to clarify, even raw alcohol to give it more strength.
Not only are consumers ignorant about what exactly goes into these concoctions, they are, in some cases, unaware of where they are made. This is where the customs tag (orange or blue) comes into play.
A blue label signifies a wine that is vinified elsewhere and imported into the Kingdom. This is an important guarantee, because in wine-producing countries such as Australia, consumer laws demand stringent laboratory analysis: without full compliance, no wine is permitted to leave the country.
In orange-tag Thailand however, no one demands a certificate of analysis, so once an entrepreneur becomes involved, the way is left open for him to do whatever he wants. A cheap and cheerful outcome? Yes. But there are potential health risks – a sobering thought.
I do sometimes drink these blends in local bars because that is all they stock. But, I would be far happier if I knew what went into them, or where they were boxed or bottled. If you are a consumer of budget-priced drinks, try to identify the blue seal and drink boxed imported wines such as Castle Creek, Bodegas and Cedar Creek. In theory, these are reaping the benefits of container technology, an Antipodean wine glut and a trade agreement on wines from Oz.
But even here, alarm bells are ringing. Castle Creek, described as a "wine fruit product" contains not only sulfites but also milk and egg. Presumably, these are added during the process of fining, whereby impurities and solids are removed from the bottom of the fermentation tank. While it is reassuring that these additives are at least mentioned, as they are in another fine red wine with fruit juice called Brookford, there is no reference to their possible role as allergens. Milk and egg are two of the world's top eight causes of allergic reactions.
Even if there has been some progress with ingredient labelling, it is still inconsistent. The use of orange and blue customs seals can also be confusing. For example, Belleville is identified as an Australian wine and carries a blue customs seal. But this wine owes its blue tag not to antipodean grape juice, but to the fact that it is rustled up in Vietnam. Imported, yes, but only from across the border. The grapes may be Australian, but the finished product is not.
Just as the world long ago habituated itself to the taste of Coca-Cola, so its wine lovers are inuring themselves to the fruity delights of a cheap but perplexing product. And the supermarkets are catching on fast. My local Makro has at least 10 examples, mostly boxed, of fruit wine. As for fine wines, crippled by taxes and undermined by smuggling rings that supply many resorts, they are beyond the financial reach of most consumers. No wonder the upscale trade is in crisis.
For those of us in Thailand who yearn for something worthier of the name of fine wine, we continue to pay for the privilege through the nose – or the wallet.
— Patrick Campbell
Want more from the Thaiger family?
📱 Download our app on Android or iOS for instant updates on your mobile
📧 Subscribe to our daily email newsletter
👍 Like/Follow us on Facebook
🔔 Subscribe to or Join our YouTube channel for daily video updates
British citizens fined 6,000 baht each for illegal 'party' in Phuket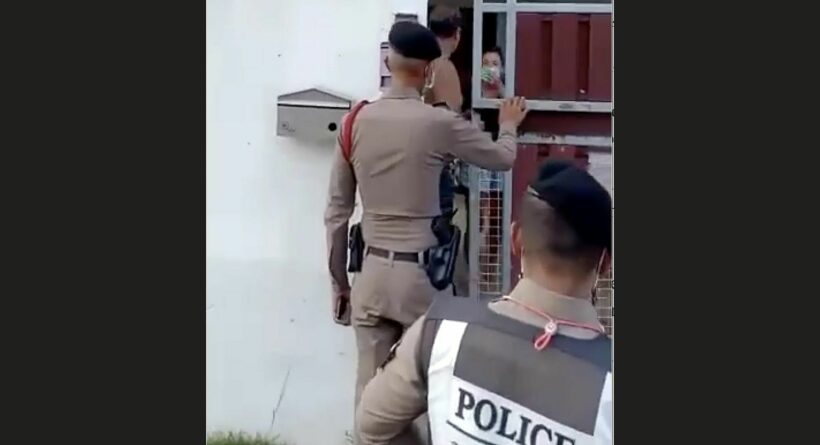 An unedited video circulating, showing Phuket police raiding an illegal gathering in Cherngtalay, ended up with 2 UK citizens, working in Phuket, being fined 6,000 baht each. The Cherngtalay police are also calling on another 4 foreigners attending the party to present themselves to the police station to be charged as well.
Cherngtalay Police descended on the property around 5pm on Sunday following a tip-off from residents in the same street.
The video shows the police at the front gate of the property demanding entry… "Open, open, open the door… now!" The people inside the gate shouted back "no party". The policeman leading the raid was Capt Prasan Ketsaro. Despite a number of other foreigners, and Thais, at the gathering, only the 2 British people attending the event were fined after being taken to the station.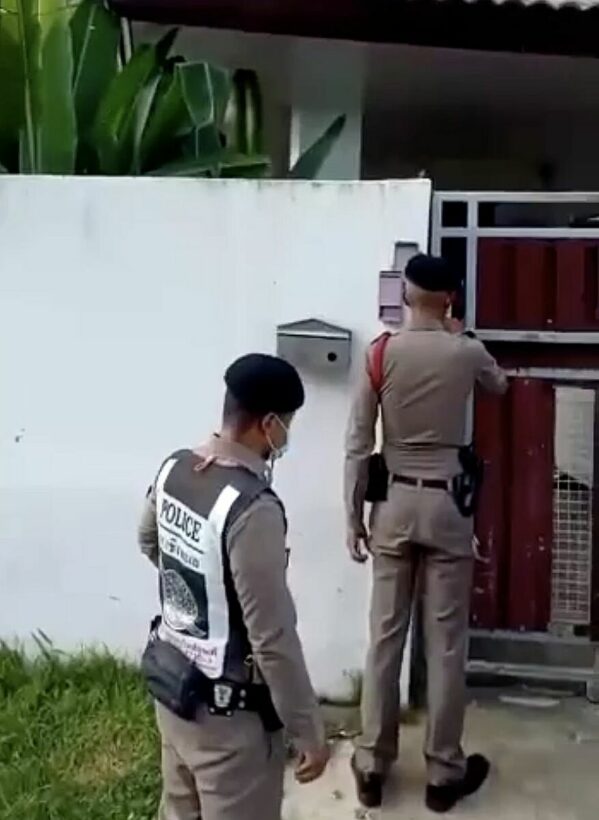 They were officially charged with "acting against the Communicable Diseases Act, BE 2558 and the Phuket Provincial Order #2284/2564 Section 5," according to the police report.
At the end of April the Phuket governor made an announcement, tightening restrictions for the island province.
"For social activities, all people must refrain gathering for celebration, such as birthday parties, welcome or farewell parties, or others, except traditional events, such as funerals, weddings, or ordination."
At the time the vice governor of Phuket said that foreigners breaking the rule could also be subject to being deported. Foreign consular officials were also invited to the provincial offices with Governor asking them to ensure the citizens they represented would abide by the current rules and restrictions.
The video of what appears to be an afternoon soirée, complete with alcoholic drinks and a barbecue, was deemed by the attending police to be in clear contravention of the current restrictions, a point that the lead police officer, doing all the talking, kept making as he beckoned everyone inside the house to come out.
"Everybody, outside. Come one, come on, outside!"
None of the foreigners were wearing face masks in the early phases of the video although the Thai people inside the property either were, or were quick to put them on as the cameras were rolling.
The police kept berating and accusing the people inside the property… "you come for party". They pointed to a pile of iced drinks on the verandah of the property (which contained wine, beer and other beverages)… "what is this, what is this?"
Any conversation was a bit one-sided with the Captain doing most of the talking whilst the owners of the property, and their guests, were at least trying to explain their situation.
The accusations were flying thick and fast "Why party?! You party!"
The foreigners insisted it wasn't a party and were trying to reason with the police about the intentions of the afternoon's gathering but the police had already made up their mind.
The lead police told the accused that they could take photos of the 'raid'. The Thaiger has decided not to air the video but have shared some edited screenshots.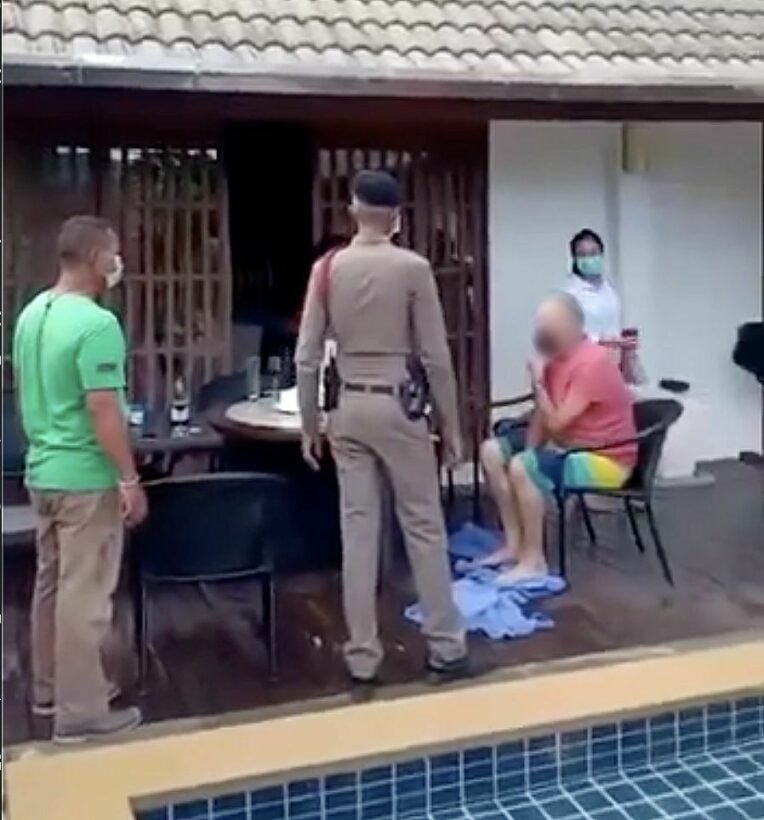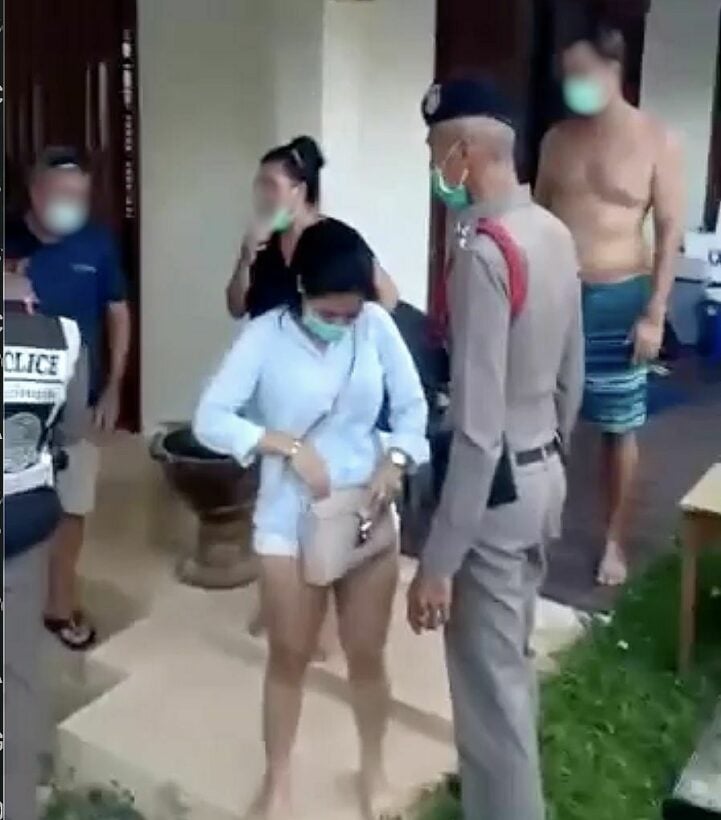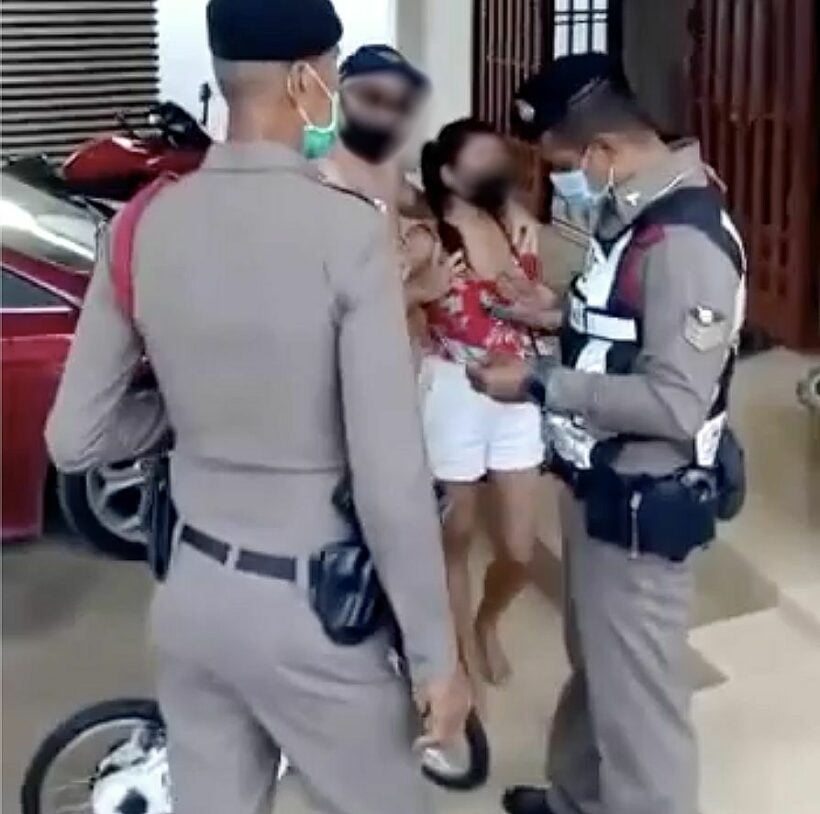 A lot of the social media commentary about the incident has focussed on whether the gathering was a "party" or not and accusations that the attending police were just after some tea money.
"The high crimes and misdemeanours of having drinks and a BBQ in your garden "
"What party? Even the mosque in Bang Tao is packed everyday, local Thai restaurants are packed – this it outrageous."
"Pretty strange…. a good way to make money."
"What a country this place is turning into."
"The video is on all the Thai news site… and it not look like a party at all."
The names of the people involved in the raid have been published in other media.
Want more from the Thaiger family?
📱 Download our app on Android or iOS for instant updates on your mobile
📧 Subscribe to our daily email newsletter
👍 Like/Follow us on Facebook
🔔 Subscribe to or Join our YouTube channel for daily video updates
Americans in Thailand urge US to provide Covid-19 vaccines to citizens overseas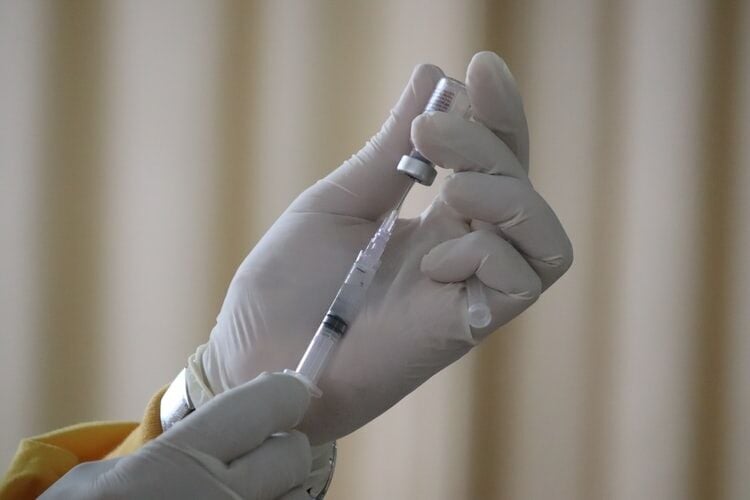 Thai officials say expats living in Thailand will be included in the government's mass Covid-19 vaccination plan, but exactly when that will be is still up in the air. With foreign embassies in Thailand clearly stating that they will not assist with providing citizens living overseas with vaccines, expats are relying on the Thai government.
A number of Americans are now urging the US government to provide Covid-19 vaccines to citizens living in Thailand. And with the recent outbreak linked to the more contagious variant of the virus, getting a vaccine in Thailand has become more pressing.
A "Covid-19 Vaccine Task Force" of Democrats Abroad Thailand members, as well as those from American organisations based in Thailand, is calling on the US government to deliver vaccines to citizens living in Thailand, chairperson of Democrats Abroad Thailand and a United Nations consultant, Paul Risley, told VOA.
"Americans who live abroad need to be vaccinated for the same reasons that Americans who live in the United States need to be vaccinated… Because it's the only way to stop Covid-19."
If an American were to travel back to the US for a vaccine, they would still need to stay in a hotel or certified facility for a 14-day quarantine at their own expense when re-entering Thailand. Along with getting together the required paperwork, they would need to go through numerous Covid-19 tests including before the flight, upon arrival and before being released from quarantine. The flights to and from the US can end up being more than 20 hours per trip and add up to thousands of dollars in travel costs.
For the vast majority of Americans in Thailand, flying back to the US is the only way to get vaccinated at the moment. The US Embassy in Bangkok says vaccines will not be provided for US citizens living overseas.
The Department of State does not provide direct medical care, including vaccinations, to private U.S. citizens abroad. We are committed to providing all possible consular assistance to U.S. citizens in need overseas, including by providing information on local medical resources when appropriate. Please follow host country developments and guidelines for COVID-19 vaccination.
At a recent Centre for Covid-19 Situation Administration meeting, a spokesperson for the Ministry of Foreign Affairs said "all people who reside in Thailand, regardless of their nationality, are eligible to receive the vaccine under the government's plan."
Mass vaccination campaigns are being rolled out in high-risk areas, such as Bangkok's Khlong Toey slum where a cluster of infections was reported, as well as Phuket and Koh Samui, tourist islands that are said to be of "economic significance." Health officials are trying to hit herd immunity on the 2 islands to reopen to foreign tourists.
Expats in Phuket who have a valid work permit can now register for a state Covid-19 vaccine. The registration must be under the company name and expats are told to have the company's human resources staff assist with the registration process.
While no official announcement has been made regarding expats in Koh Samui, some foreigners who work as English teachers on the island say they have received both doses of the Chinese-made Sinovac vaccine. Schools apparently helped with the registration process, but some teachers say they told to keep quiet about getting the vaccine. Some did not receive a vaccine certificate or any other documentation confirming that they are vaccinated against the coronavirus.
SOURCE: VOA
Want more from the Thaiger family?
📱 Download our app on Android or iOS for instant updates on your mobile
📧 Subscribe to our daily email newsletter
👍 Like/Follow us on Facebook
🔔 Subscribe to or Join our YouTube channel for daily video updates
ICU beds for Covid-19 patients in Phuket are close to a "critical" low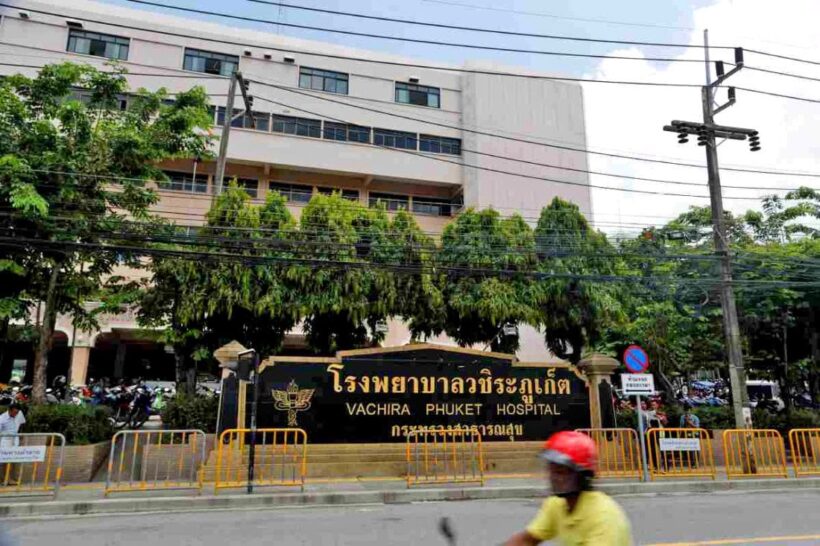 Covid-19 patients in severe condition may have to been transferred from a government hospital in Phuket to a private hospital as the number of available hospital beds at public intensive care units in Phuket is close to a "critical" low, according to Vachira Phuket Hospital Director Chalermpong Sukontapol.
There are 9 ICU rooms at the Vachira Phuket Hospital. 5 are being used for Covid-19 patients with severe symptoms while the other 4 rooms are for those with mild symptoms and are under observation before being moved to another bed.
"If the 9 rooms are full of severe symptom cases, that will be a big critical stage. We may need to transfer our patients to other provinces or private hospitals, which may involve additional costs."
He says 50% of the Covid-19 patients in Phuket are asymptomatic while 30% have mild symptoms and 10% have severe symptoms. For most of those with severe symptoms, the virus has moved to their lungs and they are in need of special equipment, like ventilators, to help them breathe and Charlempong says those patients need to be under close observation.
SOURCE: Phuket News
Want more from the Thaiger family?
📱 Download our app on Android or iOS for instant updates on your mobile
📧 Subscribe to our daily email newsletter
👍 Like/Follow us on Facebook
🔔 Subscribe to or Join our YouTube channel for daily video updates