Special Report – Thailand secretly dumps Myanmar refugees into trafficking rings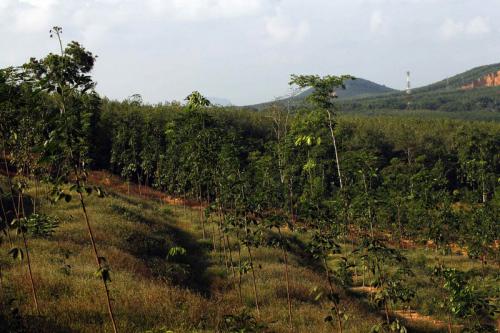 Special Report

PHUKET: One afternoon in October, in the watery no-man's land between Thailand and Myanmar, well-known to Phuket visa-runners, Muhammad Ismail vanished.
Thai immigration officials said he was being deported to Myanmar. In fact, they sold Ismail, 23, and hundreds of other Rohingya to human traffickers, who then spirited them into brutal jungle camps.
As thousands of Rohingya flee Myanmar to escape religious persecution often washing ashore in Phang Nga, Phuket and other provinces along the Andaman coast (story here), a Reuters investigation in three countries has uncovered a clandestine policy to remove Rohingya refugees from Thailand's immigration detention centers and deliver them to human traffickers waiting at sea.
The Rohingya are then transported across southern Thailand and held hostage in a series of camps hidden near the border with Malaysia until relatives pay thousands of dollars to release them (story here). Reporters located three such camps – two based on the testimony of Rohingya held there, and a third by trekking to the site, heavily guarded, near a village called Baan Klong Tor.
Thousands of Rohingya have passed through this tropical gulag. An untold number have died there. Some have been murdered by camp guards or have perished from dehydration or disease, survivors said in interviews.
The Thai authorities say the movement of Rohingya through their country doesn't amount to human trafficking. But in interviews for this story, the Thai Royal Police acknowledged, for the first time, a covert policy called "option two" that relies upon established human-smuggling networks to rid Thailand of Rohingya detainees.
Ismail was one of five Rohingya who said that Thai immigration officials had sold him outright or aided in their sale to human traffickers. "It seemed so official at first," said Ismail, a wiry farmer with a long narrow face and tight curly hair. "They took our photographs. They took our fingerprints. And then once in the boats, about 20 minutes out at sea, we were told we had been sold."
Ismail said he ended up in a camp in southern Thailand. So did Bozor Mohamed, a Rohingya whose frail body makes him seem younger than his 21 years. The camp was guarded by men with guns and clubs, said Mohamed, and at least one person died every day due to dehydration or disease.
"I used to be a strong man," the former rice farmer said in an interview, as he massaged his withered legs.
Mohamed and others say they endured hunger, filth and multiple beatings. Mohamed's elbow and back are scarred from what he said were beatings administered by his captors in Thailand while he telephoned his brother-in-law in Malaysia, begging him to pay the about 6,200 baht ransom they demanded. Some men failed to find a benefactor in Malaysia to pay their ransom. The camp became their home. "They had long beards and their hair was so long, down to the middle of their backs, that they looked liked women," said Mohamed.
Holding Bays
What ultimately happens to Rohingya who can't buy their freedom remains unclear. A Thai-based smuggler said some are sold to shipping companies and farms as manual laborers for 5,000 to 50,000 baht each.
"Prices vary according to their skills," said the smuggler, who spoke on condition of anonymity.
The Arakan Project, a Rohingya advocacy group based in Thailand, says it has interviewed scores of Rohingya who have passed through the Thai camps and into Malaysia. Many Rohingya who can't pay end up as cooks or guards at the camps, said Chris Lewa, Arakan Project's director.
Presented with the findings of this report, Thailand's second-highest-ranking policeman made some startling admissions. Thai officials might have profited from Rohingya smuggling in the past, said Police Maj-Gen Chatchawal Suksomjit, Deputy Commissioner General of the Royal Thai Police. He also confirmed the existence of illegal camps in southern Thailand, which he called "holding bays".
Tarit Pengdith, chief of the Department of Special Investigation (DSI) was also asked about the camps Reuters discovered. "We have heard about these camps in southern Thailand," he said, "but we are not investigating this issue."
Besieged by a political crisis and violent street protests this week, Thailand faces difficult questions about its future and global status. Among those is whether it will join North Korea, the Central African Republic and Iran among the world's worst offenders in fighting human trafficking.
The signs are not good (story here).
The US State Department's annual Trafficking In Persons (TIP) report ranks countries on their record for combating the crime. For the past four years, Thailand has sat on the TIP Report's so-called Tier 2 Watch List, the second-lowest rank. It will be automatically downgraded to Tier 3 next year unless it makes what the State Department calls "significant efforts" to eliminate human trafficking.
Dropping to Tier 3 status theoretically carries the threat of U.S. sanctions. In practice, the United States is unlikely to sanction Thailand, one of its oldest treaty allies in Asia. But to be downgraded would be a major embarrassment to Thailand, which is now lobbying hard for a non-permanent position on the United Nations Security Council.
The Rohingya Exodus
Rohingya are Muslims from Myanmar and Bangladesh, where they are usually stateless and despised as illegal immigrants. In 2012, two eruptions of violence between Rohingyas and majority Buddhists in Rakhine State in western Myanmar killed at least 192 people and made 140,000 homeless. Most were Rohingya, who live in wretched camps or under apartheid-like segregation with little access to healthcare, schools or jobs.
And so they have fled Myanmar by sea in unprecedented numbers over the past year. Ismail and Mohamed joined tens of thousands of Rohingya in one of the biggest movements of boat people since the end of the Vietnam War.
Widespread bias against the Rohingya in the region, however, makes it difficult for them to find safe haven – and easy to fall into the hands of traffickers. "No one is there to speak for them," says Phil Robertson, deputy director for Asia at Human Rights Watch. "They are a lost people."
Rohingya men, women and children squeeze aboard overloaded fishing boats and cargo ships to cross the Bay of Bengal. Their desired destination is Malaysia, a Muslim-majority country where at least 31,000 Rohingya already live. As Reuters reported in July, many of these refugees were waylaid in Thailand, where the Thai navy and marine police worked with smugglers to extract money for their onward trip to Malaysia.
Hundreds of Rohingyas were arrested in two headline-grabbing raids by the Thai authorities on January 9 in the towns of Padang Besar and Sadao, both near the Malaysia border. At the time, Colonel Krissakorn Paleetunyawong, deputy commander of police in the area, declared the Rohingya would be deported back to Myanmar. That never happened.
Ismail and Mohamed were among the 393 Rohingya that Thai police say were arrested that day in Padang Besar. So was Ismail's friend Ediris, 22. The three young men all hailed from Buthedaung, a poor township in northern Rakhine State.
Their story reveals ho
— Reuters / Phuket Gazette
Keep in contact with The Thaiger by following our
Facebook page
.
Never miss out on future posts by
following The Thaiger
.
"Open the borders, safely", Bill Heinecke, Minor International interview – VIDEO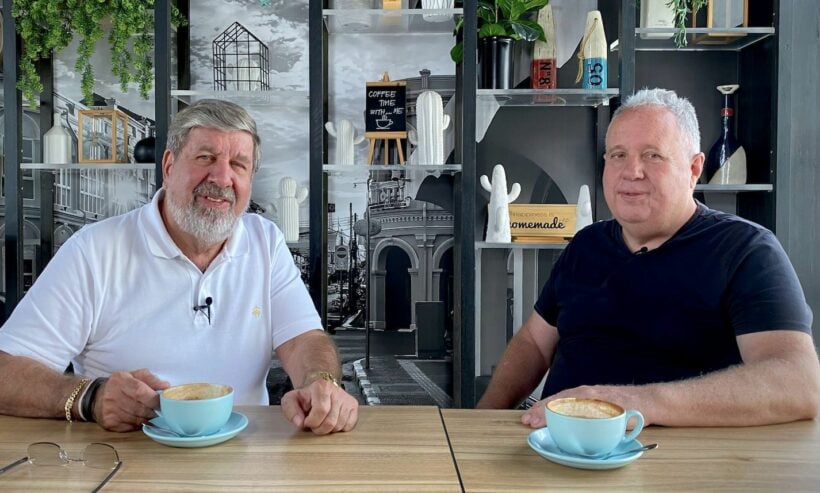 Bill Heinecke speaks to Bill Barnett. The two heavy-hitters of Thailand's hotel and hospitality sector, mull over the current Covid situation and the reopening of Thailand's borders to some form of tourism. Bill Heinecke is the Chairman and Founder of Minor International.
Bill Barnett is the Managing Director of c9hotelworks.com
Now the Thai government has approved the special long-term tourist visa scheme (STV), hoteliers are remaining skeptical about reopening due to the lack of clarity in the recent announcement, which will reportedly take effect next month. The president of the Thai Hotels Association's southern chapter says more hoteliers will consider reopening if the government gives further information about the plan in terms of prospective markets, arrival dates, origin countries, and flights.
Such details would allow hotels to prepare themselves ahead of time to offer services as alternative state quarantine premises as at least 60 hotels in Phuket are awaiting approval to operate such facilities.
Keep in contact with The Thaiger by following our
Facebook page
.
Never miss out on future posts by
following The Thaiger
.
Now they're coming… Special Tourist Visa flight set for Tuesday – Tourism and Sports Minister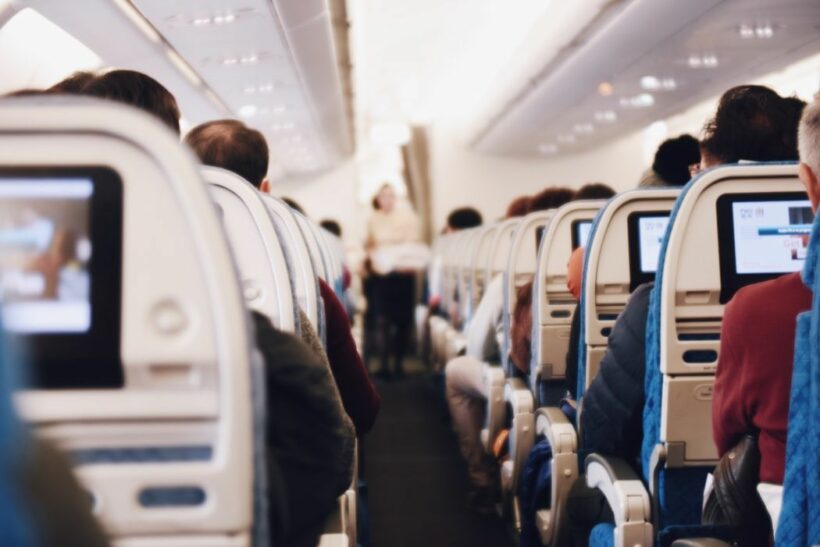 After much confusion and a few apparent 'misunderstandings', Chinese tourists on the Special Tourist Visa will actually arrive on October 20 and 26. At least that's what Tourism and Sports Minister Phiphat Ratchakitprakarn says, according to the Bangkok Post. The first group is said to arrive 4 days from now in Bangkok (if they actually applied for the visa this time).
Reports circulated for weeks about a flight of 120 to 150 tourists set to arrive in Phuket on October 8 from Guangzhou, China. An announcement was made shortly after the flight was due to arrive with Tourism Authority Governor Yuthasak Supasorn saying "administrative issues" had caused the delay.
It was later reported that no one from Guangzhou had actually applied for the visa and it was all just a misunderstanding after the Tourism Authority of Thailand reportedly passed off a list of those "interested" in the visa as actual applications.
This time, the Post is reporting the first group of 120 tourists from Guangzhou will arrive at Bangkok's Suvarnabhumi Airport on Tuesday. Another group of 120 tourists, also from Guangzhou, will arrive on October 26, but the Post didn't say where that flight will land.
It's apparently the same group that was planned to arrive in Phuket on October 8, but the minister claims the trip was postponed due to the Vegetarian Festival which is planned to run until October 25. Both the Phuket governor and National Security Council secretary general had claimed the festival was the reason for the delayed flight and was intended to ease fears of Covid-19 for the festival-goers coming in from the rest of Thailand.
Even though the new long stay tourist visa is good for 90 days, and can be renewed twice, the tourists will only stay in the country for 30 days, with 14 of those days in quarantine. Phiphat says the Tourism Authority of Thailand will find activities to keep the tourists occupied while in quarantine.
The visitors will be the first international tourists after a 6 month ban to prevent the spread of Covid-19. Thai officials have been discussing plans for months about how to safely reopen borders to revive the country's economy which is heavily driven by the tourism industry. Officals are now talking about cutting down the mandatory time for quarantine from 14 days to 7 days to help entice people to visit.
SOURCE: Bangkok Post
Catch up with the latest daily "Thailand News Today" here on The Thaiger.
Keep in contact with The Thaiger by following our
Facebook page
.
Never miss out on future posts by
following The Thaiger
.
Phuket to host Cabinet meeting to review proposals for reviving local economy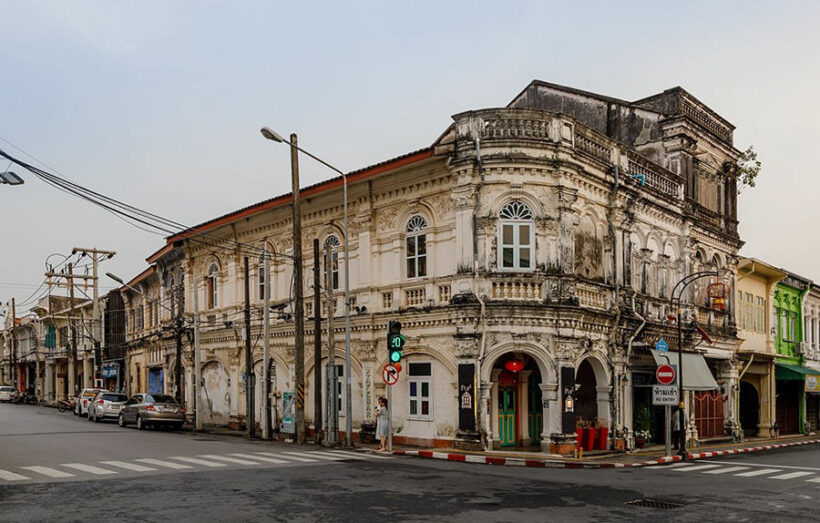 Government officials are to hold a Cabinet meeting in Phuket on November 2 and 3, when they will meet with local authorities and business owners to hear their suggestions on re-igniting the province's decimated economy. Phuket has been hit particularly hard by the country's borders being shut since late March, with the absence of international tourists dealing a hammer blow that some say will be felt for years to come.
The Bangkok Post reports that, prior to the Covid-19 pandemic, the province would generate over 400 billion baht in tourism revenue each year. Now, data from the Phuket Area Revenue Office shows that, between January and August, year on year tax revenue from the province has plummeted by over 46%.
In preparation for the November meeting with central government officials, Governor Narong Woonsiew has met with local business leaders. Narong says Phuket is currently completely reliant on domestic tourism, with the local economy devastated by the fallout from Covid-19 and the loss of internationals tourists. He says the government understands the difficulties being faced by the province and has chosen to have a Cabinet meeting there for that reason. He adds that he would like Bangkok officials to ask state agencies to hold meetings and conferences in Phuket, as one way of helping the local economy.
"Phuket is grateful that it is the Cabinet's venue of choice. This gives us hope for economic recovery. We have experienced many economic hardships before, and we are discussing what to propose as immediate and long-term solutions to the Cabinet."
Phuket is still hoping to welcome its first international tourists in over 6 months, under the new Special Tourist Visa scheme. The programme was officially launched on October 1, however, nobody seems sure when the first lot of foreign visitors availing of the visa are set to arrive. The much-talked about arrival of between 120 and 150 Chinese visitors, which was supposed to take place this month, turned out to be all for nothing, when it was revealed not a single Chinese national applied for the STV.
Nevertheless, Governor Narong says he expects the province to re-open for international tourism from October 25. That's just over a week away. He adds that he would like PM Prayut Chan-o-cha to test Phuket's readiness for managing STV arrivals, by undergoing all the procedures the province has put in place. He says the role-play could be filmed and used to increase tourists' confidence that Phuket is well-equipped to prevent a resurgence of Covid-19 on the island.
SOURCE: Bangkok Post
Keep in contact with The Thaiger by following our
Facebook page
.
Never miss out on future posts by
following The Thaiger
.