Phuket Gazette Thailand News: In honor of HM The King's 86th birthday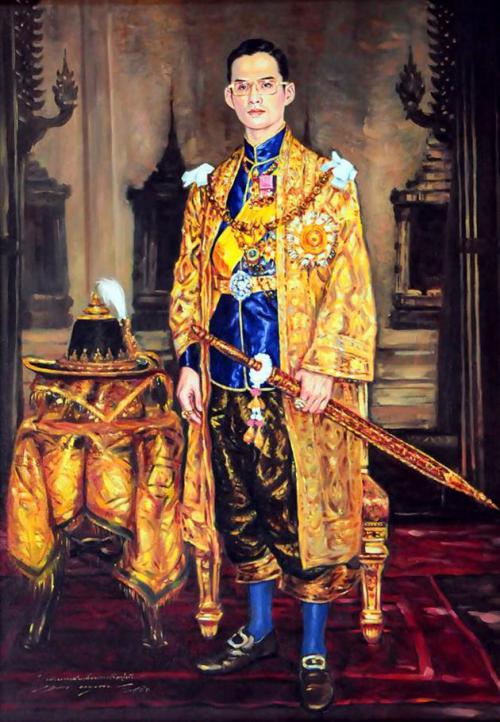 PHUKET MEDIA WATCH
– Thailand news compiled by Gazette editors for Phuket's international community
His Majesty the King still a guiding light for Kingdom
The Nation / Phuket Gazette
PHUKET: To mark his 86th birthday anniversary today, His Majesty King Bhumibol Adulyadej will grant a grand public audience at his Klai Kangwon Palace in Prachuap Khiri Khan.
A huge number of the much-revered monarch's well-wishers are expected to crowd the streets to express their continued deep loyalty to him. This year, Thais' overwhelming respect for HM The King has caught the world's spotlight, as even the serious confrontations between anti-government demonstrators and the Yingluck Shinawatra-led administration have come to a halt especially for this important occasion.
Both sides are now busy organizing events to honor the much-beloved King.
His Majesty, accompanied by Her Majesty Queen Sirikit, will make a public appearance at the Rajapracha Samakhom Pavilion of Klai Kangwon Palace at 10:30am today.
HRH Crown Prince Maha Vajiralongkorn, Prime Minister Yingluck Shinawatra, Parliament President Somsak Kiatsuranont, the supreme commander, and the chiefs of the armed forces will be present to express their well wishes.
His Majesty's public appearance will be televised.
Many giant screens are now installed at various spots in Prachuap Khiri Khan's Hua Hin district, as an enormous number of people are expected to turn out in full force today to celebrate His Majesty's birthday.
Many people have been occupying the footpath along Phet Kasem Road in front of the Klai Kangwon Palace since yesterday. Nattakan Sittikham, a Nonthaburi resident, said she had staked her claim to a space on the footpath yesterday morning.
"I have come here to honor my much-beloved King. I love him so much because he is so devoted to his country and his people," said the 60-year-old woman.
Pattarin Obchoey, 44, said that she, her family members and friends had travelled from as far away as Nakhon Pathom because they wished to express their loyalty to the King.
"We needed to come early because we were worried that all the space would be quickly occupied," she said yesterday.
Prachuap Khiri Khan Governor Weera Sriwathamatrakoon said that a portion of the road would be closed to traffic from 3am today to ensure there was more space for well-wishers.
"It should be able to accommodate tens of thousands of people," he said.
This will be the first time His Majesty has granted a grand public audience from Klai Kangwon Palace. Light decorations and decorative plants are adorning the area.
Meanwhile, when asked by Bangkok Poll what they wanted to tell His Majesty, about 42.4 per cent of respondents said they loved him, while 29.4 per cent said they wished him good health and a long life. Another 9.2 per cent said they revered His Majesty.
Democrat Party leader Abhisit Vejjajiva said the respite between the government and the anti-government demonstrators was solid proof that the monarchy was truly Thailand's unifying force.
Yingluck said the anti-government protesters planned to hold an event in honor of His Majesty at Government House. She said she would lead the candle-lit ceremony in honor of the HM The King at Sanam Luang, which will start shortly after 7pm tonight.
Several heads of state have already sent their best wishes to His Majesty on the occasion of his birthday. Among them are Britain's Queen Elizabeth II and US President Barack Obama.
Royal gifts for injured, govt apologizes
The Nation / Phuket Gazette
PHUKET: HRH Princess Maha Chakri Sirindhorn graciously granted necessities and gifts for people injured in the recent protests, while the government expressed its sincere apologies for using tear gas to disperse protesters surrounding the Government House.
A total of 263 people were wounded and four killed in the Bangkok protest sites over the past three days.
Thanpuying Ravijitr Suwanbubpa, Her Majesty's assistant private secretary, said that the Princess was concerned that people had been hurt during the street protest and hence, has provided necessities and other items for those being treated at Ramathibhodi Hospital.
She said the Princess also would take responsibility for any of the patients' medical expenses not covered by the hospital.
As of 2pm yesterday, Public Health Ministry permanent-secretary Narong Sahametapat said that 86 of the 263 injured had been admitted to hospitals in Bangkok since Friday.
The death toll from Saturday night's skirmishes in Ramkhamhaeng University rose to four, as Private Thanasit Wiangkham, 22, succumbed to his injuries yesterday morning.
Colonel Peerapol Pokpong, director of Phra Mongkutklao Hospital's Emergency Department, said that Mr Thanasit's brain had stopped functioning as soon as he was hit by a 9mm bullet in the head at 3am on Sunday.
The Public Health Ministry reported that yesterday seven protesters were hospitalized for tear gas injuries, but six of them were discharged soon after.
The seventh protester remained at Ramathibodi Hospital, as his eyes were bleeding.
According to the ministry, 129 protesters were injured in clashes on Monday, and 76 of them suffered injuries from tear gas.
Nineteen protesters reportedly had gunshot wounds – three of them as a result of live bullets.
Dr Udom Chaowarin, director of Rajvithi Hospital, said 22 people injured in political skirmishes had undergone treatment at the hospital.
Twelve of them sustained injuries in the clash at Ramkhamhaeng University on Saturday night, while eight were victims of tear gas fired at Chamai Maruchet Bridge.
Public Health Minister Pradith Sinthawanarong yesterday visited the injured at both Rajvithi and Ramathibodi hospitals and said the government was deeply sorry.
"Prime Minister Yingluck Shinawatra wants to express her sincere apologies for the injuries, as the government wanted the political turmoil to end peacefully," he said.
Foreign media put protest lull down to Royal birthday
The Nation / Phuket Gazette
PHUKET: Media outlets worldwide have reported on the temporary truce between the anti-government protesters and the police that began on Tuesday.
Some admitted that the police's decision to clear the barriers and pull back was a surprise, but they all saw this as an attempt to defuse the political tension ahead of His Majesty King Bhumibol Adulyadej's 86th birthday today.
CNN and BBC said the atmosphere changed massively after the police withdrew.
The battle zone "has suddenly turned into something a bit like a family picnic", said Jonathan Head, a BBC correspondent.
CNN described it as more of a carnival atmosphere, with flowers, water bottles and hugs being exchanged between the police and protesters.
The Guardian, and Singapore's Channel News Asia and the Straits Times, said this response was likely in preparation for HM The King's birthday. They quoted the National Security Council chief, Paradorn Pattanatabut: "There's a mutual understanding that everything must be calm and orderly on this auspicious day."
Britain's The Telegraph suspected that a backroom deal may have been involved in securing the peace.
However, all media outlets are
— Phuket Gazette Editors
Keep in contact with The Thaiger by following our
Facebook page
.
Never miss out on future posts by
following The Thaiger
.
Today marks the 'official' end of tourist visa amnesty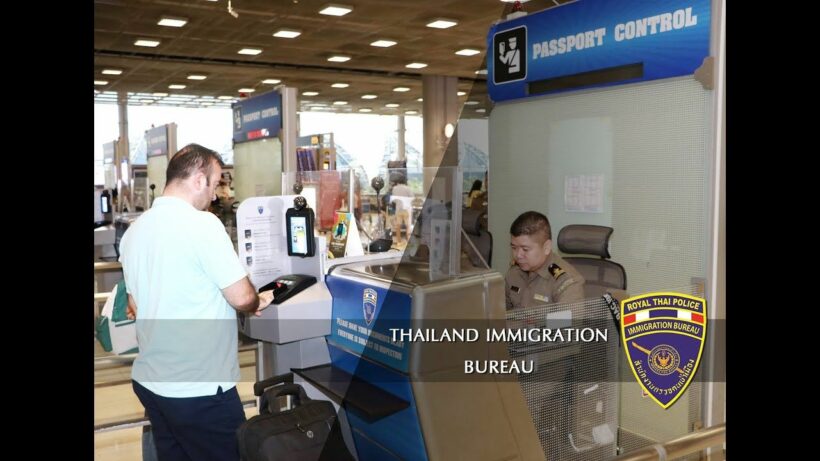 "Technically you will still be able to report to immigration and sort out your visa on Monday."
And that, as they say, is that – the end of the twice-extended visa amnesty. Today is the official end of the Thai government's visa amnesty for those staying in the country on tourist visas. The amnesty was originally given 6 months ago after the Covid-19 pandemic forced the closure of borders and suspended international flights. Despite calls for the government to extend the amnesty yet again from the Thai Chamber of Commerce, the government has not made any announcements that would allow those on tourist visas to stay in the country legally after today's end date.
For those tourists still stranded in Thailand, they would have needed to provide a letter from their respective embassies that would provide proof that they are unable to travel out of the country by today's date. Such reasons include medical, flight availability or the Covid situation remaining poor in their home countries. Those who have not provided a letter or have not sorted their visas by today's date will reportedly face overstay fines of 500 baht per day with a maximum of 20,000 baht in total fines. Other repercussions include being arrested, imprisoned, deported and/or blacklisted from entering Thailand for certain periods that coincide with the amount of time overstayed.
The Royal Thai Immigration has warned numerous times of the approaching end date and what could happen to those who fail to fix their visas properly, however, some immigration centres are open today and/or extending the end date to Monday as the last chance to sort out visas. Such centres are located in Chiang Mai and other provinces, giving foreigners an extra day without receiving an overstay fine.
Today's end date has some in disagreement over Thailand's handling of the situation, with critics saying the hard line stance is set to turn off future tourists from the country as well as taking away the only income that some businesses are receiving during the battered economy. Such tourists who are staying for a long time need accommodations that undoubtedly help such businesses stay afloat when international tourists are unable to enter the kingdom.
Technically you will still be able to report to immigration and sort out your visa on Monday as today was meant to be a closed day, although many Immigration offices were open. At least the Chiang Mai Immigraiton office announced yesterday that it would tend to visa extensions and business on Monday, without penalty.
SOURCE: The Pattaya News
Keep in contact with The Thaiger by following our
Facebook page
.
Never miss out on future posts by
following The Thaiger
.
Government to stir economy with 100 billion baht stimulus starting in October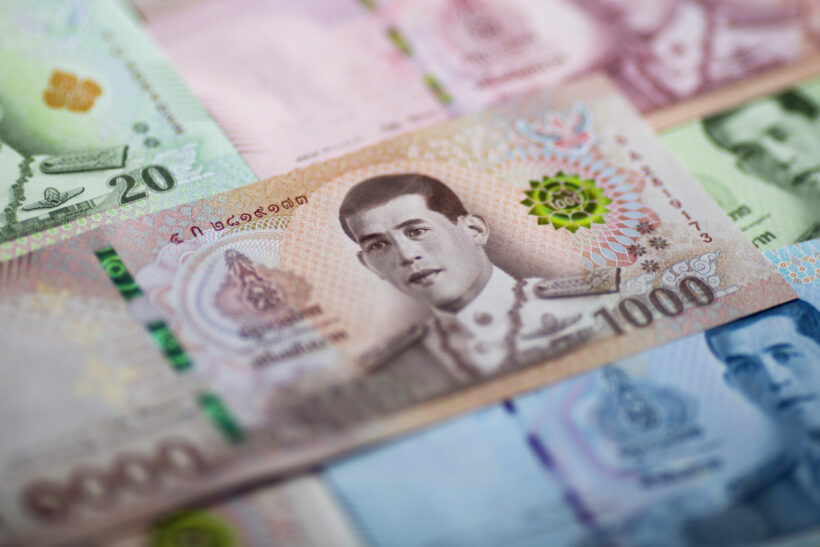 The Thai Government is expected to stimulate the economy with 100 billion baht boost starting in October until the end of the year. The injection will reportedly come from both the people's and the government's spending under three stimulus measures according to the Deputy PM Supattanapong Punmeechaow.
The first measure will reportedly give 14 million welfare cardholders an extra 500 baht discount over the next 3 months on their shopping with the budget for this measure totalling 21 billion baht. The second measure, dubbed "Kon La Khreung" or Let's Go Halves, will give 10 million people up to 100 baht discounts daily on beverages and household essentials with the subsidy being capped at 3,000 baht per person. The scheme will not, however, include such things as alcohol, tobacco or lottery tickets.
The third measure is aimed at wealthier Thais as tax incentives and will be offered in an effort to encourage them to spend more as consumers. The Cabinet has also approved a measure to pay 260,000 new graduates half of their salary to help the private sector. That budget is reportedly totaling 19.5 billion baht.
Supattanapong also predicts the economy will improve next year but warns it could take 2 years before the nation's economic growth returns to the pre-Covid level. He says the country's current budget is sufficient to boost the economy unless there is a second wave of Covid.
"But in the event that there is a second wave, the government is prepared to borrow more as its national debt is quite low compared to other countries. However the government is being cautious so it can remain financially healthy in the post-Covid era."
SOURCE: Nation Thailand
Keep in contact with The Thaiger by following our
Facebook page
.
Never miss out on future posts by
following The Thaiger
.
"Bad Student" movement by high-schoolers continues fight against authorities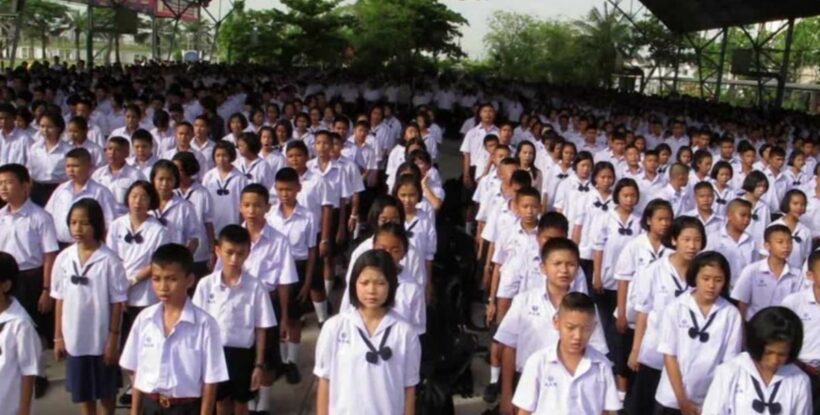 A movement, dubbed by some of Thailand's high-schoolers as 'Bad Student', is advancing the fight against education authorities as students are trying to break up the country's strict, or as they claim, archaic, education system. The movement's name takes after a university student activitst's book about his experiences in a government high school. The recent rebellion of students coincides with the recent massive Thammasat University anti-government protests in Bangkok, which are demanding reform of the government, constitution and revered Monarchy. 17 year old Peka Loetparisanyu tells Reuters that their rights are being violated.
"There's a viral saying that 'our first dictatorship is school'."
Some of the students are reportedly wearing white ribbons, cutting their hair in public and showing the now popular protest symbol of the 3-finger salute, reminiscent of the Hunger Games movie franchise, during the morning national anthem which is a requirement at all government schools.
Supporters of the pro-democracy movement say Thailand's education system is more about compliance rather than education as its rigid rules require students to dress in uniforms, have a certain length of hair and conform to specific hairstyles. The white ribbons being adorned by some of the high-schoolers represent "purity of the students" whilst the 3-fingered salute is being used as a call for democracy.
But their seemingly rebellious actions have not gone completely unnoticed by officials as the Thai Education Minister Nataphol Teepsuwan earlier this year softened hair length and style rules for government schools.
"I feel that by listening to them, I'm giving them an opportunity to voice their concern safely."
Such rebellious acts by students have led to parents being outraged over teachers reprimanding students and occasionally humiliating them publicly. Just this year, a student was given an 'ugly haircut'by a teacher in front of her peers after she showed up to school with a hairstyle that did not precisely meet the requirements.
SOURCE: Chiang Rai Times
Keep in contact with The Thaiger by following our
Facebook page
.
Never miss out on future posts by
following The Thaiger
.