Smith denies resigning as NDWC chief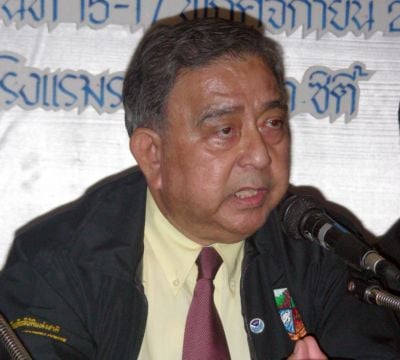 BANGKOK: Dr Smith Dharmasaroja late this afternoon denied reports in the Thai media that he had resigned his position as Director of the National Disaster Warning Center (NDWC), which is responsible for issuing tsunami warnings.

In a telephone interview with the Gazette, Dr Smith said that he told a press conference in Bangkok yesterday that he was only considering resigning – out of frustration from the lack of support from successive governments in funding the work of the NDWC.

The NDWC was set up after the 2004 tsunami to avoid a repeat of the huge loss of life in that disaster.

Dr Smith, 72, was widely quoted in the Thai media as having already resigned his position.

He was a vocal critic of the Gen Surayud Chulanont government for failing to establish the NDWC as an independent agency with its own budget and spending discretion.

The NDWC continues to be administered by the Meteorological Department.

However, Dr Smith said that he was still contemplating handing in his resignation. "I am still thinking about it because the central government still does not support the NDWC with any form of budget or staff, or improve the center by making it independent. To achieve anything we must have help from other organizations," he said.

"Also, the Office of the Auditor General of Thailand has criticized the NDWC for making a profit and has accused us of not working hard enough, which they said creates a bad image for Thailand in foreign eyes – and all of that is not true," Dr Smith said.

"Now our staff are very dispirited. We waited for any form of support from the previous central government, but none came. Now there is a new government and we have still received nothing. I don't know how long we must wait," he said.

"My health is still not good after the car accident a few months ago, and I plan to meet the Minister of Information and Communications Technology soon," he added.

While returning to Bangkok from a tsunami-related conference in Phuket, the pickup Dr Smith was traveling in ran off the road in Ranong on January 23. He suffered minor injuries in the crash, including a blood clot in the brain.
Want more from the Thaiger family?
📱 Download our app on Android or iOS for instant updates on your mobile
📧 Subscribe to our daily email newsletter
👍 Like/Follow us on Facebook
🔔 Subscribe to or Join our YouTube channel for daily video updates
Phuket to rollout rapid Covid-19 testing campaign for visitors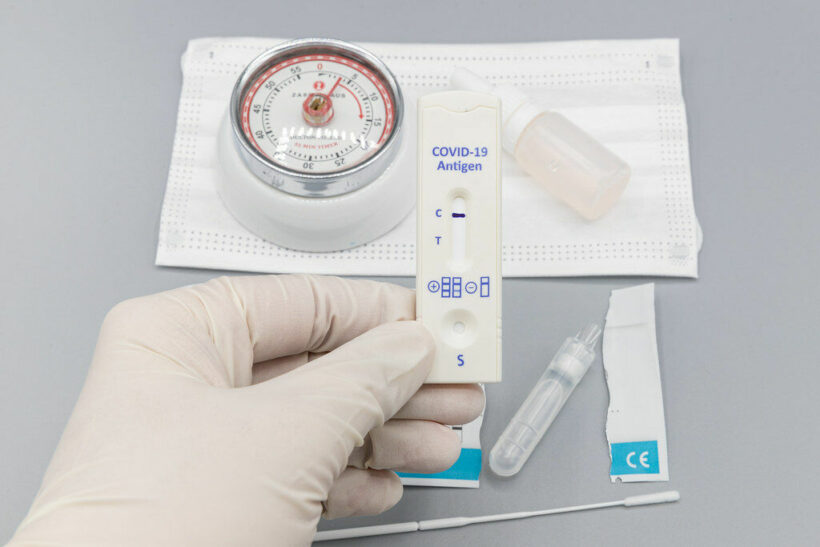 A rapid Covid-19 antigen testing campaign for visitors to Phuket is being rolled out to quickly detect cases in an effort to prevent the spread of the virus. The island province is set to reopen to foreign tourists in July, that is if the virus is contained and if at least 70% of the population is vaccinated against the coronavirus.
The rapid testing campaign will start today and go until May 15. Visitors from Krabi, Ranong, Trang, and Phatthalung will be tested, according to deputy Phuket governor Piyapong Choowong. After May 15, those entering Phuket through official checkpoints will under Covid-19 tests funded by the National Health Security Office.
If daily new Covid-19 infections are more than 20 after the rapid testing campaign ends next week, then local officials will impose stricter disease control measures to help contain the virus.
In the recent wave of infections over the past month, there have been 493 confirmed Covid-19 cases in Phuket with 229 currently in treatment, according to the chief of the provincial public health office, Koosak Kookiattikul. To help contain Covid-19 in Phuket, the governor has also ordered local officials to find at-risk groups and carry out active case finding campaigns.
Despite the recent Covid-19 outbreak, Phuket is still scheduled to reopen under the so-called sandbox model, allowing foreign tourists who are vaccinated against Covid-19 to travel to the island without undergoing quarantine. A mass vaccination campaign is being rolled out on the island province in an effort to vaccinate 70% of the population, reaching herd immunity, by the end of June. Expats in Phuket with a valid work permit will be able to register for a vaccine starting next week.
SOURCE: Bangkok Post
Want more from the Thaiger family?
📱 Download our app on Android or iOS for instant updates on your mobile
📧 Subscribe to our daily email newsletter
👍 Like/Follow us on Facebook
🔔 Subscribe to or Join our YouTube channel for daily video updates
Tourism Minister says Phuket must reach zero infections before July re-opening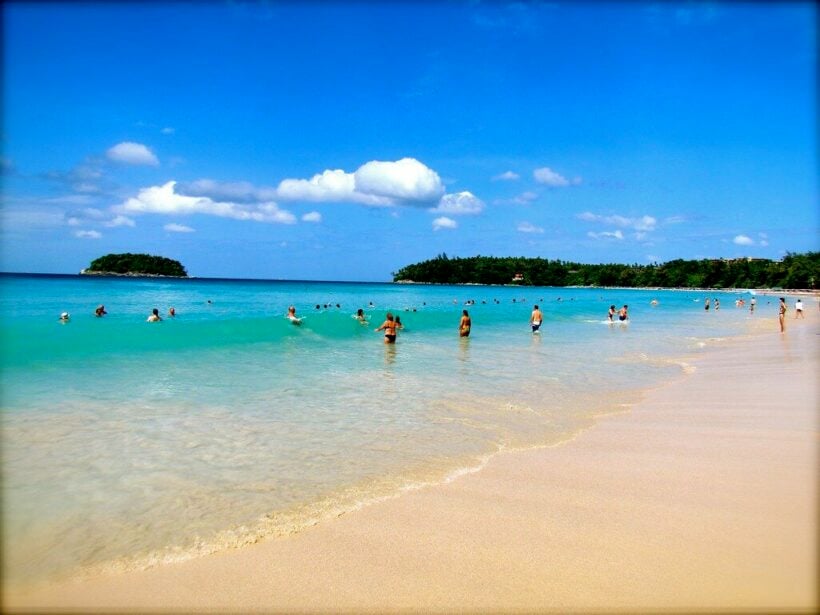 The Tourism and Sports Minister insists the southern island of Phuket must record zero Covid-19 cases if a planned July re-opening is to go ahead. Phiphat Ratchakitprakarn adds that, should new infections be reported once 70% of the island is vaccinated, the Tourism and Public Health Ministries will work together to decide what action to take.
Tourism operators in Phuket are desperately clinging to the hope that the island's July re-opening will go ahead, with many businesses seeing it as their last chance. The so-called "sandbox model" would see the island reopened to vaccinated foreign tourists without mandatory quarantine. Phiphat says tourism officials hope to attract between 3 and 4 million international visitors.
The Bangkok Post reports that in the last quarter of the year, the model will be extended to other parts of the country, including Phang Nga, Krabi, Koh Samui, Pattaya, Chiang Mai, and Bangkok.
"We have to speed up inoculations, particularly in Bangkok, to achieve herd immunity by the fourth quarter. The number of daily infections should be below 200 by the end of this month to restore international tourism confidence."
Given that many people may need a lot of persuasion to travel, particularly if it means mandatory quarantine once they get home, there may be some raised eyebrows at the government's decision to charge foreign arrivals a 300 baht "tourism fee". Yes, you read that correctly…
Phiphat says that particular initiative will launch in January, with the proceeds used to create a fund to help the tourism industry survive any future calamities. He calculates that if Thailand gets 20.8 foreign tourists in 2022, the fund will have 6.2 billion baht to future-proof the sector.
According to the Bangkok Post, once Thailand gets its Covid-19 outbreak under control officials plan to re-open travel bubble discussions with neighbouring countries, including Hong Kong, Singapore, Laos, Malaysia, and Vietnam.
SOURCE: Bangkok Post
Want more from the Thaiger family?
📱 Download our app on Android or iOS for instant updates on your mobile
📧 Subscribe to our daily email newsletter
👍 Like/Follow us on Facebook
🔔 Subscribe to or Join our YouTube channel for daily video updates
Foreigners can register for vaccination next month (next week for some on Phuket)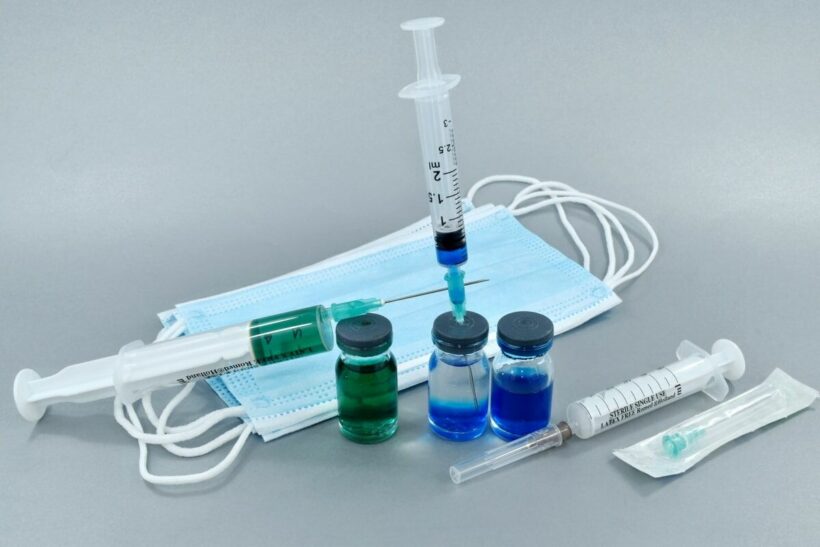 But when they will actually be vaccinated remains up in the air. While a Public Health Ministry spokesperson declared just days ago that Covid-19 vaccines were reserved for Thais, not expats, the government now says that statement was taken out of context.
Yesterday, Opas Kankawinpong from the Disease Control Department confirmed that foreigners living in Thailand would also be vaccinated.
"Anyone living in Thailand, be they Thai or foreign, will be able to get the vaccine if they want it. No one is safe until everyone is safe."
Opas went on to say that the goal of herd immunity means vaccinating at least 70% of those living here – both Thai and foreign. He says there is an estimated 3 million foreign nationals living in the Kingdom long-term, pointing out that a significant proportion of the migrant worker population in Samut Sakhon has now been vaccinated. The central province was the epicentre of a second wave of infections in December, centred around its fish markets and factories.
According to the Bangkok Post, Opas then went on to say foreigners who want to be vaccinated can contact their embassy. However, judging by the comments on social media, no foreigner who has tried this has had any success. Both the British and Australian embassies have told their citizens that they are covered under Thailand's vaccination rollout – and that's that.
Opas says priority for foreigners will be accorded in the same way as it is for Thais. The eldery and at-risk, as well as those living in high-risk areas and people with underlying conditions, will be first in line. Inoculation is expected to be carried out using the locally-produced AstraZeneca vaccine.
Meanwhile, Pensom Lertsithichai from the Foreign Ministry says that from next month, foreigners should be able to register to be vaccinated.
"The ministry is trying their best to help foreigners, so they can either use the mobile app or contact hospitals directly and register to be vaccinated."
Phuket is a step ahead, with the Phuket News confirming that foreigners working on the southern island can register to be vaccinated from next Tuesday. However, they must be in possession of a valid work permit and have their employer register them on the "Phuket Must Win" website.
Phuket expats without a work permit will be included in the following phase. The island is in a race to vaccinate 70% of its population in order to re-open to vaccinated international tourists from July.
SOURCE: Bangkok Post | The Phuket News
Want more from the Thaiger family?
📱 Download our app on Android or iOS for instant updates on your mobile
📧 Subscribe to our daily email newsletter
👍 Like/Follow us on Facebook
🔔 Subscribe to or Join our YouTube channel for daily video updates