Search continues for killer Phi Phi speedboat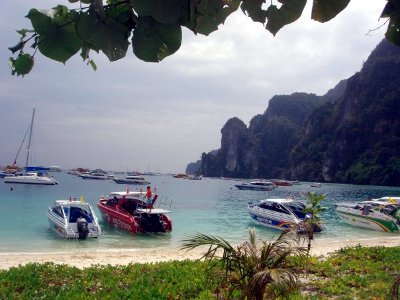 PHUKET: Krabi Police are still working to identify vessels that were at Tonsai Beach on Phi Phi Island when a French tourist was killed while snorkeling in the area on August 18.
Police suspect a fast-moving speedboat struck and killed French national Olivier Raymond Philippe Jannequin. The police report into Mr Jannequin's death included a statement from Phi Phi Island Hospital stating that Mr Jannequin died from a severe head injury that almost cleaved his head in two. Minor injuries also recorded included lacerations to his right arm and knee.
From this, Krabi Police presume that Mr Jannequin was run over by a boat, the propeller blades inflicting the fatal injury.
Lt Col Bundit Khaosutham of the Krabi Tourist Police told the Phuket Gazette that he had informed the French Embassy of the incident.
Following the death of Mr Jannequin, who was a government officer at the French Ministry of Agriculture, his snorkeling partner Pierre Yves Martin submitted a written statement, in French, to Krabi Tourist Police.
Mr Martin, 37, who had been a close friend of Mr Jannequin for eight years, wrote in his statement that on August 18, at about 11.30am, he and Mr Jannequin went snorkeling off Tonsai Beach near the Mama Beach Hotel.
After snorkeling in the swimming zone, cordoned off by a line of floating pontoons, the pair decided to leave the safety zone to snorkel around some coral located outside. Mr Martin told police that there were three or four dive boats in the area at the time.
They had been snorkeling around the coral reef for about 30 minutes and were returning to shore at the time of the tragedy. Mr Martin was leading, with Mr Jannequin following some three meters behind.
In his statement Mr Martin wrote, "While I was on the surface breathing, preparing to dive again, I heard a scream from behind me. I turned but was immediately struck and disorientated by waves."
Mr Martin said the waves were consistent to those created by a fast-moving speedboat.
After regaining his bearings, he saw his friend floating in the water and swam towards him. On reaching him, he saw the seriousness of the injury to his friend's head and realized that he was dead.
"I found him with cuts on his body and a severely deep wound to his head… his blood was everywhere around us.
"I supported him with one arm and shouted towards a dive boat some 300 meters from us at the bay's north end. No one heard us, so supporting Oliver I started to swim ashore."
"I do not think anyone else saw the accident because there was no one else swimming in the area. It happened a long way away from the dive boats."
"About 10 minutes after the accident, a black "long-tail" boat passed us and I asked for help. The boatman told us to wait and said he would get a dive boat to come and help us. After 10 minutes, I gave up waiting and decided to carry on swimming to get Olivier ashore."
"I saw a small hut on the rocky coastline but there was no one around, so I continued swimming, supporting him all the way, back to Mama Beach. It was there that people helped me take Olivier to the Phi Phi Island Hospital."
Mr Martin thought the scream he had heard might not have been from Mr Jannequin, as his friend had a snorkel tube in his mouth. He thought it more likely to have come from someone aboard the boat that he believes struck Mr Jannequin.
Although Mr Martin said he did not see a boat strike Mr Jannequin, he feels confident that it was a speedboat because it happened so fast. He discounted the possibility that it could have been a longtail boat, as these make a loud noise and can be heard from far off, even underwater, he said.
"I presumed Olivier's wounds were from a sharp object, such as the propeller of a passing boat. I did not see what kind of boat it was because I was searching for Olivier. Although there were none in the area, I thought it was probably a speedboat moving at high speed. Also I'm sure that the boat would have been heading to the beach."
Lt Wissawa Sanaeha of the Phi Phi Island Police said that Mr Martin and Mr Jannequin arrived on Koh Phi Phi on August 14 and were staying at the Sandview Hotel. They were scheduled to fly home on August 23.
Mr Martin told Krabi Police that their hotel receptionist told them that the area around the swimming zone, where they were snorkeling, was free from fast-moving speedboats. Most vessels there are long-tail boats and boats passing through the area would be travelling at low speeds, they were told.
"We went snorkeling nearly every day. In the time we spent on the beach we saw many speedboats taking tourists to the beach… My two brothers and I would like Olivier's death to serve as an example for the need to implement more safety measures," Mr Martin said.
Police asked Mr Martin to appear before the Krabi Prosecutor's Office as a witness, but he was forced to decline as he was scheduled to leave Phuket on August 23.
Col Bundit Khaosutham of the Krabi Tourist Police told Gazette yesterday, "We still don't know which speedboat hit the Mr Jannequin, whose body was repatriated two days after the accident.
"His relatives sent a message to us through the French embassy asking us to try to find the speedboat driver. We keep trying to find the guilty party, but it's not easy due to the lack of witnesses. We do realize the importance of this case," he said.
However, Col Bundit explained that safety measures were already in place, including a swimming zone, snorkeling zone and boat parking area clearly sectioned off by floating markers to notify tourists.
He added that efforts to warn tourists to not stray from the designated zones were continual.
"In this case the two of them went off at midday, when many boats are running to and fro for lunch on the island.
"Actually, a pontoon showing that the area [where the accident occurred] was offshore from a designated boat parking zone was in place at the time," he added.
— Atchaa Khamlo
Keep in contact with The Thaiger by following our Facebook page.
Never miss out on future posts by following The Thaiger.
2 Phuket Town nightclubs shut down after allegedly violating multiple laws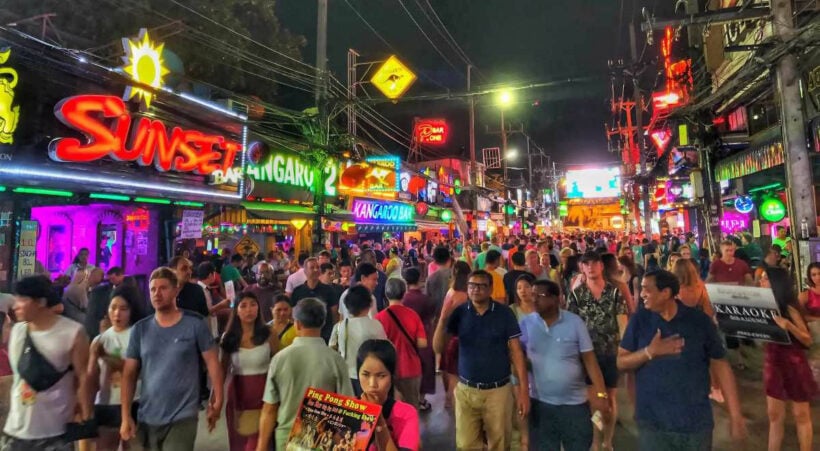 2 Phuket Town nightclubs are shutting down after allegedly violating multiple laws. The Maldives and H20 on Lim Sui Ju Road, on the south end of Phuket Town were ordered by the Phuket Governor to close immediately, with the Maldives being orderd to close for 5 years.
The order comes after the Phuket City Police inspected the Maldives club, arresting the manager for operating an entertainment venue without a permit, allowing people under 20 years old to work or "use services in the venue," and for selling alcohol without a permit.
Governor Narong cited his authority under Section 4 of NCPO order 22/2558 to order the Maldives nightclub to be closed for 5 years, from March 5, 2021 to March 4, 2026.
The order also prohibits the operators from opening any other entertainment venues during the same period. The H20 nightclub was ordered to close by a provincial order after Phuket City Police say they inspected the venue and charged the operator for selling or providing shisha, or baraku, without permission.
The owner was also accused of operating an entertainment venue without a permit and violating the provincial order for enforcing Covid-19 safety measures. But it is unknown what penalties were handed down to the operator of the H20 nightclub, unlike the Maldives operator, who received a penalty.
Instead, the governor cited the Revolution Council announcement of 1959, to shut down the establishment for 30 days from March 5, 2021 to April 3, 2021. The orders noted that both operators of the clubs have the right to appeal the closures, having 15 days to file an appeal directly with the Phuket Governor.
Meanwhile, Phuket is set to open its doors to vaccinated, international tourists by October, pending the government's approval. The local government's initiative, named Phuket First October, proposes vaccinating a majority of its population over 18 years of age in time for the high season.
The move would allow thousands of vaccinated Europeans to enter Thailand, while locals would be protected from the virus symptoms.
SOURCE: The Phuket News
Keep in contact with The Thaiger by following our Facebook page.
Never miss out on future posts by following The Thaiger.
Early morning drug busts in Phuket yield 9 arrests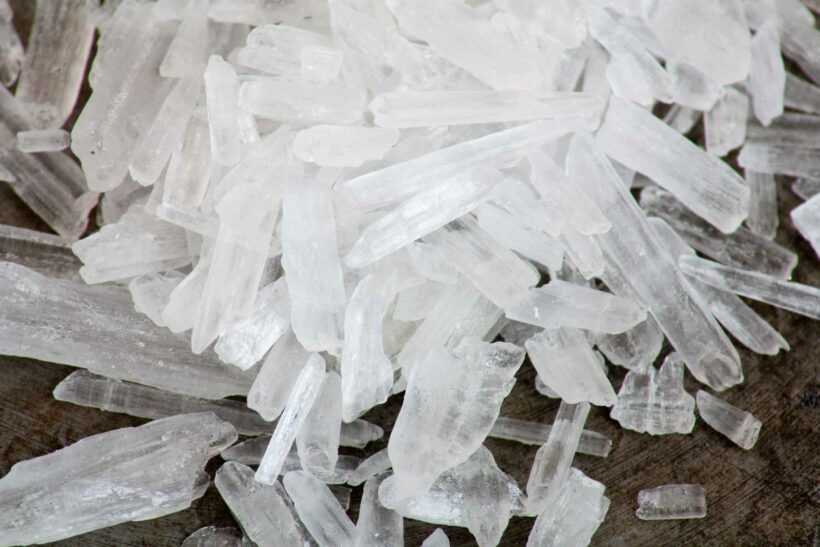 An early morning drug bust in Rawai, Phuket has yielded 9 arrests. The first raid yesterday consisted of 30 task force members who raided a sea gypsy shack near the beachfront in Rawai.
43 year old Saroch Homhuan, and 34 year old Juree Bangjak, were arrested and charged with posession of a Category I drug with the intent to sell, after police found 9 pills of methamphetamine, or yaba in Thai, over 6 grams of crystal meth, or ya ice in Thai, and 3 other "items of evidence."
31 year old Suriyan Na Takuathung, and 29 year old Prathip Areerop, were arrested and charged with possession of a Category 1 drug with intent to sell, and possession of a Category 5 drug respectively. Police say they found 20 pills of methamphetamine, 0.92 grams of dried marijuana and 5 items of drug paraphernalia.
Police also raided 2 houses in Moo 2, arresting 5 suspects, named as 21 year old Vikrom Kongwiriyakul, 32 year old Narunat Chanthamuwong, 18 year old Chanchai Damrongkaset, a woman named Chantha Hansaithong, and 21 year old Warut Rodphan.
Warut was allegedly found with a bottle containing 500 millilitres of kratom juice. Police also say they seized 150 grams of kratom leaf dregs which are used to boil leaves in order to make the juice. Police charged him with posession of a Category 5 drug.
Police say they confiscated a total of 13 litres of kratom juice from 4 other suspects, which was contained in 10 bottles along with other ingredients and equipment to produce the drug cocktail called '4×100.'
All 9 suspects were taken to the Chalong Police Station in which only 1 agreed to undergo drug rehabilitation.
The raids come after the Phuket Provincial Government ordered officers of the Muang District Office to target villages where drugs are prevalent. A spokesman for the government said police will continue to remove drug traffickers from the community while working to improve the quality of local people's lives so they don't have to use drugs anymore.
SOURCE: The Phuket News
Keep in contact with The Thaiger by following our Facebook page.
Never miss out on future posts by following The Thaiger.
Thailand to introduce "area quarantine" for international visitors from April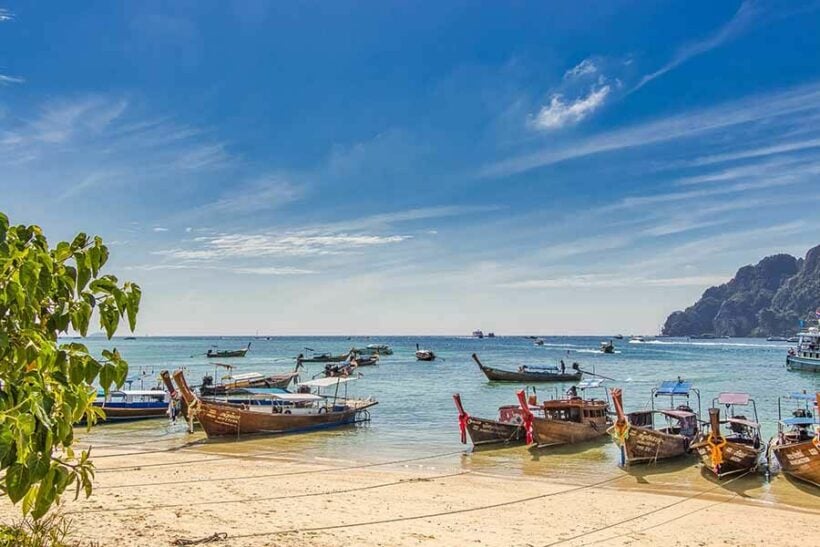 From next month, foreign visitors to the Kingdom will be able to experience the delights of "area quarantine", after the government confirmed the scheme for 5 provinces. Following a meeting with the Public Health Ministry, the Tourism Minister Phiphat Ratchakitprakarn confirmed that Phuket, Krabi, Chiang Mai, Chon Buri (Pattaya), and Surat Thani (Koh Samui and Koh Pha-ngan) have been chosen to pilot the scheme.
Foreign tourists opting for area quarantine will be required to remain in their hotel rooms for the first 3 days of their stay. They will be tested for Covid-19 and, if negative after 3 days, will be allowed to leave their room and roam freely around the resort for the remainder of their 14-day quarantine. At the end of the 14-day period, they will once again be tested for the virus and, if negative, allowed to travel around the quarantine area.
In order to avail of the scheme, tourists will still need to fulfil the other requirements for travel, including obtaining a Certificate of Entry, a negative Covid-19 test 72 hours prior to travel, and adequate health insurance. Nation Thailand reports that the area quarantine plan will be run by 29 travel agencies, under TAT supervision.
The area quarantine scheme comes as the TAT hails the success of the first "golf quarantine" scheme, which operates in a similar manner. Travellers from countries considered "low-risk" for Covid-19 can come to Thailand for a golf holiday at approved golf resorts in the Kingdom. Conditions are similar to those attached to area quarantine, with the golfers having to spend the first 3 days in their room, test negative for the virus, and then enjoy free rein of the resort, with a few rounds of golf thrown in.
Thailand's economy has been decimated by the fallout from the pandemic, in particular the loss of international tourism. The current mandatory 14-day quarantine period is seen as the biggest hurdle to overcome in order to re-ignite the sector. In 2019, international tourism contributed 2 trillion baht out of a total 3.01 trillion baht tourism trade. In the same year, tourism made up 17% of Thailand's GDP.
SOURCE: Nation Thailand
Keep in contact with The Thaiger by following our Facebook page.
Never miss out on future posts by following The Thaiger.