"Safety boost' at death bend not working: Village chief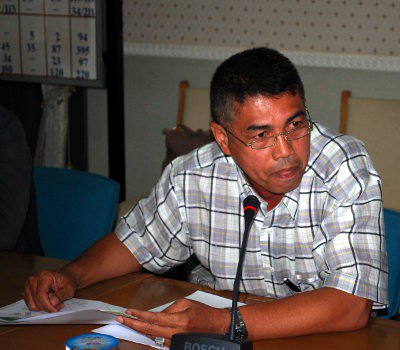 PHUKET: The village headman of Baan Kho En has called for officials to install more safety features at the notorious "death bend" on Thepkrasattri Road where the small community resides in the north of Phuket.
Somnuek Patee made his plea on Thursday at a high-powered meeting held to review the slew of safety measures put in place on the lethal stretch of road. The new safety features were installed after a four-year-old boy and his aunt were killed in an accident at the site in November.
At the meeting, chaired by Phuket Vice Governor Somkiet Sangkaosuttirak, were Phuket Provincial Police Deputy Commander Peerayut Karajedee; Pramote Pirat, the deputy chief of the Highways Department Phuket office; San Chantawong, chief of the Department of the Disaster Prevention and Mitigation Phuket office; and Siripat Leeprasit, Chief Administrative Officer (Palad) of the Thalang District Office.
Not shy of the top-level bureaucrats before him, village chief Somneuk said, "I would like to ask the Highways Department to install more warning signs. The flexible plastic traffic poles [installed between the southbound lanes to slow drivers down] are not helping, as people still drive through there at high speed."
The plastic poles were installed just a week after the November 21 accident, which prompted a mass protest by villagers who commandeered and shut down the southbound lanes heading toward Phuket Town.
Also installed immediately after the accident were three speed bumps a few hundred meters before the curve.
"The three big speed bumps [installed] have caused rear-end accidents, because people driving too fast hit the brakes when they see the speed bumps," said Mr Somneuk.
"Sometimes when the cars following behind them – also travelling at high speed – can't stop fast enough, so they hit the car in front," he explained.
"So warning signs should be installed about 800 meters before the curve and the speed bumps should be made smaller. This will also help reduce the noise made by big trucks when they drive over them," he added.
Highways Department Phuket Office deputy chief Pramote explained that his office had already installed concrete blocks along the left side of the left lane southbound to separate traffic heading toward Phuket Town from the slow-moving vehicles using the emergency shoulder along the curve.
"We have already installed concrete blocks along 310 meters of the road. We are now waiting to install the blocks along a further 90m around the curve," Mr Pramote said.
"The delay is because we are waiting for delivery of the remaining blocks needed [to complete the job]" he added.
"We also want to install more plastic poles between the two southbound lanes so that they, too, separate the lanes for 400 meters," he added.
Mr Pramote reiterated that his office had requested a budget of 7 million baht from the Ministry of Land Transportation to install more permanent safety features at the curve, including upgrading the road surface around the curve, installing brighter lights and installing a checkpoint a few hundred meters before the curve.
The new safety overhaul follows expenditure of 15 million baht on making the curve safer after another Baan Kho En villager was killed in the curve in 2006.
— Warisa Temram


Read more headlines, reports & breaking news in Phuket. Or catch up on your Thailand news.
Top 10 ways to save water at home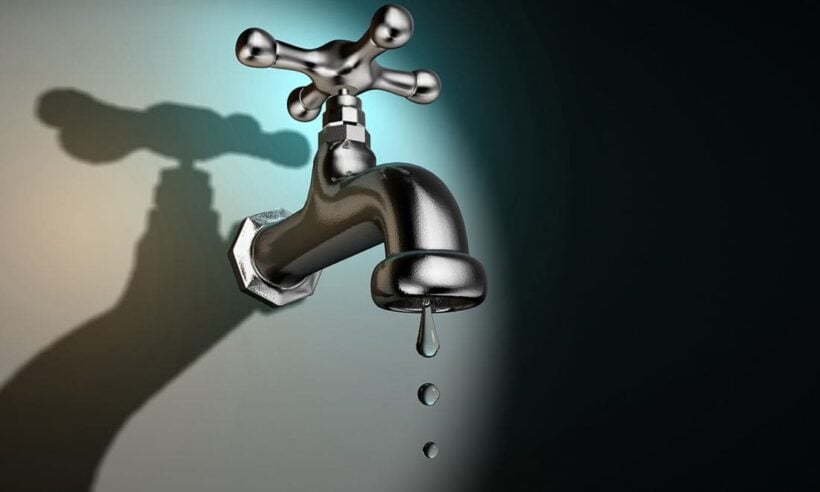 Hot weather and Thailand's boom-or-bust water issues (floods in wet season and water shortages in the hot season) are a part of our life. And it's predicted that there will be hotter hot seasons and wetter wet-seasons in the future. Even if we're not sure what the future brings we should all be conscious of our water usage, be more self-sufficient and empower ourselves to do something positive to protect Thailand's precious water reserves.
Here are a few ideas that may help you become more water-wise…
• Shower with a bucket. Don't let all that water pour down the drain and stick a bucket next to you whilst you shower. The plants will be grateful for an extra drink on hot days and save you using the hose sometimes. Whilst you're at it, cut your 5 minute shower down to three minutes. Really, you can sing somewhere else! And, really, do we absolutely have to have four showers a day? No. A fresh spray of the deodorant and a fresh shirt will be perfectly OK during water shortages. For couples, well, shower together!
• Leave the water running whilst brushing your teeth? Try turning it off until you want to rinse out your mouth. All that useable water flowing down the basic drain whilst you're brushing isn't making your teeth any whiter! Same when you're washing your hands or washing your hair. Turn off the tap whilst you're doing all the scrubbing. These little habits could end up saving tens of litres every time you do these common tasks.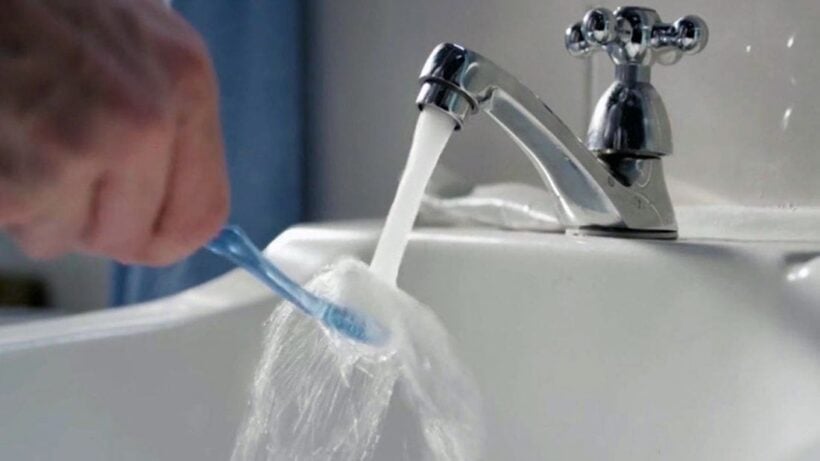 • Boiling pasta? Rice? Eggs? Once the left-over water has cooled use it to water your indoor or outdoor plants. Just make sure the water has cooled first!
• Washing the car at a car wash is more efficient than doing it yourself at home. Car wash businesses recycle a lot of their water. Even better, drive around with a dirty car now and then – it's not hurting you or the car and will save water by delaying your car wash.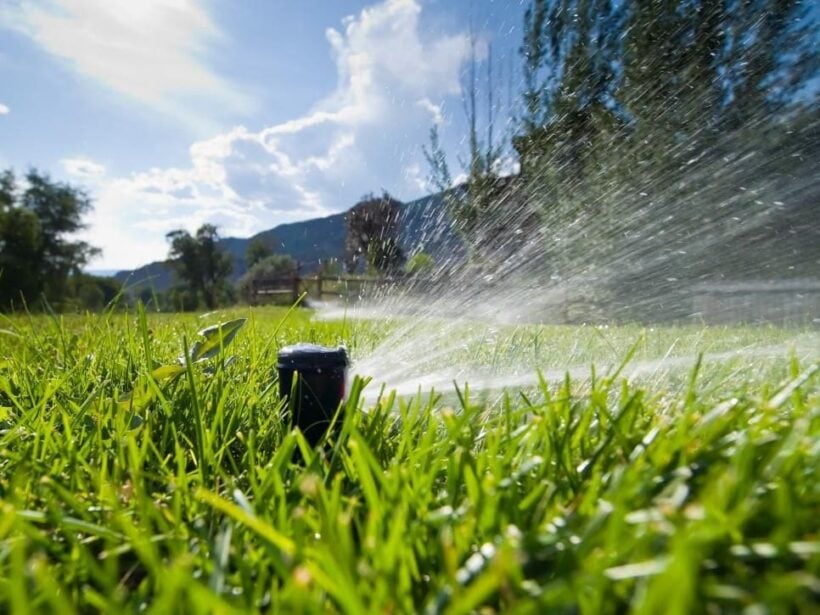 • Lawns use lots of water and daily watering during the hot season can soak up hundreds of litres of valuable. Letting your lawn go brown, be assured it will come back in the wet season. And long-term, landscape accordingly with water wise ground covers, succulents, and other plants that thrive in drought conditions. Lawns may be a luxury we can't afford in these water-conscious times.
• Only run the dishwasher when it's full. Even better wash the dishes by hand. Dishwashing machines are notable water wasters. Grab you partner or a friend and have a chat or a laugh for the five minutes it will take you to wash the dishes by hand. You could save up to 50-100 litres of water! And fill up the sink once and do all the washing together without leaving the water running all the time.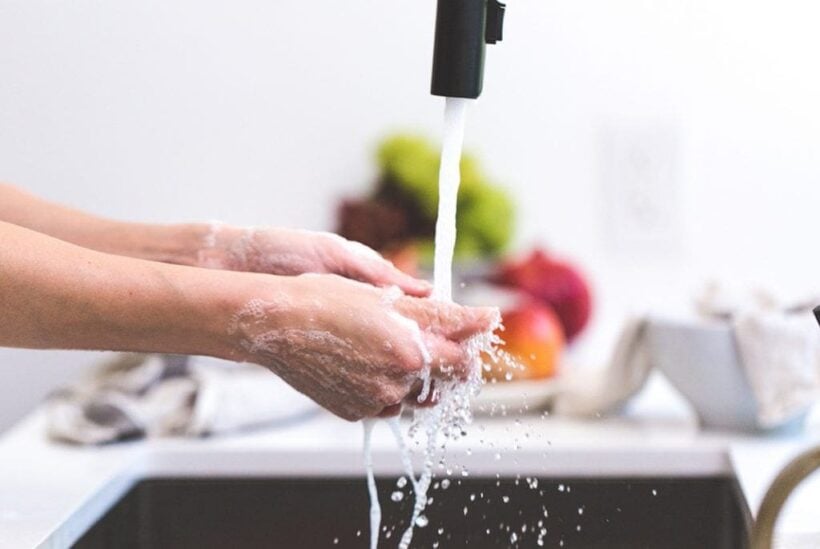 • Whilst it hasn't been a worry in the past, our useable potable water supplies around Thailand are becoming an issue that won't be fixed immediately. Consider installing a simple rain catchment system. They can be cheap or expensive and should be considered if you're building a new house as an integral part of the design. Your roof is an amazing water-catcher. Use it.
• Flush the toilet less often and with less water. Most modern toilets have a half-flush option and there are other tricks to reducing the re-fill in your toilet's cistern – putting a brick into your cistern is one way (gently!).
• Water the plants early in the morning. You'll need less water, since cooler morning temperatures mean less evaporation. It's not a great idea to water in the evenings, since this can promote mould growth in the humid Thai weather and hot evenings. And you really don't need to water the driveway. It's not growing. No one is going to walk past your house and compliment you on your sparkling clean drive-way.
• The dog WILL survive without being washed every day, or week. Indeed our dogs used to survive perfectly well without being washed at all. If the family pooch does need a wash try and use some of the water you saved from the bucket in the shower and be careful not to leave the hose on whilst rubbing in the shampoo. As for the cat, it is genetically programmed to clean itself better than you could ever hope to. Leave the cat alone – it DOES NOT need to be washed.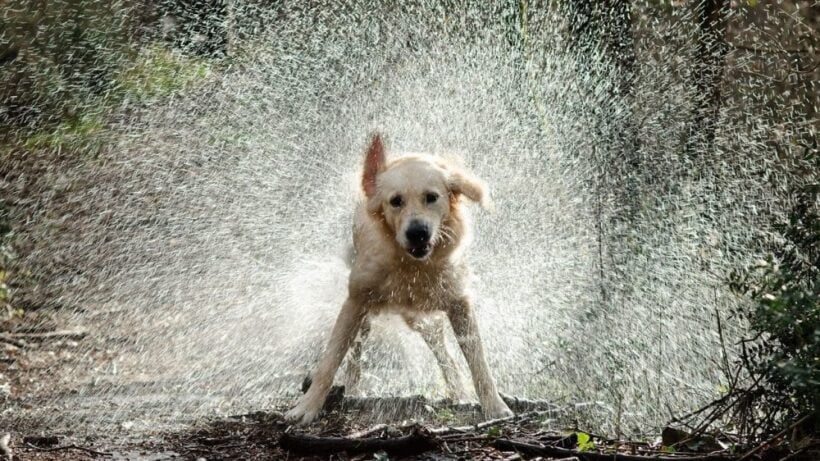 Mystery luxury house found under construction overlooking Bang Wad Dam in Kathu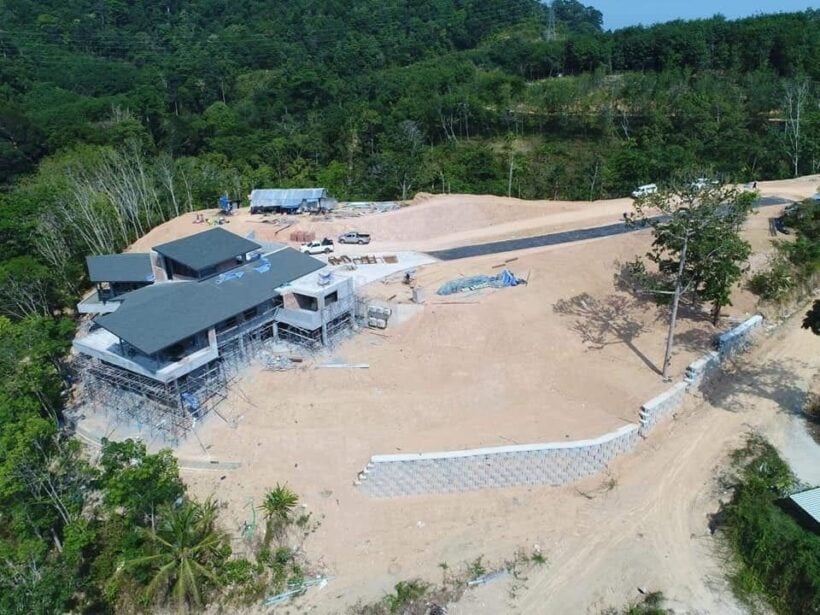 PHOTOS: Chatchanon Na Thalang
A luxury house, under construction, has been found on the Nark Herd Hills overlooking Bang Wad Dam in Kathu.
The issue came to light after aerial photos of the house went viral in local social media. Yesterday officials paid a visit to the new house.
A man name Taweep Phonputchai from Bangkok, a representative of the land owner, met with officials and presented the land title deed to officers. The land covers an area of about 10 rai.
The land used to be rubber plantation. Officials have checked and found that the land has a legal land tittle deed but are continuing their investigation into the new residence.
Meanwhile, look how low the dam is!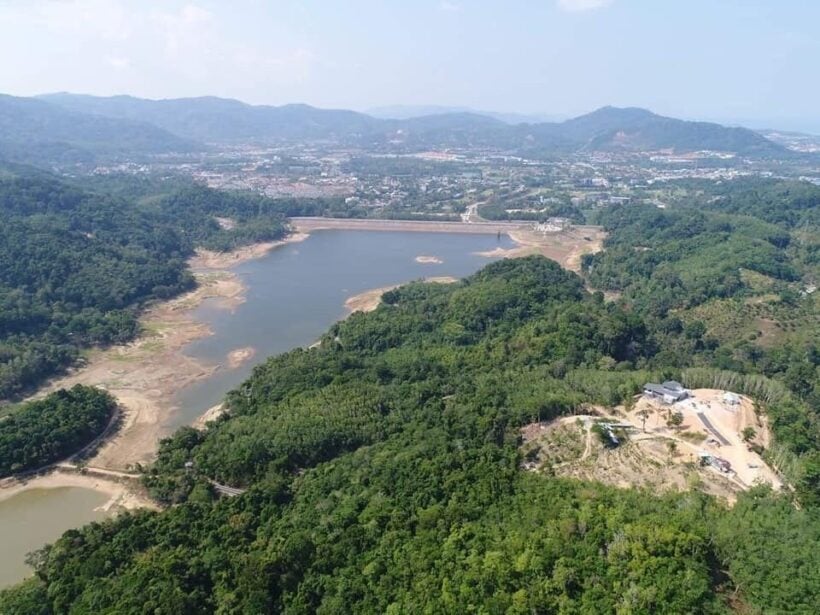 PHOTOS: Chatchanon Na Thalang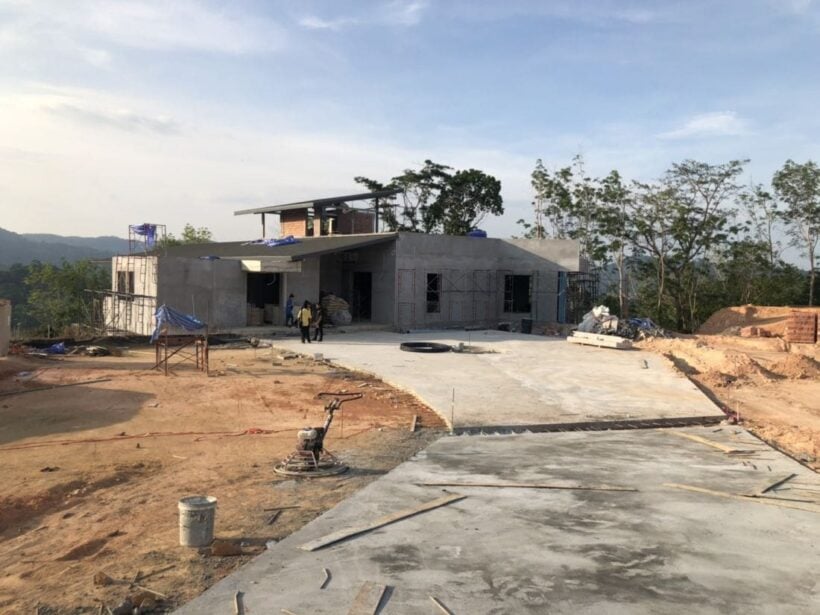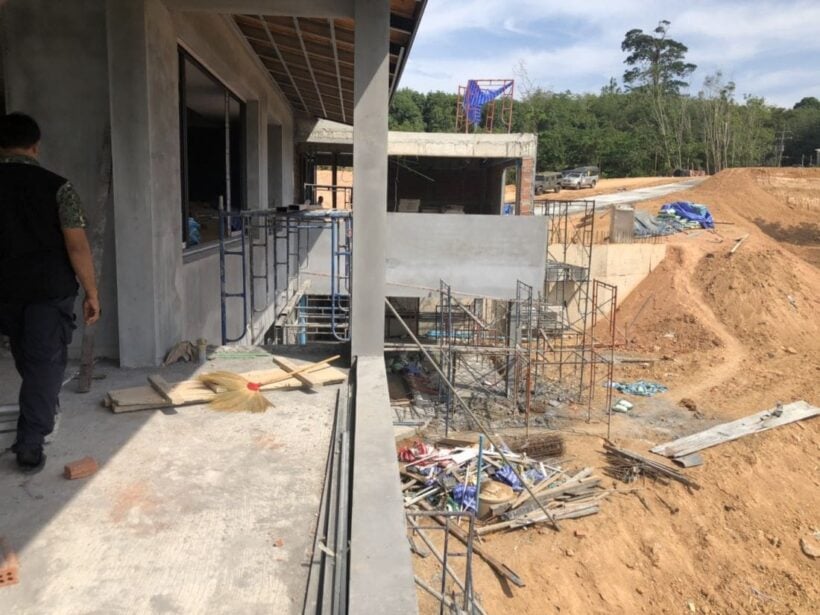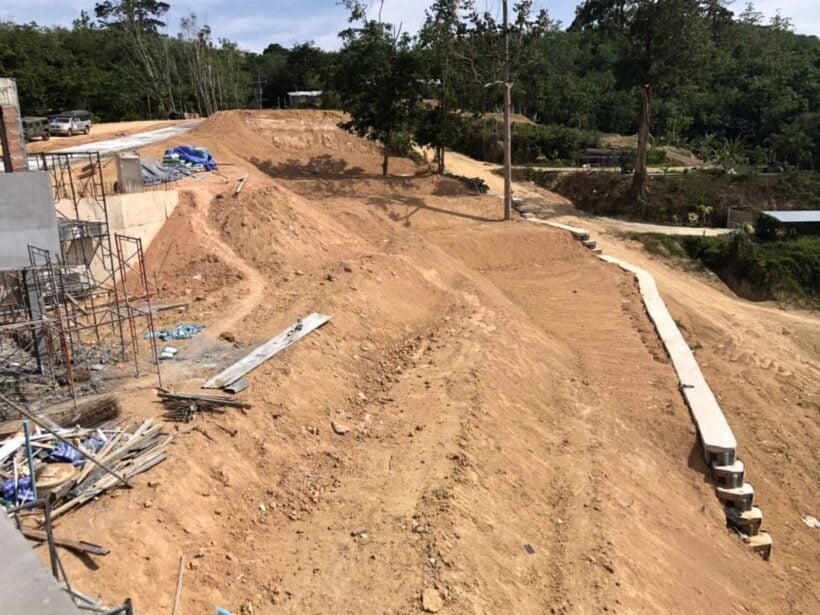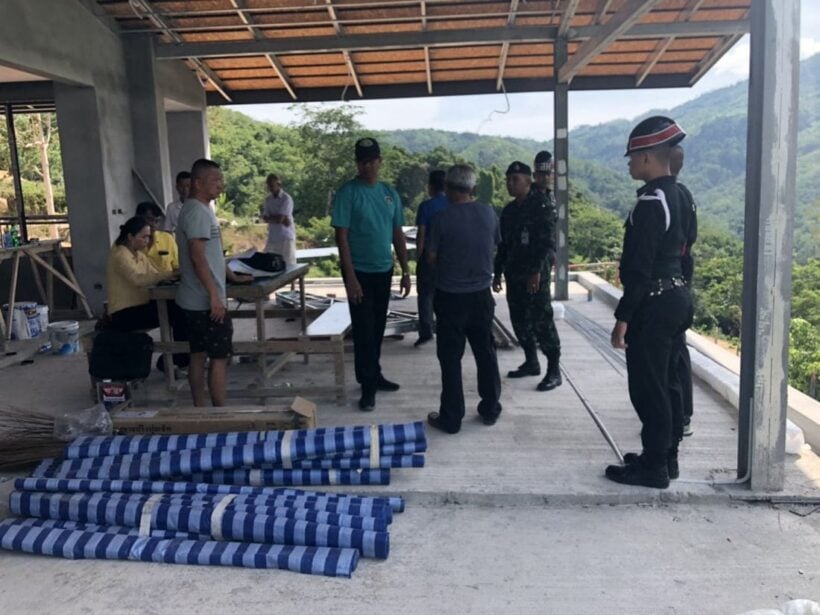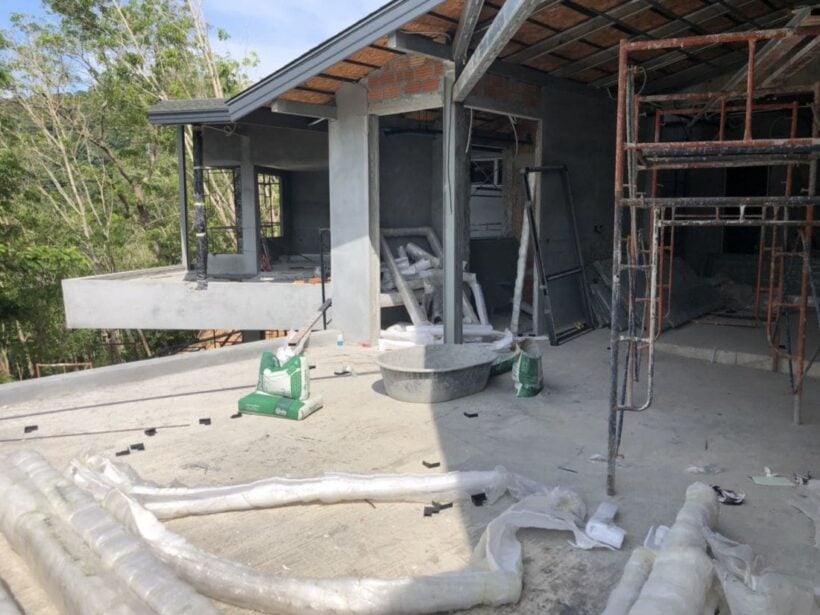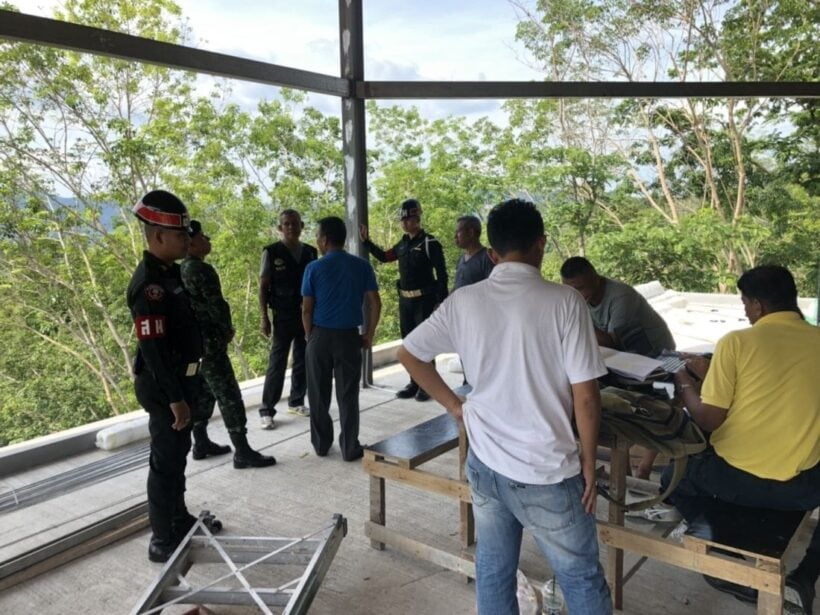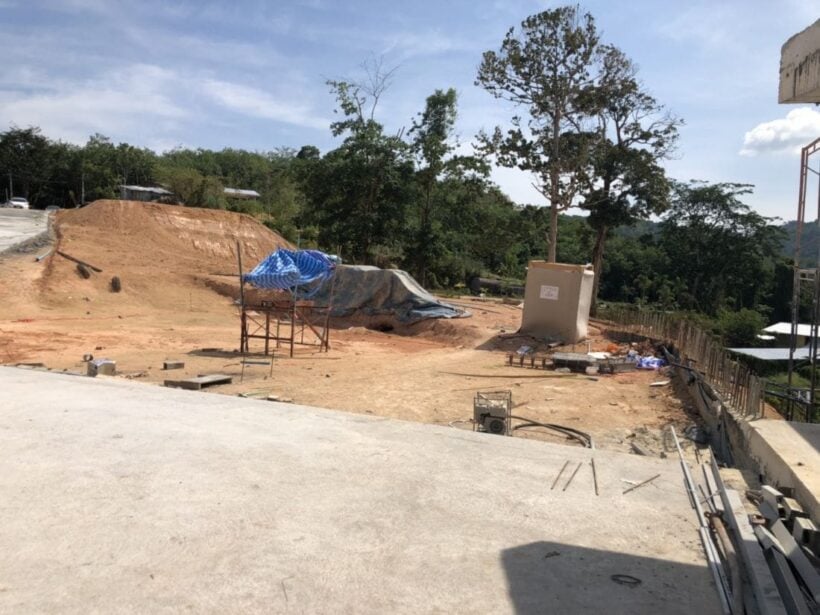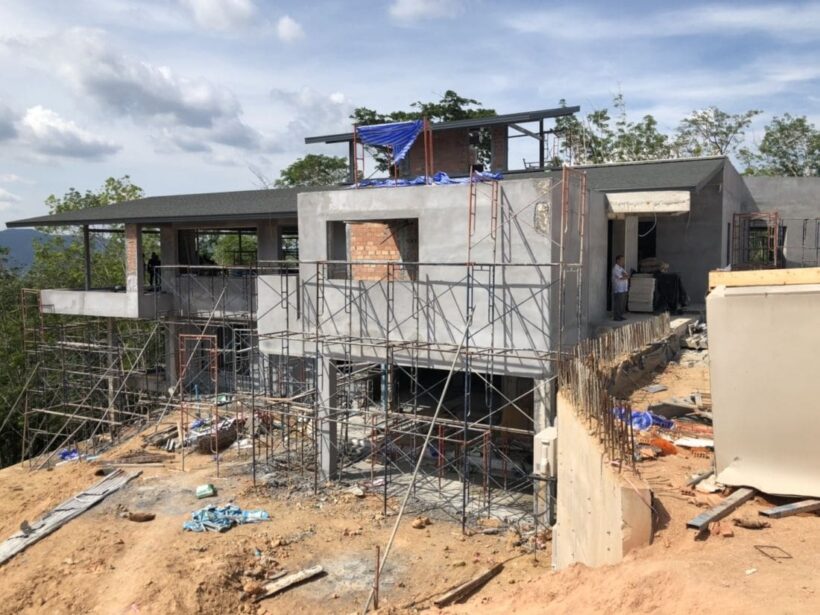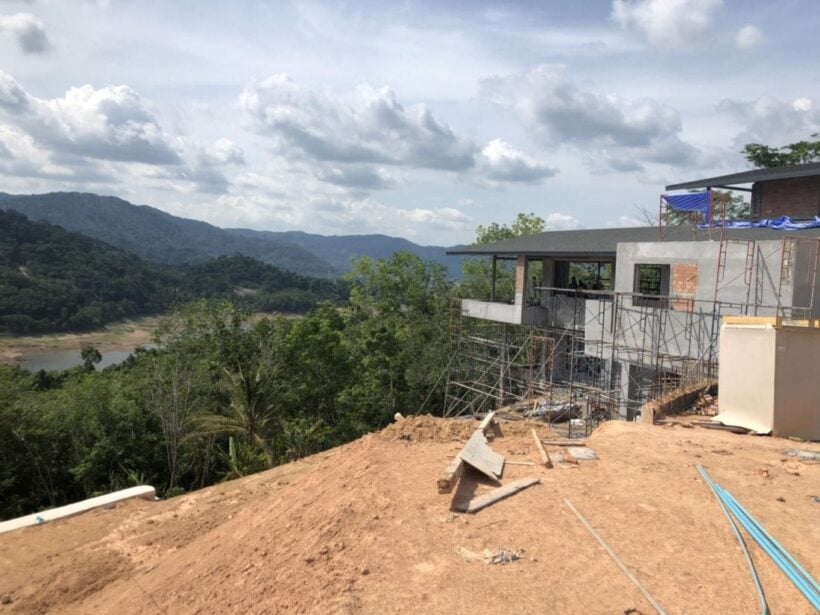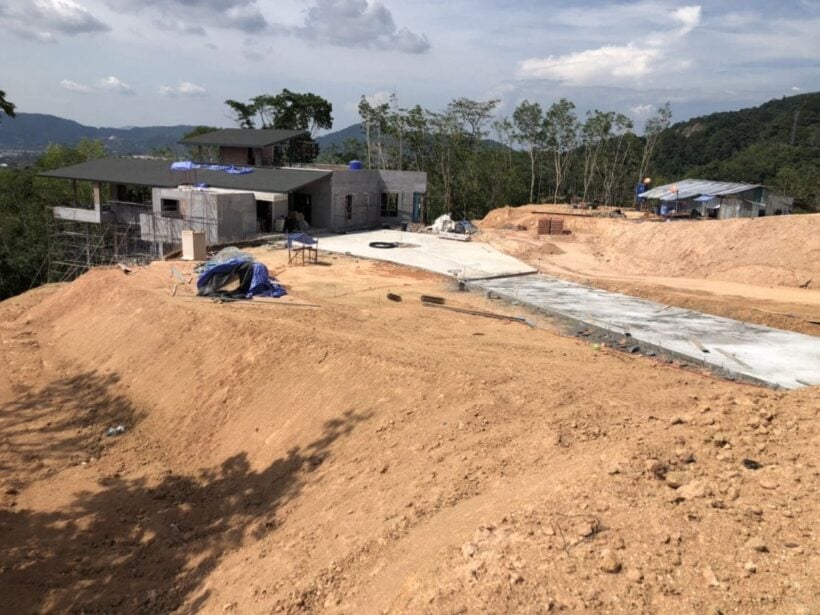 Residents protest the Phuket Governor over water shortages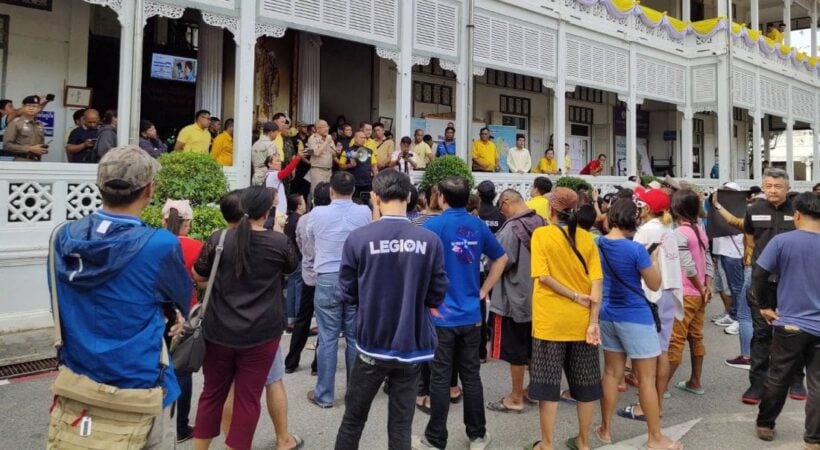 Local residents in Rassada have picketed the Phuket Provincial City hall to demand answers from the Phuket Governor over the current water shortages.
Phuket Governor Pakkaphong Tavipattana told the media yesterday they are managing to solve water shortage problems in Phuket throughout this dry season.
Whilst claiming that there was no 'drought crisis' in Phuket the Governor said… "All local administrative organisations must use their own plans to solve the drought by yourself."
The Governor even mentioned the 'C' word, whilst denying that there was any 'Crisis', blaming the media for beating up the story and saying the bad publicity will damage the island's tourist reputation.
The 'shortage' or 'management problems', or whatever you want to call it, are problems stemming from earlier inaction to foresee the water shortage problems and manage them appropriately. Instead of a plan to ration water earlier in the year, the island now faces critical water shortages with tankers rolling across the Sarasin Bridge in a convoy to assist in the non-crisis.
Today 15 water trucks from Rassada Municipality, the Phuket Water Work Authority (PWA), the Department of Disaster Prevention and Mitigation Phuket Office (DDPM), The Department of Rural Road Phuket Office and the Water Resources Region Office 10 Surat Thani rolled into Rassada. These water trucks are helping to distribute free water for residents in the east Phuket Town area.
Locals in Rassada, who have suffered most water shortages in Phuket, are now receiving free water instead of having to buy water following their protest.
Residents in Kathu, Chalong, Rawai, Koh Kaew, Thalang and parts of Phuket Town have been complaining over the past month that their water supply has been either cut off completely or reduced to a trickle.
So, no matter what Phuket's Governor wants to call it, thousands of residents around the island have been struggling with basic water supplies for up to two months.
On February 6 this year, the Phuket Water Authority announced water restrictions.
And then the day after, cancelled them.
In retrospect, the rationing would have been prudent water management and would have avoided the need for Rassada residents to protest and water trucks to be rolling across the Sarasin Bridge.