Safari Pub raided twice and closed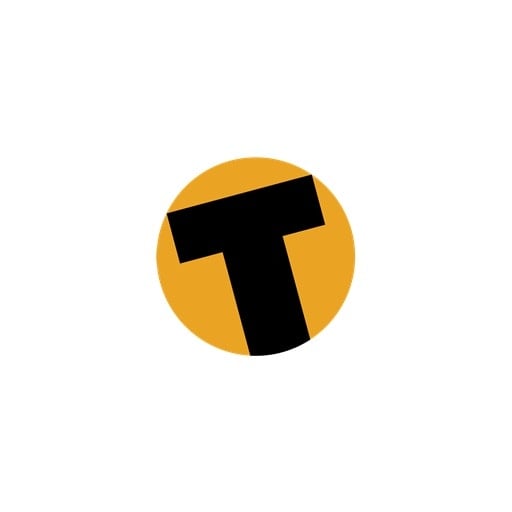 PATONG: Governor CEO Pongpayome Vasaputi has closed the Safari Pub in Patong for a month, sparking a row about interpretation of the 2 am closing law. The case involves prominent Patong businessman Chairat Sukbal and Surapong "Od Patong" Rittee, the newspaper and TV reporter gunned down by a lone hitman in Patong earlier this month. Police raided the Sirirat Rd premises, which include the pub and a restaurant at the rear, at 3 am on Monday – and again early today. They say that on both occasions they found people drinking and dancing, on the second occasion despite the fact that both businesses were ordered closed after the first raid. K. Chairat, who failed in a bid to be elected mayor of Patong in November, owns the Safari Pub and leases the no-name khao tom (rice porridge) restaurant at the rear to others. K. Surapong, shot twice through the head at close range in a mini-mart, was a partner in the no-name restaurant, which shares a common entrance with the pub. Pol Col Chalit Thintanee, Superintendent of Kathu District Police Station, led 20 officers on Monday's raid after complaints from nearby residents. Col Chalit said they found a DJ playing music and about 800 Thais and foreigners drinking and dancing at the venue at 3 am. An ID inspection turned up three under-age customers. K. Chairat disputes this version of the story. He told the Gazette, "The pub, which belongs to me, is normally closed at 2 am every day, while the restaurant stays open until the early morning hours. "They are separate businesses, but the police assume that they are the same business. It is not fair." While pubs, bars and nightclubs are obliged by law to close before 2 am, the restriction does not apply to restaurants. Restaurants, however, are barred from serving liquor after 2 am. Last night the Governor ordered the premises closed from February 26 to March 26 – and early today, police raided the premises again following complaints that the order had not been obeyed. Jareanpong Deeraksa, one of the partners and managers of the restaurant, was arrested at 5 am. He could face a year in jail or a fine of 20,000 baht, or both. K. Chairat said he feared the raids may have been based on jealousy because "I have a lot of customers coming to my pub and restaurant. However, I don't want to talk about this matter at the moment – the more I say, the more I get hurt." Police have yet to link K. Surapong's execution-style slaying on February 11 to the wave of killings now taking place because of the government's crackdown on drugs. But they do say he had "wide business interests" and "an extensive knowledge" of the Patong underworld. As for Safari and the no-name restaurant, further action is pending and the case is likely to be decided in the courts.


Read more headlines, reports & breaking news in Phuket. Or catch up on your Thailand news.
Power outage in parts of Chalong tomorrow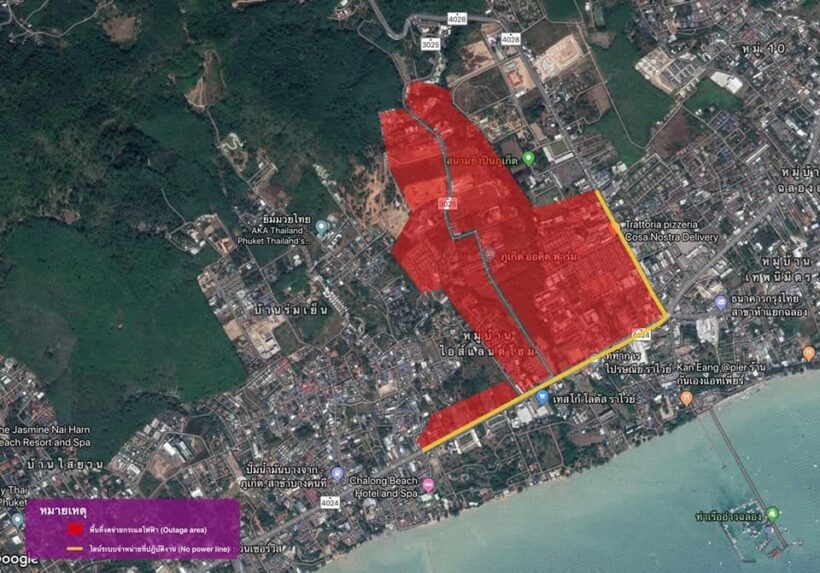 PHOTO: PEA
Residents of Chalong should be aware that there is a scheduled power outage from 9am to 4.30pm tomorrow (Tuesday) as the Provincial Electricity Authority (PEA) continues its work on high power voltage systems in the area.
The blackouts will affect the areas from the Shell petrol station on Patak Road to Bayshore law office opposite Chalong Beach Hotel on Wiset Road.
As always, the PEA apologises for the inconvenience.
For more information contact the Operations and Maintenance Department of the Provincial Electricity Authority on 07 652 1099 (24 hr)
Free water schedules for residents in Patong and Rassada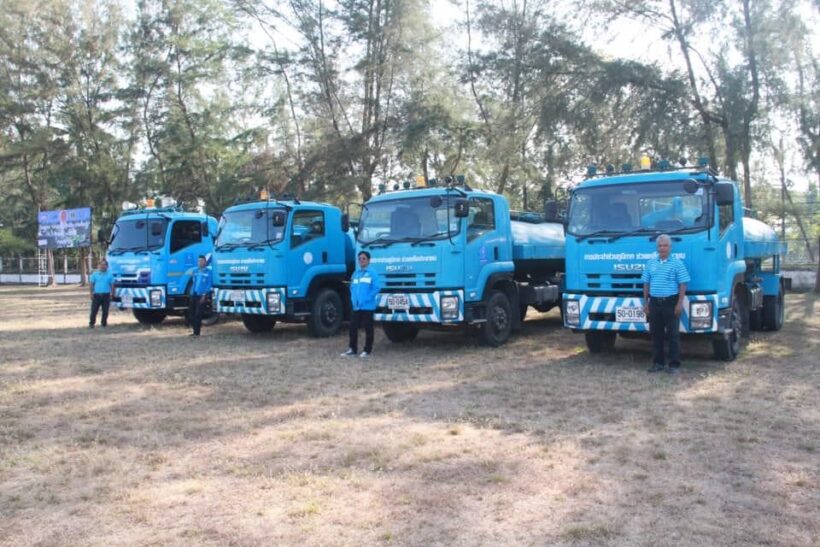 PHOTOS: PWA
Authorities have announced schedules of free water distribution for residents in Patong and Rassada.
In Rassada by the Phuket Waterworks Authority (PWA)
Koh Siray, from 8pm to midnight every day at Supitcha housing estate
Soi Kingkaew and Soi Honsaithong, from 9am to 3pm every day.
Nattakamon housing estate, one time per three days.
Thep Buri housing estate, one time per three days.
Sri Suchart 2 housing estate , Rock Garden housing estate and Kietsin hosuing estate, one time per three days.
In Patong by Patong Municipality
Free water is available on Phra Baree Road, Phisit Koranee Road and Nanai Road on Monday, Wednesday and Friday from 10am, onward starting today.
Residents are told they need to bring water buckets.
Alleged Greek murderer of Phuket beautician remains at large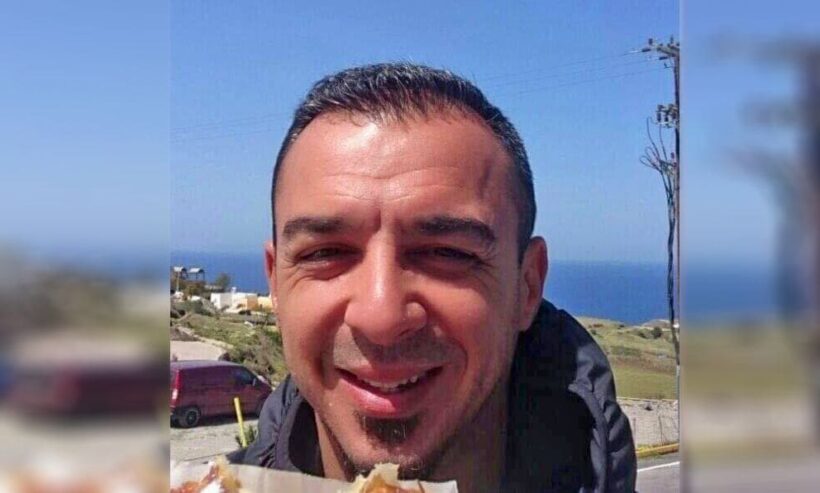 PHOTO: Dimitrios 'Dim' Chairopoulo, wanted and believed to be living in Greece
Local Phuket police are yet be informed of the latest in an international hunt for a Greek alleged murderer Dimitrios Chairopoulos. He remains wanted as a suspect in the murder of local beautician 43 year old Niramon 'Bea' Aewkaew in Phuket during February.
Cherng Talay police say they want an Interpol Red Notice issued so that they can track down and arrest 42 year old Dimitrios 'Dim' Chairopoulos, wanted for the murder. Bea and Dim were seen leaving their accommodation on February 11. It was the last time Bea would be seen alive.
Mr Chairopoulos was recorded as clearing Immigration at Phuket International Airport to board a flight to Dubai in the hours after Ms Niramon was last seen alive. He boarded an Emirates flight EK0379 to Dubai, departing Phuket at 2am. Police also confirmed that he arrived in Dubai on the same day.
"If he comes back to Thailand he will be arrested," said Chief Col Sen Kwannimit of the Cherng Talay Police.
A request for a Red Notice was submitted with the Foreign Affairs Division of the Royal Thai Police on February 19 but, for now, no formal international's notice has been published..
Cherng Talay Police confirmed that Dim was seen leaving the room at a guesthouse in Bang Tao where Ms Niramon's body was found on Saturday, February 16.
In the days leading up to her murder her family had been desperately trying to contact her.
'Bea' was the eldest of 5 children from Phatthalung province and had been working in Phuket as a beautician at the time.
One of her sisters, May' was contacted on February 15 by one of Bea's workmates trying to locate her.
Neither May or Bea's other sisters, relatives or friends were able to contact her. Bea had just moved to a new house so nobody knew where she was living. Another sister, Pichy, spoke to friends and was able, using Google Maps, to locate the guesthouse she was staying.
The owner of the room told the family that the air-conditioning was on in the room but there was no response. When the owner returned with a key he informed the family that Bea was found on the bed with a black cloth stuffed in her mouth and her hands and feet bound.
CCTV footage shows the couple leaving the room in the afternoon of February 11, the last time that Bea was seen alive.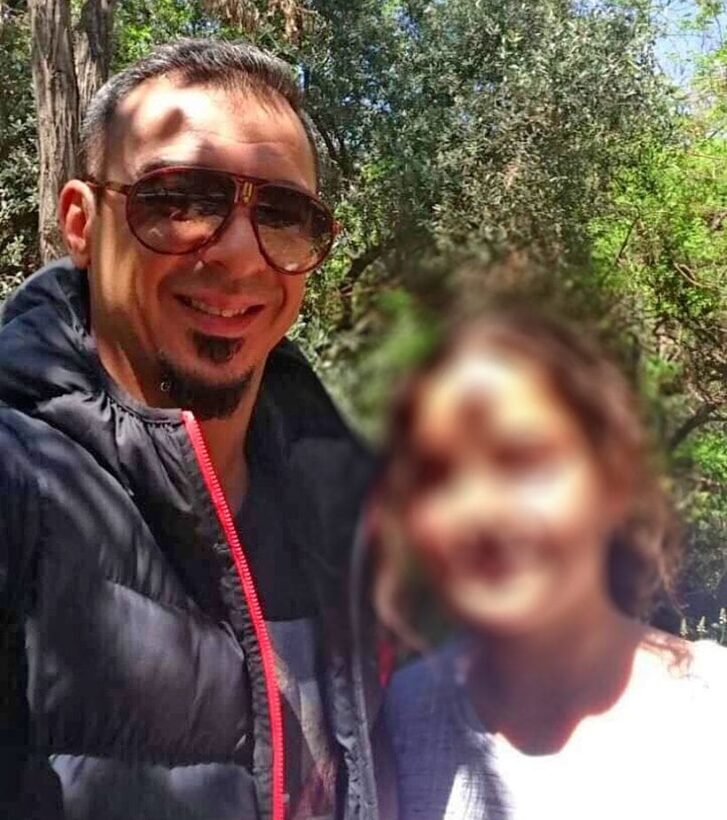 Dimitrios 'Dim' Chairopoulos with his daughter from another relationship
What we know about the alleged murderer?
Dimitrios 'Dim' Chairopoulos, who remains at large and thought to be in Greece, worked as security in a night club in Athens. He already had a daughter to another woman in Greece.
During his relationship and marriage with Bea he was said to be 'controlling' and 'jealous' by members of Bea's family. A close family friend told The Thaiger that the family had concerns for Bea's safety and were 'uncomfortable' with her ongoing relationship and marriage with Dim.
"We tried to get to know him at family functions but he was not easy to know and seemed very possessive of Bea," said one of the close family members who asked not to be named.
"He did threaten to kill her if she ever left him and Oh, another of her sisters, went with Bea to file a report of the threats at the Cherng Talay police station at the time," they explained.
That report was made to police in 2016. A year later the pair married and were still married at the time of the murder.
"He would drive past the beauty shops that Bea worked at and spy on her."
The family claim that, apart from his own possessions, he also stole Bea's phone before he headed to the Phuket International Airport on the evening of the murder.
So where is Dimitrios Chairopoulo?
At this stage the Greek Embassy has made no comment about the case or followed up with Greek Police about the pursuit for the fugitive man.
There are currently approximately 58,000 valid Red Notices worldwide of which only 7,000 are public. An Interpol Red Notice has not been issued to alert international police or Immigration officials to be on the look-out for Dim.
For now, the alleged murderer of Bea – an innocent Phuket beautician, beloved sister and family member – remains at large, most probably in Greece.
If anyone has any information about Dimitrios 'Dim' Chairopoulo's whereabouts or information that may lead police to arrest him, please send a confidential message to The Thaiger.