Phuket
Rescued snorkeller stabilized, returns to Canada by air ambulance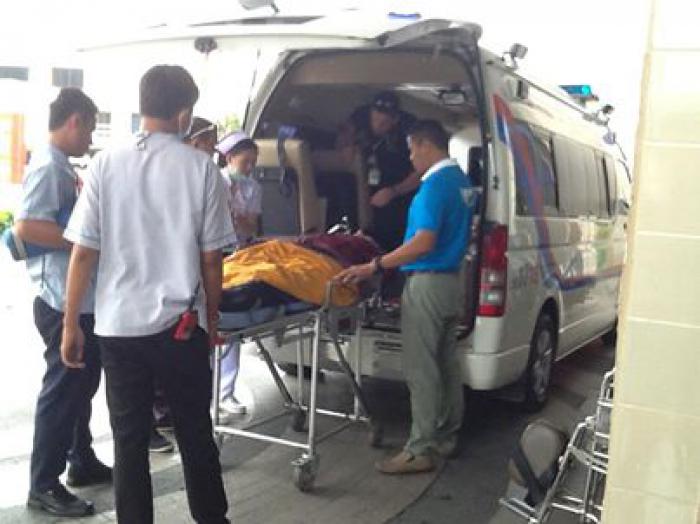 PHUKET: After a tragic snorkelling accident that left him in the ICU for nearly a month, Canadian national Mike Reynolds and his medical team departed from Phuket Thursday afternoon and landed safely in Canada last night.
Mr Reynolds, 73, suffered a drowning-induced heart attack while snorkelling off the coast of Phi Phi Island on April 22. After about 30 minutes of cardiopulmonary resuscitation (CPR) and six adrenaline shots, staff at Phi Phi Hospital were able to get Mr Reynolds' heart started again (story here).
The rescue efforts had been initiated by an Australian father-daughter lifeguard duo who were on the same tour boat as Mr Reynolds and leaped into action when they saw he was in a life-threatening situation.
A post was made yesterday evening on the "Updates and info on Mike Reynolds" Facebook page with a message received by the family from the medical team, which read, "We are happy to advise that our medical crew and Mr Reynolds have arrived at Royal Jubilee Hospital in Victoria. Our medical crew report that Mr Reynolds is stable…
"We are so happy your husband arrived safely and I'm sure you're also relieved. You can relax and rest now, we wish you a safe trip home and we'll follow up with you in a few days to make sure you also got home safe and see how is you husband doing.
"Warm regards, he is home!"
Mr Reynolds' wife Dora, one of his daughters, Katie Severn, and his grandson will be leaving Phuket on May 19 to join him.
— Mauri Grant