Procession routes for Phuket Vegetarian Festival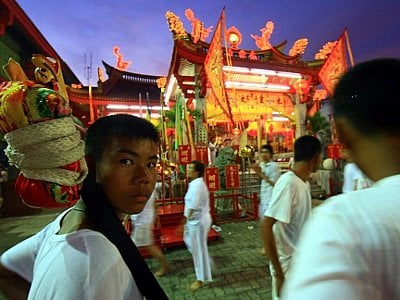 PHUKET: The annual Phuket Vegetarian Festival unofficially starts at sunset tonight with the raising of the go teng poles for the Jade Emperor and the Nine Emperor Gods to descend to our earthly realm.
Each year, the Vegetarian Festival attracts thousands of tourists to Phuket to witness the various activities held across the island.
To assist tourists and help motorists avoid traffic jams during the festival, the Tourism Authority of Thailand has posted the following route information:
September 28
Choor Su Gong Naka Shrine, 8am: Street procession in Phuket Town.
Special parade at 4pm from Provincial Hall to Saphan Hin in honor of HM Bhumibol Adulyadej's 84th birthday on December 5. The parade will conclude with a mass prayer and candle-lighting ceremony at Saphan Hin.
September 29
Sapam Shrine, 7am: Street procession in Phuket Town.
September 30
Tae Gun Shrine (Baan Nabon), 7am: Street procession in Chalong, Rawai and Karon.
Lim Hu Tai Su Shrine (Samkong), 7:19am: Street procession in Phuket Town.
October 1
Jang Ong Shrine (Opposite Vachira Phuket Hospital), 6:30am: Street procession in Phuket Town Village.
CANCELLED: Kathu Shrine, 7am: Street procession to Patong Beach.
Tae Gun Tai Tae Shrine (Baan Pasak), 7:15am: Street procession in Baan Pasak and Baan Don Market.
Tha Reua Shrine, 7:30am: Street procession in Phuket Town.
Choor Su Gong Naka Shrine, 2pm: Street procession in village.
Sapam Shrine, 7pm: Street procession in Sapam Village.
October 2
Bang Neow Shrine, 6am: Street procession in Phuket Town. (Click here for route map)
Cherng Talay Shrine, 7:30am: Street procession in Thalang District.
Gim Tsu Ong Shrine (Baan Don), 8:45am: Street procession in Mai Khao village
October 3
Jui Tui Shrine, 8am: Street procession in Phuket Town. (Click here for route map)
Gim Tsu Ong Shrine (Baan Don), 7:30am: Street procession in Baan Don, Baan Kian, Baan Sakoo, Baan Nai Yang, Phuket International Airport and Muang Mai village in Thalang.
October 4
Kathu Shrine, 7am. Street procession in Phuket Town. (Click here for route map)
Tha Reua Shrine, 6:30pm: Street procession in Thalang District.
Yokkekeng Shrine, 7am: Street procession in Phuket Town.
Tae Gun Shrine (Baan Nabon), 7am: Street procession in Chalong
October 5
Sui Boon Tong Shrine (also called "Lor Rong Shrine"), 7am: Street procession in Phuket Town.
Bangkoo Shrine, 3pm: Street procession in Sapam and Bangkoo villages.
NOTE: All participating shrines stage street processions from their shrines to Saphan Hin on October 5 to take part in the "Grand Farewell" bonfire to send the gods heavenwards as the official closing ceremony of the festival.
The processions, some of which start in the mid- to late afternoon, are scheduled to arrive in sequence at Saphan Hin between 11:45pm and midnight.
— Pimwara Choksakulpan


Read more headlines, reports & breaking news in Phuket. Or catch up on your Thailand news.
Legality of Seastead likely to be tested in an international court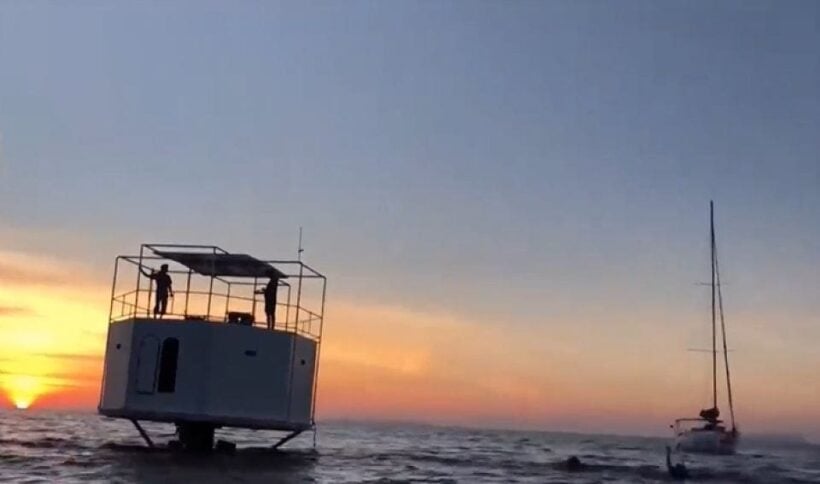 The perceived naiveté of the team surrounding the seastead structure off Phuket's south-east coast are about to be tested as the matter is likely to end up in an international court.
Deputy PM Wissanu Krea-ngam says that the Thai government has the right to demolish the floating sea home and welcomed the threat of a lawsuit by its builder, Ocean Builders. Ocean Builders is a well-funded group backed by Peter Theil.
"Peter Andreas Thiel is an American entrepreneur, venture capitalist, philanthropist, political activist, and author. He is a co-founder of PayPal, Palantir Technologies and Founders Fund."
The media narrative has been of a naive couple who wandered into the offshore lifestyle project and then went into hiding when questions started to be asked and the Navy came knocking at their offshore front door.
At the same time the Thai Government has rolled up its sleeves and showed its angry face claiming that the project was a threat to national sovereignty and security.
Some enthusiast local media included the threat of 'death penalty' in its reportage (covered in the Act relating to treasonous acts against the sovereignty of Thailand)  providing sensational headlines for international tabloids.
Speaking at a press conference at the King Prajadhipok's Institute yesterday, Wissanu said Thai officials could remove the floating structure, which is located to the southeast of Koh Racha Yai, approximately 22 kilometres  from the Thai mainland, because its presence clearly violated Article 119 of Thailand's Criminal Code as threatening the Kingdom's security and sovereignty.
(These claims continue to be made by Thai officials without any explanation or evidence on how the 6 metre aluminium and steel structure threatens the country's security.)
Wissanu says the structure would also be an obstacle to marine navigation as it is located near a sea drilling site.
But the company behind the project, Ocean Builders, has announced it will sue Thailand in an international court if the government removes the seastead. This legal test in a court, predicted by The Thaiger, will force the Thai Government to measure its hard-line position on the seastead in an international court of law.
But Wissanu kept pouring on the local rhetoric yesterday…
"The Thai government would be glad if a lawsuit is filed. We want a lawsuit to be filed so that we will have a chance to explain the truth."
"Attempts have been made to build seasteads in several nations but no government had allowed them and builders were always arrested and legal action taken against them," according to Wissanu.
From the Ocean Builder website…
"We are just beyond 12 nautical miles from shore. Under International law this puts us just outside of the territorial waters of Thailand but within their 200 nautical mile excusive economic zone. This means that we are not subject to Thailand laws other than those that deal with their natural resources (drilling for oil, mining, etc.) and no interfering with their customs (can't act as a way to get goods and people into Thailand to get around their import and visa laws). As well as following the law of the sea which prevents "egrevious acts" such as murder, slave trade, etc."
Phuket seastead will be removed today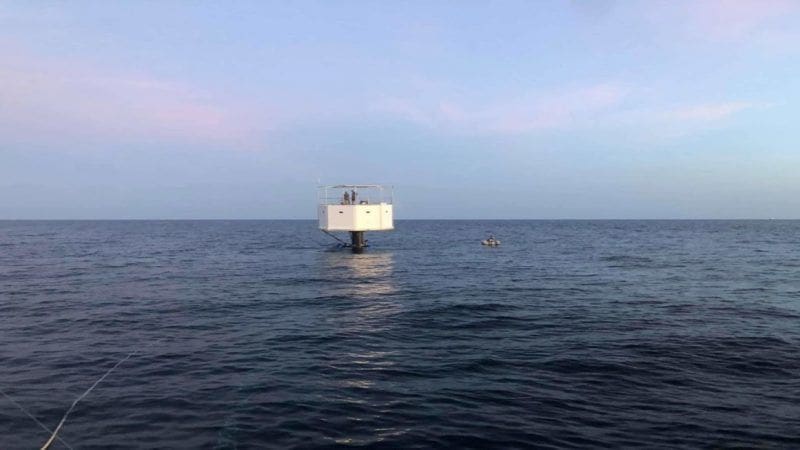 The Third Naval Area Command will remove the seastead stationed off Phuket south-east coast today, belonging to an American bitcoin investor and seasteading innovators Ocean Builders.
Thai authorities plan to seize the structure as evidence in a criminal case. They fear the structure will continue to be a navigation hazard if left there.
US national Chad Elwartowski and his Thai girlfriend, Supranee Thepdet (aka Nadia Summergirl), are facing charges of threatening the Kingdom's sovereignty. Last Sunday officials from the Royal Thai Navy and Phuket Maritime boarded the structure saying it violated Article 119 of the Criminal Code and also posed a navigational hazard.
The couple launched the 'Ocean Builders' seastead on February 2 off the coast of Phuket. The structure is located to the southeast of Koh Racha Yai, approximately 12 nautical miles (22.2 kilometres) from the mainland.
Elwartowski has claimed that his seastead is outside Thailand's territorial waters, but Thai authorities insist that it violates Article 119 and challenges Thailand's territorial rights.
"The Royal Thai Navy has full authority and duty to protect national interest and marine sovereignty in the area," according to a Navy spokesperson.
Regarding the couple's claim that they feared for their lives, Vice Admiral Sitthiporn Maskasem, commander of the Third Naval Area, said that authorities had followed the legal procedures.
"We are neither hunting them down nor threatening them," said the commander.
Forecast drought will weaken the Thai economy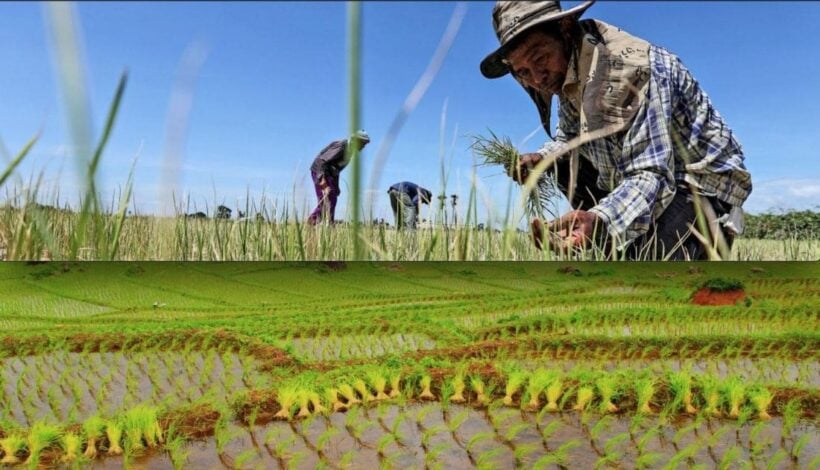 Thailand suffers calamities at both ends of the annual weather spectrum – both drought and flood. But as the demands on agriculture grow, with a growing population and the rise of tourists and development, the effects of these two extremes are becoming more apparent.
Which leads us to this year's outlook of lower rains which is exposing the poor management of the Kingdom's water resources. Greater development and growing population bases hasn't been met with more or larger water catchments.
So Thai farmers are expected to face a tough 2019 as forecasters say the drought will be more acute than usual, lowering the water levels in reservoirs in the central and northeastern provinces especially.
Int eh south, Phuket, Thailand's largest island and surrounded by water, has an acute water shortage as of Songkran and, without adequate monsoonal rain between now and November, will be facing a water crisis if it has to rely on its own island resources.
The Director General of Department of Agricultural Extension Samran Saraban says the drought this year is exacerbated by El-Nino weather cycle which causes temperature to rise 1-2 degrees higher than normal and cause the water levels in major reservoirs to drop to worrisome level. Higher temperatures mean more evaporation and more usage of reserves.
The Thai PM Prayut Chan-o-cha has called for farmers not to grow off-season rice as drought is predicted to spread into northeastern and eastern regions. That there will likely be a new administration coping with political instability will not help leaders focus on the country's looming water shortage.
The long dry season will lower certain farm outputs, pushing up their prices. However, an overall farm income is set to decline because the drought will leave other negative affects to farmers who are also the consumers as well. This will affect the purchasing power of farm households, which account for one-third of Thais.
Etc, etc, etc.
Economists estimated the damage from the drought on the economy this year could be high. Kasikorn Research Center estimate the drought could cost at least 15.3 billion baht. Whilst Anusorn Tamajai, Dean of Economics Faculty, Rangsit University, estimates the drought to cost even more – 20-30 billion baht -because it would affect the outputs of off-season rice, sugarcane and tapioca.
"It will dampen the purchasing power of farmers in the second quarter."
Siam Commercial Bank's Economic Intelligence chief Yanyong Thaicharoen said that the lackluster farm income can slash the growth rate of domestic consumption this year to 3.5% versus 4.6% growth last year, in addition to other factors, namely, high household debt and slower demand for durable goods.
Spending power from farmers, according to SCB, is crucial to sustain the growth of the economy. However, the grassroots economy is bracing for negative outlook this year.
There will be intense pressure on this season's management of Thailand's valuable water resources, through the remaining hot season and as the catchments gather water during the monsoon.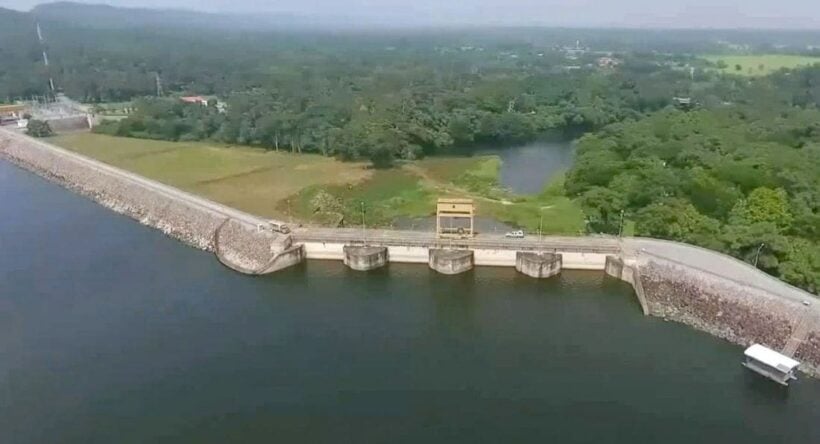 SOURCES: Thai PBS | The Thaiger | Wikipedia