Phuket set for Indians; Storms ravage Thailand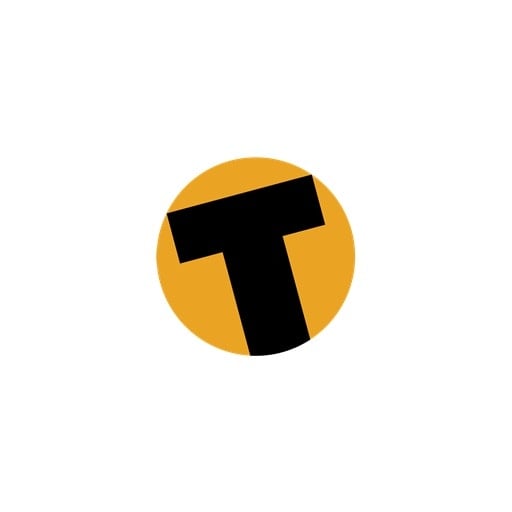 Phuket NEWS Hound
– A daily digest of news about Thailand from around the world, compiled by Gazette editors for Phuket's international community.
Phuket set for Indian Travel Congress
Phuket: The Travel Agents' Association of India (TAAI) is expecting 800 to 1,000 delegates, including spouses, to attend their 59th annual convention – the Indian Travel Congress – in Phuket. The three-day mega event, to be staged at Laguna Phuket, kicks off on September 24.
"Be a Game Changer" will see Phuket hosting, among others, tourism officials and travel industry leaders from both India and Thailand.
According Travel Biz Monitor, the theme has been selected to apprise travel agents in India of the need to change their mindset; their approach to business, employees and products; and the way they market their products to customers.
"We want them to be inspired and to learn lessons from the experiences of other industries," a TAAI spokesman says.
The rapidly changing demographics of tourists to Phuket, and perhaps to resort destinations worldwide, might also suggest a need for 'game changing' – not only by travel agents, but by the resorts and their host countries as well.
Storms, floods ravage Thailand
The Nation
Several central and northeastern provinces were hit badly yesterday by heavy rain and inundation, damaging farmlands and residences.
In Lop Buri, the Tha Luang district was under water as the Pasak River rose by about 15cm in an hour and left riverside farmland and homes under 50-70cm of water.
In Ubon Ratchathani, residents of the Warin Chamrap district were evacuated to tents set up on safer ground near the district land office. The Mul River remained stable at one meter below its banks, but district officials were ordered to stand by and not allowed to take leave until the ongoing flood risk has abated.
In Korat, 2,000 residents in about 400 homes in tambon Nongbua Sala continued to endure floods for a third day.
Some residents in Korat's Jamjuree and Nong Talumpuk villages were reportedly so fed up that they announced they wanted to sell their homes. As heavy rainfall continued, some areas were already under 70cm-1.2 meters of water.
In Khon Kaen, the Ubonrat Dam was holding 1,539 million cubic meters of water out of its 2,400 million cubic meter capacity. Officials announced a plan yesterday to release 17 million cubic meters a day – up from the current 12 million cubic meters.
In Pathum Thani's Lam Lukka district, residents of the Rinthong Housing Estate complained that in addition to the structural damage to their homes and roads earlier this year, they were now under 60-80cm of floodwater.
Residents complained that PM's Office Minister Satit Wongnongtoey had visited them a few months ago and said he would help contact related agencies to assist with repairs, but nothing had been done yet.
In Lampang, days of heavy rain caused a flood from Mae Mok Forest which was wiping out a section of a major road. A temporary bridge was set up for vehicles, but motorists were advised to use other routes.
And in Pathum Thani's Khlong Luang district, a rainstorm damaged the roof and ceilings of 60 homes in the Preuksa Housing Estate, and five more in nearby Thai Somboon village.
Saudis protest policeman's promotion
The National
Responding to criticism from Riyadh, Thailand yesterday defended the promotion of a senior police officer facing criminal charges in connection with the disappearance of a Saudi Arabian businessman in Bangkok 10 years ago.
The Saudi Embassy in Bangkok said the decision to promote Lt Gen Somkid Boonthanom, a regional police commissioner, to the post of assistant national police chief could seriously jeopardise efforts to restore normal relations between the two Kingdoms.
Saudi officials have expressed suspicion that the crimes were linked to the theft in 1989 of gems and jewelery worth US$2 million from a prince's palace in Saudi Arabia by a Thai worker. The thief was arrested and jailed after returning to Thailand.
Only a portion of the gems was ever recovered and returned by Thaipolice, and some were fake, leading to suspicions that senior police and members of the Thai elite kept the loot and ordered a cover-up.
— Gazette Editors
Keep in contact with The Thaiger by following our
Facebook page
.
Never miss out on future posts by
following The Thaiger
.
70% of Phuket's tourism businesses are closed, many for good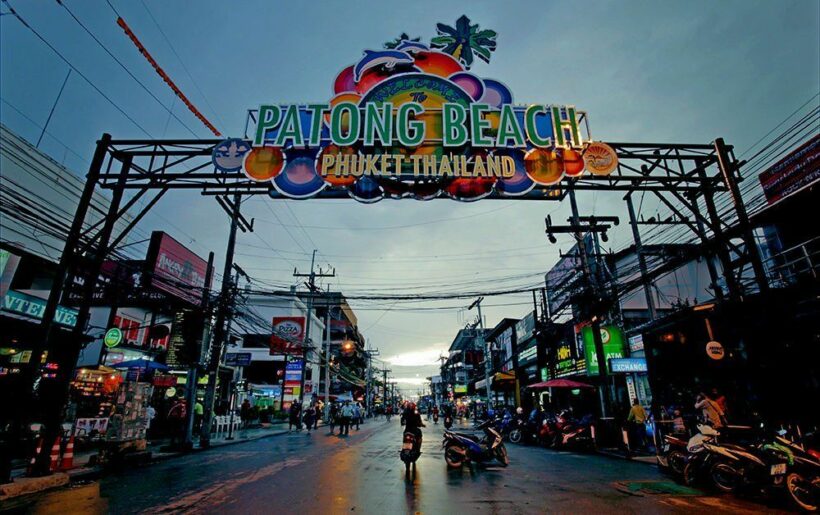 Most tourism businesses in Phuket have closed due to the Covid-19 pandemic, and they probably won't be up and running again until foreign tourists are let back in Thailand. Phuket Governor Narong Woonciew says around 70% of tourism businesses have closed, most of them just temporarily, but some have shut down permanently. But the statistics are not quite that simple, with the east side of the island, largely inhabited by locals with the central business district of Phuket Town and some of the more popular expat towns, doing far better than the tourist magnets of the west coast. The Thaiger estimates that on the west coast the number would exceed 90%.
Before the pandemic, tourism to Phuket brought in 450 billion baht a year with 400 billion baht from foreign visitors while the other 50 billion baht was from domestic tourists. Thailand has been trying to increase domestic tourism to help revive the industry after the pandemic. Phuket's governor says it helps, but not enough.
"Their visits can help solve some of our economic problems, but they cannot replace the need of foreign tourists."
66.8% of tourism businesses in Phuket have closed temporarily while 2.8% have closed permanently, according to data by the Digital Economy Promotion Agency. (Again the percentage along the west coast is MUCH higher – just take a drive through Paton, Kat, Karon). Phuket's governor is trying figure out how to recover the economy. And fast.
"By the end of September, the number of businesses to be closed will increase up to 70% for sure."
While many businesses are closed, the governor says Phuket is "almost 100% ready to welcome foreign tourists." The governor says he can't give an answer to when foreign tourists will arrive in Phuket, but he claims they've "prepared every step," from checking in at the airport to hotel quarantine. They're just going to install some new temperature check machines at the Phuket International Airport and review the procedures for welcoming the tourists.
"We have to work and prepare carefully to welcome foreign tourists… We have to gradually open our door to welcome small groups of people first, in order to test our system, and then open for bigger groups."
At the moment, only 3 venues in Phuket have been approved to operate as alternative state quarantine facilities. Anantara Phuket Suites & Villas has 100 rooms available, Anantara Mai Khao Phuket has 36 villas and Trisara resort has 15 villas. All are 5 star venues with a commensurate 5 star cost.
SOURCE: Phuket News
Catch up with the latest daily "Thailand News Today" here on The Thaiger.
Keep in contact with The Thaiger by following our
Facebook page
.
Never miss out on future posts by
following The Thaiger
.
Thailand's Social Security Office forced to explain investment in Sri Panwa Phuket Resort trust fund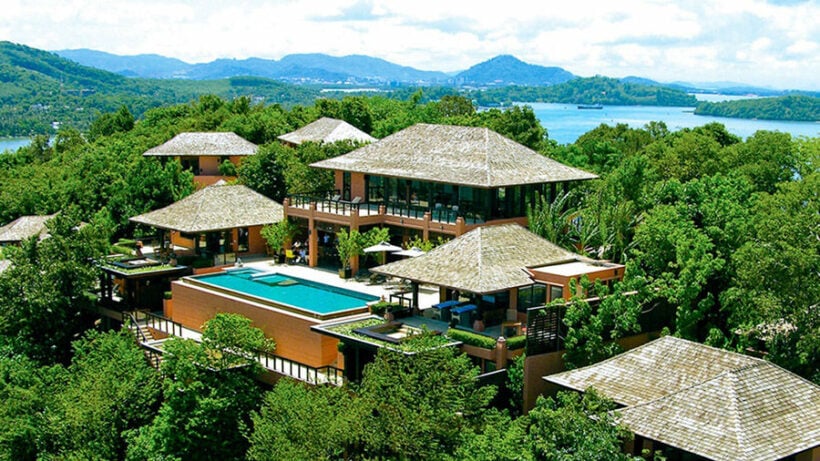 The Social Security Office, a department under the direction of Thailand's Ministry of Labour, is being asked to explain its investment in the trust fund of Phuket's Sri Panwa Phuket Resort. The demand comes as members of the opposition and political activists call for an investigation into the property's land rights. The owner of Sri Panwa Phuket, Vorasit Issara, has been condemned online recently, with his property attracting multiple negative reviews, after he criticised anti-government protest leader, Panusaya Sithijirawattanakul.
Thai PBS World reports that the Civil Society for State Welfare is calling on the SSO to clarify its investment in the Sri Panwa Hospitality Real Estate Investment Trust, thought to be worth around 500 million baht. Nimit Thian-udom says that, while the SSO's investment does not break any laws, the board must explain the reasons behind the investment decision and clarify the return on that investment. In addition, he says the SSO should attach more importance to good governance when choosing where to invest.
The call for clarity is echoed by opposition MP Chirayu Huangsap, from the Pheu Thai Party, who calls on the Labour Minister to explain the investment. He adds that any discrepancies will be reported to both the National Anti-Corruption Commission and the Public Sector Anti-Corruption Commission.
The land rights of the luxury Sri Panwa Phuket resort, which sits on prime land atop Phuket's Cape Panwa, overlooking the south-eastern tip of the island, are also being called into question. Veera Somkwamkid, from the People's Network Against Corruption, says he is looking into the property's land rights and will pass his findings to the Department of Special Investigations.
For his part, the Labour Minister, Somsak Thepsuthin, says he doesn't know if the property has been legally built, saying it's up to the DSI to investigate and that a complaint does not need to be filed in order for them to do so.
Meanwhile, review site Tripadvisor has had to suspend reviews for the Sri Panwa resort, as anti-government netizens exact their revenge on the proprietor by posting negative feedback on the property.
"Due to a recent event that has attracted media attention and has caused an influx of review submissions that do not describe a first-hand experience, we have temporarily suspended publishing new reviews for this listing."
SOURCE: Thai PBS World
Catch up with the latest daily "Thailand News Today" here on The Thaiger.
Keep in contact with The Thaiger by following our
Facebook page
.
Never miss out on future posts by
following The Thaiger
.
Phuket, Chiang Mai, Chachoengsao join UNESCO's learning cities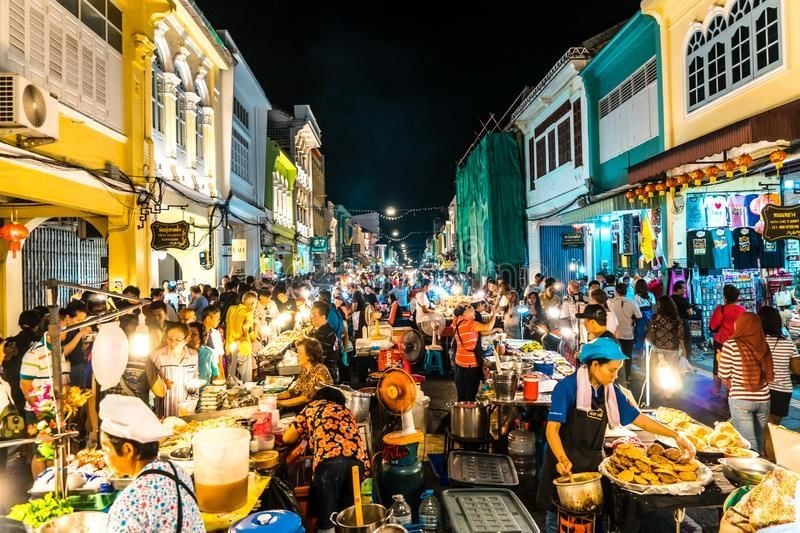 3 cities in Thailand recently joined UNESCO's membership of so called "learning cities" which are said to promote "lifelong learning" and sustainable development. Chachoengsao, Chiang Mai and Phuket joined the UNESCO's Global Network of Learning Cities. Altogether, 55 cities from 27 countries, adding up to 230 cities in 64 countries around the world, according to UNESCO.
"These cities are outstanding examples of how lifelong learning can become a reality at local level. They have proven that effective lifelong learning policies and practices can support the development of inclusive, safe, resilient and sustainable cities and contribute to the 2030 Agenda."
The UNESCO Institute for Lifelong Learning David Atchoarena says the recent new members have shown that they can make "lifelong learning a reality," even after enduring the pandemic.
"With unprecedented urgency, the Covid-19-19 pandemic has underlined the necessity to build more resilient education systems for the future. With more than half of humanity living in urban areas, cities must be at the centre of this undertaking."
David says he hopes it will inspire other cities in Thailand to follow.
"I very much hope that we will see many other cities from Thailand joining the network and working on providing lifelong learning opportunities for all to ensure a sustainable and peaceful future."
The mayor of Chachoengsao, Kolayuth Chaisang, says his goal is to provide "effective education, thoroughly and equally to all citizens." According to the Bangkok Post, the city is a key urban centre both economically and culturally.
The mayor of Chiang Mai, Tussanai Buranupakorn, says he wants to revitalise the city, while also maintaining the cultural significance. The city has a number of educational institutes, which goes along with UNESCO's learning city principles.
Phuket is a hub of sustainable creativity, according to the Bangkok Post. The mayor of Phuket, Somjai Suwansupana, says he wants to preserve the city's "identity, local wisdom assets and the charm of our multiculturalism."
SOURCES: UNESCO |Bangkok Post
Keep in contact with The Thaiger by following our
Facebook page
.
Never miss out on future posts by
following The Thaiger
.