Phuket regatta heads home for the awards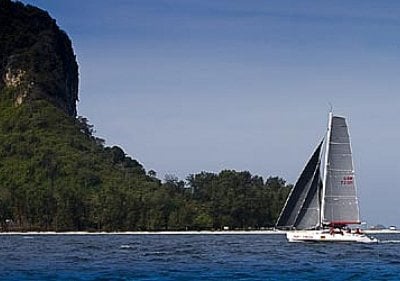 PHUKET: Day Four of The Bay Regatta saw sailors greeted with sunny skies and good wind as they left their anchorage off the Sheraton Krabi Beach Resort and headed back to Ao Chalong for the regatta's final party and awards ceremony at the Ao Chalong Yacht Club (ACYC). The colourful spinnakers stood out proud as the fleet made the crossing from Krabi to southern Phuket.
Impressive course designs weaving through the stunning scenery and karst topography of Phang Nga Bay, combined with the fantastic parties, made this year's regatta another great success.
With two first-place finishes and two in second place, Russian Arbuzov Andrev's Ruby Tuesday captured the five-boat Racing Class with six points. Fellow countryman Nikiforov Evgenii's Gastion came second on the strength of two seconds, a first and a third totalling eight points. And though Scott Duncanson's Quantum Fusion flew through the water yesterday, winning with a day's best of 2:06:53, its three third-place finishes in earlier races relegated it to third overall in the Racing Class.
In the nine-boat Cruising A class, Neils Degenkolw's Phoenix took top honors on the strength of three first-place finishes and one second-spot placing, finishing with five points overall, the best score in the regatta. Jim Ellis' Remington came second with eight points overall on one first, one second, and two third-place finishes. And Richard Macfarlane's Aida claimed third spot with eleven points, on three thirds and a second. Degenkolw's win gave him seven Bay Regatta victories, placing him one behind Mark Pescott for the overall Bay Regatta win total.
Gavin Welman's Rascal and Kevin Perran's Rusalka tied for points with eleven each in the eight-boat Cruising B class. But Rascal won on countback finishing with two firsts, a fourth and a fifth. Rusalka had two seconds, a third and fourth place finish. Charlie Preen's Seventh Heaven took third overall with thirteen points based on two fifths, a second and a first.
The seven-boat Bareboat Charter division saw Kochnev Petr's Tonicola 2 and Kozub Sergey's Creme Brulee (aka Venture) tied with six points each as both had two first and two second-place finishes, but Tonicola 2 won on countback. Paul Kendall's Anchali was third overall with 14 points based on three thirds and a fifth-place finish.
The 13-boat Multihull Class was won by Andrew Stransky's Fantasia with two first-place finishes and two second-place finishes totalling six points. Second went to David Roberts' boat DaVinci with a fourth, second and two third-place finishes for twelve points. Hans Rahmann's Voodoo grabbed third with fifteen points, having a sixth, a first and two fourth-place finishes.
Though the wind didn't always blow true, the beauty of Phang Nga Bay and its stunning karsts makes any old sea dog a little less fierce as they gaze out to the stunning limestone cliffs surrounding them.
The Bay Regatta is a non-profit event. Thanks to the support of sponsorship, the Regatta can continue to provide varied and interesting race courses through some of the most breathtaking maritime scenery in the world, to reach unparalleled anchorages and party venues – all factors which contribute to this exciting event that keeps participants coming back every year.
The Bay Regatta is sponsored by the Phuket Gazette and its television arm, PGTV.


Read more headlines, reports & breaking news in Phuket. Or catch up on your Thailand news.
And the winner of Miss Mom Phuket 2019 is…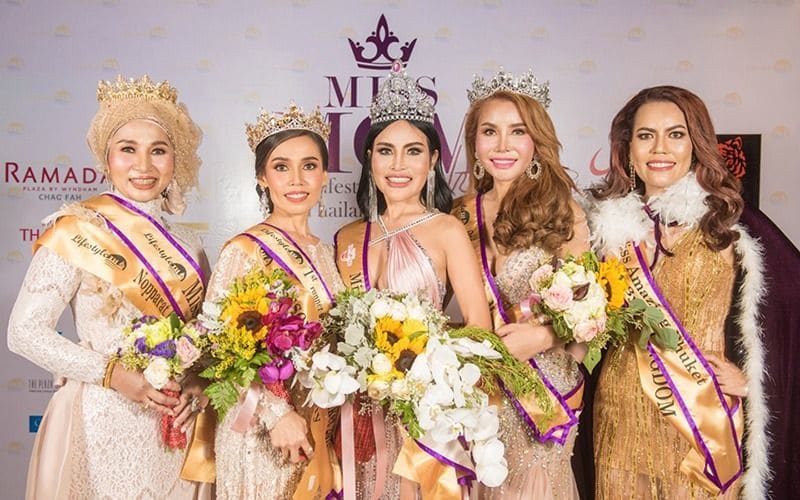 The annual beauty pageant run by Lifestyle in Thailand, Miss Mom Phuket 2019, officially celebrated its winner this year – K. Sangjan Modnok, the owner of Royal Thai Villas, who also won Miss Angel Lifestyle by the Tourism Authority of Thailand (TAT).

The first runner-up title was bestowed upon K. Sakunya Suthaharuetai and the second runner-up went to K. Arista Chakchai, the owner of Baan Ping Yang. Two other distinctions were also given that evening. The first one, Miss Amazing Phuket, went to K. Chadarat Taodaeng, from Tiger Kingdom, and the second one, Miss Lifestyle in Thailand, also known as Miss Popular Vote, went to K. Nopparat Jommuang, the owner of Nopparat Elephant Trekking Camp in Kathu.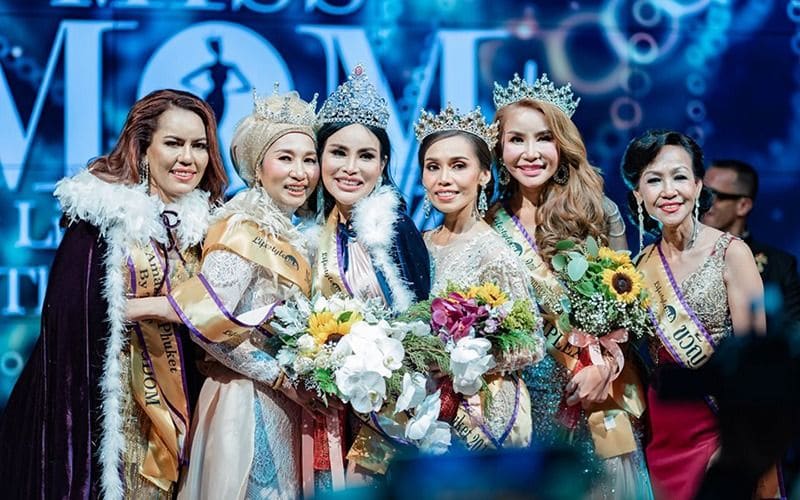 The competition was held in the evening of June 15, 2019 at the Ramada Plaza Chaofa Phuket hotel and was chaired by K. Anchalee Wanich Thepabutr, the President of Woman Development Committee, who gave a speech at the opening of the event.
Miss Mom Phuket 2019 was attended by 17 beautiful, talented and successful mothers, aged 40 or more. This beauty pageant started in 2016 with the original name "Miss Grand Mom", and aimed to recognise the beauty and savvy expertise of leading business women in Phuket and the neighboring provinces, tightening up relationships in the process while allowing them to show their potential and to join charity activities together.
The revenue from the contest, minus the incurred expenses, will be donated to charities across Phuket and the nearby provinces.
STORY BY: Phuketify
Three injured in motorbike accident in Phuket Town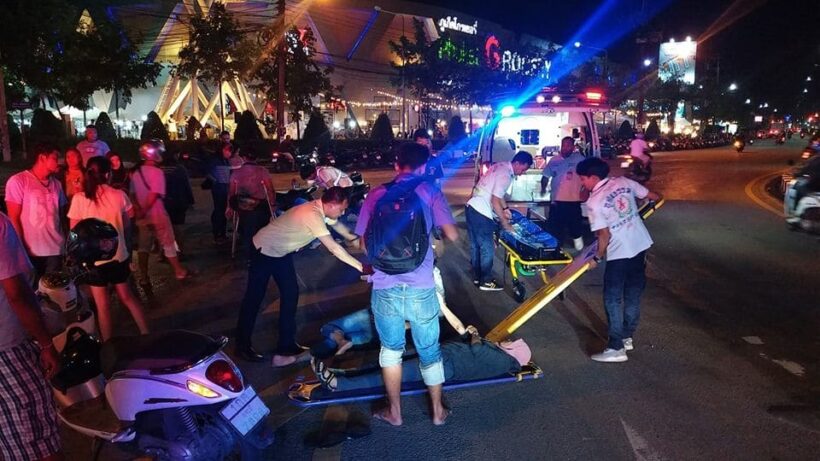 PHOTOS: Phuket Volunteer Rescue
Three people sustained injuries in a motorbike accident last night at Nimit Circle in Phuket Town, on the east of Phuket. The roundabout has eight lanes of traffic feeding into the same circle of traffic.
Emergency responders were notified of the accident at 'Seahorse Circle' at 9:05pm last night.
Phuket Volunteer rescue workers arrived to find two damaged motorbikes with three people injured. They were all taken to Vachira Phuket Hospital.
Police are continuing their investigation.
Hot wheels head for Thailand's south – 'Fast and Furious 9' cars arrive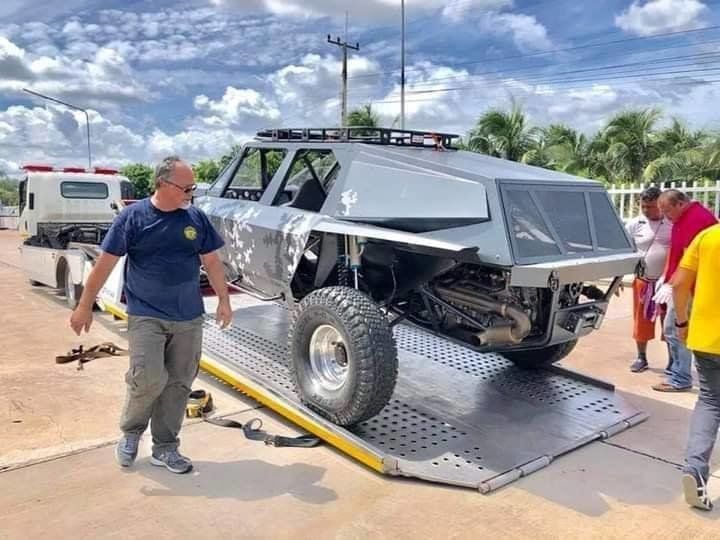 Cars for the filming of the 9th iteration of the Fast & Furious film franchise have arrived in Krabi (lots of pics below).
An auto parts supply firm in Krabi, with some inside knowledge of the production schedule for the new film, has posted photos of some of the vehicles that will likely be part of the filming when it starts next month.
The producers of 'Fast & Furious 9' are spending 340 million baht in the south, including Krabi, Phang Ngan and Phuket, using local crews as support.
Local Thai production manager, Piya Pestonji, met last week with Kitibadee Prawit, the Governor of Krabi, to discuss logistics with the Tourism Authority of Thailand Krabi Office boss, Apichai Aranyik.
The Krabi governor said at the time that 'Fast and the Furious 9' is hoped to be a "great advertisement for the nature, culture and history of the kingdom".
Someone should sit the southern governor down and show him a few of the films which showcase illegal street racing, fast and dangerous driving action sequences and criminal activity being portrayed as 'good guys'! But seeing the landscape of Krabi and Phang Nga floating past in some of the action will be well worth seeing.
Tony Jaa, the popular Thai action star, appeared in 'Fast & Furious 7' taking on Paul Walker.