Phuket
Phuket provides easy access to tech-diving world with PADI Tec Xplor Day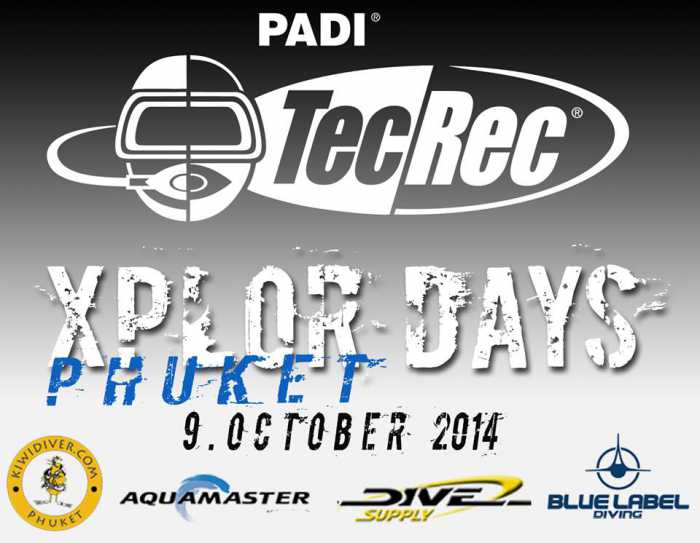 PHUKET: All divers in Phuket and the surrounding regions are invited to get a taste of the technical diving world with the PADI "Tec Xplor Day" on October 9.
Kiwidiver, Blue Label Diving, Aquamaster and Dive Supply will have rebreathers, sidemounts and twin tank setups available for participants interested in "tech rec".
The technical diving community has a reputation around the world for being inaccessible and intimidating – whether that reputation is deserved is neither here nor there, as this event will open the doors to those who were hesitant to strap on something other than a single tank of air or make the plunge past 40 meters.
"We are holding the event to bring tech diving closer to the general diving community and to dispel many of the common misconceptions about tech diving by providing accurate information and allowing participants to use the equipment during 'try dives'," Andy Auer, PADI Thailand West Coast regional manager, told the Phuket Gazette.
The event will be held at Kata Big Rock pool and runs from 9am to 4pm.
— Isaac Stone Simonelli