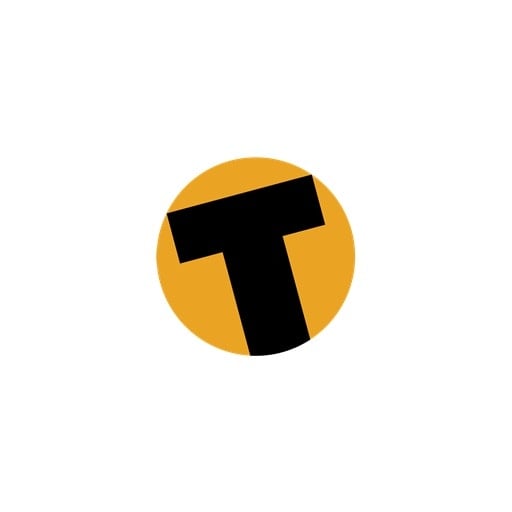 Phuket NEWS Hound
– A daily digest of news from around the world compiled by Gazette editors for Phuket's international community
PHUKET: Around 700 service people in Phuket, comprising drivers of taxis, tuk tuks, motorbike taxis, and other vehicles for hire, along with their family members, were vaccinated against the A H1N1 virus earlier this week.
The free inoculations were provided by Patong Hospital on Monday.
According to the National News Bureau of Thailand, the move was part of the hospital's safety measures which recognize that people in the hospitality and service industry are exposed to many tourists who may be carrying the virus from abroad. And giving them immunity means safety for others, the hospital says.
Official figures show that around 6,000 people in Phuket have been vaccinated to date this year.
Hainan to challenge Phuket
Peoples daily
Hainan, China has a sun-kissed coastline and numerous clean and empty beaches, "on a par with the shores of Phuket," and life is cheaper in Sea (hai) South (nan).
School fees are half of those in Beijing, and rent for a two-bedroom apartment is approximately 1,600 yuan ($235) a month.
And you can get around in the three-wheeled san lun che far more cheaply than the infamous tuk-tuks of Phuket.
There aren't the same professional opportunities there for expats as there are in China's bigger cities or Phuket, though, but there will be when Hainan's international tourism campaign springs into action, the people's government says.
Phuket attractions closed

National News Bureau of Thailand
The National Park and Wildlife Department has announced the annual closure of the Surin and Similan islands in the Andaman Sea from this month until October 30.
The islands, located off Phang-nga province, are a major attraction for Phuket's legions of tourists, particularly divers, recreational boaters and sightseers.
Similan National Park Chief Panumas Samsrineam said the closure covers all visits and accommodation. The closure enables natural revitalization for the resources there, he says.
The Similan Islands are soon to be proposed for addition to a "tentative list" of World Heritage sites.
The islands will re-open on November 1 as Phuket moves out of the current monsoon season.
Meanwhile, Phang-Nga Governor Yiumsuriya Palusuk suggests that tourists divert to Phang-Nga Bay as it is sheltered and can be visited all year round.
And Phuket island itself, as well as its many satellite islands, are also a viable option for tourists in the area, he notes.
Dog Conch at risk in Phuket
National News Bureau of Thailand
12,000 Dog Conch (or 'Wing Shells') have been released into the sea at Phuket's Paklok Bay, where sea grass grows.
The activity was carried out under the Marine and Coastal Resources Conservation department to increase the number of Dog Conch.
The effort also aims to preserve and encourage the fertility of the ecological system there.
According to Paitoon Panchaipum, Director of the Marine and Coastal Resources Conservation Centre, the population of Dog Conch is declining as they are cash crop animals and caught for sale by local fishermen.
He asks local fishermen not to catch baby dog conch as Phuket needs mature females for breeding, and the area with sea grass is suitable for them to breed, he says.
New violence in Bangkok

BBC
A Thai policeman has been killed and another wounded in a drive-by shooting in the capital, Bangkok police say.
The attack occurred in the Silom financial district, close to the area where red-shirt opposition protesters have been barricaded.
A number of blasts in the same area later wounded another four policemen.
The violence came as a two-month-long stand-off continued with protesters rejecting a government offer to dissolve parliament in September.
The policeman killed last night died in hospital after being shot in the stomach, spokesman Pongsapat Pongcharoen told AFP.
He said one civilian was injured in the attack.
Police said the blasts later appeared to have been caused by grenades, but there is no confirmation as yet.
CIA sees red

Asia Times Online
During Thailand's political protests, US officials met with numerous red shirt or UDD co-leaders, to impress on them Washington's perception that the UDD has provoked a lot of violence, and was not a peaceful movement.
UDD spokesman Boonracong said that a US official had "incredible details" of recent violence that he believed was gathered by the "CIA and other on-the-ground informants".
He said that US officials claimed the UDD had rigged compressed gas tanks to be used as bombs and stockpiled automatic weapons in nearby buildings – claims Boonracong characterized as "total bunk".
"The [US] ambassador has apparently made up his mind that we have become an army," said Boonracong, adding: "The US Embassy is not as neutral as they say they are."
Paedophile jailed
AFP
A Canadian pleaded guilty to organising trips to his home in Thailand for men to have sex with young boys, US officials said.
John Wrenshall, 63, pleaded guilty in a US district court in New Jersey to "conspiracy to engage in sex tourism, conspiracy to produce child pornography, and distribution of child pornography", the US Department of Justice said in a statement.
Wrenshall "admitted that from at least … January 2000, he arranged trips to his home during which US citizens and others paid him to engage in sexual acts with Thai boys," the statement read, citing court documents.
— Gazette Editors
Keep in contact with The Thaiger by following our
Facebook page
.
Never miss out on future posts by
following The Thaiger
.
"Open the borders, safely", Bill Heinecke, Minor International interview – VIDEO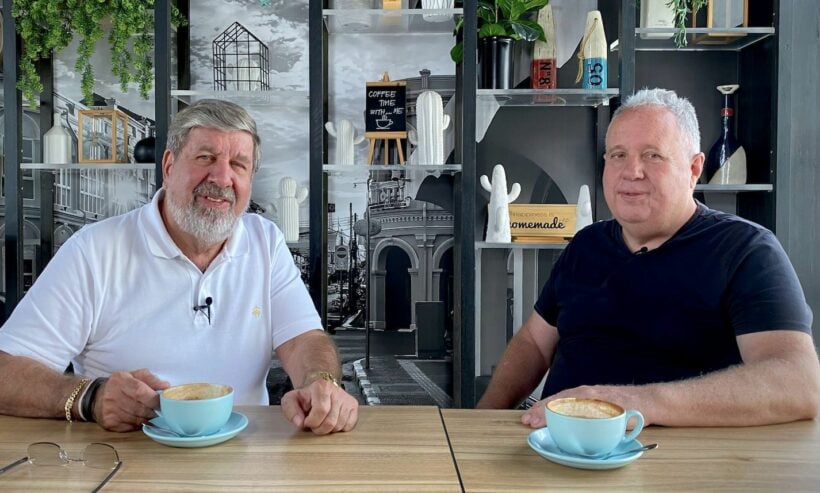 Bill Heinecke speaks to Bill Barnett. The two heavy-hitters of Thailand's hotel and hospitality sector, mull over the current Covid situation and the reopening of Thailand's borders to some form of tourism. Bill Heinecke is the Chairman and Founder of Minor International.
Bill Barnett is the Managing Director of c9hotelworks.com
Now the Thai government has approved the special long-term tourist visa scheme (STV), hoteliers are remaining skeptical about reopening due to the lack of clarity in the recent announcement, which will reportedly take effect next month. The president of the Thai Hotels Association's southern chapter says more hoteliers will consider reopening if the government gives further information about the plan in terms of prospective markets, arrival dates, origin countries, and flights.
Such details would allow hotels to prepare themselves ahead of time to offer services as alternative state quarantine premises as at least 60 hotels in Phuket are awaiting approval to operate such facilities.
Keep in contact with The Thaiger by following our
Facebook page
.
Never miss out on future posts by
following The Thaiger
.
Now they're coming… Special Tourist Visa flight set for Tuesday – Tourism and Sports Minister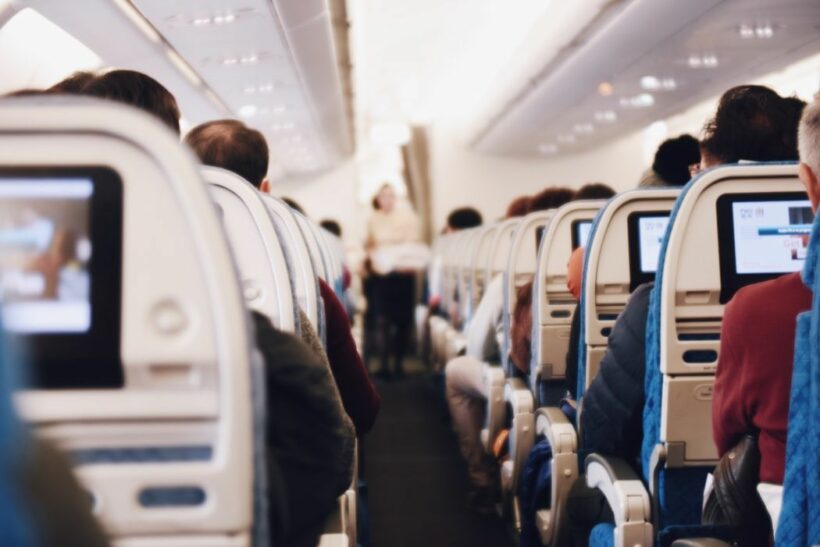 After much confusion and a few apparent 'misunderstandings', Chinese tourists on the Special Tourist Visa will actually arrive on October 20 and 26. At least that's what Tourism and Sports Minister Phiphat Ratchakitprakarn says, according to the Bangkok Post. The first group is said to arrive 4 days from now in Bangkok (if they actually applied for the visa this time).
Reports circulated for weeks about a flight of 120 to 150 tourists set to arrive in Phuket on October 8 from Guangzhou, China. An announcement was made shortly after the flight was due to arrive with Tourism Authority Governor Yuthasak Supasorn saying "administrative issues" had caused the delay.
It was later reported that no one from Guangzhou had actually applied for the visa and it was all just a misunderstanding after the Tourism Authority of Thailand reportedly passed off a list of those "interested" in the visa as actual applications.
This time, the Post is reporting the first group of 120 tourists from Guangzhou will arrive at Bangkok's Suvarnabhumi Airport on Tuesday. Another group of 120 tourists, also from Guangzhou, will arrive on October 26, but the Post didn't say where that flight will land.
It's apparently the same group that was planned to arrive in Phuket on October 8, but the minister claims the trip was postponed due to the Vegetarian Festival which is planned to run until October 25. Both the Phuket governor and National Security Council secretary general had claimed the festival was the reason for the delayed flight and was intended to ease fears of Covid-19 for the festival-goers coming in from the rest of Thailand.
Even though the new long stay tourist visa is good for 90 days, and can be renewed twice, the tourists will only stay in the country for 30 days, with 14 of those days in quarantine. Phiphat says the Tourism Authority of Thailand will find activities to keep the tourists occupied while in quarantine.
The visitors will be the first international tourists after a 6 month ban to prevent the spread of Covid-19. Thai officials have been discussing plans for months about how to safely reopen borders to revive the country's economy which is heavily driven by the tourism industry. Officals are now talking about cutting down the mandatory time for quarantine from 14 days to 7 days to help entice people to visit.
SOURCE: Bangkok Post
Catch up with the latest daily "Thailand News Today" here on The Thaiger.
Keep in contact with The Thaiger by following our
Facebook page
.
Never miss out on future posts by
following The Thaiger
.
Phuket to host Cabinet meeting to review proposals for reviving local economy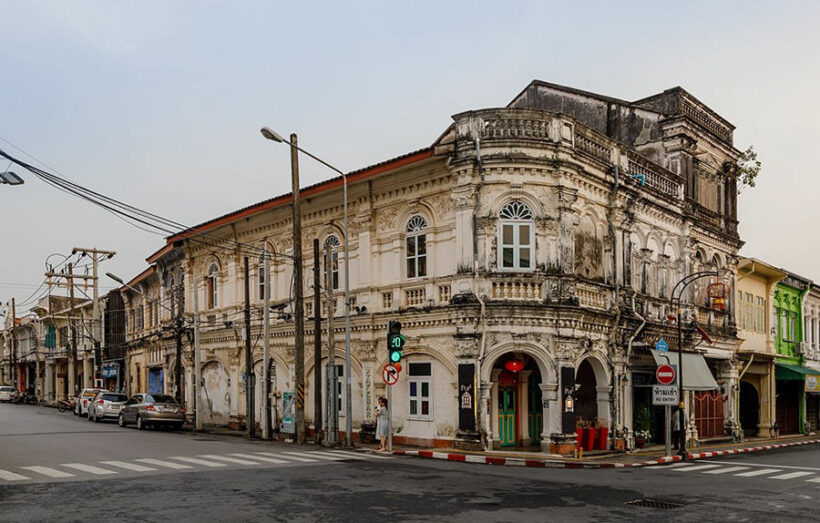 Government officials are to hold a Cabinet meeting in Phuket on November 2 and 3, when they will meet with local authorities and business owners to hear their suggestions on re-igniting the province's decimated economy. Phuket has been hit particularly hard by the country's borders being shut since late March, with the absence of international tourists dealing a hammer blow that some say will be felt for years to come.
The Bangkok Post reports that, prior to the Covid-19 pandemic, the province would generate over 400 billion baht in tourism revenue each year. Now, data from the Phuket Area Revenue Office shows that, between January and August, year on year tax revenue from the province has plummeted by over 46%.
In preparation for the November meeting with central government officials, Governor Narong Woonsiew has met with local business leaders. Narong says Phuket is currently completely reliant on domestic tourism, with the local economy devastated by the fallout from Covid-19 and the loss of internationals tourists. He says the government understands the difficulties being faced by the province and has chosen to have a Cabinet meeting there for that reason. He adds that he would like Bangkok officials to ask state agencies to hold meetings and conferences in Phuket, as one way of helping the local economy.
"Phuket is grateful that it is the Cabinet's venue of choice. This gives us hope for economic recovery. We have experienced many economic hardships before, and we are discussing what to propose as immediate and long-term solutions to the Cabinet."
Phuket is still hoping to welcome its first international tourists in over 6 months, under the new Special Tourist Visa scheme. The programme was officially launched on October 1, however, nobody seems sure when the first lot of foreign visitors availing of the visa are set to arrive. The much-talked about arrival of between 120 and 150 Chinese visitors, which was supposed to take place this month, turned out to be all for nothing, when it was revealed not a single Chinese national applied for the STV.
Nevertheless, Governor Narong says he expects the province to re-open for international tourism from October 25. That's just over a week away. He adds that he would like PM Prayut Chan-o-cha to test Phuket's readiness for managing STV arrivals, by undergoing all the procedures the province has put in place. He says the role-play could be filmed and used to increase tourists' confidence that Phuket is well-equipped to prevent a resurgence of Covid-19 on the island.
SOURCE: Bangkok Post
Keep in contact with The Thaiger by following our
Facebook page
.
Never miss out on future posts by
following The Thaiger
.