Phuket bemused as protests fizzle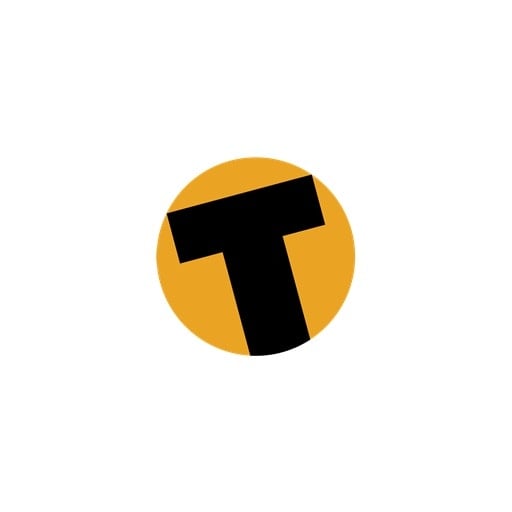 Phuket NEWS Hound
– A daily, pocket-sized packet of news from around the world, compiled by Phuket Gazette reporters for foreigners who want it short, sharp and straight to the point.
PHUKET: The mass anti-government rally in Thailand appears to be losing steam. Tens of thousands have returned to their farms. They drew nowhere near the promised million protesters. But according to The Star Online, Thaksin's red-shirted protesters, vilified as a thuggish mob after their street insurrection in Bangkok in 2008, may have regained some credibility as a non-violent political movement.
"The size of the protest, the show of emotion and discipline, has been impressive, and Thai people will have got the message quite strongly," said Chris Baker, a Thailand-based author.
Meanwhile, a tiny contingent of less than 1,000 red shirts from Phuket remains in Bangkok, with the vast majority of Phuket people, like their compatriots throughout Thailand, bemused by the ghoulish and increasingly irrelevant antics of the red fringe skulking the capital.
The New York Times observes that Deputy PM Suthep Thuagsuban echoed the feelings of many educated Thais when he said that the blood protests had "sent a message to the world that some sections of the Thai populace are crazy about black magic, which is unscientific and uncivilized."
Thai investors unfazed by protests
Business Week
Thailand's baht and the benchmark SET Index of shares both rose to their highest level since June 2008, buoyed by inflows of foreign capital as anti-government protests remained peaceful.
"Investors have been buying the baht and stocks as nothing serious has happened," said Tetsuo Yoshikoshi, a senior economist at Sumitomo Mitsui Banking Corp. Overseas investors bought $38 million more of Thai shares than they sold yesterday, a 16th day of net purchases, boosting inflows this year to $597 million, according to stock exchange data.
Kim Eng Securities Pte said, "Local institutions are becoming increasingly confident that Thai politics will not interfere with the economy… the Thai stock market should move higher as liquidity continues to pour in."

Elderly tourists like Phuket
New Straits Times
As is evident in Phuket, senior citizens are important to tourism. From Thailand to Germany, the gray-haired segment makes up a lucrative and fast-growing opportunity in the travel industry, with deep pockets, disposable income and free time, said Sybille Zeuch of the German Tourism Federation (DRV) at last week's ITB in Berlin, the world's biggest trade fair for the multi-billion-dollar global holiday industry.
"They have strong purchasing power, are interested in culture and are accustomed to travel," she told AFP.
The elder tourists have little fear when it comes to choosing faraway locations for their holidays, agreed Thomas Graune, founder of German firm Studios, which offers cultural trips for the 50 to 60 crowd. "These people have increasingly exotic tastes. They've already seen Italy and Greece. Now they want to go to Ethiopia, Yemen or China," he said.
Phuket: better value for money
New York Times
Major United States hotel chains are aggressively expanding into Asia, including Thailand, looking to create new options for travelers looking for familiar brands abroad. These chains tend to deliver more value at a cheaper rate abroad. For example, in Thailand, Courtyard hotels offer a free Children's Club with a mini movie theater, science lab, pool table and video games, on top of the usual hotel pool with water slides. At the same time, prices are comparable if not cheaper than the United States counterparts that don't offer all the extras.
The Courtyard Boca Raton in Florida, for example, was recently listed on the Marriott Website as $129 a night for a one-night stay in early April. The Courtyard Phuket at Kamala Beach: $110 a night.
Fish smuggler caught in Phuket
fishchannel.com
Hundreds of illegally caught aquarium fish were seized from a house in Phuket, Thailand. The owner of the house hired local fishermen to catch the fish with cyanide in coral reefs around the islands of Ko Racha and Ko Khai. Two hundred corals, 400 tropical fish and other animals were found in tanks throughout the house, some sick with cyanide poisoning.
The owner of the house told police he was going to smuggle the animals into Chiang Mai in northern Thailand to sell to collectors. He has been charged with possession of a protected species without permission from the Ministry of Natural Resources and Environment.

Phuket doing its part
Bangkok Post
Bangkok expects to cut its electricity use by 2,000 megawatts during the global "Earth Hour" energy-saving campaign to be held on March 27, Deputy Governor Pornthep Techapaiboon says. Mr Pornthep yesterday said Bangkok and Phuket would join the 2010 Earth Hour along with 4,000 cities in 84 countries.
— Gazette Editors
Keep in contact with The Thaiger by following our
Facebook page
.
Never miss out on future posts by
following The Thaiger
.
4 billion baht medical hub planned for Phuket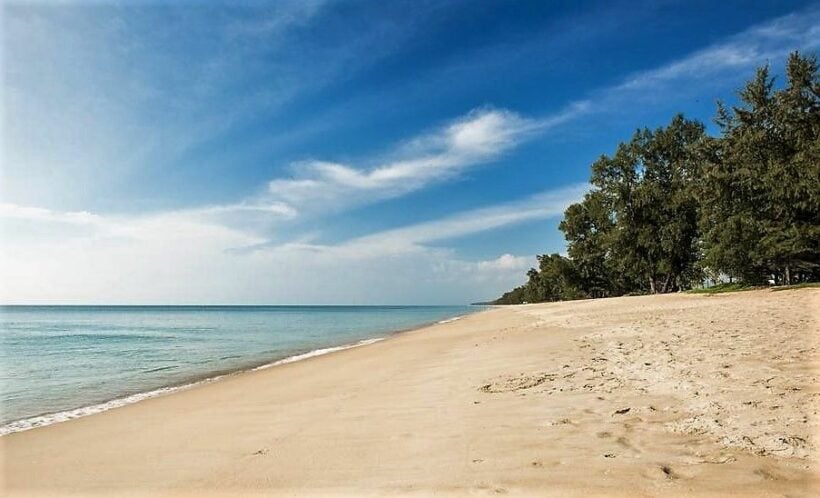 Phuket officials are setting aside around 4 billion baht to transform medical tourism in the southern province of Phuket, by developing a state-of-the-art treatment hub in the north of the island. The Bangkok Post reports that the Treasury department is planning to give the Public Health Ministry permission to use 141 rai of government land in the sub-district of Mai Khao, close to Phuket International Airport. It's not the first time the proposal has come to light.
The concept is gathering support as Phuket battles to diversify its attraction beyond a tropical holiday island.
The aim is to develop Phuket as a world-class health and wellness destination, with facilities that will attract medical tourists from all over the world, as well as providing a high standard of treatment to the local population. It's understood the facility will provide a full range of health services, including long-term care, and hospice and rehabilitation services.
The island already has a well-developed medical tourism market, but has been based around local hospitals and clinics linking up with foreign marketing companies in the past. "The International Medical and Public Health Service" has been conceived to create more long term financial security and diversification, and value-added tourism in Phuket, as the island has taken a heavy financial hit over the past 7 months.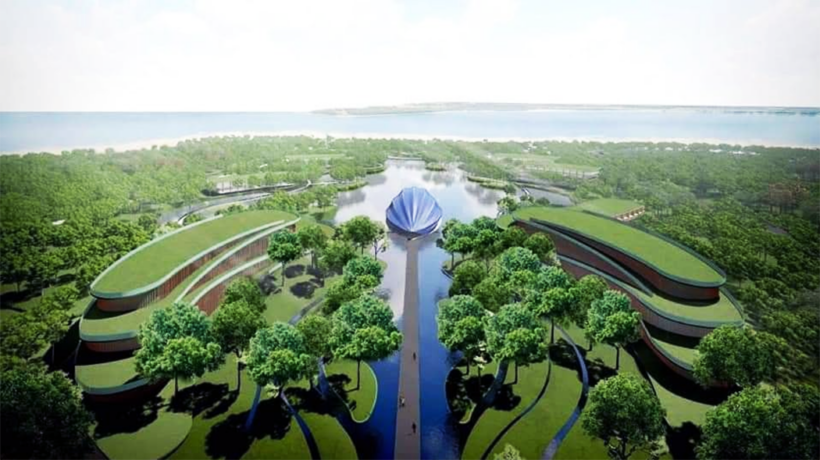 PHOTO: Phuket Andaman News
The plan was first suggested in 2017, by then governor, Noraphat Plodthong and confirmed by the director of Phuket's Vachira Hospital, Dr. Chalermpong Sukontapol, in July. At that stage, the estimated budget was 3 billion baht. The director-general of the Treasury department, Yuthana Yimkarun, says the plot is being offered to the Health Ministry for free. The land is thought be worth around 1 billion baht.
Yuthana says the ministry will manage investment, with approximately 2 billion baht required for the first stage of the project. Construction of the facility is expected to be completed over 2 years.
Meanwhile, it's understood that unused government land that is currently managed by various government agencies may be moved under the remit of central government, with a view to increasing its worth. According to the Bangkok Post report, just 4% of government land is directly managed by the Treasury. The other 96% is controlled by various government agencies. Yuthana says the plan is to increase the percentage of state-owned land under the Treasury's management to 10% within 2 years.
SOURCE: Bangkok Post
Keep in contact with The Thaiger by following our
Facebook page
.
Never miss out on future posts by
following The Thaiger
.
"Open the borders, safely", Bill Heinecke, Minor International interview – VIDEO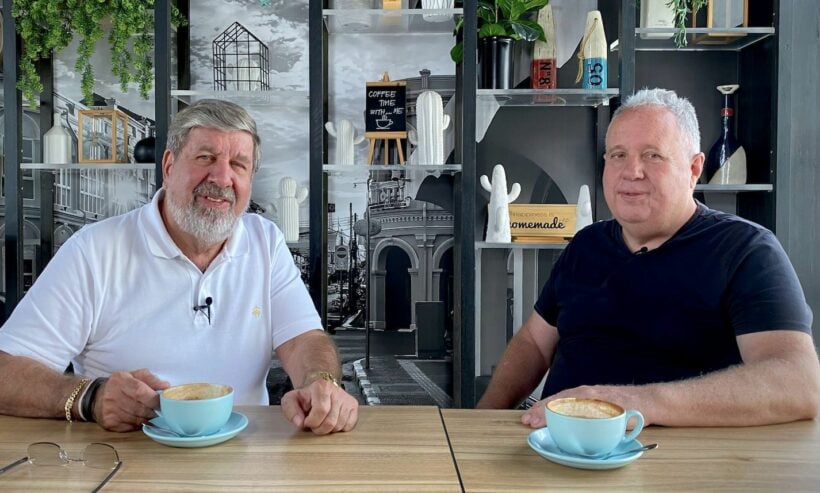 Bill Heinecke speaks to Bill Barnett. The two heavy-hitters of Thailand's hotel and hospitality sector, mull over the current Covid situation and the reopening of Thailand's borders to some form of tourism. Bill Heinecke is the Chairman and Founder of Minor International.
Bill Barnett is the Managing Director of c9hotelworks.com
Now the Thai government has approved the special long-term tourist visa scheme (STV), hoteliers are remaining skeptical about reopening due to the lack of clarity in the recent announcement, which will reportedly take effect next month. The president of the Thai Hotels Association's southern chapter says more hoteliers will consider reopening if the government gives further information about the plan in terms of prospective markets, arrival dates, origin countries, and flights.
Such details would allow hotels to prepare themselves ahead of time to offer services as alternative state quarantine premises as at least 60 hotels in Phuket are awaiting approval to operate such facilities.
Keep in contact with The Thaiger by following our
Facebook page
.
Never miss out on future posts by
following The Thaiger
.
Now they're coming… Special Tourist Visa flight set for Tuesday – Tourism and Sports Minister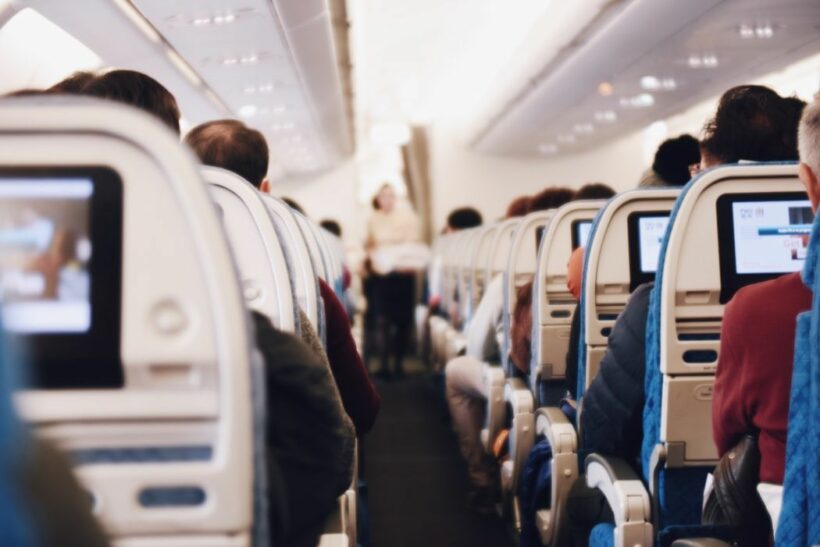 After much confusion and a few apparent 'misunderstandings', Chinese tourists on the Special Tourist Visa will actually arrive on October 20 and 26. At least that's what Tourism and Sports Minister Phiphat Ratchakitprakarn says, according to the Bangkok Post. The first group is said to arrive 4 days from now in Bangkok (if they actually applied for the visa this time).
Reports circulated for weeks about a flight of 120 to 150 tourists set to arrive in Phuket on October 8 from Guangzhou, China. An announcement was made shortly after the flight was due to arrive with Tourism Authority Governor Yuthasak Supasorn saying "administrative issues" had caused the delay.
It was later reported that no one from Guangzhou had actually applied for the visa and it was all just a misunderstanding after the Tourism Authority of Thailand reportedly passed off a list of those "interested" in the visa as actual applications.
This time, the Post is reporting the first group of 120 tourists from Guangzhou will arrive at Bangkok's Suvarnabhumi Airport on Tuesday. Another group of 120 tourists, also from Guangzhou, will arrive on October 26, but the Post didn't say where that flight will land.
It's apparently the same group that was planned to arrive in Phuket on October 8, but the minister claims the trip was postponed due to the Vegetarian Festival which is planned to run until October 25. Both the Phuket governor and National Security Council secretary general had claimed the festival was the reason for the delayed flight and was intended to ease fears of Covid-19 for the festival-goers coming in from the rest of Thailand.
Even though the new long stay tourist visa is good for 90 days, and can be renewed twice, the tourists will only stay in the country for 30 days, with 14 of those days in quarantine. Phiphat says the Tourism Authority of Thailand will find activities to keep the tourists occupied while in quarantine.
The visitors will be the first international tourists after a 6 month ban to prevent the spread of Covid-19. Thai officials have been discussing plans for months about how to safely reopen borders to revive the country's economy which is heavily driven by the tourism industry. Officals are now talking about cutting down the mandatory time for quarantine from 14 days to 7 days to help entice people to visit.
SOURCE: Bangkok Post
Catch up with the latest daily "Thailand News Today" here on The Thaiger.
Keep in contact with The Thaiger by following our
Facebook page
.
Never miss out on future posts by
following The Thaiger
.