Phuket
Phuket bars asked to abstain for Buddhist holiday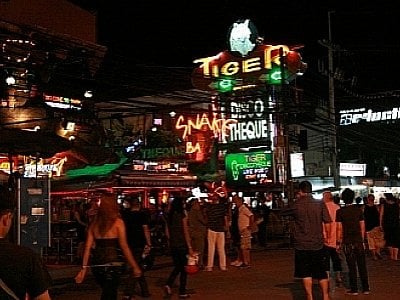 PHUKET: The Phuket Provincial Police have requested that all nightlife entertainment venues refrain from selling alcohol this weekend out of respect for Asarnha Bucha Day on Friday and the start of Buddhist Lent (Khao Phansa) on Saturday.
Capt Thapakorn Hanumard told the Phuket Gazette that such venues are not legally obliged to close, but are being asked not to sell alcoholic beverages on both days to show respect for two of the holiest days in the Buddhist calendar.
The last of the five precepts that form the basis of Buddhist morality is to avoid alcohol and other intoxicating substances.
The request has been well adhered to by local publicans in years past.
However, this year's two-day de facto ban will hit venue owners particularly hard.
It not only falls on a weekend, but comes just two weeks after the alcohol-free general election and the early voting that preceded it on June 26.
This will make it the third weekend out of four that alcohol sales will be either legally banned or advised against by authorities.