Phuket Sports: PTT Rayong 'Fire Power' douses Phuket FC in league cup match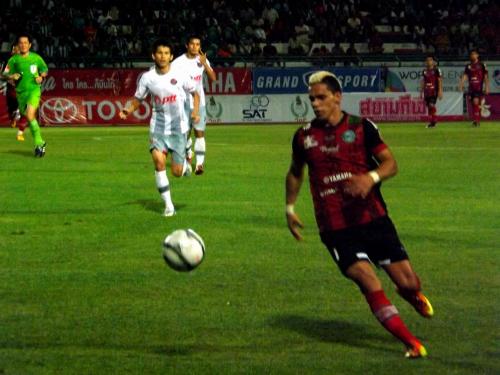 PHUKET: A late added-time goal, was enough for the PTT Rayong "Fire Power" to douse Phuket FC's Toyota League Cup ambitions in a closely fought match last night in Phuket Town.
Played in front of about 4,700 fans at Phuket's Surakul Stadium, the cup match between the two Yamaha One League (YL1) teams yielded the same score-line the last time these two sides met last year.
The match's only goal was scored by Rayong's speedy Ivorian striker, Amadou Ouattara, who came off the bench in the second half.
"I wasn't expecting to play today, but it worked out good for us in the end," a euphoric Amadou told the Phuket Gazette after the match.
Both sides enjoyed a number of chances, and despite the visitors advancing, the home team's Brazilian star striker Luiz 'Dudu' Eduardo was honored "Man of the Match".
Dudu, who had more scoring chances than anyone else, commented: "Even though I was awarded Man of the Match, I'm quite sad… It was our side who attacked more and had more chances tonight. I want to say sorry to all the fans, and that now we will really focus hard on getting promoted to the Thai Premier League."
Phuket FC Head Coach Paniphon Kerdyaem remarked: "The result is regrettable as we missed out on several scoring chances. They [PTT Rayong] deserve credit as they were a strong team and we were unable to beat them this time.
"I also want to give praise to our players. We made a mistake and let our guard down in extra time, but other than that, did our best."
On the more cheerful end of the pitch, PTT Rayong Head Coach Noppaporn Eksatra said: "We were underdogs. Our team was not in the best form today. Phuket FC came at us with everything, but we had good team spirit. Luck does play a part in football sometimes and today we were lucky."
Phuket FC will now focus their efforts back on the YL1 2013 season, with their next match on the road next Sunday against TTM (Thai Tobacco Monopoly) Lopburi.
TTM Lopburi were relegated from the TPL last year (as TTM Chiang Mai).
The match will be played on Sunday, March 31. Although initially set to take place in Lopburi (at 4pm), the Gazette has learned that the game has been switched to a pitch located off of Khlong 6, just north of Bangkok in Rangsit, Pathum Thani province.
For a full report of last night's match here in Phuket, as well as confirmation details, pick up a copy of the Phuket Gazette on newsstands on Saturday, March 30. Digital subscribers will be able to download that week's issue anytime after 6pm on Friday, March 29. To do so, or to download any other issue of the Phuket Gazette, click here.
— Steven Layne
Keep in contact with The Thaiger by following our Facebook page.
Never miss out on future posts by following The Thaiger.
2 shot dead at Phuket Bus Terminal Saturday night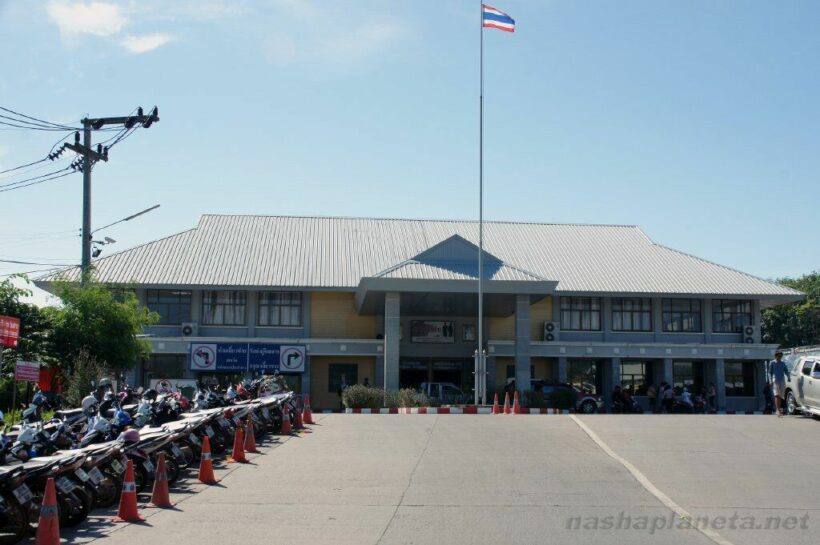 Police say 2 men were gunned down at the Phuket Bus Terminal by a colleague at the terminal along the stretch of Thepkasattri road heading into Phuket Town last night. The incident happened at about 10:15pm with the local police chief arriving along with medical staff from Vachira Hospital shortly after the incident.
60 year old Wian Iadchuthong, the alleged gunman, was waiting to surrender at the scene when police arrived. Police say Wian appeared to be drunk and told them he had a serious argument with the 2 men and decided to take their lives with the gun. Police say they found 50 year old Yod Sae Lee lying on the ground in front of a taxi service stand, badly wounded. He was given CPR before being rushed to Vachira Hospital where he was pronounced dead.
54 year old Prakob Chuthong was also found lying dead by the counter of a 24 hour car park service kiosk. Police say he had been shot 2 times, once in the left side of his head and once in his left rib cage, according to Bangkok Post.
Witnesses say before the shooting, Wian was quietly drinking alone. But after getting drunk, he walked to the counter of the car park service kiosk and allegedly fired 2 shots from a 9mm gun at point-blank range, killing Prakob instantly. Wian then ran towards Yod, who was sitting in front of the taxi service stand. Yod saw Wian coming at him with the gun and he ran away to 1 side of the terminal building, only to be intercepted by Wian who allegedly fired 5 shots. Yod was hit 1 time in the head, 2 times in the torso and 2 times in the legs. Yod was also rushed to Vachira Hospital where he later died.
An initial police investigation found that the 3 were close colleagues at the workplace, but often engaged in heated fights over motorcycle taxi and taxi services at the bus terminal.
SOURCE: Bangkok Post
Keep in contact with The Thaiger by following our Facebook page.
Never miss out on future posts by following The Thaiger.
Phuket lifts mandatory quarantine restrictions for 'high risk' arrivals. But were they ever applied?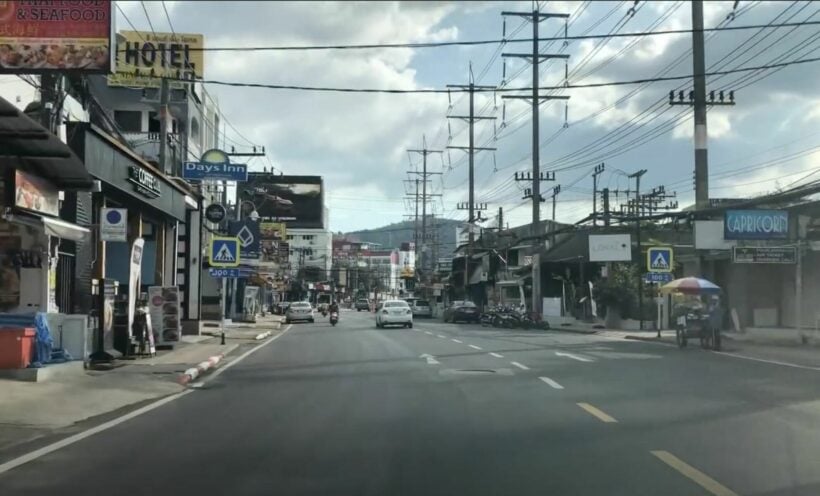 Culminating 2 weeks of mass confusion over the apparent mandatory self-quarantine for arrivals to Phuket from Bangkok and other high risk provinces, Phuket's provincial communicable disease committee has agreed to lift the mandatory 14 day quarantine "to help boost the local economy hit by the Covid-19 pandemic".
But for the vast majority of arrivals from Bangkok (DMK and BKK) to Phuket there wasn't even any mention of quarantine. Over the past 2 weeks, since Phuket's Governor released a 3 page announcement about new restrictions for the island, people have mostly been coming and going as usual. The only additional impediments were all arrivees having to download and fill in the Mor Chana app and registering with gophuget.com.
In 2 weeks not a single person has reported to The Thaiger that they had been forced to self-quarantine. Last night, when checking in at Suvarnabhumi airport for a Thai VietJet flight to Phuket, the person at the Check-In counter told the passenger (we'll call them Mic to protect their identity) they would have to serve 14 days in state quarantine upon arrival in Phuket. Mic, surprised, asked for some sort of confirmation of this from airline management or information from the Phuket Provisional officials. None was forthcoming. Nothing more was said or communicated to the passengers.
When the plane landed in Phuket officials checked that passengers had completed the Mor Chana app and scanned their phones after they'd completed the gophuget.com registration. And that was it. No mention of quarantine.
The situation has been repeated by other Thaiger staff over the past 2 weeks as well, but without any mention of quarantine during the check-in or boarding procedures with various airlines. In all cases they flew from Suvarnabhumi or Don Mueang airports.
Phuket's Governor Narong Woonciew says the decision to ease the Covid-19 restrictions for visitors followed calls from the business community seeking to lure visitors to Phuket. (The Thaiger wonders if any of these officials had actually travelled over the past 2 weeks)
Local businesses met with provincial authorities on Friday proposing an end to the mandatory quarantine period "for people travelling from certain high-risk areas" in the hope of "stimulating the tourism industry". The proposal was less about stimulating and more about raising the industry from its current flatline.
But whatever mandatory quarantine they were asking to be lifted appears to be have been, at best, loosely applied anyway.
Phuket has has a triple hit. The first when the borders were closed in April and the international airport closed. The second was when December arrived, the start of the busy tourist high-season. The third was the new restrictions added 2 weeks ago in response to the 2nd wave of clusters that started on December 20, tripling the total number of Covid infections in the country in just over a month.
According to Bangkok Post, Sarayuth Mallum, president of the Phuket travel industry council, says… "strict disease control measures remain necessary to protect local people and tourists from contracting the virus".
Somehow, the mandatory quarantine requirement instructions never reached the airport officials. But, for now anyway, the "restrictions" have been lifted anyway. What was you experience arriving in Phuket over the past week? Were you asked to conduct a mandatory 14 day self-quarantine?
In the meantime the struggling domestic airlines have been forced to massively cancel or reschedule flights. Over the past 2 days most airlines only had 1 or 2 flights to and from Phuket and Bangkok, down from the 4 – 10 daily flights some airlines were offering.
More about the Mor Chana App here…
More about the direct effects on the island of Phuket…
SOURCE: Bangkok Post
Keep in contact with The Thaiger by following our Facebook page.
Never miss out on future posts by following The Thaiger.
Phuket national park officer fired over peeping Tom incident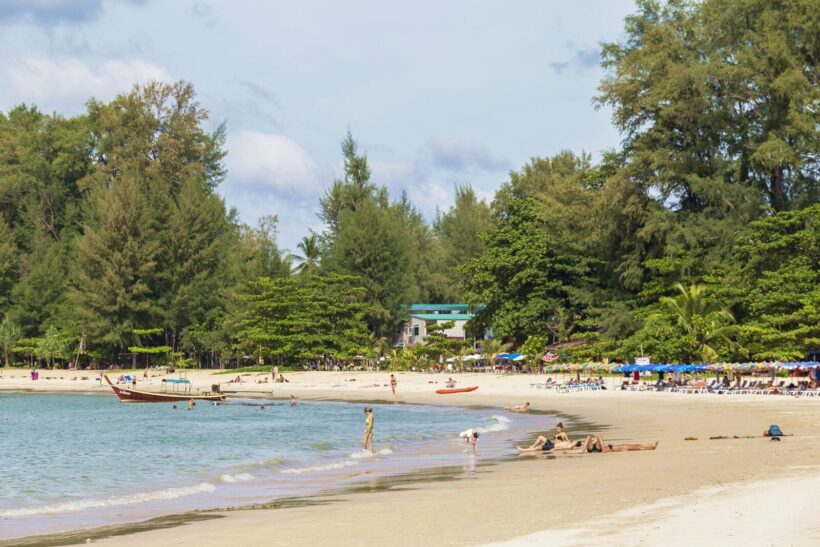 A national park officer has been fired after being accused of spying on a woman in the public toilet on January 17 at Phuket's Sirinath National Park. 28 year old Abdulrama Mahaderi, was accused by a woman named Sopita and her boyfriend Panupong Rungrueng of climbing a wall that separates the men's and women's sections of the toilet at Nai Yang beach in order to look at Sopita. Abdulrama allegedly also had his mobile phone in his hand.
Sirinath National Park Chief Pramote Kaewnam confirmed that an investigative committee had spoken to witnesses and determined that Abdulrama was guilty of "misbehaviour and improper actions."
Pramote confirmed that Abdulrama's employment contract was then terminated, effective last Wednesday, 3 days after the incident allegedly took place. On its Facebook page, the Sirinath National Park made a post about the incident.
"It has caused disgrace to the Department of National Parks, Wildlife and Plant Conservation and affected the image of the overall department."
Sura Lertthaisong of Sakhu Police confirmed that Abdulrama would be facing charges and that he was currently investigating whether a charge of "bullying in public" under Section 397 of the Criminal Code would be appropriate.
Abdulrama had previously posted on the official Sirinath National Park Facebook page that his understanding was that no charges would be pursued by Sopita and Panupong.
"The tourists told me that they did not want to press charges. They just told me that they did not want me to do anything like this again."
But after Panupong posted a photo of Abdulrama, detailing his alleged indiscretion on social media, others came forward with similar accusations.
"One group of women said that they were also spied on by this man on the toilet wall 2 months ago, but they did not report it and did not press charges – and the truth faded away as if nothing ever happened."
SOURCE: The Phuket News
Keep in contact with The Thaiger by following our Facebook page.
Never miss out on future posts by following The Thaiger.