Phuket Opinion: Stray dog 'final solution' should take a pounding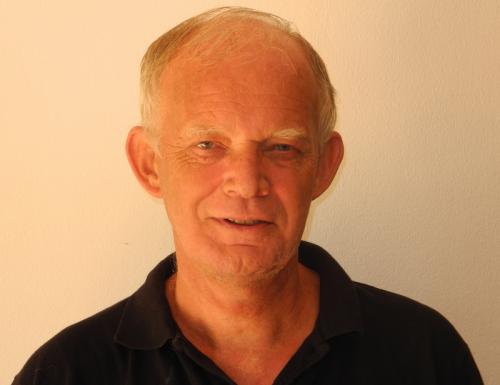 John Dalley is Phuket's well-known founder of the Soi Dog Foundation, a not-for-profit, legally registered charitable organization in Thailand, the United States, Australia, the UK, France and Holland. Here, Mr Dalley replies to Phuket Livestock Chief Weerasit Putthipairoj's public policy that strays should be rounded up from Phuket's streets and impounded.
PHUKET: In response to the comments made by Weerasit Puthipairoj, the chief of the Phuket Provincial Livestock Office (story here), the Soi Dog Foundation never has and never will pay anybody to feed stray dogs.
Certainly many local Thai people and some foreigners do to our knowledge feed stray dogs and cats at temples and other locations, but that has nothing to do with the foundation. SDF, however, does supply food to temples which care for large numbers of dogs.
Soi Dog Foundation sterilizes large numbers of animals on the island (nearly 50,000 in the past nine years), which has resulted in a clear reduction in overall numbers in most areas of the island.
As Dr Weerasit is new to Phuket, he would be unaware of the huge numbers of strays on Phuket nine years ago and the fact that the problem was spiraling out of control. In June 2012 SDF started its PUP program (Prevent Unwanted Puppies).
This program, which will run initially for two years, sees us holding mobile clinics systematically across the island, working in close cooperation with the island's local administrations, all of whom share our view that mass sterilization of both owned and stray animals is the only long-term solution in a country where euthanasia is officially not allowed.
We cannot make people have their pets desexed, but our target is to sterilize 20,000 dogs over the initial two years. In addition, all dogs that come to the clinics are vaccinated.
We believe that this will see the issue largely under control and require a maintenance program only.
If 80% of animals in an area are sterilized, then the population will decrease. That is a fact.
Removing sterilized dogs and dumping them in the dog pound is actually counter productive. Dogs are territorial by nature and keep other dogs out of their areas. Removing sterilized dogs simply opens up the area to new dogs that may not be sterilized and the problem starts all over again.
This view is shared by Dr Weerasit's superiors in Bangkok, where years of incarcerating stray dogs in huge dog pounds has had absolutely no effect on the stray population. The Livestock Department themselves are now moving toward mass sterilization in the capital as they can see it is the only solution.
The main issue is not people feeding dogs, but the garbage problem. Until all garbage is disposed of in dog-proof bins, this will always be an issue. Where there is a food source something will feed on it. If there were no dogs or cats on Phuket tomorrow, then an explosion in the rat population would most certainly occur.
Rabies
Dr Weerasit's claim that Phuket is rabies-free is extremely dangerous. Anybody bitten by a dog here in Phuket should have a course of rabies injections.
There have been no recorded cases of rabies in humans on Phuket for several years, in no little measure due to the fact that SDF has vaccinated most of the dogs. The Phuket Livestock Department, meanwhile, has allowed unvaccinated dogs and puppies from other provinces, where rabies is endemic, to pour onto the island for sale at markets and temple fairs. That puts us at risk.
It is illegal in Thailand to transport dogs across provinces without proper paperwork and evidence that the dogs have been vaccinated against rabies. Most puppies sold in Phuket come from puppy farms elsewhere and unsold puppies are inevitably dumped, fueling the stray dog problem and increasing the risk of rabies being introduced.
The World Health Oganization will never accept Phuket as being rabies-free whilst dogs from other areas are allowed onto the island.
Dr Weerasit did not mention what he will do to stop these dogs from coming onto the island.
Dogs impounded? Not well founded.
The statement that all stray dogs should be taken to the dog pound in Thalang is not well founded. By his own admission, the Livestock Office in Phuket does not have the budget to take care of the dogs and the dog shelter has a capacity of 400 animals.
To put all Phuket's stray and unregistered dogs into the pound would require that they be stacked several deep. SDF has offered to vaccinate and sterilize all the dogs in the pound as well as treat injuries. We have been denied access and reports from tourists and local Thai people who have visited there describe it as nothing more than a death camp.
Furthermore, puppies are being born on site. Interestingly the Deputy Director general of the DLD has offered SDF land if it will manage the dogs being confiscated from dog meat smugglers. SDF invested nearly 4 million baht on improving the Phuket pound but were then asked to leave as it was not appropriate for an NGO to operate a Government facility!
At the pound, dogs are fed when food is available and many have untreated wounds infested with maggots caused by fighting over food. The previous enlightened chief did make a decision to close the pound to new arrivals because of the conditions there and lack of funds.
The pound should be closed to new arrivals, the existing dogs be wherever possible adopted, and the remainder cared for by SDF. The pound should then be closed and demolished, as for such a place to exist is a blot on Phuket and it serves no useful purpose.
Man bites dog
The majority of dog bites come from uncontrolled, owned dogs. Stray dogs generally avoid human contact, but any genuine cases of aggressive stray dogs SDF will investigate and humanely euthanize the animal if it is found to be attacking people.
In the case of owned dogs attacking people, the victims must take it up with the authorities.
Many people do keep dogs and train them to be aggressive to protect their property. Dr Weerasit is correct in saying that many owners will not register their dogs and deny ownership to avoid legal claims in the event their dogs attacks somebody.
Plans to have all owned dogs microchipped and registered have been put forward on several occasions, but it has never worked.
Positive reinforcement

Sterilizing dogs does not generally change a dog's behavior. One reason local people do not want to sterilize a male dog is the belief that it will no longer protect their property. This is not the case.
After sterilization a male dog is less likely to roam in search of unsterilized females, but will protect his territory exactly as he did before.
An issue on Phuket is the increasing number of pit bulls bought for dog fighting and later dumped when of no further use to the owner.
Although pit bulls generally are not aggressive if trained correctly, these dogs are dangerous when trained for fighting.
Keep in contact with The Thaiger by following our
Facebook page
.
Top 10 predictions for Thailand 2020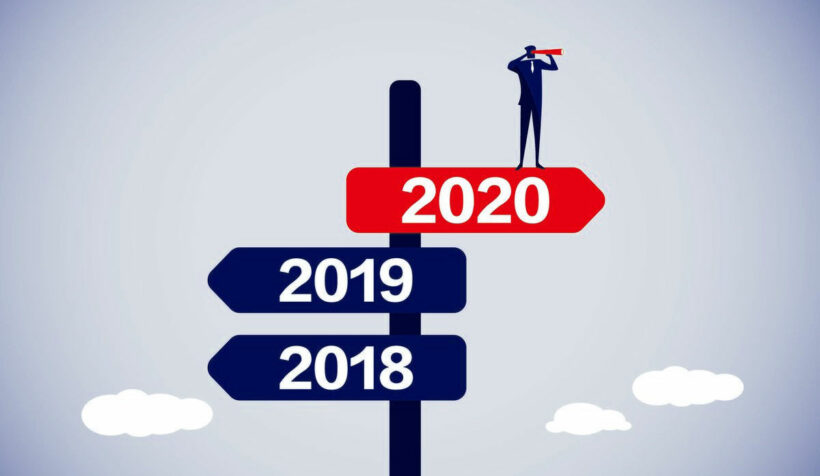 So what is in store for the Land of Smiles over the next 12 months? Will the tourists stay away? Will some big projects go ahead? Will the baht continue to soar? Will Thais take to the streets once again? We come up with our top ten predictions for the year ahead and invite your thoughts as well…
There will be more political unrest
Last year's March election did little to change the political landscape in Thailand. Following an 'election', followed by weeks of horse-trading and number-counting, a government emerged. Surprise, surprise, the same PM with most of the same faces in the leading roles. Add to this the 'selected' 250 Senate members, all hand-picked by the former NCPO ruling junta that had seized power in May 2014 in a bloodless coup against the elected Yingluck Shinawatra government.
As they say in Thailand… same, same but different. The political sleight of hand was enough to convince foreign government naysayers of the earlier coup to now legitimise the new flourishing of democracy in Thailand. Even the current Thai prime minister, affectionally known as "Uncle Tu", would gladly agree that the situation that exists now is a 'Thai-style' quasi-democracy that the (mostly) men in power claim is vital for the Kingdom's stability.
But even with a quasi democracy you can have dissenting voices and they will be heard more often and louder in 2020. This time the voices aren't rebellious street protests led by lone voices. In 2020 one of Thailand's most well organised and funded businessmen will lead the charge.
Thanathorn Juangroongruangkit missed becoming Prime Minister by mere votes when the lower house sat down and voted for the top job. Thanathorn's base is Thailand's younger voters, but also the many who were sick of the decades of Shinawatra vs Establishment vote-coup-vote cycles. Thanathorn is only 42 years old and in no rush. 2020 will see his Future Forward Party (which faces being disbanded by the Constitutional Court this month), or newer incarnations of the same thing, become a stirring voice of change in Thailand.
We certainly don't think there will be a coup in 2020 but there will be growing pressures on the new Government to perform. They start the year with their hands on the levers of a troubled economy. In fairness, most of the problems are not of their own doing. But the voters will wonder why their pockets aren't as full as before and the sitting Government will get the blame.
The Phuket Light Rail project will be scrapped
The 48 billion Phuket Light Rail/Tram/Train project has been pushed along by a few stoic public servants in Bangkok. Hatched during the time of the NCPO, the ambitious 60 kilometre tram service is still being mulled by the new government. It was certainly never requested or demanded by Phuket locals, and going by the planned route, it appears the instigators have never even been to Phuket.
The service would start at the airport (originally the plans were going to start the tram in Phang Nga), make its way out to Thepkasattri Road (the main north-south route), then follow all the way down to Phuket Town, and then along Chao Fah East road to Chalong circle – just about all the places tourists don't go. The planned route doesn't go anywhere near the busy west coast towns of Kata, Karon, Surin, Bang Tao, Kamala or Patong. Even worse, the tram would take up valuable space in the middle of the island's busiest road which needs more lanes, not fewer. Locals can't even start to imagine the three or four years of construction pain along the busy route.
Currently the project has been 'postponed' pending some "further reviews". We believe this is code for "we've actually visited Phuket and realise just about everything about the planned Light Rail is wrong". Standby for an announcement this year that the Phuket Light Rail project has been "shelved".
Thai Airways will be sliced up and sold
If you or I ran a business that produced massive amounts of losses, year on year, we'd now be driving taxis in Pattaya. No one would let us near the cash register ever again. Yet, the country's legacy airline Thai Airways has been dong precisely that. Haemorrhaging money with nary a change to a dated business model or ageing fleet. In 2019 Thai Airways lost 11 billion baht and the government funders must be wondering how long they can keep propping up this flying dinosaur.
The government will finally bite the bullet and say enough is enough. There will be demands to cut costs in all sectors of government spending and the bottomless-pit of bail-outs for the national airline will have to stop.
Whatever process occurs to get rid of the noose around the Thai government's neck, that process will start this year. We predict that their budget offshoot, Thai Smile, will be abandoned and merged with the main brand and a process of privatisation will begin.
Thailand will have another record year of tourist arrivals
A tsunami couldn't stop it, several coups have come and gone, the world economy is in decline but Thailand's tourist numbers keep rising. It's the Teflon Tourism Syndrome. Without any other figures to back up their wailing from the back rows, the naysayers say they simply don't believe the three decades of growth – that the numbers are cobbled together by public servants protecting their jobs in Bangkok.
The facts are quite clear – by auditing flight numbers, aircraft landing slots, growth in tours, numbers of tour boats, numbers of hotels, customer counts at shopping centres, numbers of new taxis plus the addition of ride-sharing in recent years – tourists continue to arrive in Thailand.
The demographics have changed, along with the spending patterns, surprising many with the quick evolution from an exotic-oddity-attracting-Western-tourists-seeking-'something new', to a more stable tourist economy feeding off the growing middle classes within a five hour flight of the Kingdom.
The baht will start dropping in value and the Thai economy will stabilise
The Thai economy has certainly slowed in recent years. But the threat of descending into recession this year is small. Whilst GDP growth predictions are only around 2-3% for 2020, a few key pressures should ease this year. With such a high reliance on the tourism business the government will be keen to maintain high traffic and earnings from all aspects of tourism around the Kingdom in 2020.
Pressures that emerged in 2019 – the surging Thai baht, US-China trade wars, a waning world economy, a plateau of tourism arrival numbers – are also expected to dissipate this year.
There are now concerted efforts to try and stop the baht rising any higher in value against key currencies (although the government has limited tools to control this), the US-China trade spat will be resolved (because stability will be needed by the Trump camp with the US Presidential vote coming up in November), and there is no obvious barrier to increased tourist traffic this year as the Chinese are predicted to return in numbers and emerging tourism feeder markets are opening up with new flights.
The US-China trade war will be resolved
With a US Presidential election coming up at the end of this year the US-China trade dispute WILL be resolved. The resolution will be used as an example of President Trump's abilities as a negotiator (despite his complete absence in any of the negotiations), and his suitability for re-election. Such is politics.
Thailand has suffered little during the knee-jerk reactions of international companies as they scampered to re-align their businesses with the sanctions that were imposed on China. In fact a few US companies have moved their manufacturing from China to Thailand (and Vietnam). Still, Thailand was a supplier for components on many products that were being built in China for export to the US, so there has been fallout.
Thailand has courted both China and the US, and visa versa, during the ongoing trade negotiations with a few major procurements from both nations. Thailand is clearly keeping its options open. The US fears the south east nation with the second largest economy was starting to tilt towards China. With an economy expected to become the world's largest during this decade, and it's growing outbound tourism, Thailand is being smart hooking up to the Chinese economic train.
Christmas will continue to be a 'thing'
Over recent years we've noted the rise of Christmas as a celebration, not only increasingly being enjoyed by Thais, but truly embraced. The lights, the decorations, the presents, the spending – what's not to like?! And of course the jolly old farang in the red suit. It's certainly becoming a 'thing' with the Thais and we predict it will continue to gather popularity in Thai culture.
Thais have been known to celebrate just about anything and everything and we predict that Christmas will become more and more popular with the locals, even if they have no idea why the west celebrate December 25.
Gambling and casinos will be legalised this year
The rise of gambling locations on Thailand's backdoor will surely pressure the Thai government to open up a few legalised casinos in selected locations. Pattaya and Phuket are two obvious locations although we predict that there will never be one located in Bangkok. Gambling, whilst officially illegal in Thailand, is a popular pastime.
Meanwhile, in next-door Cambodia, the seaside resort town of Sihanoukville, facing the Gulf of Thailand, has been transformed into a mini-Macau with legalised gambling turning the quaint, disheveled Cambodianseaside resort into a major attraction for Chinese gamblers. It's not pretty but the Thai government won't want to lose out on extracting money out of Chinese gamblers' pockets.
Fighting and interceptions will intensify along the northern border
The Golden Triangle was a term coined back in the 1970s for the growing heroin trade in the region where the Thai, Burmese and Chinese borders intersect. The term is now been used again describing exactly the same location. But the poppy fields have been replaced with meth labs churning out vast quantities of methamphetamine – pills and crystal form – for external markets.
This year the growth has been huge and the meth factories, makeshift tarp-covered labs, are becoming portable whilst hiding under the massive jungle canopies of north-western Myanmar.
The huge drug business ins't a 'business' until the drugs can be trafficked south, into Thailand, and then beyond. There is now growing pressure for the Thai government to massively ramp up its surveillance and arrests. But the government has its hand out for subsidies for the surveillance operations. The Australian and US drug agencies have already identified the region as a major international drug feeder and will be furnishing the Thai government with plenty of inducements to increase the size and scope of interceptions.
Number 10?
You tell us. Go to our Facebook page and provide your predictions for 2020 on the post at the top of the page. Trends, events, people. Tell us what you think will happen around the Land of Smiles during 2020.
Keep in contact with The Thaiger by following our
Facebook page
.
Guns, tanks and political speeches. Just another Children's Day in Thailand.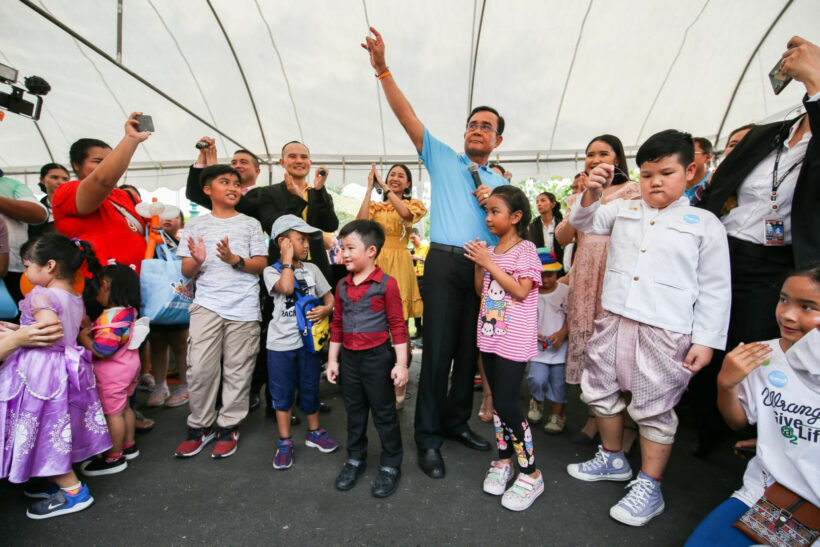 Children's Day has come and gone for another year. As usual, the media like to follow the Thai PM in the hope of a perfect photo of him and an unsuspecting Thai child. The prime minister certainly enjoys the annual interaction and appears more comfortable surrounded by children than performing in Parliament. It's also a day that the Thai armed forces like to get out their weaponry, big and small, and invite Thailand's youngsters to come and get close and personal with the country's military machine.
The Royal Thai Armed Forces headquarters on Changwattana Road is always a popular visit for children in Bangkok each year.
But in the end it's all politics and Prayut Chan-o-cha didn't miss the opportunity of making some political points whilst the cameras were whirring away. Prayut say that his government wants to see "Thailand and the Thai people of all ages make progress toward democracy together and be free of conflict".
The PM reminded Thai children and adults alike of the importance of national unity, "the need for all to know their duties and responsibilities as good citizens and of not taking advantage of one another".
The Prime Minister chaired the formal opening of the National Children's Day celebration at the Ministry of Education yesterday morning. The theme was "Wonderful Kids: Smart Thai Children".
Speaking at the opening of National Children's Day, Prayut noted that it is important to promote appropriate capabilities in Thai children, "to train them to be able to cope with changing technologies and, at the same time, instil ethics in them so they grow up to become good citizens".
He said Thai children should learn about Thai history, the courage and honesty of their ancestors, be able to think critically and not just learn by rote. (These two issues are constant criticisms of the Thai education system: 1) That 'history' is a white-washed Thai-centric version of regional stoushes with invaders, and 2) Thai education continues to be very much about rote learning with an absence of teach critical thinking)
Meanwhile, children around Bangkok were urged to wear face-masks when they go outdoors, state authorities suggested after the capital's air quality dropped below safety standards in over 50 areas on National Children's Day. The face-masks distributed for free by state authorities and government agencies are completely useless at filtering out the PM2.5 micron particles. Several districts of the capital – Pathumthani, Samut Prakarn, Samut Sakhon provinces – reported air quality as unhealthy for sensitive groups such as "people with respiratory or heart disease, the elderly and children".
The Thai armed forces also put their annual display of military hardware – an institution in National Children's Day celebrations – including tanks, armoured cars, military aircraft and weapons.
Thai PBS World | The Thaiger | The Nation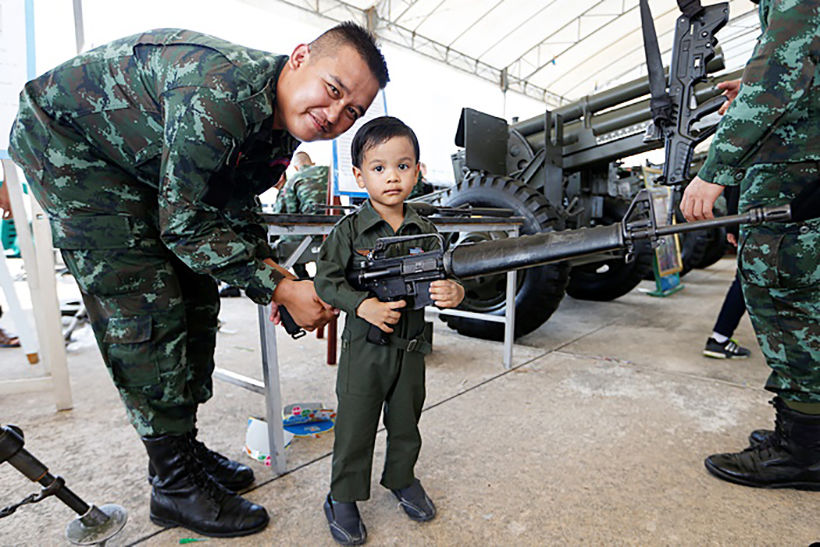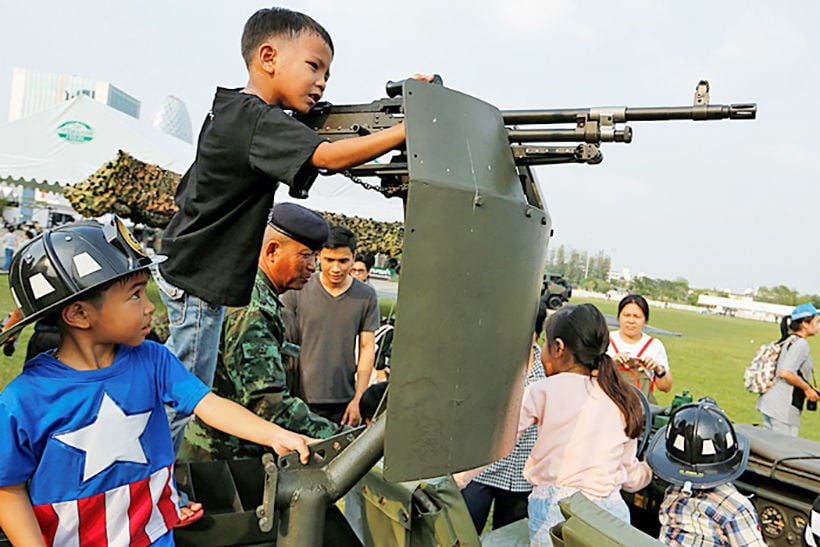 PHOTOS: Children's Day in Thailand – Reuters 2017
Keep in contact with The Thaiger by following our
Facebook page
.
Phuket 2020 – predictions by Bill Barnett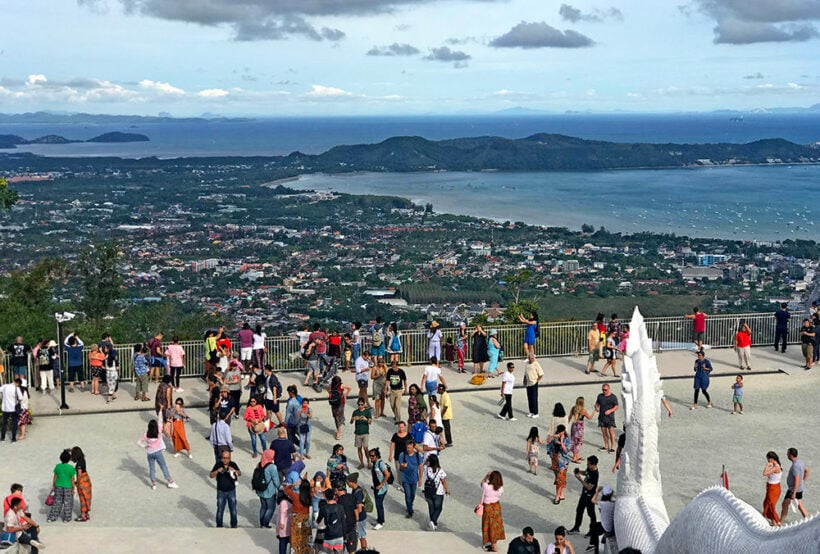 by Bill Barnett, c9hotelworks.com
In a series of articles we are pondering what may happen around Thailand over the next twelve months. Bill Barnett is in the ears of the country's many hotel operators and chains. His consultancy, c9hotelworks.com, shares some perspectives about Thailand's largest island.
All too often I am approached and asked what's going to happen to Phuket in the next year or even the next ten years. It's an absolutely nonsensical question as I have absolutely no idea what's going to happen in the next ten minutes or ten seconds for that matter.
No one does.
Yet, the reality is that real life and real business demands proactive long-term strategies and the hotel business is no different. As we look on the blank page of 2020, what do we know?
Thailand has edged close to 40 million visitors in 2019 and looks set to eclipse that number next year. Phuket in 2020 should clear 10 million passenger arrivals at its gateway international airport.
Today (December 31) , the Bank of Thailand's weighted index for the US dollar to Thai baht exchange rate stands at 30.121. Will it drop below the glass ceiling of 30? Probably.
For Phuket hoteliers currency concerns are real and next year there appears to be little relief in sight.
But let's understand Asia's journey from taking the East into the new West is no sudden movement, it's been coming for years. One can argue on currency parity to the West given the quality of hotels, shopping malls, airlines and attractions.
That said, domestic tourists are now being lured abroad by high spending power and low-priced accommodation in developed markets. Competition is rising. One critical game changer is the epic rise of Vietnam, who is now playing in the same ring as Bali, Phuket and other legacy Southeast Asian leisure destinations.
Cheaper hotels, travel and costs are the new normal so Phuket and Thailand need to accept this and grow it's niche markets, infrastructure and offerings.
Even Vietnam though remains volatile to massive bank debt, consumer credit and overdevelopment. There will be pain in the not too distant future.
For 2020 and beyond Asia is part of the new world order and the old thinking that if it's Asia is has to be cheap is being swiftly eradicated from our collective memory.
As for the Phuket gripes of empty restaurants, retail shops and hotels the reality is development is continuing to outpace demand. When a new retail mall opens it simply cuts into the existing market, it's not creating or inducing new demand.
For hotels, when I look deep into the numbers, the truth is well managed hotels perform better, as well as certainly locations, designs or brands often do.
I for one am optimistic for 2020, airlift is growing, products are getting better and despite the currency stress, I've learned to have inner peace in Asia's journey into the mainstream.
Come on 2020, hasten the wind and let's see where the journey leads us…
Keep in contact with The Thaiger by following our
Facebook page
.