Phuket Sports: Avram grants an audience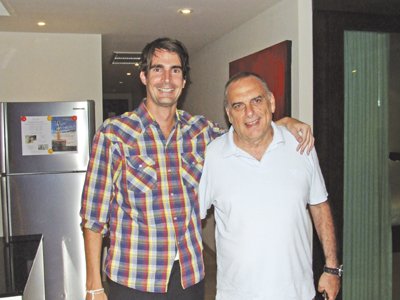 PHUKET: Famous football manager Avram Grant is a softly spoken man who spent his formative managerial years in Israel coaching Maccabi Haifi, Hapoel Haifi and the Israel
national team.

The Israeli took over as manager of Chelsea in 2007 and brought them to the brink of a Champions League final victory, only for a John Terry penalty miss to snatch it away.

He led Portsmouth to the FA Cup final in 2010, the same season they went into administration. He then managed West Ham the season they were relegated and recently helped guide Partizan Belgrade to their fifth successive Serbian Championship before resigning earlier this year.

The Phuket Gazette's Andrew Scott spoke with Avram Grant at Serenity Resort and Residences in Rawai, Phuket.

Phuket Gazette: How did you find the transition from coaching the Israel national team and coaching club teams in Israel prior to coaching Chelsea?
Avram Grant: For me it was not a big surprise. Since the age of 22 I had visited England five times each year and was in Europe to study.

I was Bob Paisley's guest at Liverpool and I watched training for one week to 10 days – watching games to see how the club was run. Arsene Wenger and Alex Ferguson are friends, so it was not something I didn't know before.

I thought that I could give something to English football and it could give something to me.

Why did it take you so long to leave Israel?
Even if you look at England now, there is no coach or manager from a small country. It's very difficult for them to accept someone from a small country.

People only really noticed me when they watched the Israeli national team's qualification for the 2006 World Cup in Germany, where we didn't lose a game and missed out on qualification by only two goals.

Who is the best Israeli player you have worked with?
I have worked with many good Israelis, but if I was to choose one it would be Yossi Benayoun who has played for Arsenal, Chelsea and now plays for West Ham. I think he is the most famous one. I started to coach him in 2000 when he was 19-years-old. Then we won the championship with Maccabi Haifi in Israel.

After Israel he moved onto Spain and to England. He is the type of player I believe in because he is also a very nice person.

What makes him so special?
He is very clever and can think a lot quicker than other players with or without the ball. I have to admit I was not so sure he would succeed in England as he is not so physical. He is an intelligent player that can help the dynamic players around him.

Why do you think fewer English players play abroad?
I don't know if you know the color of the money (laughs)? I think [for] two reasons. First: it is the most exciting league in the world. Stadiums are always full, even if you go to the Championship – the stadiums are always full. A football player is like an actor, he wants to play where everybody will see him. Second: Money.

Players always get paid on time. When I was at Portsmouth the owners didn't pay on time and this was a big thing in England.

When you took over from Jose Mourinho at Chelsea, was it hard to leave his shadow?
I can tell you that one of my friends sent me a message saying, 'I don't know if you know what you are doing to [take over] after Jose Mourinho'. I knew it would be very difficult and that all the world expected I would fail after Mourinho.

As I have done all my life, I took on the challenge and only thought about what was best for the team. It was not easy but it was a big challenge.

Do you think your time at Chelsea was a success?
Some of the players said at the time that they didn't think any other manager could've taken over after Mourinho and carried the team the way that I did. When I first saw them, the team was not good, nor was the atmosphere.

With me they were almost the champions of England. We came down to the last game on the same points as Manchester United, which nobody was expecting when I started, and then the Champions league final. It was a very good season and a good base for Chelsea for the future.

Did you feel hard done by losing your job after the Champions league final?
Yes. When you become a manager you expect everything but football changes… you are [only] as good as your last result. My last result was good and other results were good [but] it was a decision from the owner. I didn't even ask him why. I moved forward and had good days after that.

What are your views on the John Terry racism case after working with him for so many years?
It is good to fight against racism but I think it went a little bit too far.

John Terry is not a racist. Even though he said a few words he didn't need to say. But, we are playing football. If we played here five on five, maybe also we would say something that is not so nice. It is good to fight against racism.
— Andrew Scott


Read more headlines, reports & breaking news in Phuket. Or catch up on your Thailand news.
UPDATE: Ancient cannon found off Koh Racha aged from Rattanakosin period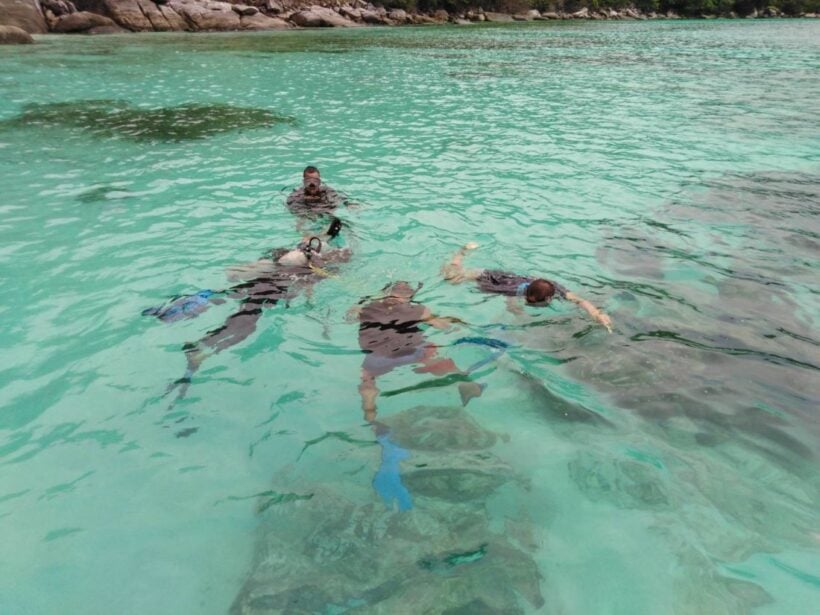 An object found near Koh Racha Noi off Phuket's southern coast yesterday is believed to be ancient cannon from the Rattanakosin period (1782-1932).
An investigation has been launched after the object, similar to an ancient cannon along with an accompanying 'base', was found underwater just off the coast of Koh Racha Noi.
Read more about the discovery HERE.
Divers from the Royal Thai Navy inspected the two mysterious objects yesterday afternoon. The object, similar to an ancient cannon, is more than 1 metre long and 20 centimetres wide. The 'base' measured about 155 x 126 centimetres. It is believed to be the structure that holds the cannon in place.
The Phuket Vice Governor Tanyawat Chanpinit says the ancient cannon is dated back to the beginning of the Rattanakosin period (1782-1932).
Officials from the Fine Art Department are organising its recovery and transport to the Thalang Museum so it can be properly examined and restored.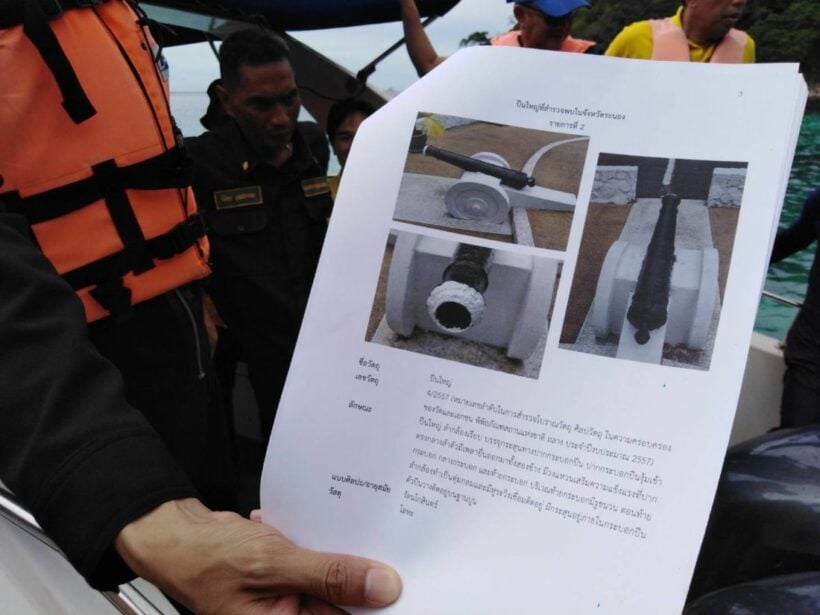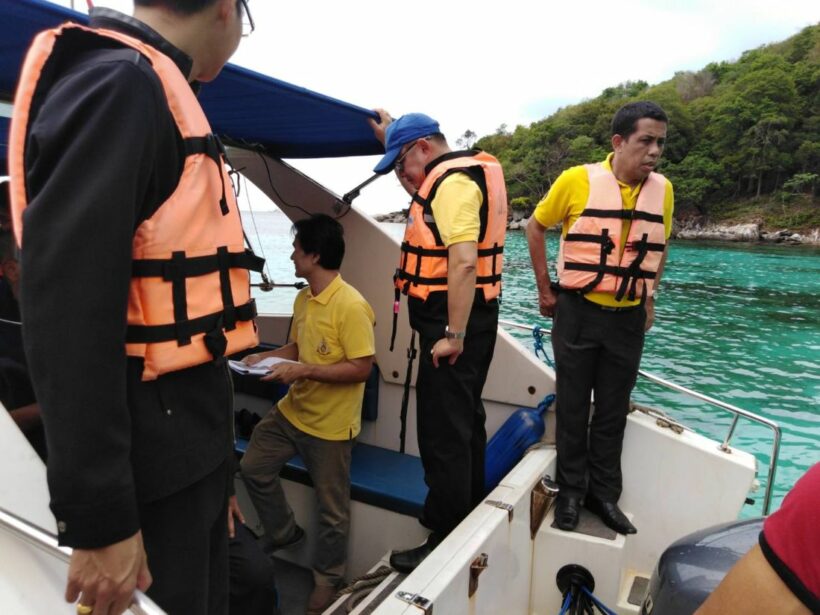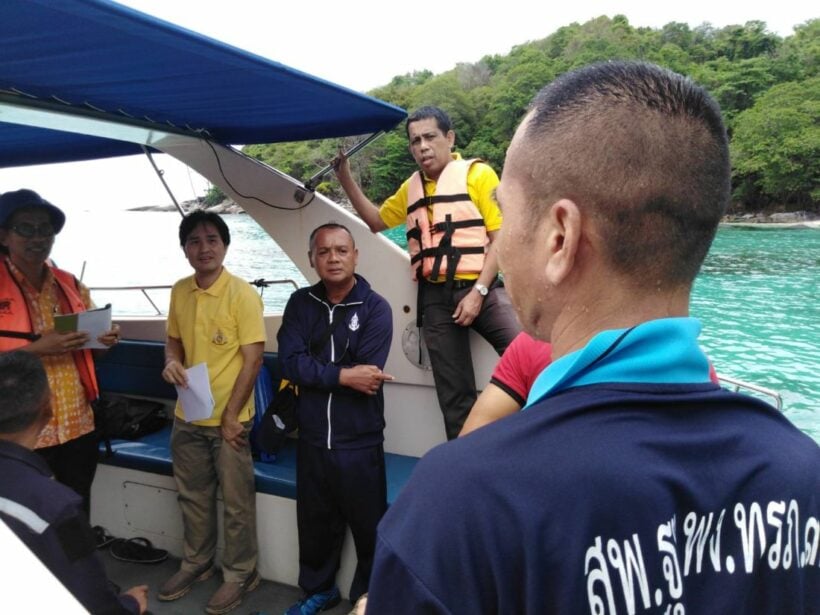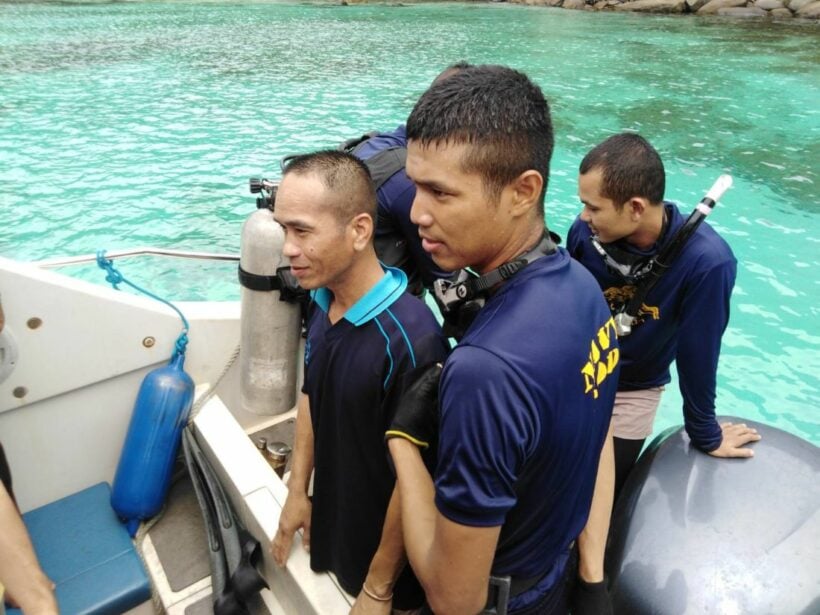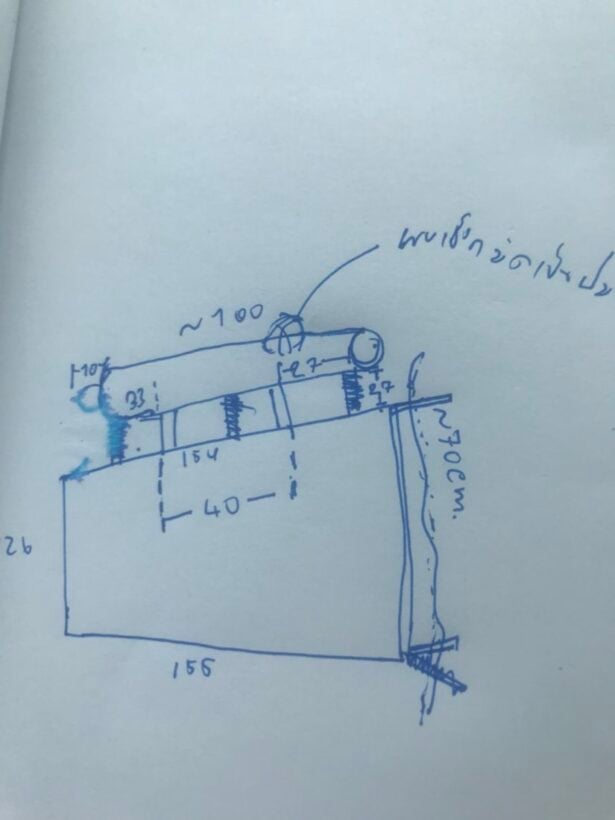 Beam me up Phuket – new space theme hotel for the island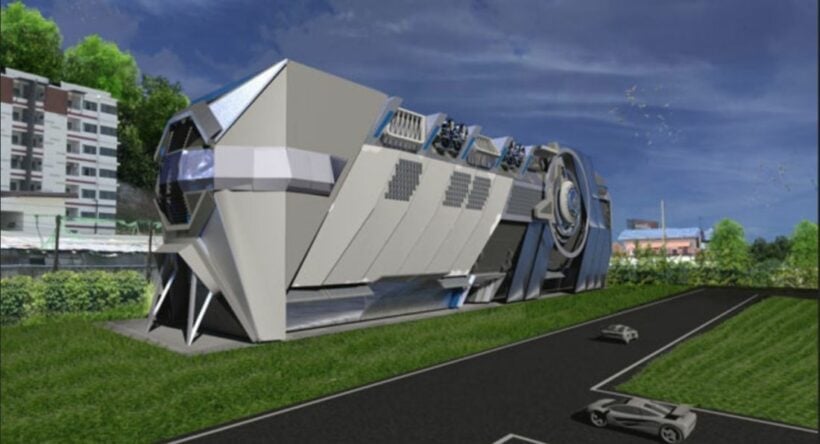 A 150 key space themed hotel is under development in Kathu, Phuket, by a Singaporean group .
Located close to the Central Festival and Makro complexes, the project is expected to open next year according to a report in TTG Asia.
The One Pioneer – Beyond Space Travel hotel say it's "highly focused on an outer space storyline and will have an indoor observatory".
Janette Lee, founder and CEO, says the hotel is poised to open sometime in 2020.
"Tourism business in Thailand and in Phuket will continue to grow but there is still a lack of new attractions. Our vision is to bring to life the dreams of mankind for an experience of space on earth. Our target markets will be both local and international tourists."
According to Lee, the company is seeking partners from Thailand or elsewhere to complete the project. She has had discussions with potential partners and investors during the South East Asia Hotel Investment Summit which took place in Bangkok last week.
Prior to entering the tourism business, Lee had sold her private education business and social enterprise in Singapore. She also used to work in the financial sector.
The project cost is estimated at $40 million.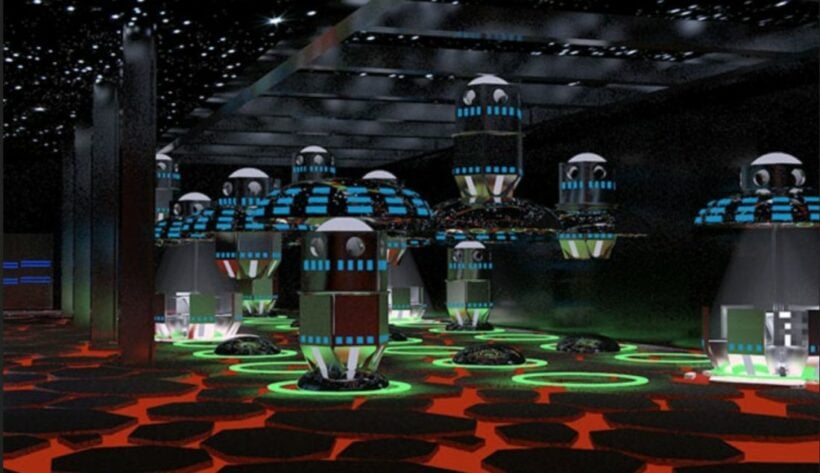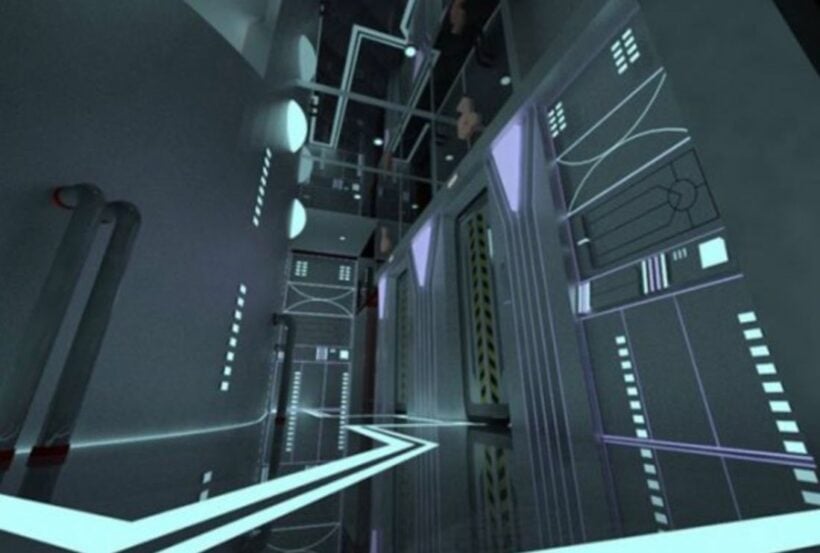 Skål International heads to Phuket, June 2020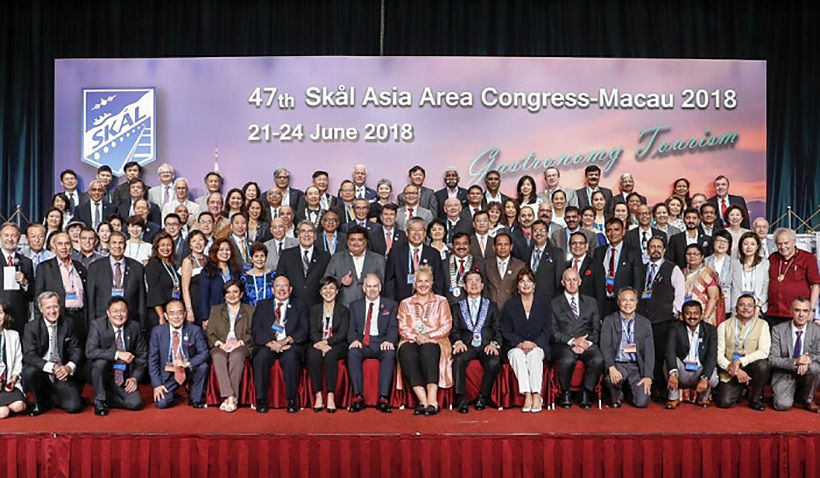 by Paul Poole
Tourism industry professionals from all over the world are expected to descend on Phuket between June 25-27, 2020, for the 49th edition of Skål Asia Congress.
With more than 15,000 members in almost 90 different countries, Skål International is the world's largest organisation of tourism professionals. Through countless local, national and international events, Skål International promotes global tourism and networking, pursuing topics of common interest.
Founded in France in 1934 following a trip to Scandinavia ("skål" means cheers), Skål International has since grown to almost 400 clubs in more than 90 countries around the world. Uniting various branches of the travel and tourism industry, its members, which include industry managers and executives, work to maximise networking on a global scale and promote a responsible tourism industry.
The Skål Congresses are held across the world and attract stakeholders from various parts of the tourism industry. Held at Laguna Phuket, Skål Asia Congress 2020 is an opportunity for Skål members in Asia to meet and discuss the trends and ideas in the tourism industry as well as network with their peers around a theme of "Go Eco 2020 – Ecological & Sustainable Tourism".
Attendees will include airlines, travel and tour companies, online booking portals (OTAs), hotel owners and GMs, luxury cruise ship industry, technology companies selling hotel and web based services, telecoms, website services and discount programs.
The Skål Congresses are known for incorporating the host location and using local partners to arrange formal and informal excursions and events. Skål Asia Congress 2020 will feature a Pan-Asian ecological showcase and exhibition, a Phuket street food cocktail reception, OTOP (One Tambon One Product) showcase and tourist tours.
For more information contact The Sponsorship Experts, Paul Poole