Phuket Diving: Dive Bunny takes plunge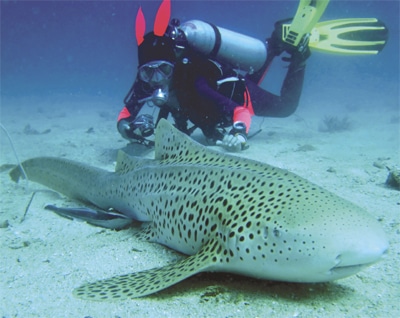 PHUKET: A lion fish is out in the open just over the sands of Kata Beach, but before a photo can be taken there is a sudden commotion.

Dive instructor 'Scuba Nick', eyes wide-open, rips off his mask and reaches for his student's regulator. Ex-British military, Nick is a big guy, with big hands going for the second stage of the small Thai Dive Master trainee, Kritsada "Tanny" Sutjacharee, also known as "Scuba Bunny". With dexterity and confidence, Tanny quickly takes control of the situation. She establishes physical contact, holds Nick's eye, checks his pressure gauge for air and gets him breathing – Nick begins to calm down, and one of the several intense drills for the day is over.

Seeing Tanny move in the water, it is hard to imagine that as of June 5 this year, she still didn't know how to swim. It is often jokingly remarked that knowing how to swim is not essential for a diver to gain their open water certification. Though wonderfully true, it has been known to help, and being a reliable swimmer is an essential element to becoming a Dive Master.

Yet, growing up in Isarn, Tanny never had a real chance to learn, she explains at the surface.

"Mom and Dad told me one day 'swim like dog'. Then I went to the pool with my Mom and Dad and twin sister.

They threw me into the pool, and same, same as a doggy," she said unabashedly.

For Ms Tanny, diving has come before swimming. Nick, her instructor, explains, "I put aside [the swimming] and focused on the diving first to give her confidence in the water."

However, learning to swim is not the biggest challenge that Tanny, like many other Thais trying to break into the dive industry, face. The real hurdle is the language barrier. Many other nationals, such as the Japanese and Koreans, don't face the same challenges that Thais do when entering professional levels of the industry, as PADI certification texts are available in their native tongue. But such texts don't exist in Thai, forcing divers like Tanny to learn the essentials and the minute details of diving in a second or third language.

Before we made our way through the sunbathing crowds on Kata Beach, Tanny ran through a memorized script for her dive briefing. "Hello, my name is Tanny, but you can call me Dive Bunny," she said with a big grin. Though struggling with certain terminology, such as "surf zone" she was able to give a comprehensive briefing, cover all the essentials: safety procedures, dive plan, time limits, air limits and so on.

Though many improvements will be needed before Tanny is able to follow through with her dream of becoming a dive instructor and opening her own business "Scuba Bunny", she exudes the confidence and passion quintessential to being a Dive Master.

Despite the daunting tasks Tanny has already faced, she has steadily moved through all her certifications up to her Dive Master course and has already made over 130 dives in the last five months, guiding 48 of them. As she guides our tour on Kata, her confidence and experience underwater are visible.

There are just the three of us on the dive, which makes spotting the tour leader (Tanny) as simple as your first underwater breathe.

However, Tanny's hood, complete with bright pink novelty bunny ears, makes her easily identifiable in pretty much any dive situation.

As we hover over the sand next to the matrix of Kata reef, I frame up another shot of "Scuba Bunny", her ears a strong contrast to the blue around her, as she points out a small scorpion fish nestled into the reef.

What might come off as 'gimmicky' is so sincerely loved, with the same contagious passion as she has for any "cartoon style" fish, such as Peacock Mantis shrimps and Porcupine fish, that Tanny's rabbit ears are an instant asset to the dive.

"When I was a child, my Mom and Dad told us a story about looking at the moon, [where] you could see [the shadow] of a bunny sometimes. And they told me that when you go to sleep the bunny from the moon comes to see you," Tanny explains.

"That's when I [first started to] love bunnies, when I was a child," she said.

Not giving up her love of rabbits, Tanny has clearly moved on to marine life.

Back at the surface Tanny, Nick and I are all grins. It is just as clear here, floating at the surface, as it was underwater that Tanny has a passion for diving that will carry her forward beyond the many obstacles she has had to overcome, so she can have a chance to explore all the mysteries and oddities of the underwater world.
— Isaac Stone Simonelli
Prem Tinsulanonda dies of heart failure at 98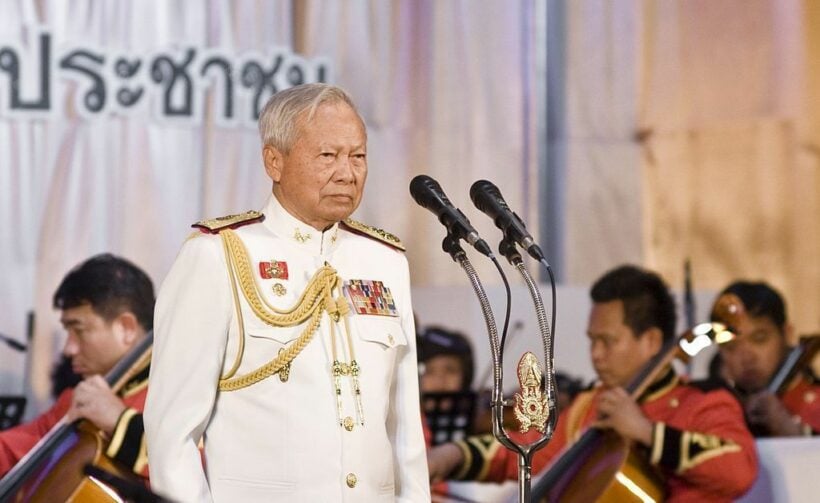 The President of the Privy Council, Prem Tinsulanonda (General Prem), is reported to have died of heart failure early this morning at the Phramongkutklao Hospital at the age of 98. He has had important roles in many levels of Thai society and politics for most of modern Thailand's recent history (since 1932).
Just three weeks ago he was participating in the coronation of HK The King.
He served as president of the Privy Council during late King Bhumibol's reign and, more recently, served HM King Maha Vajiralongkorn in the same role.
Between 1980 and 1988 he served as Thailand's 16th prime minister. Among many other achievements he is credited with ending a communist insurgency and presiding over accelerating economic growth in the developing country.
A retired army general, he was a statesman who played a pivotal role in Thai politics with a firm commitment to and belief in sacrifice for the Thai Monarchy.
SOURCE: Thai PBS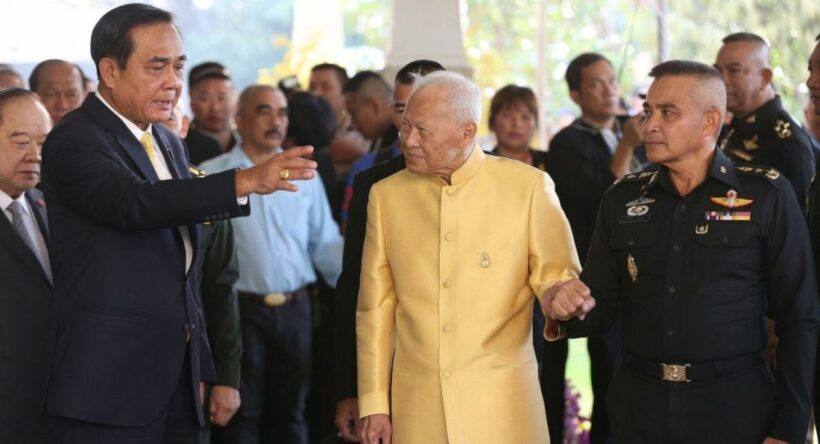 Travel's dynamic changes – A personal perspective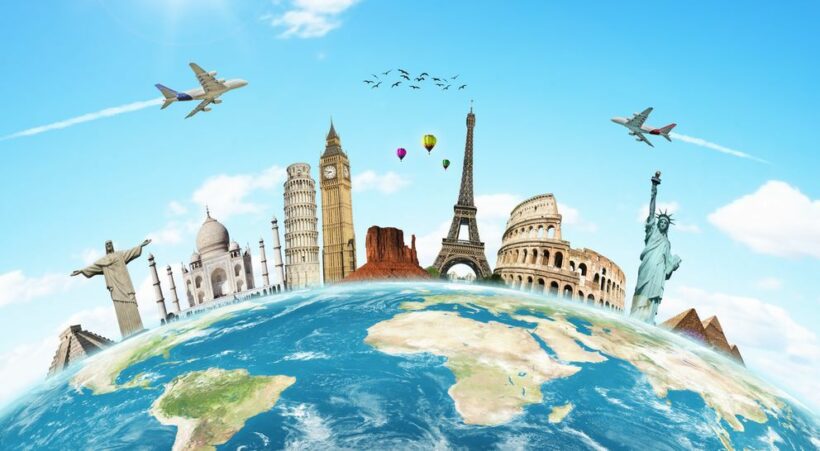 by Andrew J Wood – President SKÅL International Bangkok
With the dramatic announcement of the sale of retail travel giant Thomas Cook following the loss of £1.5 billion brings the blight of the travel agent community into the news once more. Last week Wall Street bank Citigroup advised investors to sell shares in the travel company.
Confidence that travel agents can survive in the age of DIY bookings online is paper thin.
The sheer convenience and ease of being able to book flights and holidays online, with loved ones participating in the process AND at a time and place convenient to yourself, is very attractive to most of us.
Gone are the days when you make a trip to the travel agent on the high street during office hours.
It was the only way to book a holiday in the bad old days. Booking travel online then was a complex, mystical and stressful experience with lots of jargon we didn't understand. On top of that booking a flight was only possible on airline-backed computer systems using special codes and trained staff. Most of us didn't know where to start.
Now it's out with the laptop, sitting in bed in your pajamas at home, or on the settee with a cup of tea and it's as easy as 1-2-3.
My family own a travel company. Business is nothing what it used to be. My friends work in DMCs – they certainly aren't what they used to be.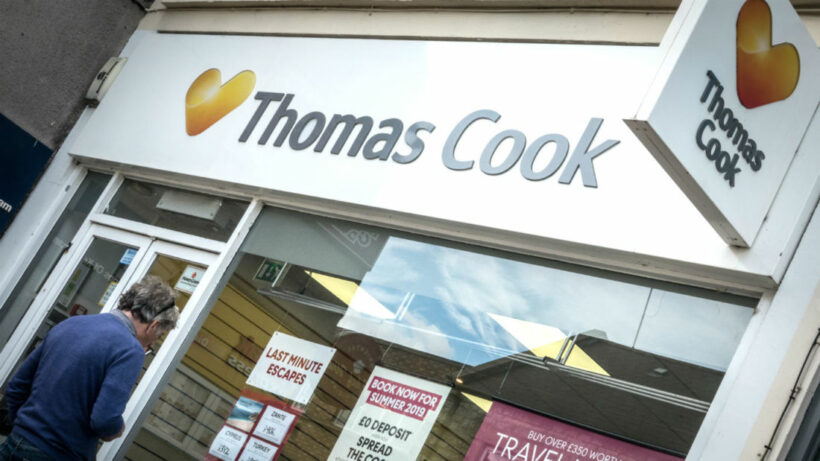 A high-profile BBC journalist speaking at a travel industry event, recently warned the travel industry that large, well-established brands no longer have the trust they once enjoyed. That is certainly true.
"We are living through a crisis of trust," the journalist warned.
Today instead of listening to 'experts' or 'institutions', we now now put more faith in the opinions of our colleagues, or friends on Facebook.
The BBC journalist also said, "We live in an age where feelings resonate more than facts. People now value empathy over expertise. We all need to work out what this means about how we should talk to customers."
So it's clear that selling travel has fundamentally changed, as was forecast more than 10 years ago. I fear during this time that this advice has largely been brushed under the carpet and as an industry, we have been largely unsuccessful in making these changes. The example of Thomas Cook demonstrates that even big travel hasn't worked it out neither. We all need to talk to our customers in a way that appeals to them. There's a danger for any industry that doesn't adapt quickly enough to new audiences — remember Kodak?
Thomas Cook looks like the latest failure.
In the last 18 months there have been more retail failures than since the start of the century. Many brands have lost the art of communicating with the marketplace. They don't know how to engage with customers.
My family are already talking about diversifying and moving into other areas of tourism and travel. I hope it's not too late.
SOURCE: Travel Daily News – Asia Pacific
Andrew J Wood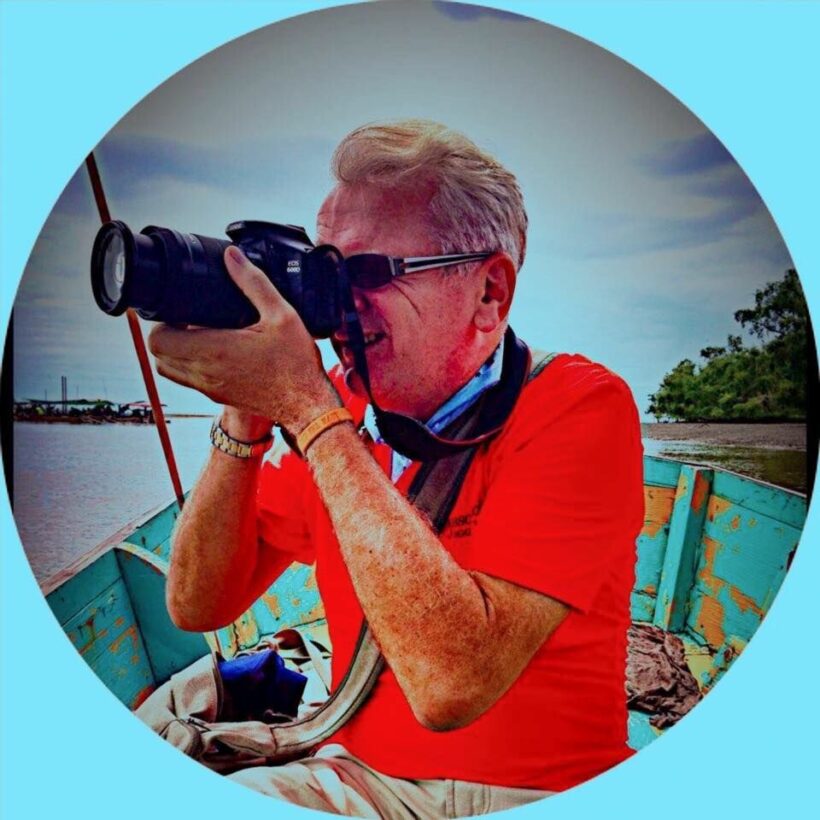 Bali flights cancelled as Mount Agung stirs again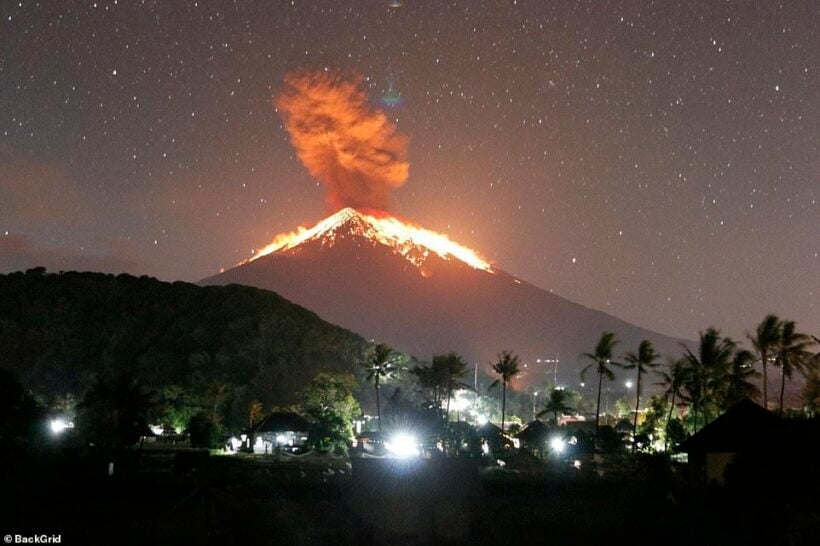 Mount Agung, Bali's active volcano, has erupted again, spewing ash and hot lava that ran down 3 km from the crater, causing authorities to cancel flights in and out of Denpasar.
Indonesia's Center of Volcanology and Geological Disaster Mitigation (PVMBG) says the eruption was recorded at 19:30 Central Indonesian Time (WITA) and lasted for 4 minutes and 30 seconds.
The eruption also threw smoldering lava and pieces of stone into the air, fell in areas around 2.5-3 km from the summit. PVMBG say the current alert level on Mount Agung is set at Level III.
Residents, trekkers and tourists are strictly prohibited to be around the red zone areas set at 4 km away around Mount Agung summit.
Bali airport has cancelled all flights following an eruption of the Mount Agung volcano that spread ash over the south of the Indonesian island.
A Mount Agung eruption in November in 2017 also forced the authorities to close down the airport for several days, hampering tourism in Indonesia's popular island destination.
The volcanic disaster had forced over 43,000 residents in Bali's eastern regencies to refuge in shelters. Dozens of elder refugees died in the shelters due to the ensuing eruption.
SOURCE: The Nation