Phuket Sport: Inaugural Thanyapura Junior Challenge triathlon winners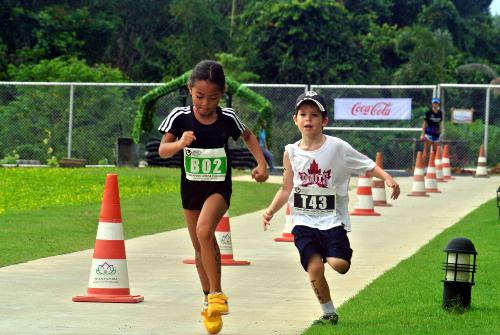 PHUKET: Hundreds of junior athletes and spectators alike turned up at Thanyapura Phuket this morning to participate in the inaugural Thanyapura Junior Challenge triathlon event, which turned out to be a special and timeless day for many.
Indeed, the spirits of staff, local media, peers, parents and relatives were seemingly unhindered by the morning's blistering heat and humidity; supporters wholeheartedly and energetically cheered on from the sides in support for the courageous and talented youth triathletes, aged 4 to 18, in their respective mini-triathlon legs – swimming, cycling and running – courses on and around the lush and scenic Thanyapura in Thalang.
Presiding over the event were newly appointed Thanyapura executives – CEO Michael Gilliam and Executive Chairman Chris McCormack. (Click here to read about their recent appointments.)
All finishers were awarded a medal and, it goes without saying, the invaluable boost of confidence that comes with such great accomplishment.
Following are the top three finishers in each category:
Under 6 (overall/swim/bike/run/TR1/TR2 – minutes:seconds)
1. Timofei Aleksandrov (17.46:0/1:34/12:30/1:38/1:17/0:49)
2. Chiara Jessica Egger (24:16.2/1:26/18:30/1:43/1:47/0:53)
3. Logan Starr (27:55:2/1:31/19:50/1:58/3:13/1:26)
7-8 years old
1. Rowan Mccallum (13:28.0/0:58/9:08/1:17/1:21/0:46)
2. Pind Chintakanon (14:28.6/0:53/8:50/2:14/1:43/0:51)
3. Nelson Schwalb (14:43.5/1:03/9:39/1:38/1:37/0:49)
9-10 years old
1. Matthew Trott (20:55.7/2:28/10:37/6:04/1:10/0:39)
2. Randall Liew (21:44.4/2:41/10:50/6:29/1:08/0:39)
3. Samuel Compton (22:01.5/2:53/10:30/6:45/1:15/0:40)
11-12 years old
1. Russell Liew (19:06.5/2:13/9:28/5:46/1:04/0:38)
2. Lachlan Kimpton (19:49.6/2:23/10:13/5:27/0:56/0:54)
3. Kantawat Chawaldit (19:56.7/3:02/9:53/5:19/1:11/0:33)
13-14 years old
1. Chris Thomson (36:41.0/4:31/17:43/12:55/0:58/0:37)
2. Ryan Qai Shen Tan (37:29.4/4:26/17:57/13:27/0:58/0:43)
3. Adi Shazli Azreee (39:26.2/4:49/18:28/14:09/1:01/1:02)
15-18 years old
1. Caleb Sadler (34:34.5/4:41/16:42/11:42/0:51/0:41)
2. Dylan Whitcraft (41:25.7/5:38/18:02/15:08/1:22/1:18)
3. Jin Sen Lee (41:32.1/6:51/20:16/12:40/1:07/0:40)
Junior Relay
1. R-2 M (20:17.5/1:29/14:48/1:25/1:45/0:53)
2 HeadStart Panthers (20:47.0/1:24/15:48/1:25/1:14/0:59)
3. Fire Dragons (22:06.7/1:33/16:24/1:44/1:23/1:05)
Intermediate Relay
1. BIS Awesomeness (44:00.9/24:24/12:07/5:42/1:07/0:43)
2. Angry Birds (45:19.8/24:06/12:54/6:43/0:59/0:40)
3. The LCDs (46:03.0/24:35/13:47/5:46/1:06/0:51)
Senior Relay
1. Morokco Junior (35:41.2/5:41/16:40/11:52/0:51/0:39)
2. Muang Thalang 11 (41:35.4/7:32/18:48/13:43/0:57/0:37)
3. Muang Thalang 8 (46:27.5/9:03/20:24/15:04/1:04/0:55)
For full results, click here.
— Steven Layne
Keep in contact with The Thaiger by following our
Facebook page
.
Never miss out on future posts by
following The Thaiger
.
4 billion baht medical hub planned for Phuket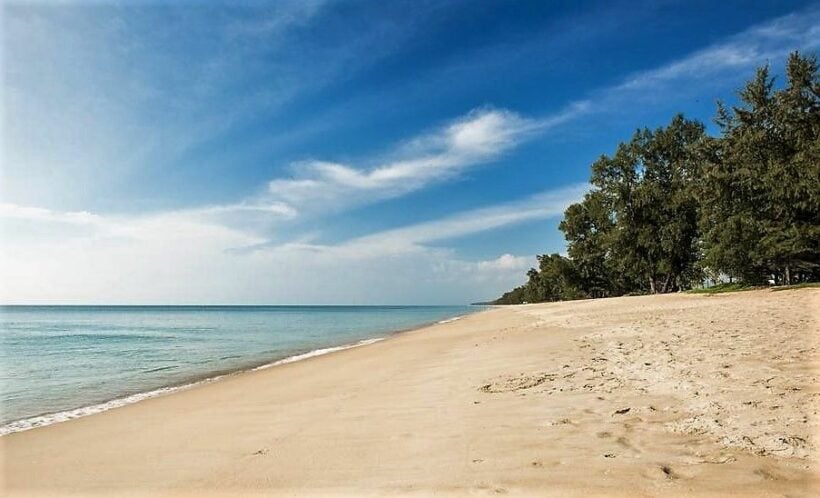 Phuket officials are setting aside around 4 billion baht to transform medical tourism in the southern province of Phuket, by developing a state-of-the-art treatment hub in the north of the island. The Bangkok Post reports that the Treasury department is planning to give the Public Health Ministry permission to use 141 rai of government land in the sub-district of Mai Khao, close to Phuket International Airport. It's not the first time the proposal has come to light.
The concept is gathering support as Phuket battles to diversify its attraction beyond a tropical holiday island.
The aim is to develop Phuket as a world-class health and wellness destination, with facilities that will attract medical tourists from all over the world, as well as providing a high standard of treatment to the local population. It's understood the facility will provide a full range of health services, including long-term care, and hospice and rehabilitation services.
The island already has a well-developed medical tourism market, but has been based around local hospitals and clinics linking up with foreign marketing companies in the past. "The International Medical and Public Health Service" has been conceived to create more long term financial security and diversification, and value-added tourism in Phuket, as the island has taken a heavy financial hit over the past 7 months.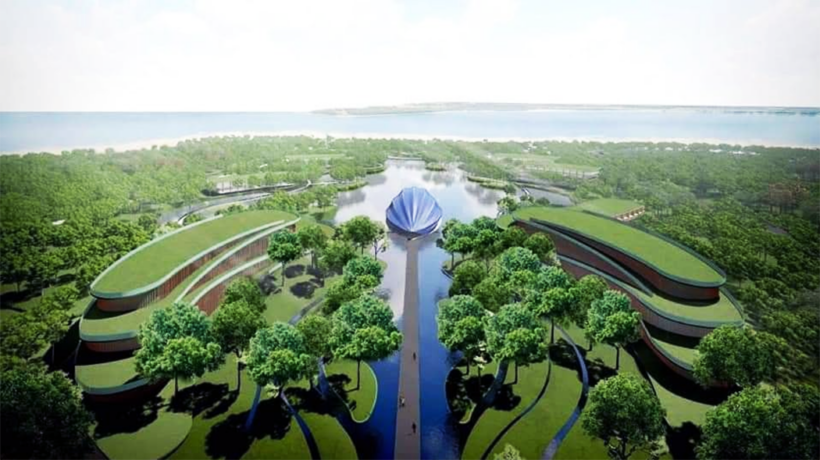 PHOTO: Phuket Andaman News
The plan was first suggested in 2017, by then governor, Noraphat Plodthong and confirmed by the director of Phuket's Vachira Hospital, Dr. Chalermpong Sukontapol, in July. At that stage, the estimated budget was 3-4 billion baht. The director-general of the Treasury department, Yuthana Yimkarun, says the plot is being offered to the Health Ministry for free. The land is thought be worth around 1 billion baht.
Yuthana says the ministry will manage investment, with approximately 2 billion baht required for the first stage of the project. Construction of the facility is expected to be completed over 2 years.
Meanwhile, it's understood that unused government land that is currently managed by various government agencies may be moved under the remit of central government, with a view to increasing its worth. According to the Bangkok Post report, just 4% of government land is directly managed by the Treasury. The other 96% is controlled by various government agencies. Yuthana says the plan is to increase the percentage of state-owned land under the Treasury's management to 10% within 2 years.
SOURCE: Bangkok Post
Keep in contact with The Thaiger by following our
Facebook page
.
Never miss out on future posts by
following The Thaiger
.
"Open the borders, safely", Bill Heinecke, Minor International interview – VIDEO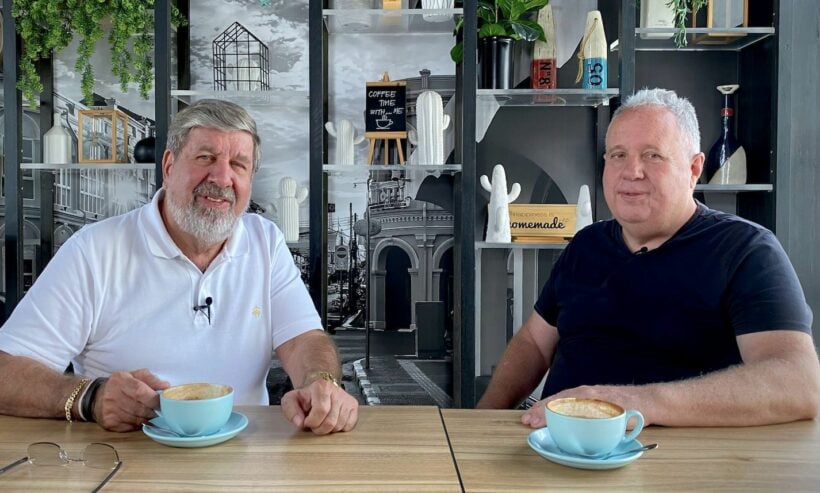 Bill Heinecke speaks to Bill Barnett. The two heavy-hitters of Thailand's hotel and hospitality sector, mull over the current Covid situation and the reopening of Thailand's borders to some form of tourism. Bill Heinecke is the Chairman and Founder of Minor International.
Bill Barnett is the Managing Director of c9hotelworks.com
Now the Thai government has approved the special long-term tourist visa scheme (STV), hoteliers are remaining skeptical about reopening due to the lack of clarity in the recent announcement, which will reportedly take effect next month. The president of the Thai Hotels Association's southern chapter says more hoteliers will consider reopening if the government gives further information about the plan in terms of prospective markets, arrival dates, origin countries, and flights.
Such details would allow hotels to prepare themselves ahead of time to offer services as alternative state quarantine premises as at least 60 hotels in Phuket are awaiting approval to operate such facilities.
Keep in contact with The Thaiger by following our
Facebook page
.
Never miss out on future posts by
following The Thaiger
.
Now they're coming… Special Tourist Visa flight set for Tuesday – Tourism and Sports Minister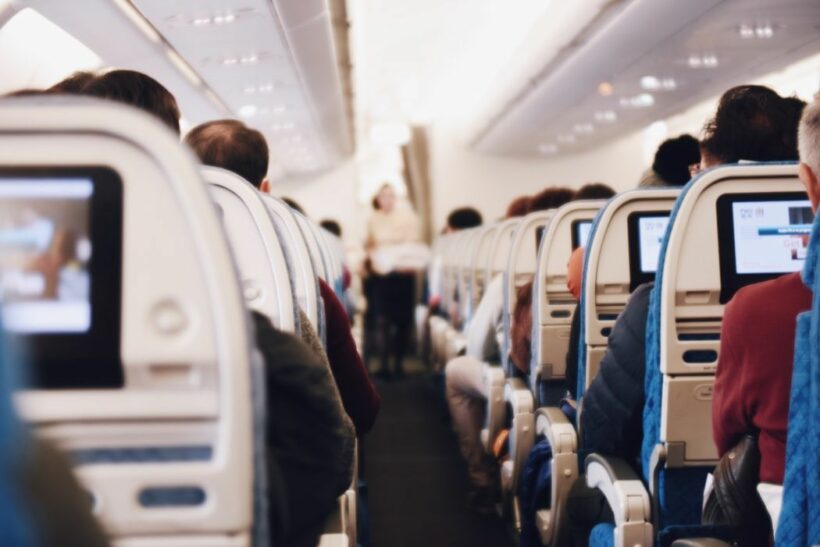 After much confusion and a few apparent 'misunderstandings', Chinese tourists on the Special Tourist Visa will actually arrive on October 20 and 26. At least that's what Tourism and Sports Minister Phiphat Ratchakitprakarn says, according to the Bangkok Post. The first group is said to arrive 4 days from now in Bangkok (if they actually applied for the visa this time).
Reports circulated for weeks about a flight of 120 to 150 tourists set to arrive in Phuket on October 8 from Guangzhou, China. An announcement was made shortly after the flight was due to arrive with Tourism Authority Governor Yuthasak Supasorn saying "administrative issues" had caused the delay.
It was later reported that no one from Guangzhou had actually applied for the visa and it was all just a misunderstanding after the Tourism Authority of Thailand reportedly passed off a list of those "interested" in the visa as actual applications.
This time, the Post is reporting the first group of 120 tourists from Guangzhou will arrive at Bangkok's Suvarnabhumi Airport on Tuesday. Another group of 120 tourists, also from Guangzhou, will arrive on October 26, but the Post didn't say where that flight will land.
It's apparently the same group that was planned to arrive in Phuket on October 8, but the minister claims the trip was postponed due to the Vegetarian Festival which is planned to run until October 25. Both the Phuket governor and National Security Council secretary general had claimed the festival was the reason for the delayed flight and was intended to ease fears of Covid-19 for the festival-goers coming in from the rest of Thailand.
Even though the new long stay tourist visa is good for 90 days, and can be renewed twice, the tourists will only stay in the country for 30 days, with 14 of those days in quarantine. Phiphat says the Tourism Authority of Thailand will find activities to keep the tourists occupied while in quarantine.
The visitors will be the first international tourists after a 6 month ban to prevent the spread of Covid-19. Thai officials have been discussing plans for months about how to safely reopen borders to revive the country's economy which is heavily driven by the tourism industry. Officals are now talking about cutting down the mandatory time for quarantine from 14 days to 7 days to help entice people to visit.
SOURCE: Bangkok Post
Catch up with the latest daily "Thailand News Today" here on The Thaiger.
Keep in contact with The Thaiger by following our
Facebook page
.
Never miss out on future posts by
following The Thaiger
.