Phuket Piracy: Who controls the gold?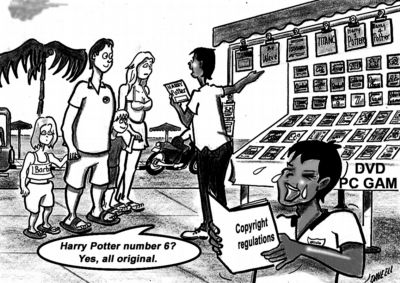 PHUKET: Thailand is now jumping into the intellectual property protection game in a big way. For decades prey to foreign-controlled bounty hunters who collect commissions by seizing pirate editions of copyrighted works, the nation is now moving to secure local copyrights and patents – and to marginalize foreign violators.
Together with its regional partners, Thailand will create an 'Asean Database on Patent Design' providing protected status to local designs and allowing their owners to pursue patent violators.
A Patent Co-operation Treaty has been written and Thailand's Intellectual Property Department is aggressively promoting its services: acting as an agent, translating documents, and arranging fee payments for Thais seeking international copyright protection.
The stated aim is to 'raise the nation's competitiveness', but there may be, too, a hidden aim – to capitalize on licensing fees and the spoils of copyright litigation.
It is important to remember that by no means is every copyrighted or patented property a viable product.
Copyrights are often taken out on things never produced by the copyright holders, who merely hope to 'cash in' if someone else produces those things in the future.
Sometimes proprietary rights are established on products either steeped in a nation's history and traditions or otherwise held legitimately as someone else's intellectual property, as famously happened in the case of Thailand's hom mali or 'jasmine' rice strain.
Several years back the Phuket Provincial Administration Organization, in an embarrassing burst of nationalism, seriously contemplated proceedings in the international court system to wrest ownership of the phuket.com domain name that had already been legally registered to a more forward-looking private firm.
Potential for abuse across a wide range of copyright issues calls into question the crucial issue of who is competent to judge.
Only last month agents from a Thai music company once again went round to entertainment venues in Phuket demanding 3,500-baht licensing fees which, they insisted, would cover playing in public of virtually all copyrighted music.
Venue owners say they were told that if they failed to pay up, their sound systems would be seized forthwith, along with all 'copyrighted' recorded media on the premises.
Copyrighted? Who can tell? The difference between a legal digital version of one's favorite song and a counterfeit is a difference in number strings, in many cases just light impressions on a poorly cared-for disc.
How can we expect police in the street to say which is which – especially if led by warrant-wielding lawyers whose vested interest is in seizing as much as they can?
Ubiquitous litigation looms in this rush to make everything proprietary, even items once thought not subject to ownership.
The stakes are high, and if there is to be any justice in the outcome it must first be established, if indeed it can: 'Who is competent, morally and technically, to judge?'
— Gazette Editors
Keep in contact with The Thaiger by following our
Facebook page
.
Never miss out on future posts by
following The Thaiger
.
Approval sought for multi-billion-baht Phuket medical hub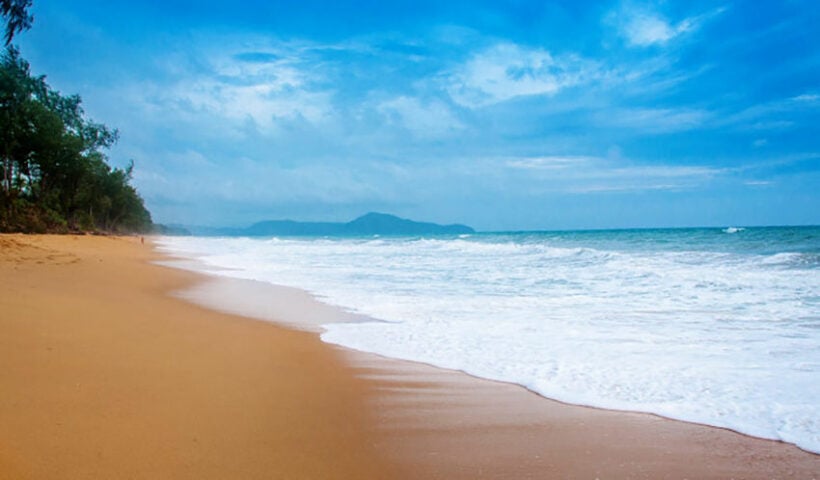 Industry officials are seeking the go-ahead for a project to transform over 140 rai of government land in Phuket into a world-leading medical hub. The project is budgeted at 3 – 4 billion baht, depending on which report you read. Kitkong Tantijaraswarodom, from the Federation of Thai Industries, believes the development of a medical and wellness hub in the sub-district of Mai Khao, north Phuket, will help revive the southern island's battered economy. Phuket has become increasingly reliant on a steady flow of tourists over the past 2 decades.
The southern division of the FTI covers Phuket, Krabi, Phang Nga, Nakhon Si Thammarat, Trang, Patthalung, Surat Thani, Ranong, Satun, Chumphon, and Songkhla.
"The FTI will ask the government to green-light the project during the scheduled mobile cabinet meeting on the island on November 3."
Kitkong says businesspeople in the south are anxious for the government to approve the project, which will provide both locals and foreign medical tourists with state-of-the-art medical care. The facility is expected to include long-term care, hospice and rehabilitation services, in addition to a dental hospital, sports therapy centre, and a medical training school for doctors, nurses, pharmacists and medical laboratory scientists.
The chair of the FTI's southern chapter is also calling on officials to provide small and medium-sized businesses with additional support, in the form of access to loans, in order to deal with cash shortages.
"In the short term, the FTI wants the government to help SMEs, especially those in the tourism sector."
SOURCE: Bangkok Post
Keep in contact with The Thaiger by following our
Facebook page
.
Never miss out on future posts by
following The Thaiger
.
Man's body discovered hanged in a Phuket Town apartment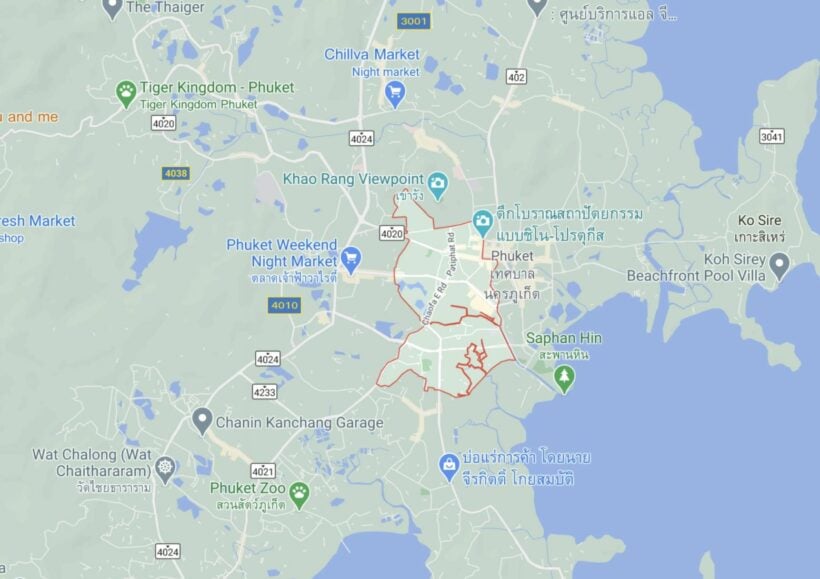 A man has been found hanged in Phuket Town apartment yesterday. Police are treating the cases as a suicide at the moment.
The man was found hanged from the apartment's ceiling fan. His lifeless body was discovered around 11am after neighbours complained to the manager about the smell coming from the man's room.
Police and the local Kusoldharm Foundation rescue workers attended the scene. Police later confirmed the incident happened in room on the 3rd floor of an apartment lock in Soi Phoonphol Soi 1, Talat Nuea in Phuket Town. Police said the man was 35-45 years of age and had a 29 year old girlfriend from Chumphon. He was paying 1,000 baht a month and had been renting the room for 2 months. Police estimate that the man had been dead for at least 3 days.
Police told media that the man had used, what appeared to be a dress, tied around his neck and then to the room's roof fan. The apartment manager told police that he had been late on on his recent rent, speculating that the man may have been suffering financial hardship.
The man's identity has not been released at this stage.
His body was taken to Vachira Hospital for an autopsy.
If you or anyone you know is in emotional distress, please contact the Samaritans of Thailand 24-hour hotline: 02 713 6791 (English), 02 713 6793 (Thai) or the Thai Mental Health Hotline at 1323 (Thai).
Keep in contact with The Thaiger by following our
Facebook page
.
Never miss out on future posts by
following The Thaiger
.
Bangkok Airways add 3 new local routes to their schedule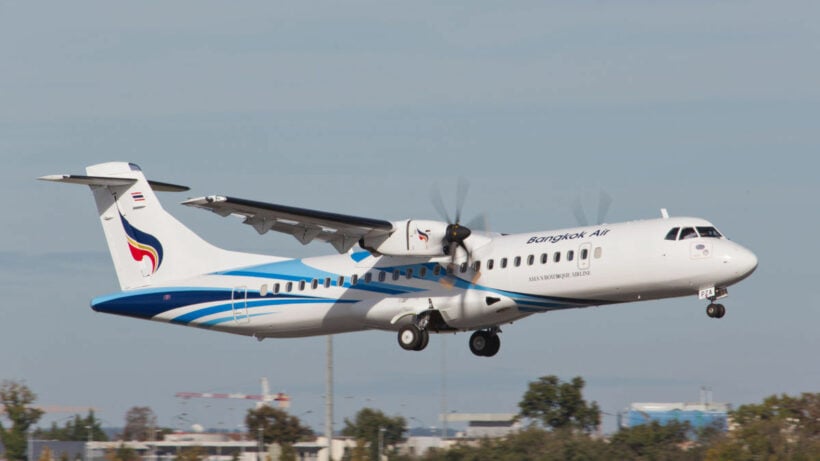 Some domestic routes are being added as local routes continue to expand. This time Bangkok Airways has announced it's resuming its Samui-Phuket, Phuket-Hat Yai and Phuket-Pattaya/Rayong (U-Tapao) flights.
The first additions to the schedule will be the Phuket-Samui flights resuming this Sunday, October 25, and the Phuket-Pattaya flights start again next Tuesday, October 27. The Phuket-Samui flights will be operating on Sundays and Wednesdays only on the airlines' ATR72 turbo prop regional planes, same as before.
A casual search on the Bangkok Airways website, for a return flight from Phuket to Samui on November 1, then back to Phuket on November 8 indicates the cheapest fare (promo) is 2,430 baht. Coming back, the cheapest fare we found, again labelled 'promo', was 2,630 baht. Bangkok Airways operate as a "full service" airline and don't compete with the country's discount airlines. But they operate these three routes exclusively – like it or leave it.
Bangkok Airways say that the flights will be operated "with the highest preventive measures and standards". Around the country the Civil Aviation Authority of Thailand have eased a few of the onboard restrictions, including the start of catering services which were originally banned under the initial flight rules when domestic routes started flying again at the start of July.
The daily direct services between Phuket and Hat Yai are also being operated on the ATR72 aircraft. The flight to Ha Yai leaves Phuket at 8.40am and arrives at Hat Yai at 9:.45am. The return flights leave Hat Yai back to Phuket at 10.25am each day. The route was very popular for the airline before the 'disruption' when airlines had their fleets grounded in April.
The service between Phuket and U-Tapao, linking the party city with the party island, will operate on Tuesdays, Thursdays and Saturdays, again with the ATR72. Phuket to U-Tapao will leave at 12.10pm and then from U-Tapao to Phuket at 4pm on the three days. U-Tapao is about a 50 minute drive from Pattaya and the airport also serves the greater Rayong area.
Keep in contact with The Thaiger by following our
Facebook page
.
Never miss out on future posts by
following The Thaiger
.