Phuket Live Wire: Still dreaming about 3G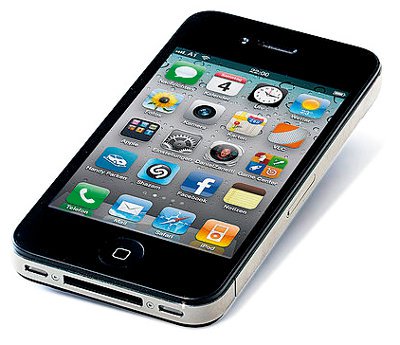 PHUKET: The easiest way to get 3G service in Phuket involves a trek to the True office in Phuket Town, in the little building in front of Robinson's department store. There you will find several people who understand 3G (believe me, that's quite an accomplishment), and they'll set you up with 3G service.
If you already have a True SIM card, and a dongle, 3G iPad or 3G capable smartphone, you only need to enable the 3G service from True. You can keep your old phone number.
3G will run about 800 baht per month, in addition to your regular phone charges. But you'll be limited to three gigabytes in total data transmission during any particular month. If you go over the allotment, True automatically drops you back to plain old everyday GPRS service, which is painfully slow.
Three gig is enough for moderate web surfing and email work, but won't even scratch the surface if you download torrents or movies.
If you don't have a True SIM card or dongle, the folks at the True office will sell you what you need to get going.
It's best to bring your computer, iPad or smartphone, to make sure they get it right. iPads require a half-height SIM card, but the people at the True office have sharp scissors.
Bring your passport and your work permit, if you have one. If you don't have a work permit, and you aren't Thai, bring a Thai national with you so they can sign as guarantor on the account.
I'm amazed – stunned – that so many people buy 3G iPads and don't realize that they need to go to True in order to get the 3G part to work. In my experience, most 3G iPad owners don't realize that 3G only works on the extreme west coast of the island (although it works all over Bangkok).
The same comment applies to people with 3G phones, including the iPhone.
To reinforce the point: 3G is a waste of money unless you're on the west coast of Phuket, or you travel a lot to Bangkok – or outside of Thailand, where 3G is readily available, almost everywhere.
I use the term "3G" in this column because it's the common term, but it is very misleading. In fact, the technology is called "HSPA".
The 3G iPad, iPhone, 3G smartphones, 3G dongles – all support HSPA.
There's a phone company on the island that insists on calling its service "3G" even though the service won't work with 3G iPads, iPhones, 3G smartphones, or 3G dongles.
That company is CAT.
The powers-that-be at CAT insist upon advertising their CDMA/EV-DO service as "3G".
It isn't.
If you buy a CAT "3G" SIM card (and they have them available now), it won't work in a 3G iPad, won't work in a 3G iPhone, won't work in a 3G smartphone, and it won't work in most 3G dongles.
Why? Because the CAT "3G" is CDMA/EV-DO, it isn't HSPA. They're completely different technologies. Different networks. You can call a salaeng a Bugatti, if you like, but that doesn't make it roar.
So the next time you see an ad for CAT "3G" in a newspaper or on the side of a tuk-tuk, you have my permission to shake your finger at the offensive copy and wonder how many people have wasted their money on something that doesn't – indeed, can't – work.
Fourth Anniversary Computer Clinic
Wondering how to avoid wasting your money on technology that doesn't work? We talk about mobile phones, iPads, Internet access, TVs, and even some PC and Windows stuff, every week at the FREE Computer Clinics.
Hard to believe, but we're coming up on the fourth anniversary. On June 5 we'll have a Computer Clinic at the Sandwich Shoppe in Patong, opposite Patong Language School.
June 12 marks our fourth anniversary, and we're planning a whole bunch of special stuff for the following week – Sunday, June 19 – at the Sandwich Shoppe in Chalong.
Computer Clinics run on Sundays from 10am to noon. They're free, sponsored by the Phuket Gazette and Khun Woody's Sandwich Shoppes. Everybody's welcome, even if you can just barely spell "PC". Bring your questions and don't be bashful!
Live Wire is Woody Leonhard's weekly snapshot of all things Internet in Phuket. Woody's a Senior Editor at Windows Secrets Newsletter, and is Senior Contributing Editor at InfoWorld. He's written more than 40 computer books, including Windows 7 All-In-One For Dummies.
To see what Woody's up to in the international press, and to keep on top of the latest patches and problems with Windows and Office, drop by AskWoody.com. Follow Woody on Twitter: @PhuketPC.
— Woody Leonhard
Keep in contact with The Thaiger by following our
Facebook page
.
Never miss out on future posts by
following The Thaiger
.
Re-opening Thailand to tourism will be vaccine dependent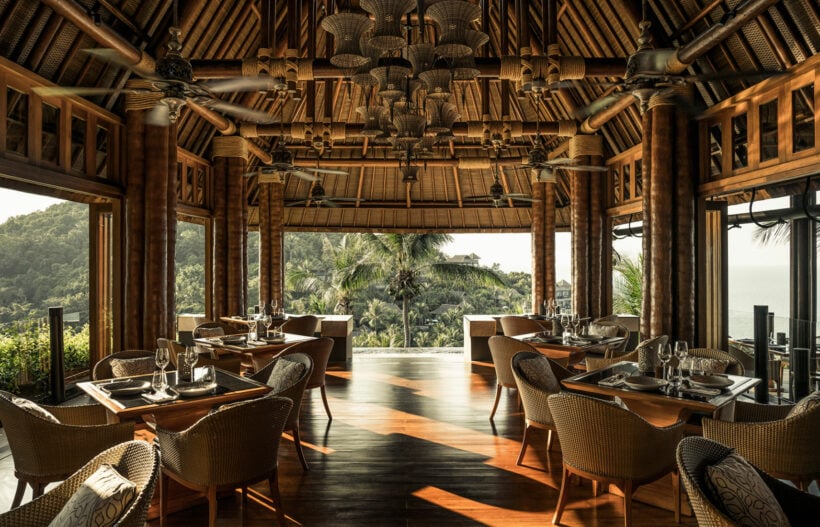 Bill Barnett from c9hotelworks.com continues to follow the difficult journey of the Thai hospitality industry. Traditionally, now would be the start of the country's highly profitable high season for the tourism industry. But not this year. Thai hotels find themselves in the middle of an existential crisis – either still closed, only partly open, or one of the few converted to limited ASQ traffic. The situation is dire, when you consider that between 15-20% of Thailand's GDP is linked to tourism.
In a speech this week Thailand's Prime Minster Prayut Chan-o-cha spoke clearly that only when a vaccine is approved, produced, and implemented, would the country open to substantial tourism. Given the current timelines and forecasts, this may not be likely until mid-2021 at the earliest, though subject to advancement if the process could be accelerated, which is unlikely.
For tourism and hotel stakeholders, the writing is on the wall that 2021, for the most part, will see a continued reliance on domestic travellers, and only in 2022 will there be a large-scale return in numbers of overseas visitors.
Given the winter spike in Asia, Europe, and North America of Covid-19, Thailand is not alone in relying on the vaccine to return tourism but the process will not be instant and the re-openings of borders will most certainly be staged.
HERE's a list of 113 Alternative State Quarantine hotels.
The business reality for Phuket and across Thailand is to plan for the worst in the coming six months and only expect 2022 to see a notable uptick.
Currently, the hotel sector continues to advocate to the Thai government and Central Bank for debt and financing relief measures and assistance in a social security supplement to retain staff.
While it's negative news, it at least allows for hotels to understand the challenges ahead, plan and adjust their operating models going forward. 'Survive the downturn' is the new mantra.
No vaccine, no entry. Read more HERE.
No vaccine, no flight. Read more HERE.
Keep in contact with The Thaiger by following our
Facebook page
.
Never miss out on future posts by
following The Thaiger
.
Phuket workshop helps residents cope with high stress brought on by the economic crisis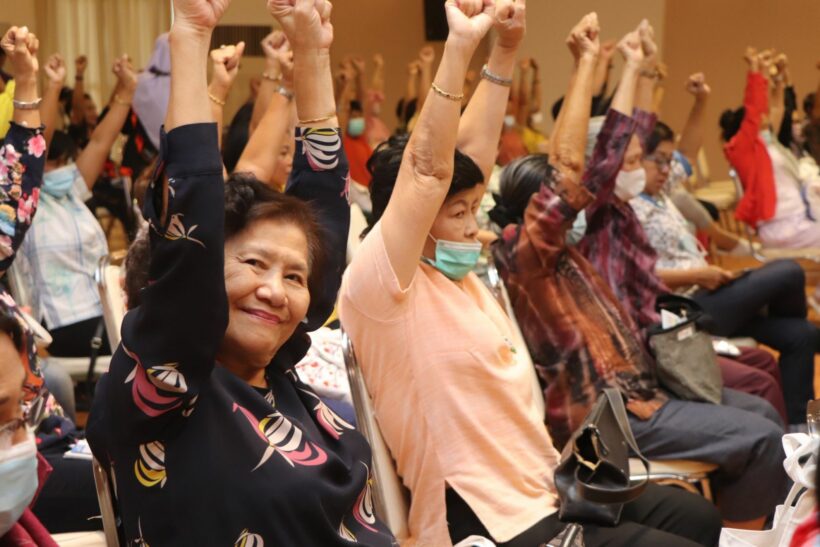 Hundreds of residents in Phuket's Wichit subdistrict attended a workshop focused on reducing stress from to the pandemic-induced economic crisis. A psychologist was even on site to help those who had extreme mental stress and a Buddhist monk taught meditation techniques to reduce physiological effects of stress.
The event was planned in response to an online survey conducted by the municipality asking residents about how much stress they were experiencing from the economic climate. They found that some residents had serious stress issues brought on by the pandemic and financial problems, according to Wichit Mayor Kreetha Chotiwichphiphat.
"The loss of income due to the economic crisis brought on by the Covid-19 situation has resulted in some people in the area suffering serious stress, which can lead to serious mental health issues."
Around 350 people attended the event. The mayor says it was the first step in caring for the residents' mental health. Local officials plan to hold similar workshops in the future.
"It was a good opportunity for people to realise the importance of mental health and to learn techniques of how to deal with stress, which will help people to maintain their physical health and avoid developing mental health problems."
SOURCE: Phuket News
Keep in contact with The Thaiger by following our
Facebook page
.
Never miss out on future posts by
following The Thaiger
.
Phuket's Soi Dog Foundation opens Humane Education Centre at Mai Khao shelter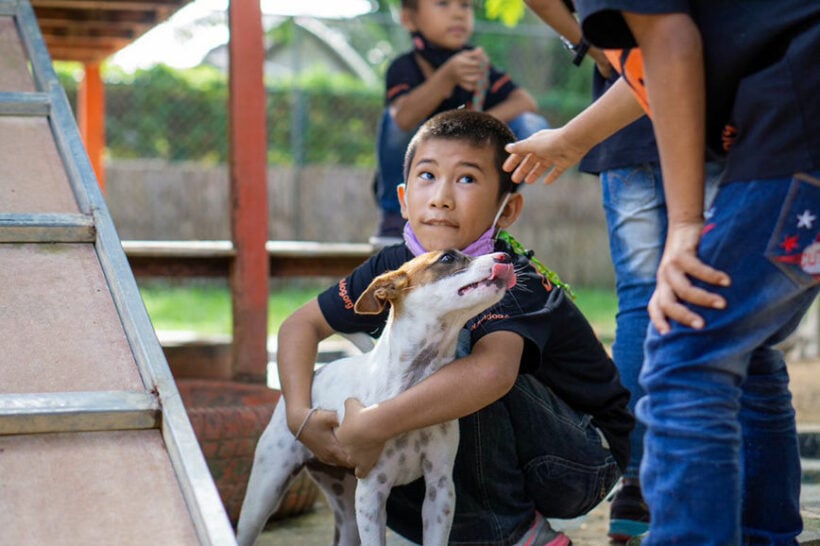 The Soi Dog Foundation has officially opened its Humane Education Centre, the first of its kind in Thailand dedicated to the welfare of stray animals. The centre, located at the Soi Dog shelter in northern Phuket, forms part of the foundation's Humane Education program. Rolled out in 2017, the program sees a team visit Thai schools to teach the next generation the basic principles of animal welfare and promote empathetic attitudes towards both owned pets and free-roaming strays.
The program has reached a total of 15,058 students and 861 teachers to date. With a dedicated classroom as well as educational tools and resources now on site at the shelter, Soi Dog will be able to expand the programme and reach an even greater number of young minds.
Co-founder and president of Soi Dog Foundation International John Dalley said, "The cornerstones of what we do – what I believe very firmly are the answers to the stray dog problem throughout Asia – are large-scale sterilisation of stray dogs and cats and education of, particularly, the next generation.
"We see all the time the problems that are being caused through us not respecting the environment and not respecting the other animals with whom we share this planet. That's why education is so important."
John also thanked the supporters and donors who made the construction of the centre possible. After cutting the ribbon, the students filed into the brand-new facility for the very first on-site class – a fun and interactive hour of roleplaying, brainstorming and problem solving.
Humane Education Manager Nuttawut "Film" Kumngern. said… "We want to encourage kindness toward animals, especially free-roaming dogs and cats, and teach youngsters to be responsible pet owners. This will sustainably reduce animal cruelty and pet abandonment."
"We hope to one day see animal welfare incorporated into the curriculum in Thai schools, and our education centre is a great start."
Soi Dog is ready to welcome school groups from Phuket and other provinces to the centre which can accommodate up to 40 students at any one time. Schools interested in participating are encouraged to email film@soidog.org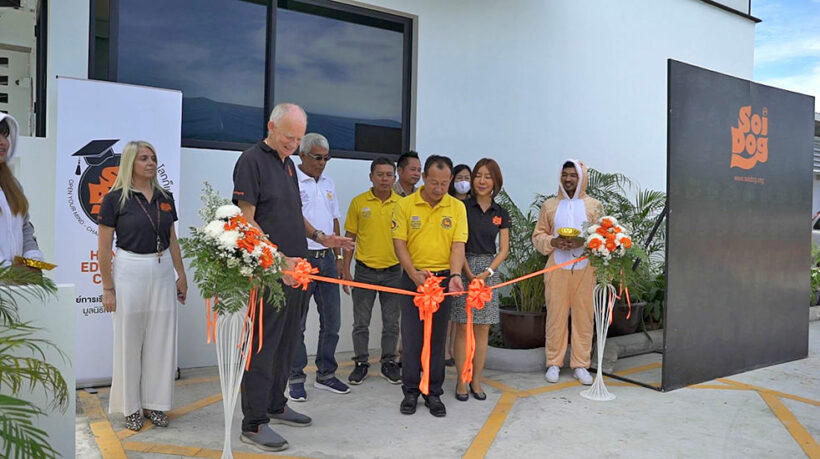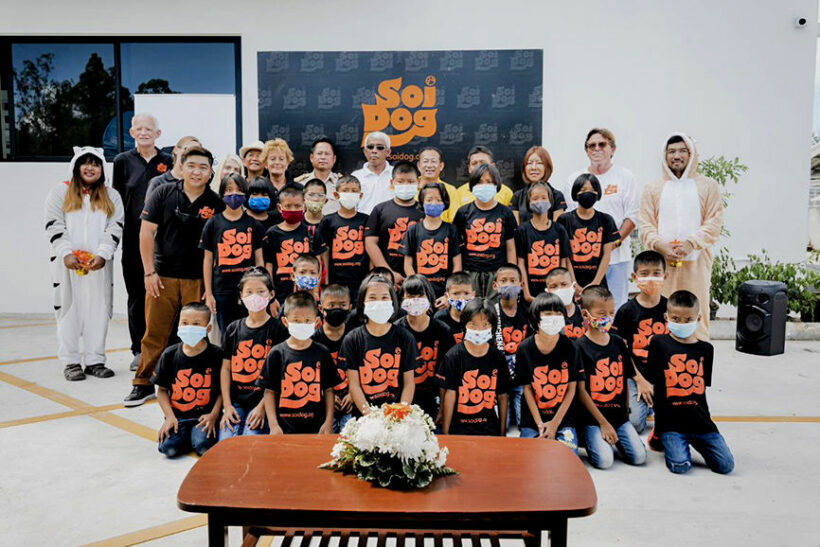 Keep in contact with The Thaiger by following our
Facebook page
.
Never miss out on future posts by
following The Thaiger
.