Phuket Live Wire: Goodbye to ol' Hotmail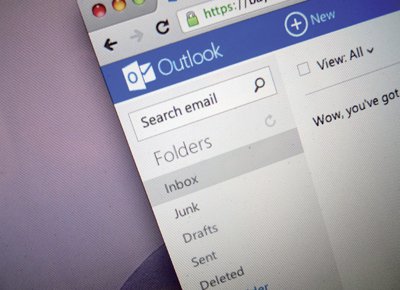 PHUKET: If you have a Hotmail account, you're in for a big surprise. Microsoft is throwing away Hotmail completely.
That's quite a comeuppance for one of the best-known brands in the world. Imagine Toyota throwing away the Camry brand, or Louis ditching Vuitton.
Once upon a time, Hotmail blazed new ground as the first major free web-based e-mail service when Sabeer Bhatia (a native of Bangalore and a graduate of Caltech and Stanford) spent US$300,000 to launch it in 1996.
On December 31, 1997, Microsoft bought Hotmail for US$400 million, and the service has never been the same. Microsoft struggled with Hotmail for many years, adding new users like flies, but always suffering from severe performance problems and crashes heard round the world.
Ultimately, Hotmail was shuffled under the Microsoft Network (MSN) wing; its free services were clipped; and its user interface was subjected to more facelifts than an aging Hollywood actor.
What happened? Just like Windows, Hotmail's been losing market share. Once the dominant email provider – with Yahoo Mail and AOL hot on its heels – Google's Gmail came along about ten years ago and blasted Hotmail out of the arena. Why pay for 20MB of Hotmail email storage, when Gmail give away 1GB for free? Gmail's taken a lot of market share and mindshare, with superior services and a much better interface, all for absolutely no cost.
Right now, Hotmail has about a third of the online email market. That's a precipitous fall from its old domination. Gmail has a third, and it's increasing rapidly. Yahoo Mail, perhaps surprisingly, also has about a one-third share, with its user base a flat line for years.
While email as a whole isn't an endangered species, it isn't growing very quickly. Social networking sites are starting to pick up a substantial portion of traditional one-to-one email traffic, and IMs, SMSs and VoIP/Skype calls eat away at the numbers.
So Microsoft decided to throw out the Hotmail baby with the bathwater, and replace it with something called, of all things, Outlook.com.
Everybody's going to find the name confusing. Outlook.com doesn't work anything at all like the real Outlook, which is part of Microsoft Office. It doesn't work like the Outlook Web App either, which is primarily for corporate email users on the go, or Outlook Express, the email program in Windows XP.
In fact, Outlook.com works pretty much like Hotmail, and Microsoft has added several new features that really do make Outlook.com competitive with Gmail.
Also, in addition to@hotmail.com and @live.com IDs, which have always worked with Hotmail, Microsoft has added @outlook.com IDs. If you want an email address such as woody@ outlook.com, run over to the site and stake it out.
It won't take long for you to get the hang of Outlook.com. The usual folders are on the left – Inbox, Junk, Drafts, Sent and Deleted. The Quick Views folders at the bottom left are basically useless, as far as I can tell.
Don't waste your time with them, unless you want to use one of the online Office Web Apps (stunted versions of Word, Excel, PowerPoint) to edit a file that's been emailed to you. Individual messages can be flagged by clicking on the flag silhouette on the message summary line (second column). A flagged message is automatically placed at the top of the Inbox list.
Outlook.com has one unique feature called Sweep, which lets you move all of the mail from a particular email address into a single folder, or delete all of the mail from a
specific email address. Sweep is an old Hotmail feature that's been brought into the new Outlook.com.
My #1 tip for Outlook.com users is the same as my #1 tip for old Hotmail users: create a folder called Save, and don't create any other folders.
As you go through your mail, move any interesting mail to the Save folder. That way, you can search for it easily, and don't need to worry about Outlook.com throwing it away after 30 days.
Gmail users don't have to worry about making a Save folder. Gmail already has one, called Archive.
A month ago, based on the recommendation of a friend who also writes "For Dummies" books, I decided to try Gmail as my only, full-time email program. I migrated all of my email addresses over to Gmail (a process that's surprisingly easy), and kept using all of my old email addresses.
After a month of intense use, I actually prefer Gmail to Outlook 2010 (never thought I'd say that).
There are some tricks, but once you get the hang of it, Gmail's capable of handling a lot of email. Searching for mail in Gmail takes one-tenth the time, and creates one-tenth the headache, of searching in Outlook.
The big downside: When my internet connection goes down, I'm dead in the water.
I also tried Outlook.com for a few days, and ultimately went back to Gmail. Why? Three reasons. First, it's much easier to archive mail in Gmail, and I use the archiving feature a lot.
Two, Gmail sorts my mail automatically into two lists: Important and Everything Else. The sorting isn't infallible, but it adapts to my recommendations, and it saves me an enormous amount of time scanning incoming mail.
Third, I just prefer the layout of the Gmail screen. Instead of Outlook.com's four columns, with ads taking up the fourth, I prefer having a single ad at the top, and seeing the rest of the screen devoted to mail. After all, that's why I use an email program!
So say goodbye to Hotmail. It's been a good ride. Let's see if Microsoft has any better luck with Outlook.com.
Woody's Sandwich Shoppes hold computer sessions under the tutelage of Seth Bareiss every other Wednesday afternoon, from 1 to 3pm. If you have a Windows problem that needs to be solved, drop by one of Seth's free afternoon sessions. Details in the Phuket Gazette Events Calendar.
Live Wire is Woody Leonhard's weekly snapshot of all things internet in Phuket.
Follow him on Twitter: @PhuketLiveWire, and "like" the pages at facebook.com/SandwichShoppe and facebook.com/phuketgazette.net, or send him mail at Woody@KhunWoody.com.
— Woody Leonhard

Join the conversation and have your say on Thailand news published on The Thaiger.
Thaiger Talk is our new Thaiger Community where you can join the discussion on everything happening in Thailand right now.
Please note that articles are not posted to the forum instantly and can take up to 20 min before being visible. Click for more information and the Thaiger Talk Guidelines.