Phuket Live Wire: To 3BB or not to 3BB?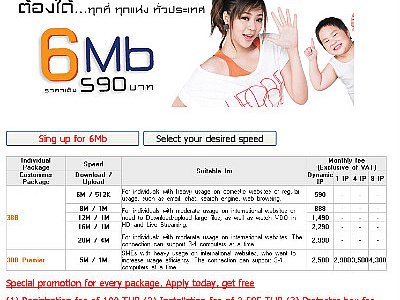 PHUKET: I'm tired of paying so much for ADSL. I have ADSL lines in three of the four Sandwich Shoppes (CAT EV-DO in Villa Market), plus one in the bakery and two in my home office. That's six ADSL lines.
For years I've been using the TT&T, then 3BB, MaxNet Premiere 4 Mbps service. For years, I've been paying almost 2,600 baht per line per month – more than 15,000 baht a month for ADSL.
About a year ago, I switched one of the lines at my home office over to True 10 Mbps. It costs half as much as the 3BB Premiere service, and the international download speeds are twice as fast.
In December, I switched the line at Sandwich Shoppe Laguna to the 3BB Indy 12 Mbps package, for 1,600 baht per month.
Last month, I decided to try a little experiment. I turned in three of the 3BB MaxNet Premiere lines, and the 12 Mbps line, and traded them all for 3BB 6 Mbps "Indy" lines. My ADSL bill went from 2,600 baht per line (1,600 baht for Laguna) to 590 baht per line.
The folks at 3BB said I would be sorry. The MaxNet Premiere line is the best service they have, the sales clerk said. It has a fixed IP address, and everybody who's serious about Internet in Phuket needs a fixed IP address.
MaxNet Premiere has a maximum of 10 users per line. And, besides, the cheap Indy lines won't even connect to overseas – they're only for use inside Thailand. That's what the lady said.
Er, right.
Here's the facts.
Nobody in their right mind needs a "fixed IP address" in Thailand. A fixed IP address is a prerequisite if you're going to run a web server in your home or office, facing directly onto the internet. But who would run a web server in Thailand? (Well, OK, the big banks in Bangkok run web servers in Thailand. But Thai Air doesn't have its server farm in Thailand – they're based in Colorado.)
It's much easier to spend US$10 a month and get a server someplace with reliable connections and big bandwidth. You don't need a fixed IP address in Phuket.
While it may be true that 3BB "Premiere" service limits each DSLAM (that's what the box on the telephone pole is called) to 10 lines, there's no guarantee that those 10 people will use their connections gingerly. You may well get better speeds with the 20-line Indy service, unless one of your 20 neighbors likes to download torrents at the wrong times.
And as far as accessing international web sites, sorry, but if you can get to a site inside Thailand, you can also get to sites outside of Thailand. The internet doesn't care where you're headed. Anyone who tells you otherwise doesn't know what they're talking about.
Here's what I found. All of these times are international download speeds, measured using our regular test at phuketinternetspeed.com
Home office Patong: Expensive line average 6.1 Mbps. Cheap line average 3.1 Mbps.
Sandwich Shoppe Patong: Expensive line average 4.1 Mbps. Cheap line average 6.2 Mbps. Yes, the price went way down, and the speed went way up.
Sandwich Shoppe Laguna: Expensive line (Premiere 4 Mbps) average 4.1 Mbps. In December, the cheaper (Indy 12 Mbps) line averaged 5.9 Mbps. In February, the very cheap line (6 Mbps) average 4.7 Mbps.
Sandwich Shoppe Chalong: Expensive line average 4.0 Mbps. Cheap line average 3.4 Mbps.
You can slice and dice those numbers many different ways, but the bottom line to me is that there's very little difference in speed between 3BB's MaxNet Premiere 4 Mbps package and its Indy 6 Mbps cousin – at one-fourth the cost.
Take a look at the numbers for yourself. They're posted on the Phuket Internet Speed reporting site, www.phuketinternetspeed.com. While you're there, sign up and start posting your speeds, too.
Sometimes you don't get what you pay for.
Computer Clinic
The next Phuket Computer Clinic meeting will be this Sunday (March 13) from 10am to midday at Sandwich Shoppe Laguna, near the entrance to the Laguna complex. Look for us in the newly renovated (and almost complete) Meeting Room, at the back. Sponsored by the Phuket Gazette and Khun Woody's Sandwich Shoppes.
Facebook 101
Able Wanamakok will be conducting a series of three seminars called "Facebook 101" starting on March 19. The free seminars will meet every Saturday at 10am at The Meeting Place in Sandwich Shoppe Laguna.
Each session is limited to 20 participants. To sign up, go to www.facebook.com/SandwichShoppe and on the left click the link marked Facebook Seminar.
For news updates about computers in Phuket, follow me on Twitter: @PhuketPC
Live Wire is IT guru and Phuket Gazette columnist Woody Leonhard's weekly snapshot of all things internet in Phuket.
— Woody Leonhard


Read more headlines, reports & breaking news in Phuket. Or catch up on your Thailand news.
Police investigate motorbike hoons in Patong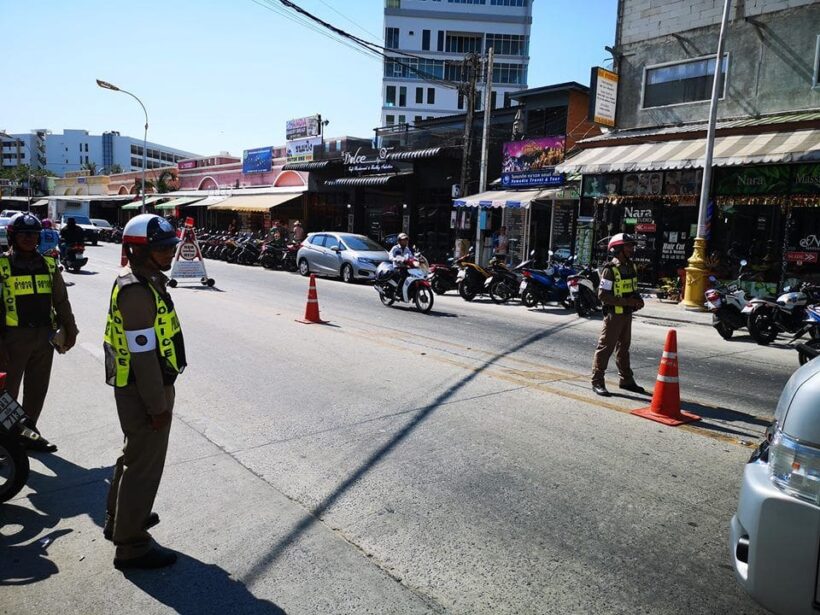 PHOTOS: Patong Police
Patong Police are investigating alleged foreign motorbike racing gangs in Patong after a viral video clip in local social media.
The Patong Police report that the clip of tourists who have been driving their motorbikes at high speed around the streets of Patong has been very popular and provided them with a lot of information about the locations, the bikes and the riders.
Police are now investigating the incident to find the people on the bikes so they can charge them and take legal action.
Every month they say there are about 2,000 cases as Patong Police enforce the road rules around the tourist town. Patong Traffic Police say they are strictly enforcing traffic rules to prevent road accidents and protect tourists.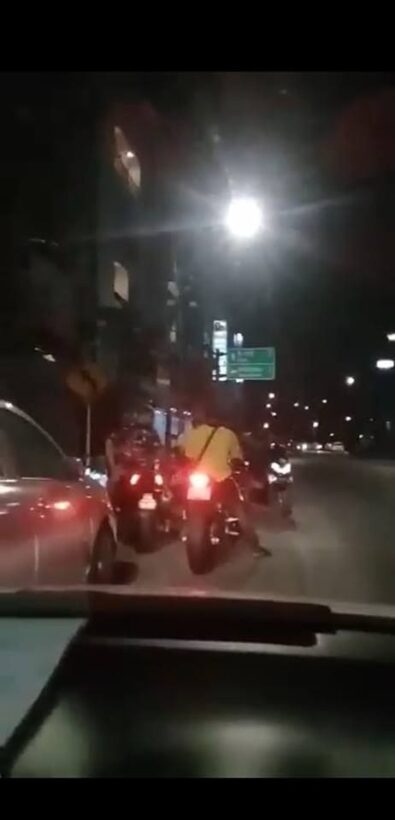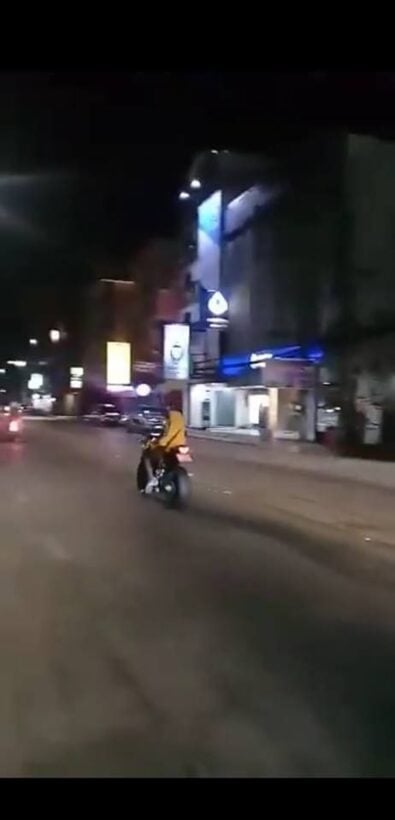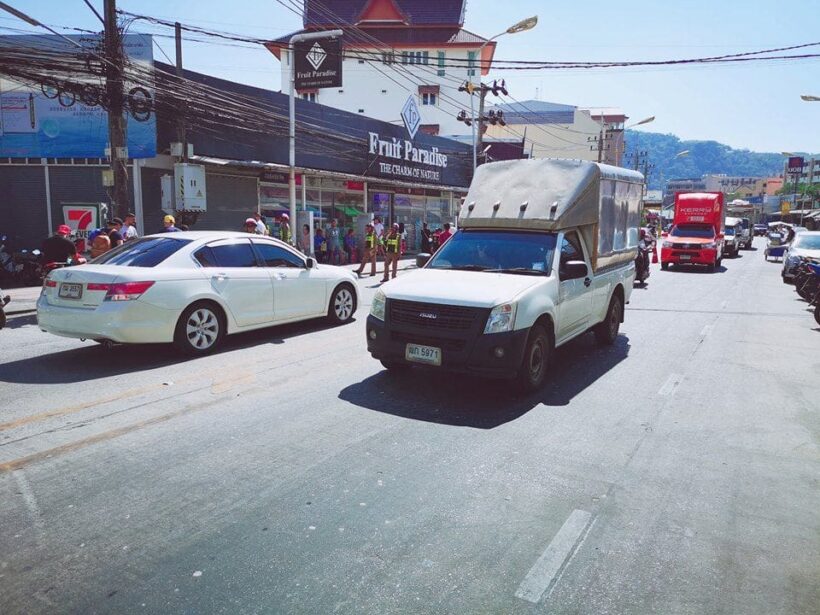 "Self-myofascial release" – what is foam rolling?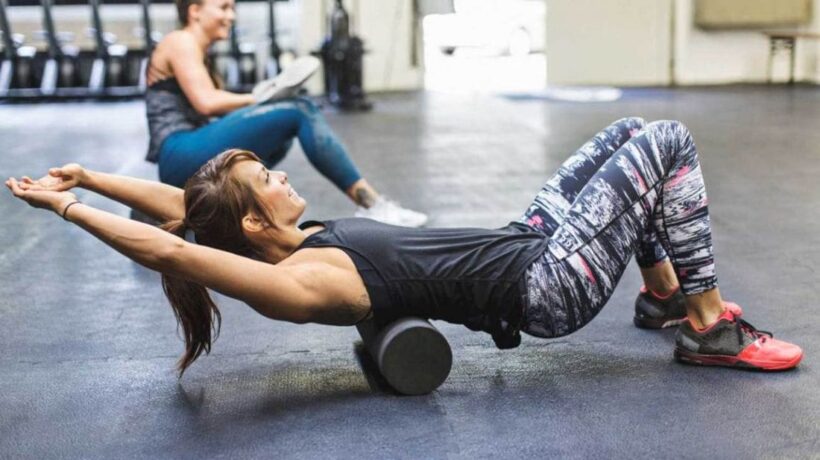 by Krix Luther
The word is out about self-myofascial release – foam rolling – and, no, Thailand people, this doesn't have to do with a 'soapy' or 'happy-endings'.
So what is foam rolling you ask? Well, it was once a secretive technique used by professional coaches and therapists but has become a regular practice for people across the spectrum of all fitness levels.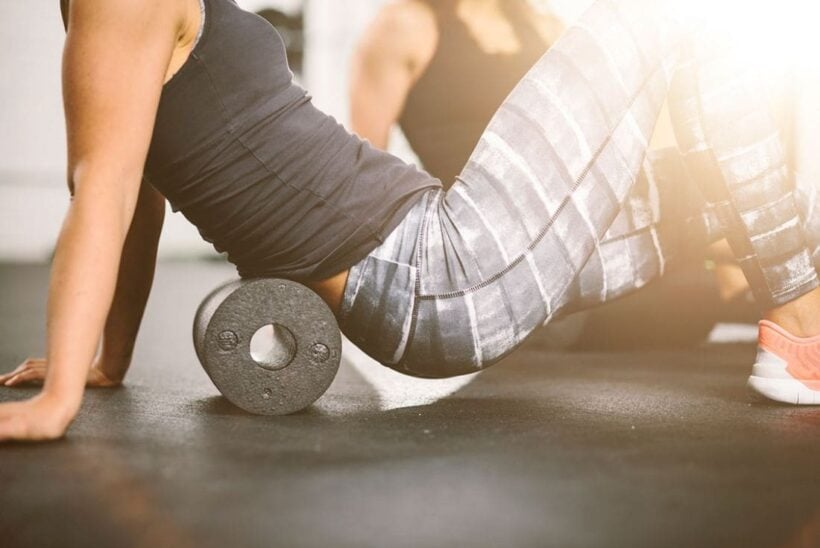 Self-myofascial release is just a fancy term for a technique of self-massage that helps deal with muscle tightness and trigger points.
With a massage parlour never being farther than a kilometre away, and decent one-hour massage costing you less than 500 baht, it might be difficult to see the point of learning the technique – which would explain why I always see a bunch of rarely used foam rollers in the corner of Nai Harn Gym in Phuket (one of the places I work).
Nonetheless, the understanding of your body and muscle structures that comes with practising the technique can offer many benefits.
Increases flexibility and range of motion
Improves blood circulation
Prevents chances of DOMS
Reduces post-workout stress
Helps with post-workout cooldown
Reduces recovery time
Prevents training-related injuries
Reduces chances of overtraining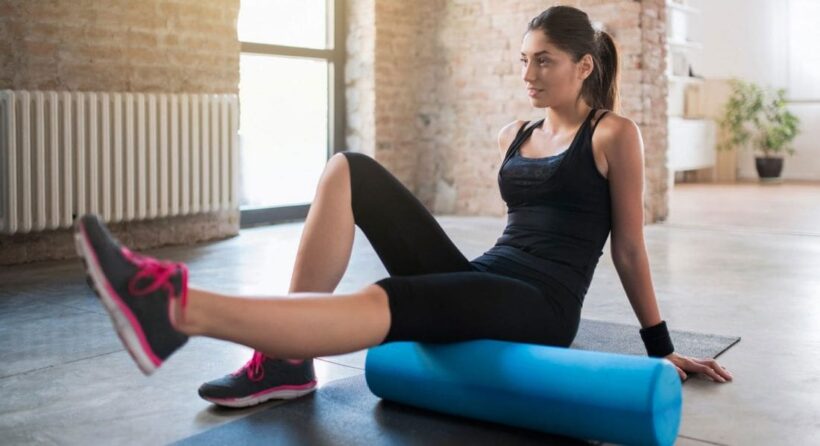 The practice can be done with a foam roller, lacrosse ball, Theracane or your own hands by simply applying pressure to specific points on your body, aiding in the recovery of muscles and assisting in returning them to normal function. We can think of 'normal function' as when your muscles are elastic, healthy and ready to perform at a moment's notice.
Foam rolling after a workout will provide deep compression that will help relax tight muscles and adhesions (fibrous bands) between muscle layers and their surroundings. The benefits of foam rolling are outstanding, in addition to increasing blood flow, which will speed up muscle recovery. Foam rolling can be used for a variety of corrective bodywork.
It can loosen muscles to re-balance posture, re-establish proper movement patterns, enhance performance and help create pain-free movement.
Stretching alone is not always enough when it comes to releasing the tightness, which makes the technique very helpful. Additionally, you are able to feel exactly what is happening and adjust the pressure so that it is uncomfortable, but not unbearable – not always the case when it comes to the toes of your Thai masseuse digging into your back.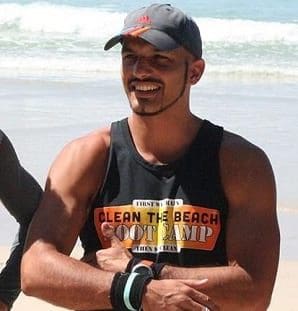 Krix Luther has been a Personal Trainer in Phuket for more than 10 years, he specialises in weight loss, strength & conditioning, TRX and CrossFit. For more information about Krix and his services, visit krixluther.com
Elderly motorbike driver dies in Thalang crash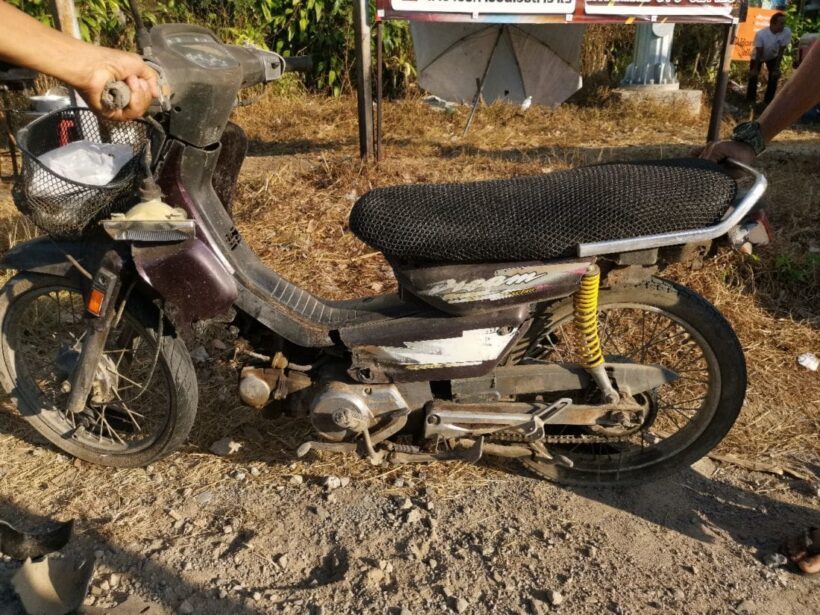 A 74 year old motorbike driver has died after colliding with a high speed taxi in Thalang this morning.
The Thalang Police headed to the accident near an intersection of Thepkrasattri – Nai Yang Road in Thalang at 7.40am.
When they arrived they found a damaged taxi. Nearby they located the damaged motorbike.
74 year old Somchai Uttasaha, the motorbike driver, was taken to the Thalang Hospital but was later pronounced dead as a result of his injuries.
Police report that the taxi was traveling at high speed. The driver was 48 year old Prasert Malitong.
When the taxi arrived at the location of the incident, the motorbike was allegedly traveling outside his proper traffic lane.  The taxi collided with the motorbike at speed.
The taxi driver has been charged with reckless driving causing death.