Phuket
Phuket Classic Bodybuilding Event 2014 aims to promote healthy lifestyle (video)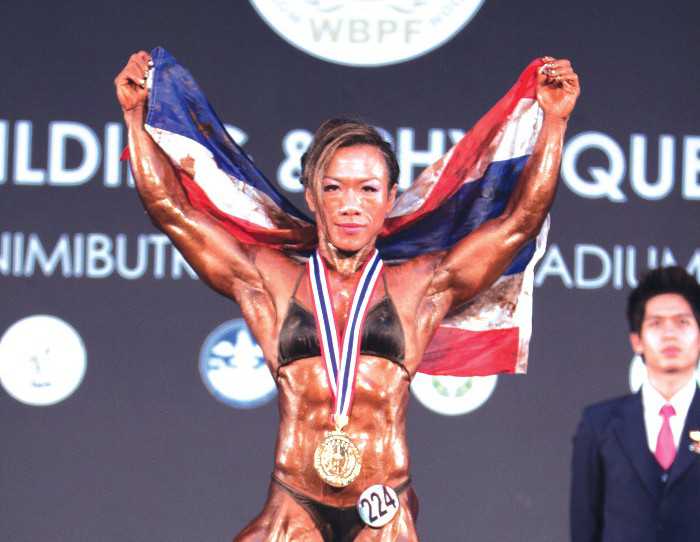 PHUKET: Last year's "Phuket Classic", an annual bodybuilding and modeling competition and the first of its kind in the south of Thailand, was held at Central Festival. The event was heralded as an outstanding success with the numbers of participants and audience in excess of expectations.
According to Wilaiporn Wannaklang, President of the Phuket Bodybuilding Club, organizer of the event, and reigning Women's World Champion, this year's 2014 Phuket Classic event promises to be even more successful. And on top of all that, it's the only such event in Thailand supported by the World Bodybuilding and Physique Sports Federation.
The competition will be held at Central Festival on Sunday, October 12, from 11am to 7pm, with Phuket Governor Maitri Inthusut set to open the proceedings.
"Whilst specializing in bodybuilding and physique training the Phuket Bodybuilding Club also aspires to promote better education of healthy lifestyle practices," said Ms Wannaklang.
"The journey taken to achieve the visual results, can't be overlooked " she added. "It requires focus and perseverance. It's about making right choices. It provides a purpose and a goal, and to this end, it can be a sport for everybody, both young and old."
And if anybody is well-placed to have an opinion on that matter, it's Ms Wilaiporn. From 2009 to 2013, she has won 21 awards, including the first place in the 2012 World Bodybuilding & Physique Federation (WBPF) Women Bodybuilding (50kg class). She was also the champion of the 2010 and 2012 Thailand National Games Women Bodybuilding Open, the 2012 Siam Classic Women Bodybuilding Open, and won the first place of the Women's Bodybuilding class of the Mr Thailand competition for three years in a row.
This year, more than 100 contestants are expected at the event, competing in 12 different categories, including a separate category for tourists, with five foreigners already registered and more expected to sign up soon.
The audience will receive inspiration and motivation from watching the shapely muscles of the sculpted bodybuilders, get a chance to snap a souvenir photo and have a chat with the champions, and maybe learn their secrets about optimal training and diet.
To sign up for the competition, visit the event's Facebook page: Registration is open until September 20.
The Phuket Gazette and PGTV's 'Phuket Today' show, the island's only nationally broadcast television program (aired daily on True Visions channels HD-79 and SD-107), are proud to sponsor this event.
— Maciek Klimowicz