Phuket
Patong transport operators protest reduction in taxi stands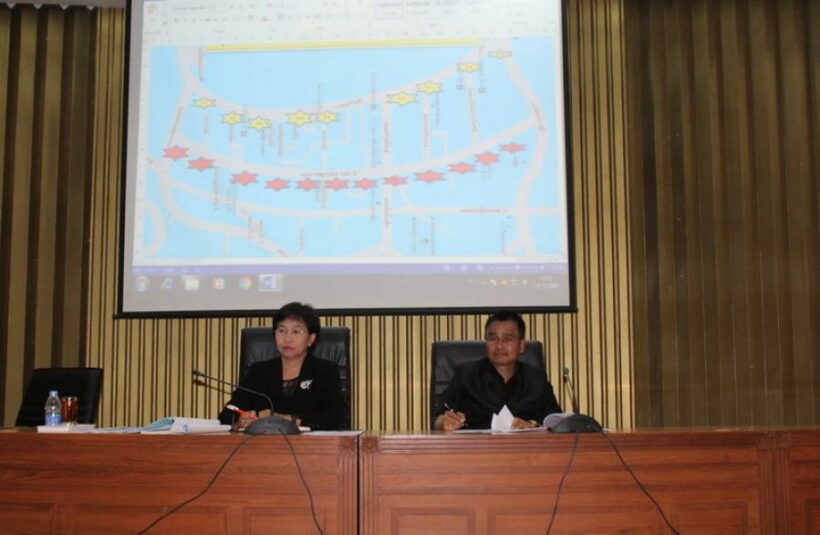 PHUKET: Patong public transport operators will continue to utilize 84 taxi stands for now until the Phuket Governor and Army 4 commander announce their final decision about the number of stands on the island.
The public transport management committee had announced on May 18 that Patong was to see a 75 per cent reduction in taxi stands (from 84 to 21) effective June 1.
A group of Patong taxi operators, led by Anan Pluemjit and Aroon Kruajan, gathered at Phuket Provincial Hall to meet with the public transport management committee yesterday morning.
"We also submitted a letter to Phuket Governor Norraphat Plodthong, asking him to allow us to continue using the same number of stands as before, but the [public transport management] committee thinks there are too many," said Mr Anan.
"Our business will suffer greatly if we only have 21 stops to operate from," he added.
Phuket Vice Governor Siwaporn Chuasawad held a meeting with relevant officers yesterday afternoon to discuss the issue.
"At present, there will be no change in the number, so please don't panic and go about your business as usual. We cannot confirm if they will be decreased in future, as we have to discuss this issue with the governor and army officials first," V/Gov Siwaporn told the operators.
As per the original announcement, the whole of Phuket is to have 74 taxi stops, of which 21 are slated to be in Patong.
— Kritsada Mueanhawong