Patong to get 'drunk center'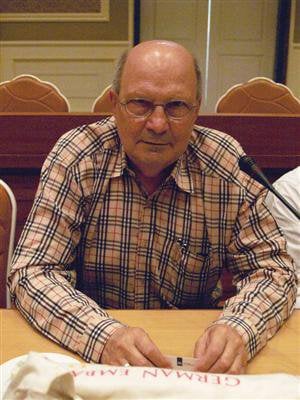 PHUKET: Foreign tourists who over-indulge and get into trouble in Patong may soon be left overnight to sober up in a 'drunk center', according to plans revealed at the second meeting between Honorary Consuls and Phuket authorities on May 24.
Another major proposal mooted at the meeting was setting up a call center to coordinate taxi services in Patong.
Phuket Vice Governor Smith Palawatvichai chaired the meeting, held at Phuket Provincial Hall on Monday.
The meeting was attended by representatives of 16 countries: Australia, Austria, Czech Republic, Denmark, Great Britain, Estonia, France, Germany, Italy, Ireland, Korea, Norway, Netherlands, Russia, Sweden and Spain.
Phuket Provincial Police reported the number of foreigners who died or were involved in criminal cases so far this year.
To May 12, 33 foreigners died from accidents, health problems, drowning, drug overdoses and murder.
To April 26, 84 foreigners were charged with criminal offenses including drunk driving, dangerous driving, theft, drug possession, visa overstay, assault, sexual abuse, child abduction and gambling.
To April 25, 20 foreigners reported having been victims of crimes including theft, robbery, physical assault and fraud.
Phuket Provincial Administration Organization President Paiboon Upatising said he was very concerned by the statistics, as safety and security are key factors considered by tourists when choosing a holiday destination.
Those concerned needed to work harder and brainstorm ways of reducing the toll, he said.
German Honorary Consul Dirk Naumann asked for more understanding from police officers when drunken Germans swore at them.
"Thai police aren't used to this kind of abuse," he said. "From our side we can only request that Thai police understand that in most Western countries the police do not have the same status as Thai police."
V/Gov Smith said that many tourists came to Patong to get drunk, which meant security measures there should be different to other areas.
"In future, a special area for drunk tourists will be set up to hold them for a while until they sober up. There'll be no need to go to the police station," he said.
Phuket Tourist Police Superintendent Ekachai Pramanakul said police handled drunken tourists with understanding, but in some cases the tourists were bigger than they were, so they had to control them by force.
On the subject of Thailand's current political crisis, Mr Paiboon said the Phuket authorities would coordinate to ensure Phuket remained safe for tourists from around the world.
Mr Naumann said that German travel advice was not to travel to Bangkok, the North or the Northeast, but that travel to Phuket was safe.
British Honorary Consul Martin Carpenter raised the subject of the island's transport, asking how many tuk-tuks were registered in Phuket.
A Land Transport Office representative said there were 1,130 registered tuk-tuks and that this number would not be allowed to rise.
Mr Carpenter also proposed introducing a service in which people who had gone out and had too much to drink could call a local driver who would come and drive them home in their own car.
"I would be very happy to sit down and discuss ways of making this work," he said.
Consuls also reiterated a familiar complaint, that sometimes police failed to inform them when foreign nationals from their countries were involved in criminal cases.
Every consul affirmed that police could call their offices without hesitation because their secretaries were Thai and there would be no language problems.
It was also agreed that every Honorary Consul would receive a pocket book listing the telephone numbers of Phuket's government offices, police stations and important places.
The third Honorary Consuls' meeting is scheduled to take place August 23.
— Pimwara Choksakulpan
Keep in contact with The Thaiger by following our
Facebook page
.
Transport Company interprovincial bus services to the South remain suspended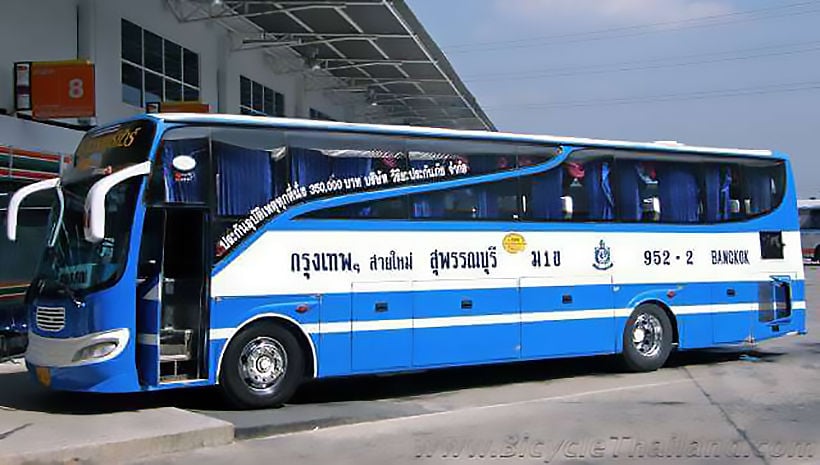 Transport Company, Thailand's interprovincial bus company, announced this week that it is continuing its suspension of all services to the southern provinces as the country will be under the state of emergency until June 30.
It did not say when services will resume. The company was expected to resume services from Bangkok to Koh Samui, Phuket and Trang from June 1.
The Cabinet decided on Tuesday to extend state of emergency in line with measures to control the spread of Covid-19.
Transport Company announced in April, when the national curfew came into force, that services on routes longer than 300 kilometres would remain halted nationwide until further notice.
Services on routes under 300km operated by minibuses are still allowed, from 5am-4pm, and parcel services can operate from 5am-8:30pm.
The decision is in line with the decision of the Centre for Covid-19 Situation Administration to maintain the night curfew, from 11pm-3am, and discourage travel between provinces to restrict the spread of the virus.
SOURCE: Nation Thailand
Keep in contact with The Thaiger by following our
Facebook page
.
Chiang Rai quarantines 26 returnees from Phuket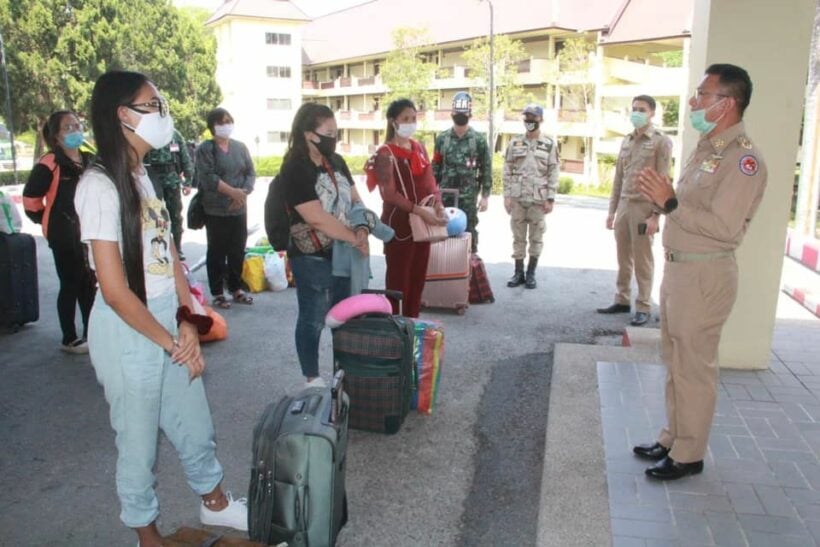 26 returnees from Phuket back to Chiang Rai arrived home on 2 passenger coaches today and were immediately placed in 14 day quarantine. The 26 arrived at the Wiang Indra Riverside Resort in Chiang Rai province (by the way, it looks VERY nice!).
The Deputy provincial governor of Chiang Rai welcomed them and asked them to adhere to the precautionary measures set by the health department. Thorough screening was reportedly conducted by Chiang Rai health officials and they were also reminded to eat only well cooked food, use a personal serving spoon when eating, wash their hands regularly, practice social distancing and most importantly wear face masks at all times.
Meanwhile a group of 400 Thais returnees from foreign countries were placed in state quarantine facilities in Chonburi province yesterday. 7 hotels in Pattaya City have been designated state quarantine facilities. The hotels have been approved by the health department for Thais returning from abroad. Around 2,000 returnees are now being quarantined there. Yesterday's 400 returnees, that had been stranded in Italy, Malaysia, Japan and Taiwan, arrived at Suvarnabhumi Airport before travelling to the quarantine facilities in Chon Buri.
Health officials today reported 11 returnees from overseas tested positive for Covid-19. The 11, 5 of them masseurs, raised Thailand's total cases to 3,065 since the outbreak began.
"We can say that there are no new locally infected Covid-19 cases as far as official reports are concerned. Even more, all the new cases reported daily were infected in other countries."
Of the 3,065 accumulated cases, 2,945 (96%) have recovered, with 14 more patients released over the previous 24 hours. Just 63 patients remained in hospital. The death toll remains at 57.
SOURCE: Chiang Rai Times
Keep in contact with The Thaiger by following our
Facebook page
.
Mayor's statement sparks hope Chonburi beaches may reopen soon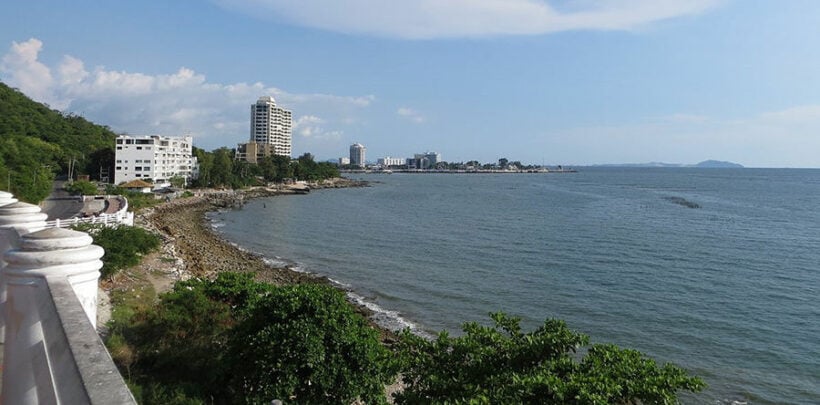 A Facebook post from the mayor of Saen Suk, home to the renowned Bangsaen beach, says beaches "may" reopen from June 1. (Before you ask, there is currently no official information on when Bangsaen, Pattaya or Phuket's beaches may actually reopen.)
Beaches in the eastern province of Chonburi were closed nearly two months ago as authorities enacted strict lockdown measures to control the spread of the Covid-19 virus. Chonburi has now had no new reported cases of the virus for more than 30 days and residents are getting antsy over the ongoing beach closures.
Authorities continue to state that the closures are to prevent unlawful gatherings and the risk of people travelling from nearby provinces, such as Bangkok, thereby causing a second wave of infections. Bangkok has the highest number of Covid-19 cases in the country. Despite this, local expats and Thais are demanding that Chonburi's beaches be reopened, particularly in light of this happening in other resort areas such as Hua Hin.
The Pattaya News reports that Bangsaen beach reopening does not necessarily mean Pattaya's beaches could also reopen as that decision lies with Pattaya's civic officials. Despite Pattaya not having any new reported cases of the virus for over 40 days now, Pattaya City Hall authorities remain concerned about mass gatherings, the consumption of alcohol and the risk that social distancing measures would not be adhered to were they to reopen the city's beaches.
SOURCE: The Pattaya News
Keep in contact with The Thaiger by following our
Facebook page
.