Phuket
PM informed: B50bn of national park land allegedly stolen by officials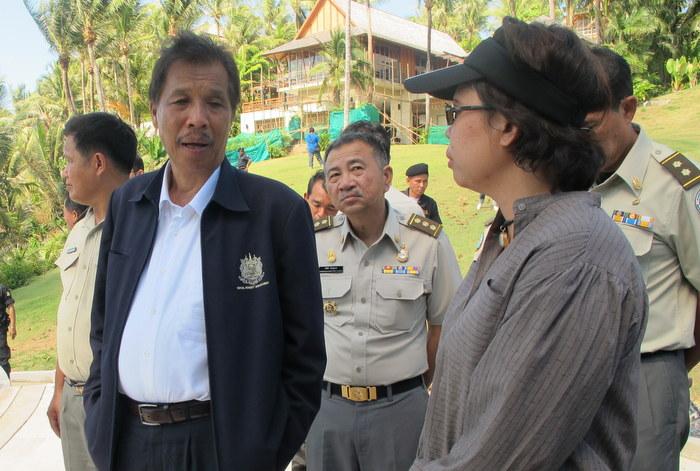 PHUKET: Allegations of officials pillaging Phuket national park land, dividing it and then illegally selling it, were brought to the attention of Prime Minister Gen Prayut Chan-o-cha today.
"I have obtained and passed on information incriminating officials who abused their power and sold off about 1,200 rai of Sirinath National Park," said Damrong Phidet, a member of the National Reform Steering Assembly and former director general of the Department of National Parks, Wildlife and Plant Conservation (DNP).
The land, which is valued at about 50 billion baht, was divided up into 178 plots and issued NorSor 3 Kor land-usage documents, explained Mr Damrong, who filed the complaint to PM Prayut.
"The 50 billion baht worth of land was stolen from the park for the benefit of businessmen, who then built luxury hotels and resorts on it," Mr Damrong said. "I want anyone involved in this land snatching to face the full force of the law."
The complaint will also be filed with the Department of Special Investigation, the National Anti-Corruption Commission, the Ministry of Natural Resources and Environment, and the Ministry of Justice, confirmed Mr Damrong.
"I will not stop what I'm doing. Our natural resources are very valuable and must be conserved for the betterment of the country as a whole, not a select group of rich businessmen," Mr Damrong said. "Furthermore, those officials charged with protecting it must not abuse their power and destroy it by illegally issuing documents."
In 2012, in his position as director general of the DNP, Mr Damrong launched a full-scale investigation into 10 Phuket resorts that allegedly encroached national park land (story here).
— Kom Chad Luek