PM Samak forced to step down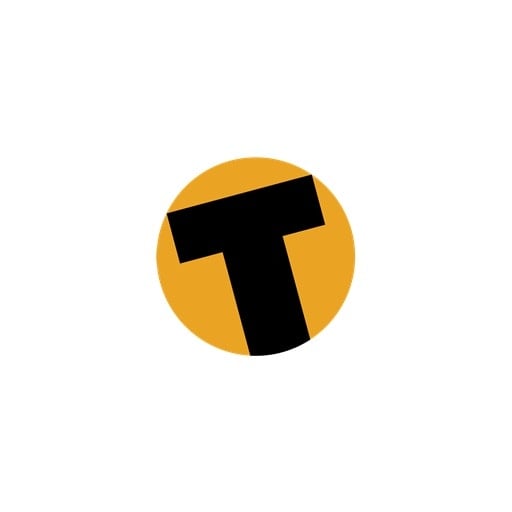 Bangkok (The Nation): Prime Minister Samak Sundaravej has lost his post and his cabinet will function as a caretaker cabinet following this afternoon's Constitution Court verdict that the PM is guilty of violating the nation's charter.
Six judges considered Samak to be the "employee" while three others considered him a "business partner" of a TV studio, a constitutional offence in both cases.
The court said evidence presented by Samak that he was only given transport fees for hosting the show "contradicted" payment evidence by the studio, Face Media.
The court went strong on the principles laid down by the Constitution against conflicts of interest. The judges pointed out that Samak's defense, using definitions of "employ", "employer" and "employee" from different laws, was not enough to determine whether the will of the Constitution had been violated.
Phuket's water shortage solution – pump it from the mainland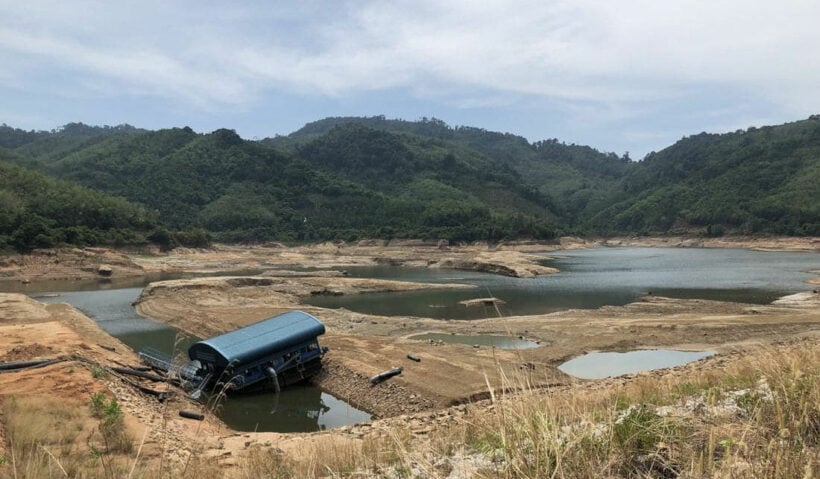 For the Thai island surrounded by water, Phuket now faces acute water shortage problems and local officials are scurrying for solutions.
This week a 3.5 billion baht plan was announced to pipe potable water across the channel from Phang Nga to Phuket as a remedy for the looming water crisis on the island. At this stage there's no approval for the project to go ahead and hasn't even been considered by the new Thai Cabinet.
Despite heavy rains in Phuket this week the three catchments are still well below capacity. According to local officials from the Office of National Water Resources the main dam in central Phuket, Bang Wad Dam, is at 6% capacity of useable water with the Bang Neow Dum in Srisoonthorn with even lower useable capacity.
The Office of National Water Resources lists Phuket as the province in the country at second highest risk of running out of water in the next 12 months.
With the annual wet season past the half-way mark (reliably April to November each year), the Director of Phuket Provincial Irrigation Office, Somsawat Chaisinsorn, has admitted in a Facebook post "that there's not enough water on this island".
But he also claims that there is now a "long-term solution".
That solution was announced this week by Graisorn Mahamad, the chief of the Phuket Provincial Waterworks Authority. He said there is going to a pipe connected to the mainland at the north-end of the island with water pumped south and then "directed into households".
The optimistic Mr Graisorn said that the PWA are awaiting for a Cabinet approval of a 3.5 billion baht budget for the project. Mr Graisorn was unable to put any dates to the project but admitted it would involve multiple departments, land purchases, major civil engineering projects, establishment of new catchments and water pumping stations.
Egyptian tourist stabbed in the neck at a roti street store in Phuket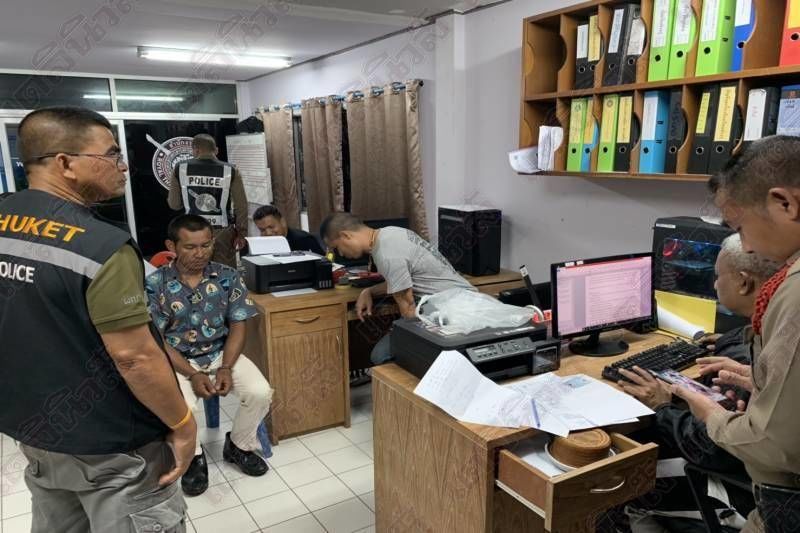 PHOTO: Daily News
A roti roadside vendor has been arrested after attacking a tourist by stabbing a man in the neck outside a Family Mart store.
30 year old Mahmoud Abbas is now recovering in hospital following surgery. He was admitted with a 7 centimetre gash on his neck.
According to reports in Daily News, the roti seller stabbed the man in the neck with an Itch kitchen knife after allegedly saying something about the man's wife in English. It hasn't been reported what was said by Mr Abbas.
Chalong police rushed to Soi Ta-iad, near Soi 12, last night to find 32 year old food vendor, Surachai Raksap, waiting at the scene with the weapon.
Mr Abbas, an Egyptian tourist, was rushed to Vachira Phuket Hospital (earlier reported as Bangkok Phuket Hospital) after receiving first aid at the scene. He was in a group of three that approached the roti store late last night.
Surachai was led away by police and is facing charges of attempted murder.
Soi Ta-iad is a popular street in Phuket for Muay Thai gyms, health shops, cafes and fitness businesses.
SOURCE: Daily News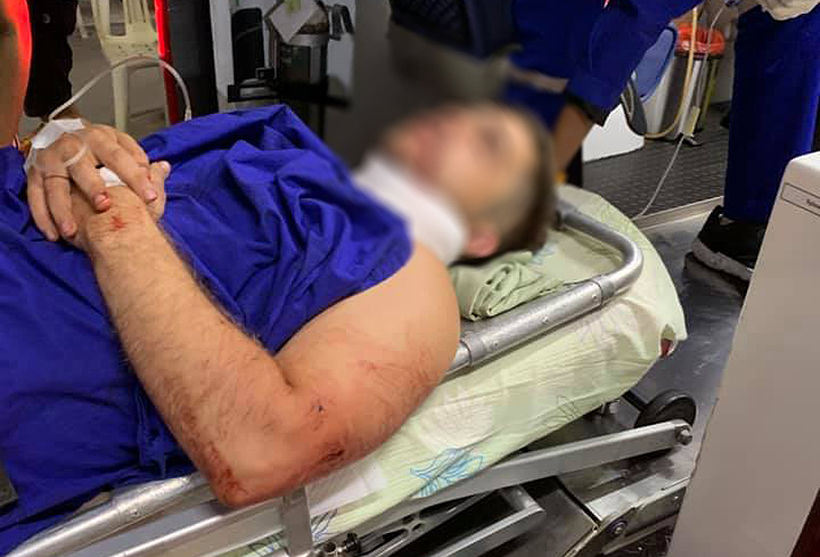 Mr Abbas arrives at hospital – Facebook
Man stabbed in Phuket over the price of a 'roti'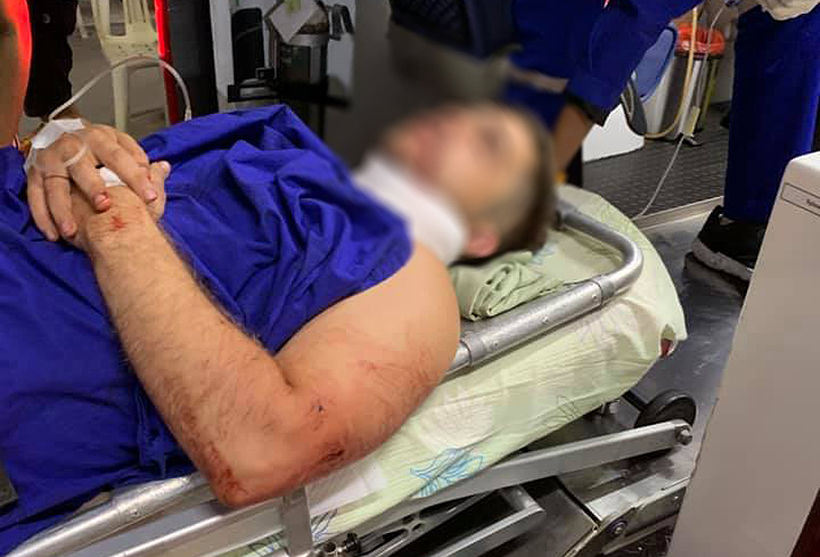 PHOTO: Facebook
A foreigner, known as 'Mahmoud', was stabbed in Soi Ta-iad ('Soi Steroid' or 'Soi Muay Thai' to locals) in Chalong, southern Phuket last night outside a Family Mart. The man was taken to Bangkok Phuket Hospital and is now reported to be in a stable condition following surgery. Doctors have told friends he will have to remain in hospital for observation for at least two days.
'Mahmoud' is an Egyptian tourist allegedly stabbed by a Thai man, according to sketchy reports.
Witnesses claim the stabbing was a result of an argument over the price of roti at a road-side vendor stall.
The street is a popular haunt for fitness-tourists with many muay thai and other gyms, health retreats and healthy food cafes in the area.