Officials check visa service firm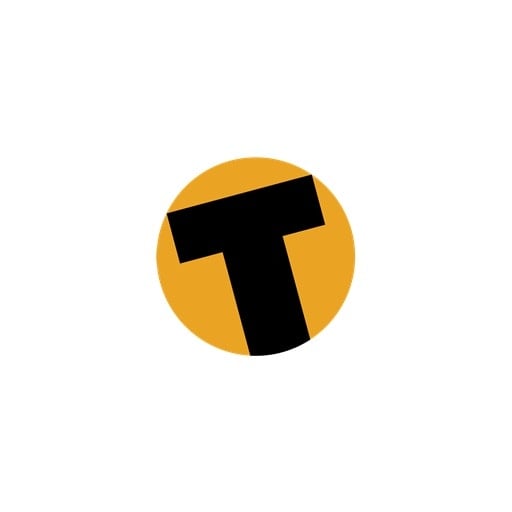 PHUKET: The investigation into fake entry permits for foreigners took a halting step forward recently when Immigration officers visited a "visa service" company and seized 20 passports found on the premises. "We checked the company where, foreigners informed us, they had obtained stamps, and now we are waiting for further instructions," Pol Capt Krissarat Nusen of the Phuket Provincial Immigration Office (PPIO) told the Gazette. "We found evidence there but we [have no proof of] what they were doing. We have to get more evidence before we can proceed against [the company]. "If we want to raid them, we need to have foreigners report officially to the police that they were cheated by this company, but so far no foreigners have made such reports to the police. Some have just given us information." He said that the holders of some – but not all – of the passports had contacted the PPIO requesting the return of their travel documents. The reluctance of foreigners to make reports may be partly explained by the fact that police appear to be applying a narrow intrepretation of the rules. While those who contact the Immigration Office to report having fake stamps will not be charged with being accessories to forgery, they will be fined for overstaying their previous legitimate entry stamps at a rate of 200 baht a day, up to a maximum of 20,000 baht. Capt Krissarat said that after the Gazette published news that "victims" of the visa service company could present themselves at the PPIO and would not be charged with a crime, four or five people had come forward. "We have had many phone calls asking for more details about this, but no one seems to be brave enough to make an official complaint to the police. "I would suggest that victims contact their embassy because Immigration in Bangkok is already working with the embassies over the fake stamps," Capt Krissarat added. Colonel Montri Kosiyasathit, Deputy Commander and official spokesman of Immigration Bureau 1 in Bangkok, said he felt that local officers were interpreting the law too narrowly. "I don't think it's right to fine them for overstaying – they are victims, and had no intention of overstaying. It is up to the judgment of individual officers, but most of those working in local [immigration] offices tend to interpret the law narrowly," he added. He said that he would discuss the matter of the overstay fine with the Major General in charge of Immigration Police Region 3, which includes Phuket. "I will suggest that he instruct local offices not to impose the fines because [these people] did not intend to overstay – they were victims [of fraud]." He agreed that action could not be taken against the visa service company until foreigners are willing to make official reports complaining of fraud. "However, we can question the foreigners whose passports were found as to why their passports were left with the company," he added. Col Montri also urged foreigners to call Bangkok if they came across an Immigration officer "cheating" or telling them to do something they knew to be illegal. They should call 02-2871740 during government office hours, he said, and be prepared to give the name of the offending officer, along with the date and time of the offense and the place where the officer works.
Keep in contact with The Thaiger by following our
Facebook page
.
With all patients recovered, Phuket closes its Covid-19 field hospital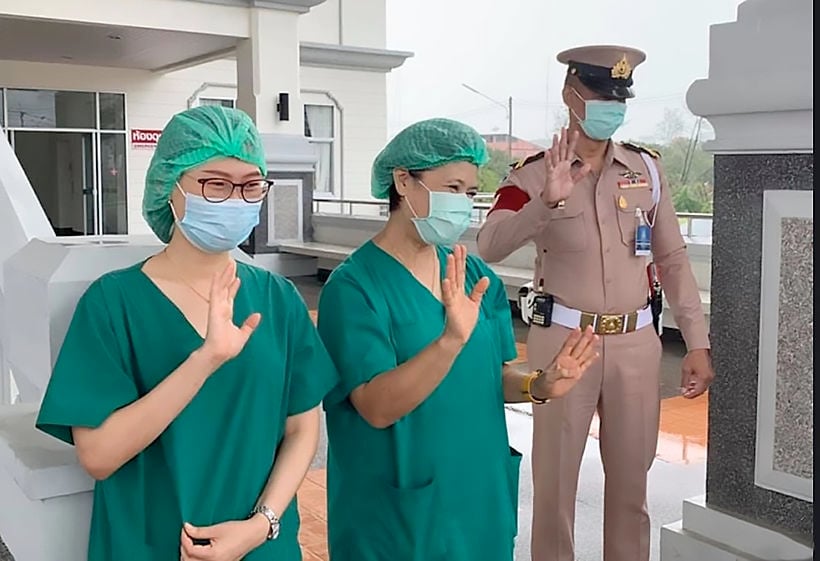 So long, farewell. Phuket, which has had the highest number of Covid-19 infections per capita in Thailand, is closing its first "field hospital" after discharging its final patients. The temporary hospital is closing down, hopefully for good, and will be "put on standby," as the last patients have recovered, the island's governor announced yesterday.
The building was actually the unfinished new provincial HQ for the local Phuket government. The building's completion has been stalled for years with uncompleted contracts and delays. But it has served an important purpose in housing the island's Covid-19 patients and keeping them away from the main hospitals.
"Today is the day that Phuket has zero Covid-19 patients. I would like to thank all officials and Phuket residents for their efforts and cooperation to make our province finally Covid-19-free. Our next job is to rehabilitate the province's economy, especially the tourism industry, which has been severely affected by the outbreak."
The governor was joined at the closing ceremony by representatives from the Tourism Authority of Thailand's Phuket Office, the Phuket Chamber of Commerce and the Phuket Federation of Industries to hand out 600 survival kits to local people affected by the Covid-19 crisis.
Phuket's first field hospital was established in March with 104 beds in a two-storey building. It was staffed with medical professionals from 5 hospitals throughout the province. Some 123 Covid-19 patients were treated at the hospital and all have fully recovered and been discharged. None has tested positive again.
The second field hospital is also on standby, having released its last patient on May 15.
Since the outbreak started, Phuket has reported 227 confirmed Covid-19 cases. Of these, 224 patients recovered and 3 died.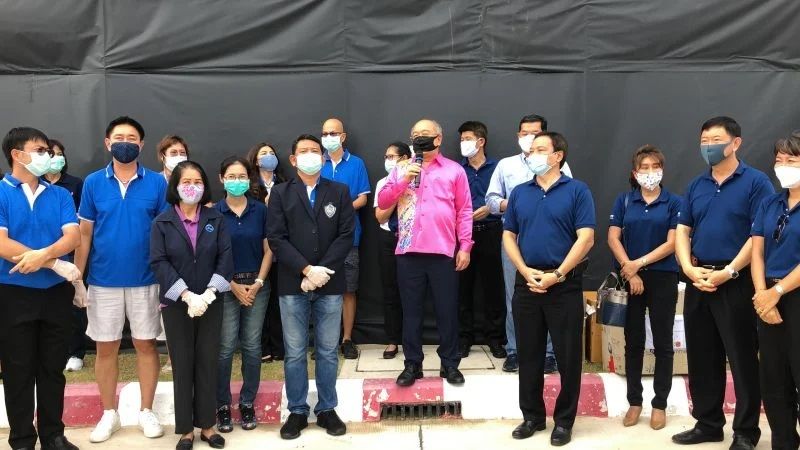 SOURCE: Nation Thailand
Keep in contact with The Thaiger by following our
Facebook page
.
2 killed after truck slams Phuket power pole – VIDEO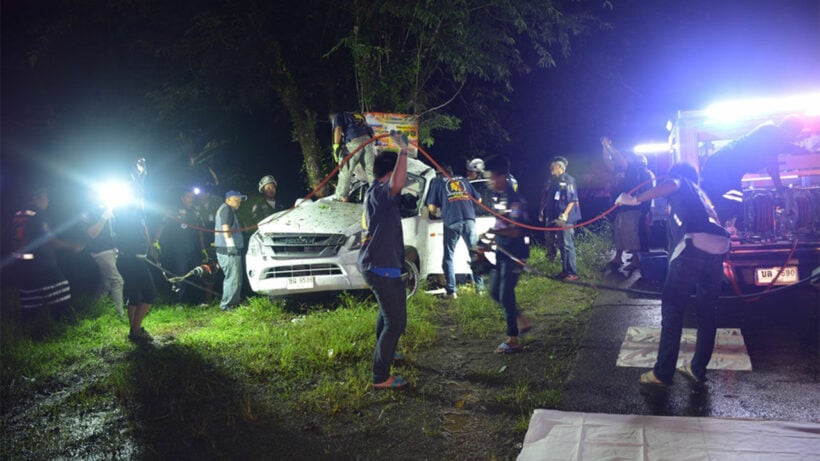 2 men are dead in Phuket after a truck slammed into a roadside power pole on the notorious Kata hill road, just out of Chalong yesterday. Police say the two men killed were a Thai and a Burmese national.
The deputy chief of Karon police says the accident occurred at about 4:50pm at the mouth of Soi Suksan 1 on Patak road – a windy section of road as it heads up the hill towards Kata Beach. The power pole fell across the road after being hit by the pick up truck, killing the man inside. He was identified as 31 year old Thanapon Prachit a native of Chaiyaphum province.
Another man, passing by on a motorbike, was seriously injured by the falling power pole. He was admitted to Chalong Hospital where but was pronounced dead. The passport found on him identified him as 28 year old Win Myo Hlaing from Myanmar.
The bodies of the victims were taken to Vachira Phuket Hospital for an autopsy.
SOURCE: Bangkok Post
Keep in contact with The Thaiger by following our
Facebook page
.
Two men die after truck plows into power pole in Phuket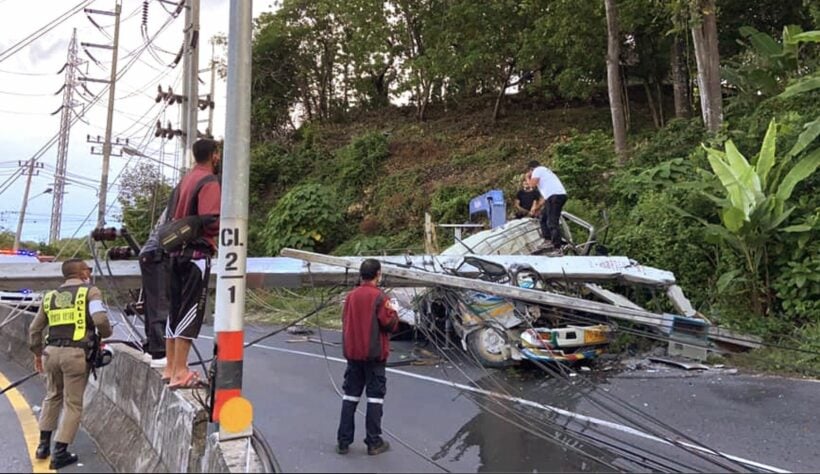 A Thai and Burmese man were killed after a work truck collided with a power pole on Kata hill, southern Phuket yesterday afternoon. The deputy chief of Karon police reported that the incident happened near the turn off onto Soi Suksan 1, on the Chalong side of the hill.
The power pole crashed on top of the truck as it fell, killing 31 year old Thanapol Prachit from Chaiyaphum province.
A 28 year old Burmese man was driving past at the same time and was also injured when the power pole fell. He was rushed to Chalong Hospital where he was later pronounced dead. His name was Hlaing Myo Win, according to the Bangkok Post.
The two bodies were transferred to Vachira Hospital and police are continuing their investigations.
SOURCE: Bangkok Post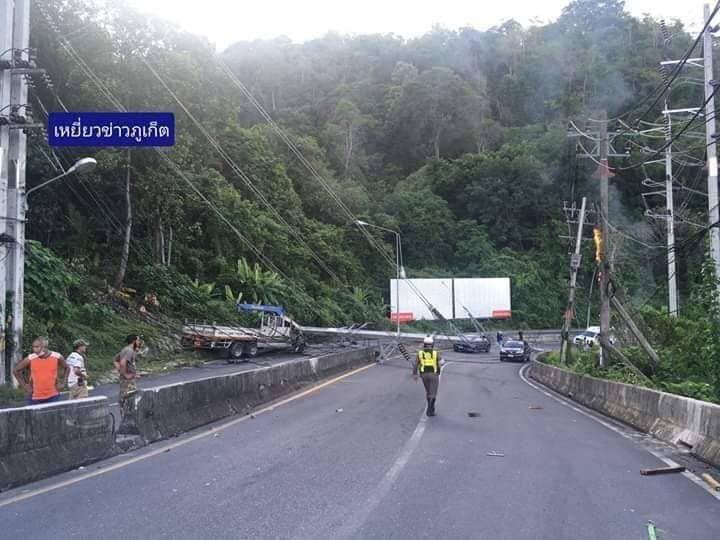 Keep in contact with The Thaiger by following our
Facebook page
.