Multi-million baht Sea Gypsy center defunct before doors open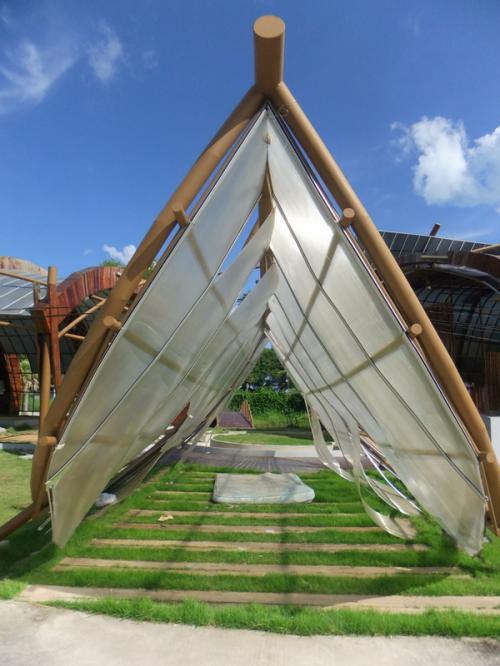 PHUKET: The long-awaited Sea Gypsy Cultural Center, slated to open at the end of 2012 at a budget that ballooned from 2 million to 5.4 million baht, has deteriorated into a derelict shell of a building that has become a shelter for the homeless.
The promised library, exhibition spaces and native handiwork demonstrations highlighting the millennia-old culture of the Urak Lawoi sea gypsies now living on Koh Sireh never arrived. Instead, there are mattresses for those still sleeping under the stars.
Located on a small nondescript soi at Laem Tukkae, out of sight from the beach where tourists board speedboats for day trips to the islands, the unoccupied multi-million baht center has fallen into disrepair: roof panels have fallen off, a mattress lies under a supporting structure and another floats in a pond.
A takraw court has been set up on the grass at the entrance.
The center never opened because it was not completed when it was transferred to the Rassada Municipality in May last year, said Dachakanee Leelanon , Rassada Municipality Chief Administrative Officer.
"It was transferred to us before it was finished and we don't have enough money to complete it," he said.
"It needs to be landscaped. That will cost two to three million baht, and we don't have the money.
"The Department of Public Works has agreed to finish the project. Right now, we are just looking after the structure. We have a security guard who keeps the place tidy," he said.
There is one other major obstacle to opening the cultural center: the rate of development in the area.
In May 2012, the center was described by Mr Dachakanee as one attraction among many that would contribute to the development of Koh Sireh.
"Koh Sireh has been neglected for so long, but Mayor Phudit Raksaraj has a plan to bring this part of town back to life. He wants to develop Koh Sireh into an important tourist attraction," he said at the time.
Now, however, it appears that the cultural center will not be leading the way toward development but instead will need to wait for other development in the area to rise before it can open.
"We are waiting for the renovation of the Baan Laem Tukkae area and will officially open the whole area at the same time to promote Koh Sireh as an important Phuket attraction," Mr Dachakanee told the Phuket Gazette.
On the mayor's list of developments as stated last year were an artificial beach, a musical fountain in the sea and a viewpoint on the hill behind Koh Sireh temple.
The proposal for the center – said to be the first of its kind in Asia – was first announced in 2009 as part of a plan to preserve and exhibit the life and culture of Urak Lawoi sea gypsies.
Two million baht was provided for the construction of the center by the Phuket Provincial Public Works Office, and the remaining 3.4 million baht came from a financial stimulus package launched under the government of Prime Minister Abhisit Vejjajiva.
One local resident who declined to be named expressed her disappointment.
"It was supposed to open last year but it seems like it will never be finished, it just stays there without any further construction.
"The officers said that will be exhibitions and tourist attractions in Koh Sireh, but that seems like an imagination project," she said.
"You can see teenagers using the car park of the cultural center to play takraw in the evening.
"At the entrance of the building, you can see a mattress under the cover, it is turning into a shelter for the homeless already" she added.
"Is this how the Sea Gypsy Cultural Center should be?"
— Saran Mitrarat
Keep in contact with The Thaiger by following our Facebook page.
Never miss out on future posts by following The Thaiger.
Phuket police confirm speed limit of bypass road after locals complain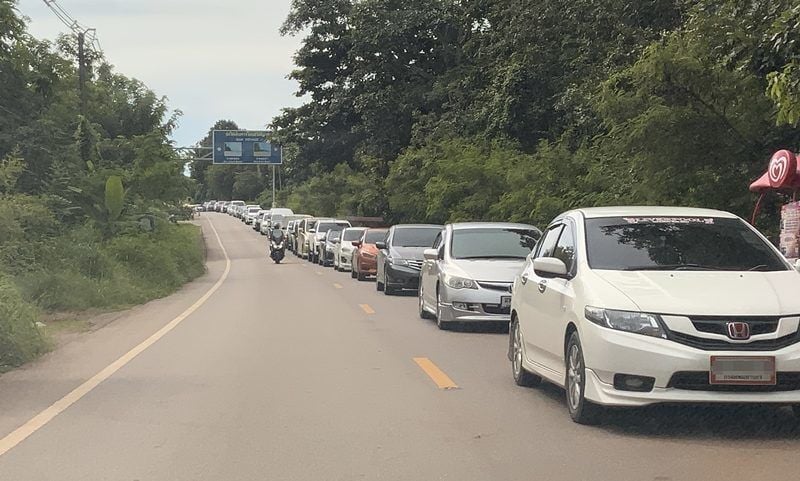 Phuket police are confirming the island's bypass road speed limit as 50 kilometres per hour. That is, despite years of back and forth between motorists and the law. The latest announcement comes after locals posted online copies of their speeding tickets, which showed the confirmed limit. The stretch of road, almost the only stretch of road where you could get a car up to 100 kph, has long been a speedway for cars, trucks and vans.
The reason they are complaining is due to the fact that they say they were under the impression that speeding tickets would only be given to those caught exceeding 100 kilometres per hour along the bypass. They say police have assured for years that this would be the case.
Phuket City Traffic Police Deputy Chief Rungrit Rattanaphakdee says that normally motorists are allowed to drive up to 80 kilometres per hour on municipality roads but the bypass road's speed limit is 50 kilometres per hour.
"Although drivers of private cars and motorbikes can drive not over 80 kilometres per hour on municipality roads in accordance with the Road Traffic Act B.E. 2522, all drivers must follow the 50 kilometres per hour signs installed along the bypass road."
But his interpretation of the law contradicts a statement in 2015 by former Phuket Highways Office Chief Samak Liedwonghat and Teerawat Liamsakun, who was Phuket City Police Chief at the time. Samak said back then, that the signs with a white background and red circle are advisory only. In other words, not mandatory. Teerawat also concurred with Samak, in 2015, by saying that the signs were advisory only but warned that drivers may have an accident if they don't comply with the advisory speed limit on the signs.
"Actually, speed is limited by law on this road [the bypass road] to 80 kilometres per hour in tessabaan (municipal) areas and 90 kilometres per hour in other parts. Our speed cameras are set to detect vehicles going faster than 100. Anyone caught going faster than that risks receiving a speeding ticket in the mail."
Now, Rungrit says the speed limit is mandatory but motorists would not be issued tickets by the speed cameras unless motorists' speeds were higher than 100 kilometres per hour.
Locals say they are still confused as they say Rungrit didn't respond as to why the motorists were being ticketed when travelling under 100 kilometres per hour as he maintains that fines are only given to those going over 100 kilometres per hour. The photos of the tickets showed most of those ticketed to be travelling at speeds of 90-99 kilometres per hour, which directly contradicts Rungrit's new interpretation of the law.
"….So far we have had tickets issued only to the drivers who drove faster than 100 kilometres per hour."
"The signs are there to remind drivers to drive carefully under the speed limit, as normally drivers drive very fast on the road, leading to accidents."
"We are trying to use technology to charge drivers' behaviour, so we use speed cameras and have tickets sent to their homes. As you can see, we never set up any checkpoint along the bypass road, except during the long holidays."
To be clear, Rungrit says the bypass road speed limit is 50 kilometres per hour, but you may be ticketed if your speed exceeds 100 kilometres per hour. That is, despite locals receiving tickets for going 90-99 kilometres per hour.
SOURCE: The Phuket News
Keep in contact with The Thaiger by following our Facebook page.
Never miss out on future posts by following The Thaiger.
UPDATE: Confusion over Covid-19 tests for visa extensions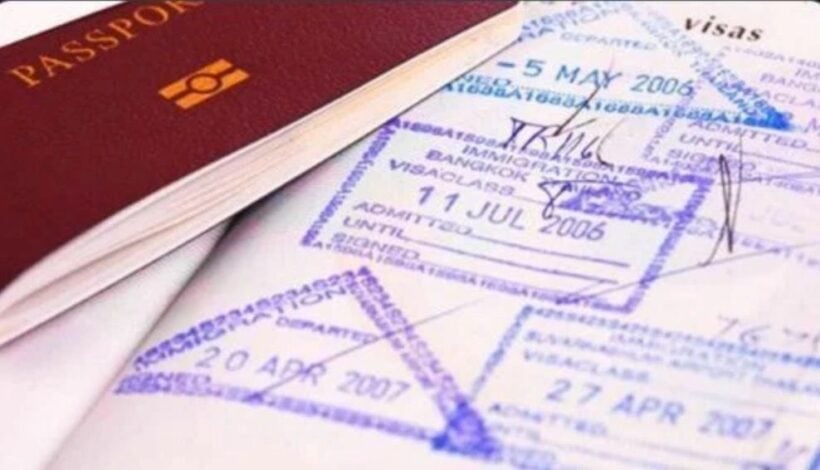 UPDATE: Khaosod English removed a story on Covid-19 tests for those seeking visa extensions and replaced it with the article "Immigration backtracks on plan to require Covid-19 test for visa extensions." They say the previous report sparked uproar among expats and immigration police spokesperson has since apologised for the misunderstanding.
Original article…
Confusion reigns today over whether Covid-19 tests will be required for visa extensions. While The Phuket News spoke with an immigration official who said "no… you don't need a Covid-19 test to extend your visa or apply for a work permit", Khaosod English wrote an article headlined "Covid-19 test will be mandatory for all visa extension".
The Thaiger also contacted a respected visa agent who said Covid-19 tests are, indeed, now required for applying for both visa extensions and work permits, even renewals.
The Thai Immigration Bureau has not made any official announcement regarding Covid-19 tests. Talk about Covid-19 tests for foreigners was brought up after a rule was published in the Royal Gazette last month, officially adding Covid-19 to a list of dangerous diseases, prohibiting those infected with any of the listed illnesses from entering the country.
Immigration Police Bureau spokesperson Archayon Kraithong told Khaosod English that proof of a negative Covid-19 test will be required for visa extensions, regardless of how long a foreigner has stayed in Thailand. On the other hand, Phuket immigration deputy chief Nareuwat Putthawiro told The Phuket News that Covid-19 tests will not be required for visa extensions or work permit applications.
"We do not require any medical documents for an application to renew a visa, because there are few foreigners' movements outside Phuket. Most of them live and work in Phuket, and have done so before the new wave of Covid-19… So they do not have to worry about it. Everything is still the same."
Medical exams are currently already required for most work permit applicants (including tests for Syphilis and Elephantiasis). A visa agent told The Thaiger that Covid-19 tests have been added to the medical examination requirements for work permit applicants. But, on the other hand, Phuket immigration says they DO NOT require Covid-19 tests for work permit applicants.
"We have not received any notices about Covid-19 requirements for processing applications to renew visas. If we do receive any such orders, we will let the public know."
It isn't the first time there has been conflicting statements coming out of different officials, in different immigration offices on different days.
SOURCES: Phuket News| Khaosod English
Catch up with the latest daily "Thailand News Today" here on The Thaiger.
Keep in contact with The Thaiger by following our Facebook page.
Never miss out on future posts by following The Thaiger.
Visitors to Phuket from "highest risk" areas must show Covid-19 test results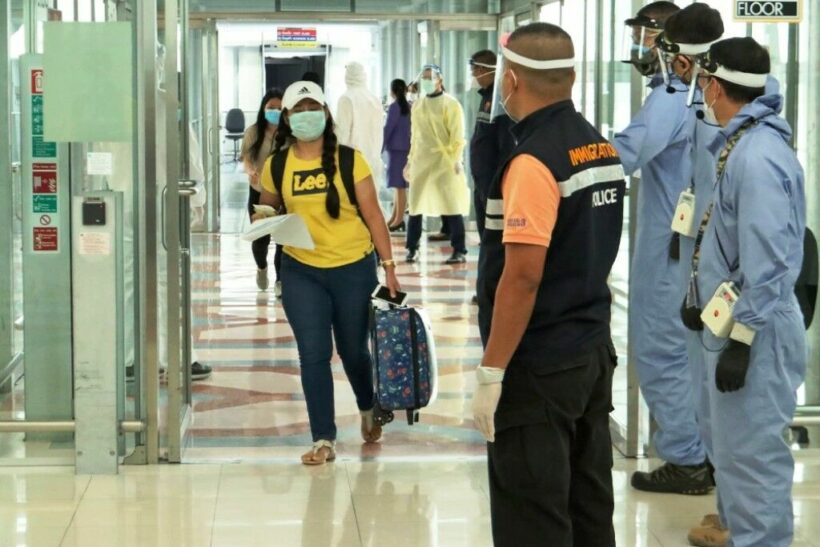 People arriving Phuket from the "highest risk" areas are required to take a swab test by the staff at emergency operation centres (EOC) or show the test result document endorsed by the EOC staff made within 72 hours of their arrival. The revised order is effective from now until January 31, according to the Phuket Governor.
Those people who are on a brief business trip to Phuket need to show certificates from their employers describing the reason and necessity of their trips. If they want to leave their accommodations, they have to make a request to the EOC and clearly explain the reason as well as the time and destination. Visitors are also asked to avoid going to the community areas to avoid crowded gatherings.
It is noted that the revised order by the governor has not been officially promoted by the Phuket office of the Public Relations Department. However, all visitors are still asked to register online via the Mor Chana contact tracing application and via www.gophuget.com according to the order re-issued on Friday.
SOURCE: Phuket News
Keep in contact with The Thaiger by following our Facebook page.
Never miss out on future posts by following The Thaiger.