Phuket
Massive casino for Phang Nga Bay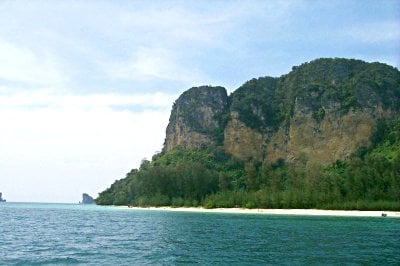 PHANG NGA: In a development likely to be disturbing to some, the government announced this morning that Phang Nga Bay is to become the site for Thailand's first legal casino.

The announcement was made following a hastily-convened session of Cabinet in Bangkok late yesterday evening, at which ministers agreed to invest a whopping 30 billion baht in the mega-facility. It will be built in Phang Nga Bay, partly on reclaimed land, and is scheduled for completion in September 2007.

An environmental impact survey for the project, conducted by a group of Chulalongkorn University academics at a cost of 126 million baht, has already been approved by the Ministry of Natural Resources and Disasters.

According to TAT Special Projects Director Wilaiwan Maikaojai, the complex has been designed to attract "several million" Asian tourists a year, and will include, in addition to more than 400 gaming tables, an underwater hotel, a spa, a 220-berth marina, "parking facilities" for 60 tour boats, a tiger circus, a petting zoo and a "small" convention center.

K. Wilaiwan told the Gazette this morning that, as part of the project, the top of Koh Tapu, more commonly known as James Bond Island, will be "blasted off, literally blown away", excavated, and then filled with concrete in order to support what the TAT is now claiming will be the "world's largest roulette wheel".

Making the shock announcement this morning, Acting Phang Nga Provincial Government Spokesman Sanuksakul Gohokgaeng emphasized that the project was intended to benefit not only tourism but also the Andaman region's original inhabitants, the Sea Gypsies.

They have been granted "exclusive rights to develop, run and retain all profits from the casino's operations," he said, noting that the plan follows a model used near Shaggballs, South Dakota where Native American Indians operate casinos on tribal reservations.

"And Happy April Fool's Day to you, too," he added.