Phuket
Man confesses to human trafficking for Phuket fishing fleet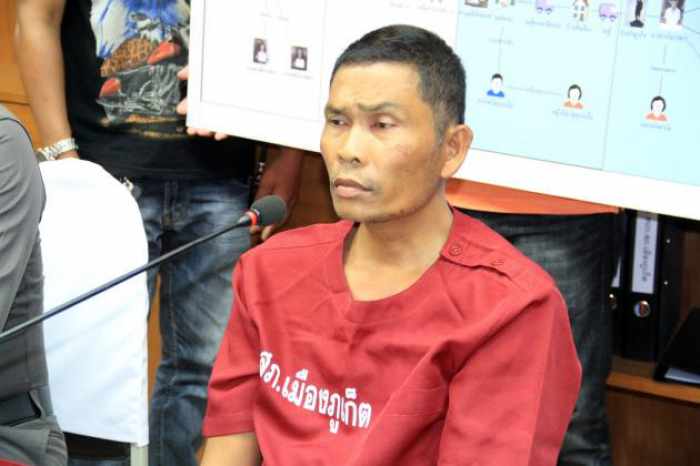 PHUKET: Police arrested a Myanmar national at Phuket's fishing port yesterday for scamming four compatriots into working on a fishing trawler for six months without pay.
The suspect, identified as Ao Mo, 49, later confessed to human trafficking and helping illegal migrants avoid arrest, said Lt General Panya Mamen, commander of the Royal Thai Police Region 8 division.
After Ao Mo lured the unnamed victims into unpaid hard-labor jobs as crew members on fishing boats, he later demanded 20,000 baht from each family to get the workers back to Myanmar.
Police moved in and made the arrest in a sting operation during which the families had agreed to cooperate with police by giving the money to him at a rendezvous point.
Ao Mo confessed to duping workers from Myanmar into crewing on Phuket fishing boats several times during the past two years, after he had worked as a Phuket trawler hand for eight years.
— The Nation