Phuket
Malaysian breath-hold record set for static apnea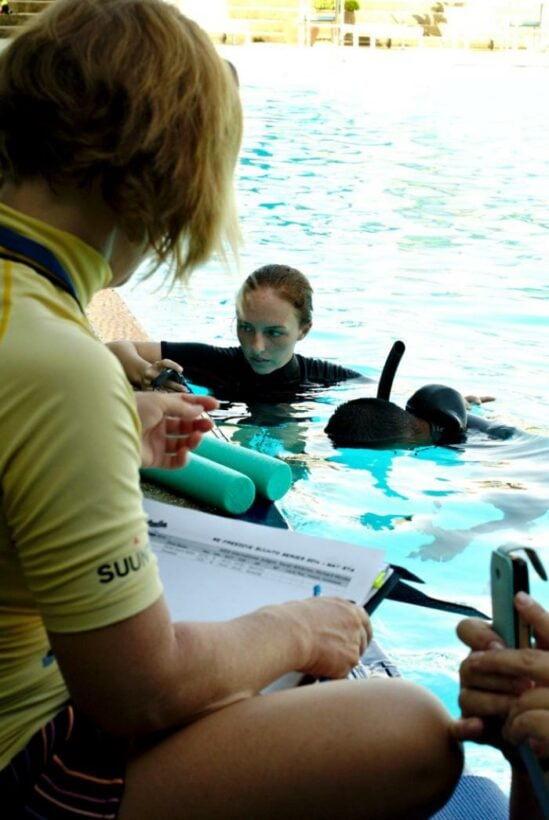 PHUKET: Contestants and spectators held their breath for some time during the WeFreedive Suunto Series static apnea event when a new Malaysian record was set on May 25.
"This month's static freediving competition had the feel of a young green season: small and relaxed," explained Association Internationale pour le Développement de l'Apnée (AIDA) judge Richard Wonka.
Despite the small turnout at Phuket Country Home, spectators were delighted to see Azam Hamid, who works as a pilot for Malaysia Airlines, set a new Malaysian national record. Mr Hamid overtook his previous record by two seconds with an impressive 4:43 breath hold.
Local freediver Jonathan Macey joined open training the day before and ended up competing in his first ever AIDA International ranked competition.
"He had an impressive 2:35 static dive. Kudos for a clean dive with only an hour of training for the event," Mr Wonka said.
First time contestants often run into issues with surface protocol, ending up with a red card, instead of the white card secured by Mr Macey.
Phuket We Free Dive Suunto Series runs on a unique competition format, which ranks the control, safety and beauty of the dive above time and distance, though points scored for time and distance are added to divers AIDA ranking.
The next event will be the dynamic without fins discipline on June 29. Registration closes on June 28.
"All are welcome to join," Mr Wonka said.
— Isaac Stone Simonelli