Phuket
Krabi squatters protest police force after man is shot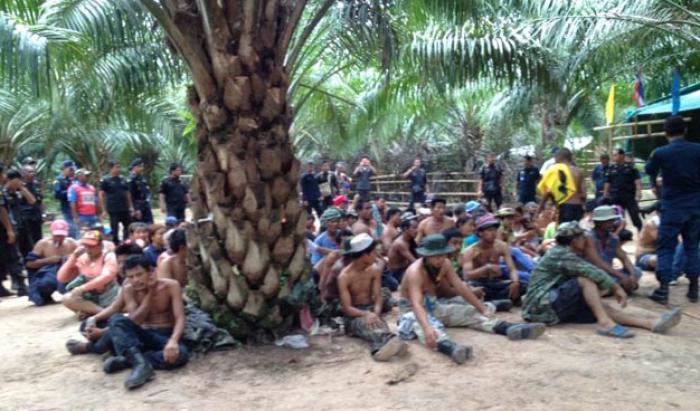 PHUKET: About 100 people rallied outside Krabi City Hall yesterday to condemn the police and related officials for using excessive force to disperse their rally on Sunday.
The group also called for Krabi Governor Prasit Osathanont to launch an investigation and mete out punishment to those behind the incident on the Southern Sea Board Road, in which a protester reportedly sustained a serious gunshot wound and 50 others were injured.
The group's leader, Jakpong Chusri, 50, said the purpose of the crackdown – led by police, forestry officials and security volunteers – was to remove the protesters from the oil palm plantation.
Squatters had taken over the plot in July last year, after Univanich Palm Oil's concession license expired, as part of a demand for the government to allocate land to the poor under a 2003 Cabinet resolution, Mr Jakpong said.
A 200-strong team of officials used excessive force on unarmed protesters and began compelling them to disperse even though they had been given an hour to move out, Mr Jakpong alleged.
He said the officials began using guns, which is why a protester identified as Udom Khongthon, 45, was shot in the chest and 50 others wounded.
Disputing claims that the protesters had been armed, Mr Jakpong asked why no police officers had been shot or injured.
The group has set up camp out outside Krabi Town Hall until the call for justice receives a response from the provincial government.
— The Nation