King's Cup: Hi Fidelity moves ahead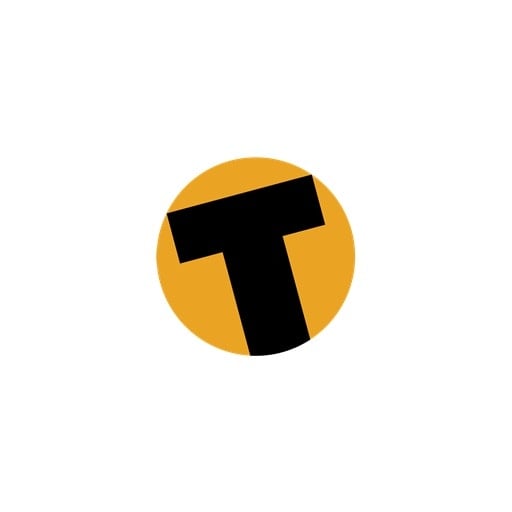 PHUKET: In the first of two races today in the Racing Class of the Phuket King's Cup Regatta, veteran sailor and 2001 winner Neil Pryde steered Hi Fidelity to provisional honors, followed by Spanish boat Pris Play with Fred Kinmonth's Stella-Minter-Ellison finishing third. The highly rated Thai boat Pasaya, which is being chartered by a team from Switzerland this year led by Andrew Bienz, had a disappointing day and finished well back. In the second race, Ray Ordoveza's Clariden-Karakoa grabbed provisional honors, followed by Hi Fidelity while a much improved Hollywood Boulevard finished third. Peter Ahern's Yo!, which won the first race in the regatta, could manage only a sixth and a fifth place today. Ray Roberts' Hollywood Boulevard made one of the more unusual moves before racing started this morning. As one of the media boats was making its way past the sleek Racing Class boat, crew members signaled for it to move in closer. Three crew were then transferred from the racing boat to the media boat. The reason given was to make Hollywood Boulevard lighter. With the three crew offloaded, it was hoped the boat would be a bit quicker, but it was not to be, at least in the first race. Hollywood Boulevard came a disappointing seventh. In the second race, however, the weight loss paid dividends and Hollywood Boulevard managed a better finish, in third place. It is now unclear if the three crewmen will be asked to lose kilos before the next race or be relegated to the media boat for the rest of the regatta. In the first race in the Sports Boat Class Scallywag took provisional honors for Jeremy Muller with Panic!, skippered by Stuart Harrison, coming in second and David Hamilton aboard Luk Loma third. The two new Phuket 8 boats – Securicor Somtam Express and Image Asia Attitude – which look great on the water, had a disappointing day and finished at the back of the pack. The second race was a repeat of the first with Scallywag beating Panic! and Luk Loma third. John Wardill's Australian Maid took provisional honors in the first race of the Cruising Class today, closely followed by Marcel Liedts' Hocus Pocus 2 and X-tream, sailed by Suwan Poopoksakul. Regular King's Cup campaigner Big Buzzard, with George Olivet at the helm, won the second race in the Cruising Class today, with X-tream second and Australian Maid third. Rob Williams' Di Hard took provisional honors in the first race in the IRC 1 Class. Hot on his heels was Ruby Tuesday with John Vause at the helm. David Lindhal was third on La Samudra. Di Hard fell back into third place in the second race, which was won by La Samudra with Octopussy second. Those enthusiastic young sailors aboard Royal Thai Navy 1, who won the IRC 2 Class on the first day's racing, finish last today, but their comrades on Royal Thai Navy 2 saved some face by finishing third. Jock Combie's Fi Tuen was second behind Juanita Spencer's Dewi Bayu Gotcha Lagi. Race organizers moved some boats from IRC 3 to the IRC 2 class yesterday in an effort to see more competitive racing. Bob Ashman, at the helm of Simba, who finished second in the IRC 3 Class yesterday, went one better today to take provisional honours in his class. Bettering his first day's result was Graham Lind, whose boat Sumatra finished second today, a step up from yesterday's third place. The Thai-registered Aproache Sailing, with Antonia Escribano as skipper, finished a close third in the IRC 3 Class, which was hotly contested today in good winds of between 10 and 15 knots. Ray Bradshaw took provisional honors in the unusually named Gladys Guttenburg in the Ocean Rover Class, followed by Ok-La with George M Jonannes at the helm and John Fenn's The Four Winds. In the Classic Class, Stephen Pepperell's Long White Cloud took provisional honors, but not before a battle with Julian Hill's Sanook, which finished second, and Marc Massari's magnificent Sylvia, which cruised elegantly into third place. The Ocean Multihull Class was another division which was closely contested today. Phil Atkinson's Fine Pitch was declared the provisional winner, despite some controversy over where the finish line was placed. Mark Pescott finished second aboard Cyrene and King's Cup veteran Radab Kanjanavit piloted Cedar Swan into third place. Conditions were near-perfect for racing, starting with good, steady winds gusting up to 15 knots off Kata Beach Resort with a few patches of sunshine. The wind picked up to between 15 and 18 knots early in the afternoon for the second race of the day, for the leading four classes of boats. Three protests were lodged after today's sailing, keeping the international jury busy.


Read more headlines, reports & breaking news in Phuket. Or catch up on your Thailand news.
Police investigate motorbike hoons in Patong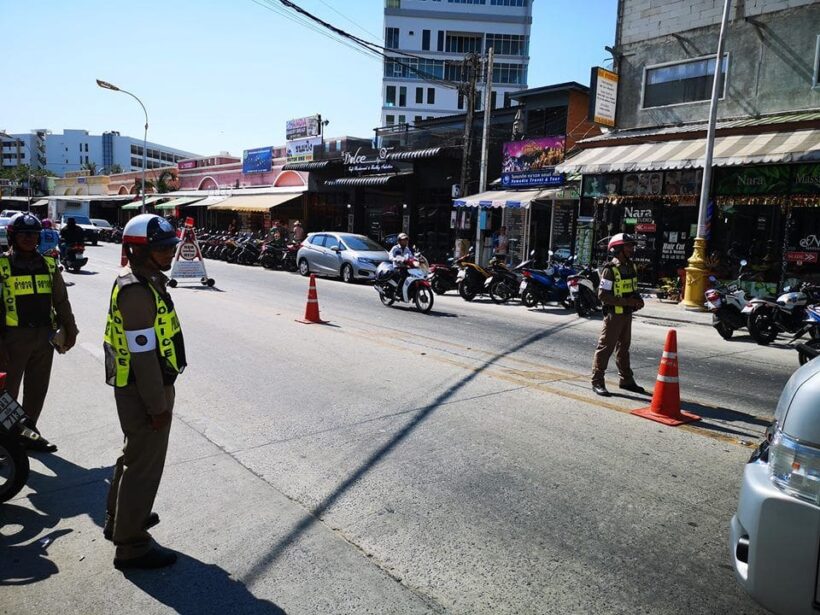 PHOTOS: Patong Police
Patong Police are investigating alleged foreign motorbike racing gangs in Patong after a viral video clip in local social media.
The Patong Police report that the clip of tourists who have been driving their motorbikes at high speed around the streets of Patong has been very popular and provided them with a lot of information about the locations, the bikes and the riders.
Police are now investigating the incident to find the people on the bikes so they can charge them and take legal action.
Every month they say there are about 2,000 cases as Patong Police enforce the road rules around the tourist town. Patong Traffic Police say they are strictly enforcing traffic rules to prevent road accidents and protect tourists.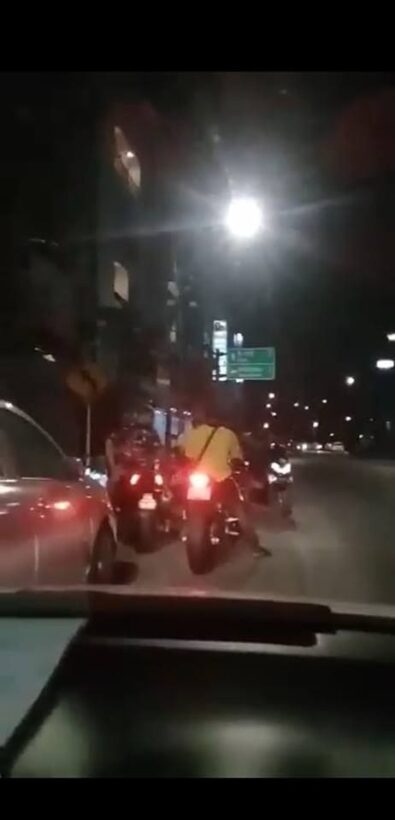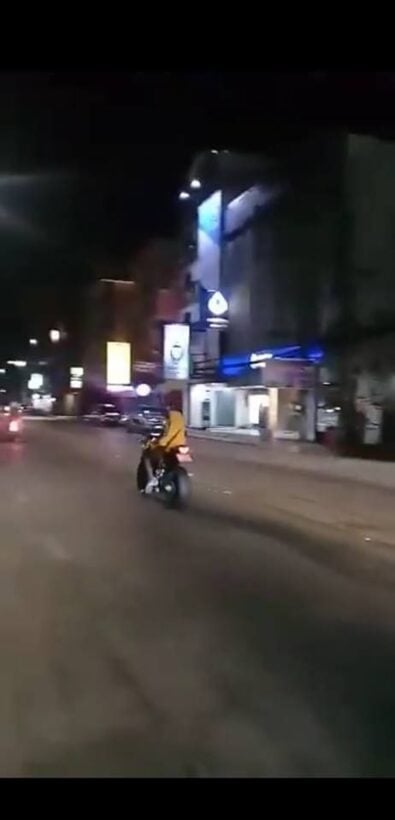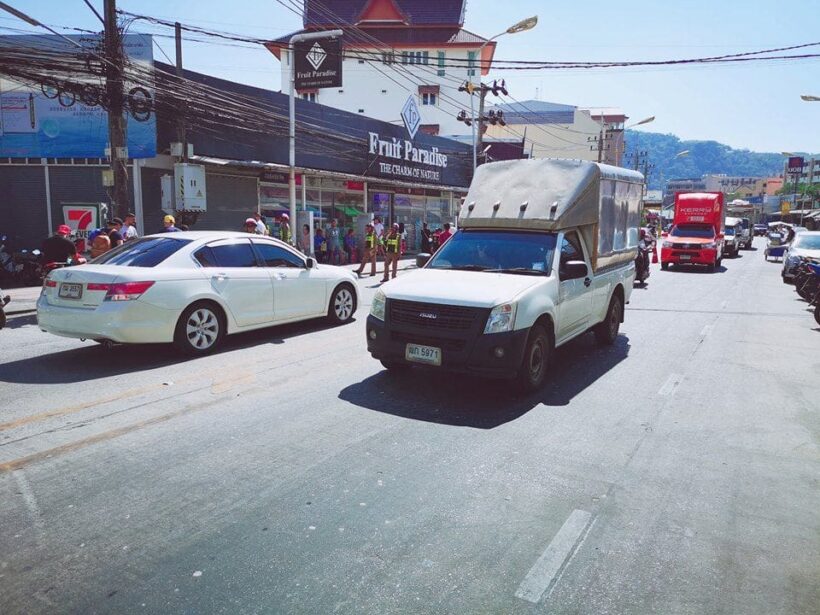 "Self-myofascial release" – what is foam rolling?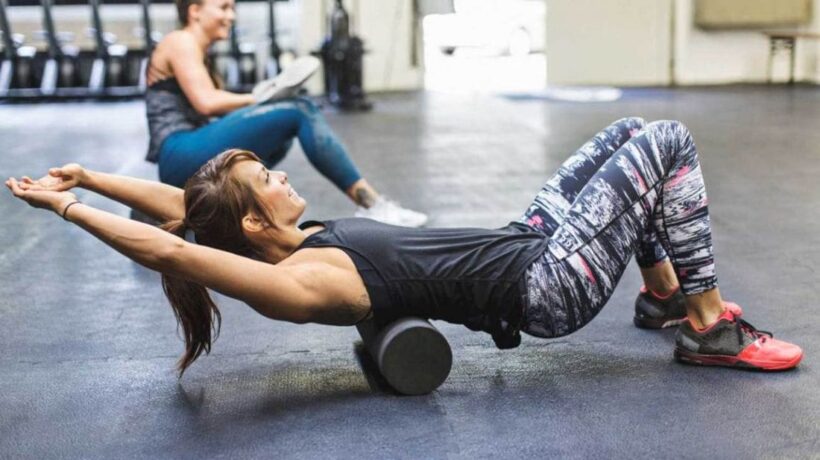 by Krix Luther
The word is out about self-myofascial release – foam rolling – and, no, Thailand people, this doesn't have to do with a 'soapy' or 'happy-endings'.
So what is foam rolling you ask? Well, it was once a secretive technique used by professional coaches and therapists but has become a regular practice for people across the spectrum of all fitness levels.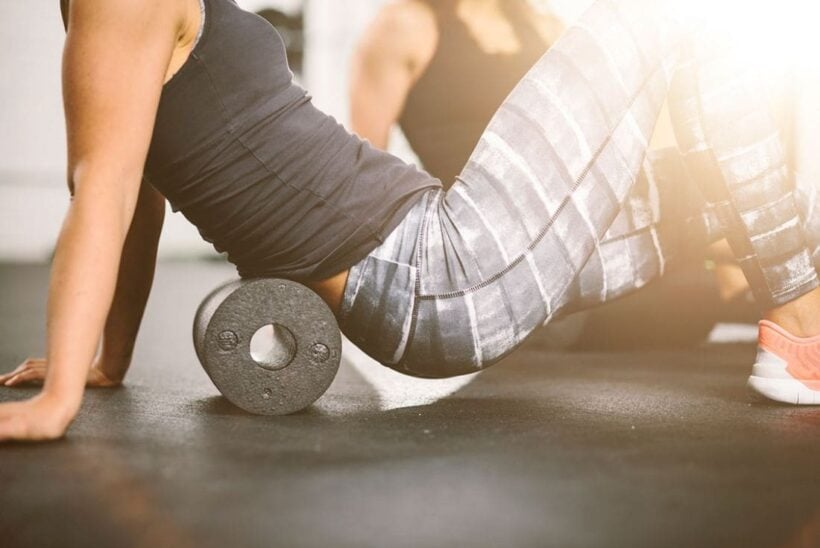 Self-myofascial release is just a fancy term for a technique of self-massage that helps deal with muscle tightness and trigger points.
With a massage parlour never being farther than a kilometre away, and decent one-hour massage costing you less than 500 baht, it might be difficult to see the point of learning the technique – which would explain why I always see a bunch of rarely used foam rollers in the corner of Nai Harn Gym in Phuket (one of the places I work).
Nonetheless, the understanding of your body and muscle structures that comes with practising the technique can offer many benefits.
Increases flexibility and range of motion
Improves blood circulation
Prevents chances of DOMS
Reduces post-workout stress
Helps with post-workout cooldown
Reduces recovery time
Prevents training-related injuries
Reduces chances of overtraining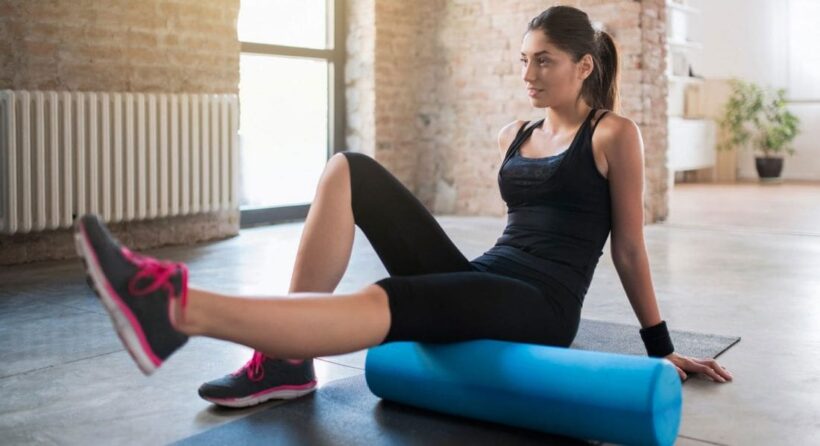 The practice can be done with a foam roller, lacrosse ball, Theracane or your own hands by simply applying pressure to specific points on your body, aiding in the recovery of muscles and assisting in returning them to normal function. We can think of 'normal function' as when your muscles are elastic, healthy and ready to perform at a moment's notice.
Foam rolling after a workout will provide deep compression that will help relax tight muscles and adhesions (fibrous bands) between muscle layers and their surroundings. The benefits of foam rolling are outstanding, in addition to increasing blood flow, which will speed up muscle recovery. Foam rolling can be used for a variety of corrective bodywork.
It can loosen muscles to re-balance posture, re-establish proper movement patterns, enhance performance and help create pain-free movement.
Stretching alone is not always enough when it comes to releasing the tightness, which makes the technique very helpful. Additionally, you are able to feel exactly what is happening and adjust the pressure so that it is uncomfortable, but not unbearable – not always the case when it comes to the toes of your Thai masseuse digging into your back.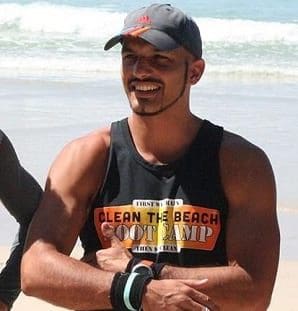 Krix Luther has been a Personal Trainer in Phuket for more than 10 years, he specialises in weight loss, strength & conditioning, TRX and CrossFit. For more information about Krix and his services, visit krixluther.com
Elderly motorbike driver dies in Thalang crash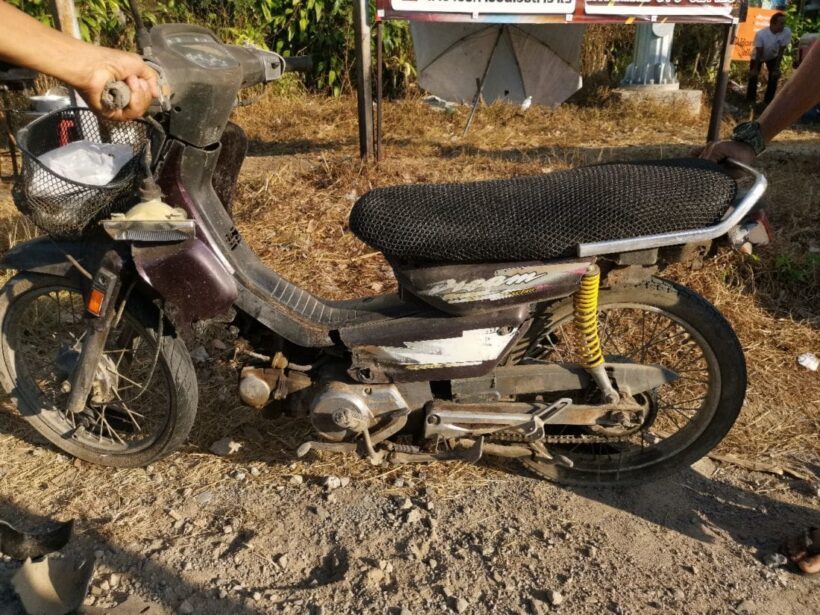 A 74 year old motorbike driver has died after colliding with a high speed taxi in Thalang this morning.
The Thalang Police headed to the accident near an intersection of Thepkrasattri – Nai Yang Road in Thalang at 7.40am.
When they arrived they found a damaged taxi. Nearby they located the damaged motorbike.
74 year old Somchai Uttasaha, the motorbike driver, was taken to the Thalang Hospital but was later pronounced dead as a result of his injuries.
Police report that the taxi was traveling at high speed. The driver was 48 year old Prasert Malitong.
When the taxi arrived at the location of the incident, the motorbike was allegedly traveling outside his proper traffic lane.  The taxi collided with the motorbike at speed.
The taxi driver has been charged with reckless driving causing death.