King's Cup: Hi Fidelity moves ahead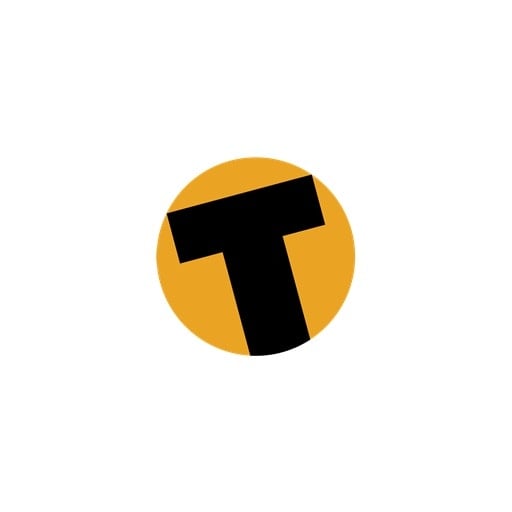 PHUKET: In the first of two races today in the Racing Class of the Phuket King's Cup Regatta, veteran sailor and 2001 winner Neil Pryde steered Hi Fidelity to provisional honors, followed by Spanish boat Pris Play with Fred Kinmonth's Stella-Minter-Ellison finishing third. The highly rated Thai boat Pasaya, which is being chartered by a team from Switzerland this year led by Andrew Bienz, had a disappointing day and finished well back. In the second race, Ray Ordoveza's Clariden-Karakoa grabbed provisional honors, followed by Hi Fidelity while a much improved Hollywood Boulevard finished third. Peter Ahern's Yo!, which won the first race in the regatta, could manage only a sixth and a fifth place today. Ray Roberts' Hollywood Boulevard made one of the more unusual moves before racing started this morning. As one of the media boats was making its way past the sleek Racing Class boat, crew members signaled for it to move in closer. Three crew were then transferred from the racing boat to the media boat. The reason given was to make Hollywood Boulevard lighter. With the three crew offloaded, it was hoped the boat would be a bit quicker, but it was not to be, at least in the first race. Hollywood Boulevard came a disappointing seventh. In the second race, however, the weight loss paid dividends and Hollywood Boulevard managed a better finish, in third place. It is now unclear if the three crewmen will be asked to lose kilos before the next race or be relegated to the media boat for the rest of the regatta. In the first race in the Sports Boat Class Scallywag took provisional honors for Jeremy Muller with Panic!, skippered by Stuart Harrison, coming in second and David Hamilton aboard Luk Loma third. The two new Phuket 8 boats – Securicor Somtam Express and Image Asia Attitude – which look great on the water, had a disappointing day and finished at the back of the pack. The second race was a repeat of the first with Scallywag beating Panic! and Luk Loma third. John Wardill's Australian Maid took provisional honors in the first race of the Cruising Class today, closely followed by Marcel Liedts' Hocus Pocus 2 and X-tream, sailed by Suwan Poopoksakul. Regular King's Cup campaigner Big Buzzard, with George Olivet at the helm, won the second race in the Cruising Class today, with X-tream second and Australian Maid third. Rob Williams' Di Hard took provisional honors in the first race in the IRC 1 Class. Hot on his heels was Ruby Tuesday with John Vause at the helm. David Lindhal was third on La Samudra. Di Hard fell back into third place in the second race, which was won by La Samudra with Octopussy second. Those enthusiastic young sailors aboard Royal Thai Navy 1, who won the IRC 2 Class on the first day's racing, finish last today, but their comrades on Royal Thai Navy 2 saved some face by finishing third. Jock Combie's Fi Tuen was second behind Juanita Spencer's Dewi Bayu Gotcha Lagi. Race organizers moved some boats from IRC 3 to the IRC 2 class yesterday in an effort to see more competitive racing. Bob Ashman, at the helm of Simba, who finished second in the IRC 3 Class yesterday, went one better today to take provisional honours in his class. Bettering his first day's result was Graham Lind, whose boat Sumatra finished second today, a step up from yesterday's third place. The Thai-registered Aproache Sailing, with Antonia Escribano as skipper, finished a close third in the IRC 3 Class, which was hotly contested today in good winds of between 10 and 15 knots. Ray Bradshaw took provisional honors in the unusually named Gladys Guttenburg in the Ocean Rover Class, followed by Ok-La with George M Jonannes at the helm and John Fenn's The Four Winds. In the Classic Class, Stephen Pepperell's Long White Cloud took provisional honors, but not before a battle with Julian Hill's Sanook, which finished second, and Marc Massari's magnificent Sylvia, which cruised elegantly into third place. The Ocean Multihull Class was another division which was closely contested today. Phil Atkinson's Fine Pitch was declared the provisional winner, despite some controversy over where the finish line was placed. Mark Pescott finished second aboard Cyrene and King's Cup veteran Radab Kanjanavit piloted Cedar Swan into third place. Conditions were near-perfect for racing, starting with good, steady winds gusting up to 15 knots off Kata Beach Resort with a few patches of sunshine. The wind picked up to between 15 and 18 knots early in the afternoon for the second race of the day, for the leading four classes of boats. Three protests were lodged after today's sailing, keeping the international jury busy.
Keep in contact with The Thaiger by following our
Facebook page
.
Phuket chef hands out over 2,000 free meals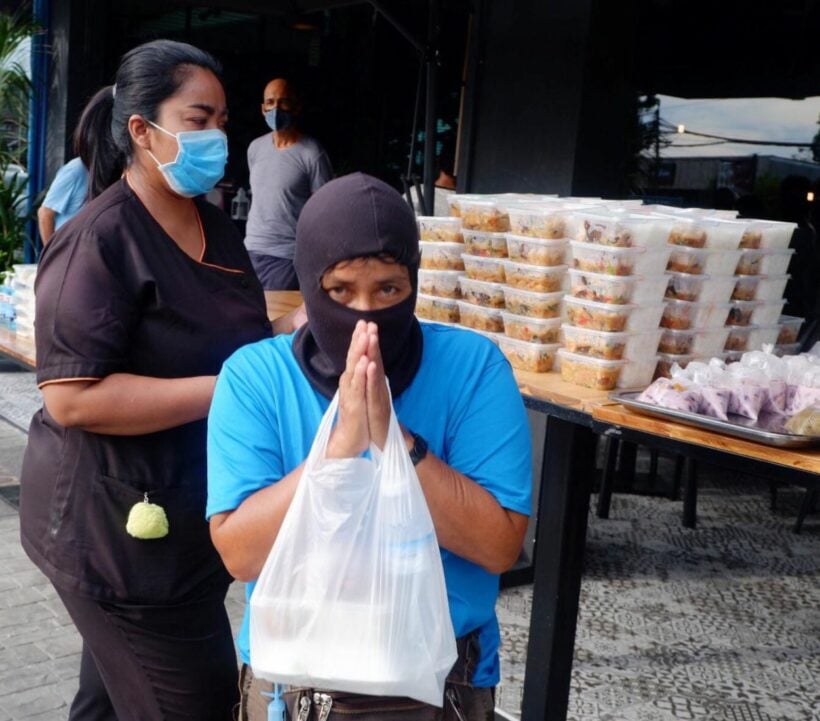 The Covid-19 pandemic has seen many heartwarming outpourings of charity, with a lot of businesses, both Thai and foreign, handing out free meals and essential goods to those affected by the crisis. The southern province of Phuket is no exception, with many pubs and restaurants joining in. But people in the island's Bang Tao district might be surprised to learn that their meals were prepared not only by a career chef, but a student and disciple of legendary Chef Paul Bocuse.
Pablo Blattman, owner of Dedos restaurant, and his crew hand out more than 160 free meals a day and have now donated well over 2,500 meals to the community. Blattmann, born and raised in La Paz, Bolivia, by a Swiss mother and Bolivian father, says the two cultures gave him insight in different universes of flavours.
At a time when most neighbouring restaurants are shuttered (or crippled by the ban on alcohol sales), Blattman says he wants to "give something back to the community which has given me so much."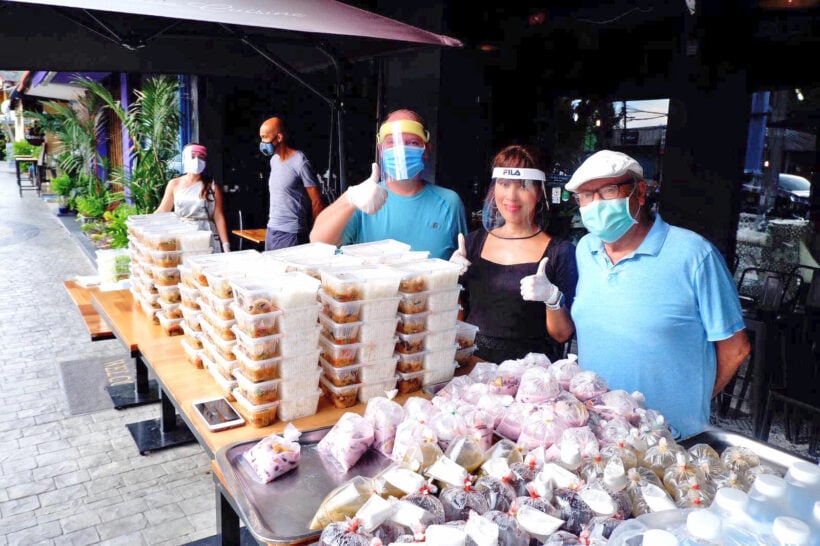 Although the crisis means Blattman must temporarily close the restaurant (again) at the end of May, he intends to go on giving back to the community.
"Our commitment to our community is still here, and we will keep our efforts up, but in a different way: dry food, going to workers' camps, going upcountry… be assured that every penny donated will reach people in need. We are keeping a strict accounting on all our expenses and any donor is welcome to check it."
Those wishing to support Dedos's charitable efforts may visit its Facebook page.
Keep in contact with The Thaiger by following our
Facebook page
.
2 new cases of Covid-19 reported in Thailand with one additional death (May 25)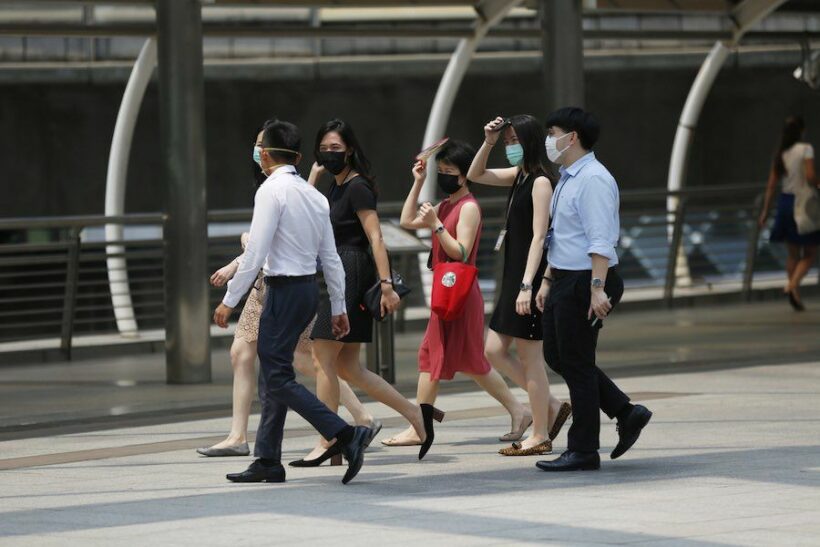 Today the Centre for Covid-19 Situation Administration announced 2 new confirmed cases of Covid-19 in Thailand with 1 additional death. The 2 new cases consist of 1 imported case, a Thai woman repatriated from Russia last Wednesday who is currently under state quarantine in Chon Buri province.
The other is a 49 year old Chinese citizen, the wife of an Italian who has been confirmed infected. She travelled from China to Phuket on March 9 and remained on the island due to the lockdown. She lives in Cherngtalay with her husband and 3 children aged 15, 10 and 7. She shows no symptoms at this stage. Cherngtalay is the tambon bordering Bang Tao, a hotzone for new cases during April and early May.
Thailand's total number of confirmed cases is now 3,042 with 57 deaths since the outbreak began in January. 2,928 of those have fully recovered and been released from hospital, with an additional 7 new discharges overnight.
Only 57 people remain under medical care for the disease nationwide, and the recovery rate is 96%.
The additional death was a 68 year old Thai woman in Chumphon, southern Thailand. She was reported to have "many personal health issues and the cause of death was due to failure in her lungs and an infection in her bloodstream."
"She had been in the hospital fighting Covid-19 for about a month and she finally passed away yesterday, minutes after midnight."
Chon Buri province has had no new confirmed cases in 31 days, with Pattaya 10 days further ahead with no new confirmed cases for 41 days.
SOURCE: Bangkok Post | The Pattaya News
Keep in contact with The Thaiger by following our
Facebook page
.
Phuket's lost summer – looking to 2021 for tourism recovery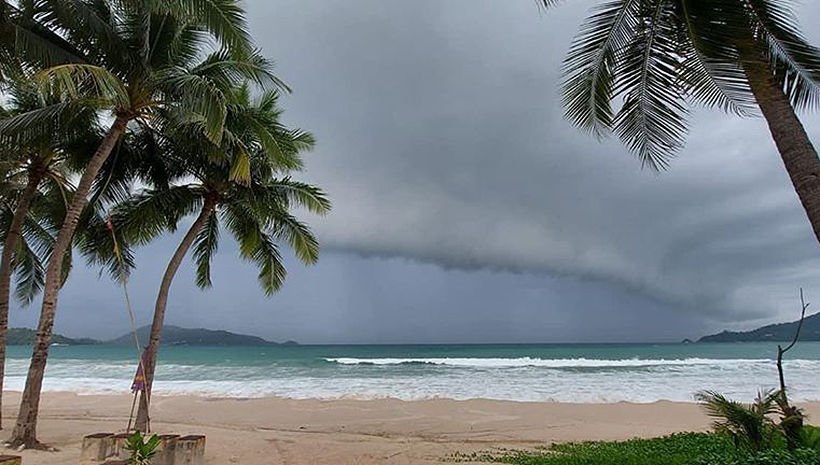 In a solemn recognition of the reality of Phuket's stalled tourist industry, a spokesperson for the southern chapter of the Thai Hotels Association is saying most of the west coast hotels are unlikely to reopen until the last quarter of this year. And that's just the start of the problems for the popular island beach resort.
For now, Phuket's International Airport remains closed to scheduled flights, and the Tha Chatchai road checkpoint at the top of the island is heavily curating who comes in and out with red-tape and paperwork. Nationally, the Civil Aviation Authority of Thailand has already banned international travel into Thailand until at least the end of June – it could be extended further.
Phuket's issue, as an economy that revolves almost completely around tourism, is that, even if it throws open the immigration gates at the airport and the doors of its almost 100,000 hotel and accommodation rooms, there are few options for incoming tourists at this stage. Where will they come from? Europe (including the UK), the US and now South America, are mired in their own pandemic outbreaks, and whilst trying to reopen their economies, are facing imminent second waves of Covid-19. It's unlikely the risk-averse Thais will willingly welcome 'at risk' countries back any time soon.
It's only a few regional customers that are likely to be given approval to fly their businesspeople and tourists into Thailand anytime soon, but even that is going to be a trickle at best, at least in the short to medium term. Even these tourist markets have seen their economies hit hard by the pandemic and will be less likely to prioritise travel at this early stage – China, Malaysia, South Korea, Singapore.
Whilst other parts of Thailand have opportunities to reopen their businesses – manufacture, agriculture, IT, and large chunks of populations visit shops and general trading – Phuket has little of that. Some 50,000+ of the island's 450,000 permanent population have already departed the island, either before the borders were closed in mid-March, or as soon as they were able to return to their provinces when the road border re-opened for repatriating people at the start of May.
Even survey respondents, testing the opportunities for the island to reopen to domestic traffic to kick-start the stalled tourist economy, have shown little interest in heading to Phuket as the rest of Thailand has, well frankly, more important things to worry about. Since Phuket's own lockdown restrictions have been lifted, early 'staycation' promotions, attracting locals for a bit of post-lockdown leisure, have fallen flat. For now, Phuket's beaches remain closed anyway.
c9hotelworks' Bill Barnett, says "Phuket's hardest yards for tourism are still in front of us and the loss of jobs will be enormous. No candy coating here."
"Hotel operators and owners, are now reassessing the need for a quick return to reopen and from our talks, many are looking at pushing back to October or even later given the economics simply do not add up."
"Even the domestic thrust of staycations are unlikely to provide the traction larger hotels need to scale up. Domestic business for island hotels on a broad basis is sub 10% of the market mix. For smaller hotels, targeting domestic is fishing where the fish are, and makes absolute sense."
Suksit Suvunditkul, CEO of Deevana Hotels and the vice-president of the Thai Hotels Association southern chapter, says that hotels along the beach that target international guests will reopen in September at the earliest. Speaking to Bangkok Post, he says that the situation remains unpredictable.
"….but as July and August are low season, resuming operations is not worth the effort while guest demand is still weak. With some hotels not reopening until the fourth quarter, they cannot expect to profit."
Forecasts from the Tourism Authority of Thailand say that the rest of 2020 will be mostly limited to domestic tourism, "with the Asian market starting to recover at the beginning of next year and the European market to follow much later".
But, for now, hotels are still shuttered as management wait in hope for signs that they are, firstly, allowed to reopen and, secondly, the barriers are removed to international travel. The other main hurdle is the paperwork or restriction that will be imposed on inbound tourists. It's hard to imagine tourists will be wanting to pack their flowery shirts, hats and suncream to end up having to submit long lists of paperwork and health checks before they arrive.
Keep in contact with The Thaiger by following our
Facebook page
.